Forgot Your Ring Password? We Can Help!
In an age where so many systems and services are housed through online portals, setting up a variety of passwords is a way of life. It is generally recommended to use a multitude of passwords, with different combinations of letters and numbers, in order to avoid hackers and those who seek to steal your identity or financial information. Still, with so many passwords rattling around on a constant basis, it's easy to forget passwords to some of your applications and provider pages.
If you , there are a few things that you can try on your own. Most companies have some protections in place that allow you to try to reset or recover your password - but at a certain point, it becomes incredibly frustrating. Fortunately, there's an easy solution that takes the burden off your shoulders, allowing you to get back into your without stress or wasted time.
How To Reset Your Ring Password On Your Own
Ring is a home security system that provides doorbell cameras and other smart methods for detecting movement at your door. There are a wide variety of Ring Video Doorbells that are available, allowing you to customize your home security solution. With competitive pricing and user-friendly features, Ring has become a favorite with consumers who are looking to up their home security. You can manage your Ring system through an app that is downloadable to your phone.
If you've forgotten your Ring password, you will likely want to reset it as soon as possible, so that you can monitor your home security as usual. Here's what you should do if you forgot your Ring password:
1. Go to Ring.com/account.
From that page, you will need to enter the email address that is associated with your Ring account. Make sure that you have access to this email account before you start this process.
2. Click the "Forgot password" button.
Once you click the "forgot password" button, the system should generate an email that goes to the email address associated with your Ring account. From there, you will be prompted to click the link you receive in your email.
3. Reset your password.
Follow the instructions in the email prompt and create a new password for your Ring account. Make sure to save this new password somewhere secure, where you can access it if you happen to forget your Ring password again.
What To Do If You Can't Reset Your Ring Password
If for some reason, you are unable to recover or reset your Ring password through the steps detailed above, you do have other options.
You can contact Ring customer support at 1-800-656-1918. Explain to the customer service agent what you are experiencing and they might be able to help get you back into your account.
Live chat with a Ring agent through the Ring website. Hours for live chat are limited, and many times, the chat feature will ask you to call an agent in order to get further verification details.
Sometimes, Ring customer service will ask you to fill out a form in order to verify your identity and gain access to your Ring account. This is only likely to happen if you are unable to verify the security details on your account. Although these additional steps on Ring's part are designed to protect your privacy and maintain your security, it can also be very frustrating when you just want to gain access to your Ring account. Fortunately, DoNotPay can help get you back into your Ring account, resetting your forgotten password by contacting the service provider on your behalf.
Use DoNotPay To Help Reset Your Ring Password
DoNotPay lets you recover your forgotten password in 6 simple steps:
1. Go to the Recover Passwords product on DoNotPay and select the type of account you are trying to recover, such as email, streaming service, social media, gaming, eCommerce, and more.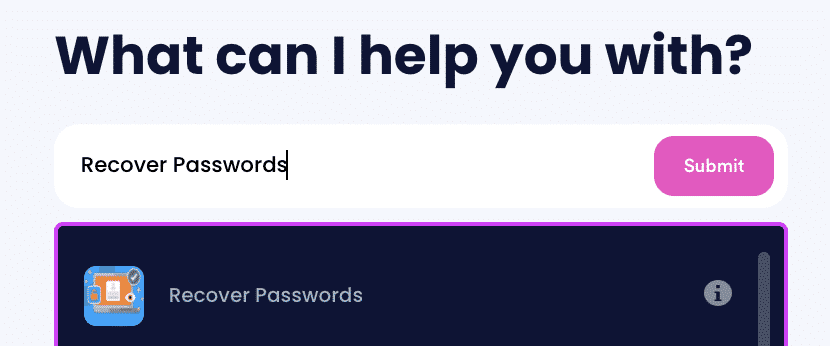 2. Tell us more about your account, including usernames and associated emails and phone numbers.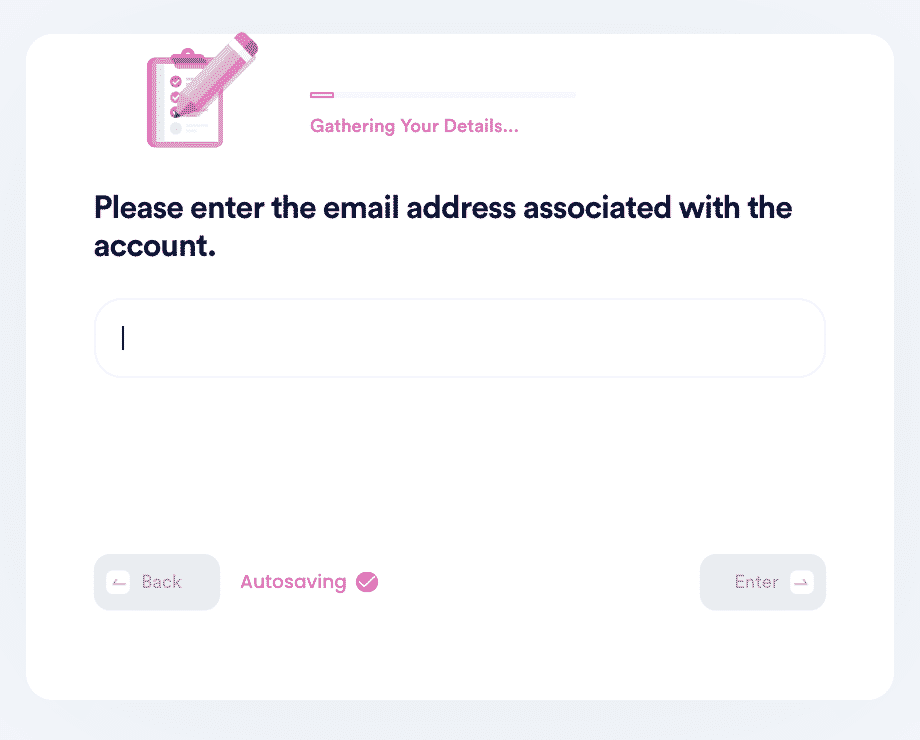 3. Help us verify your account ownership by entering the date you first created the account, when you last logged in, and any payment methods saved under the account.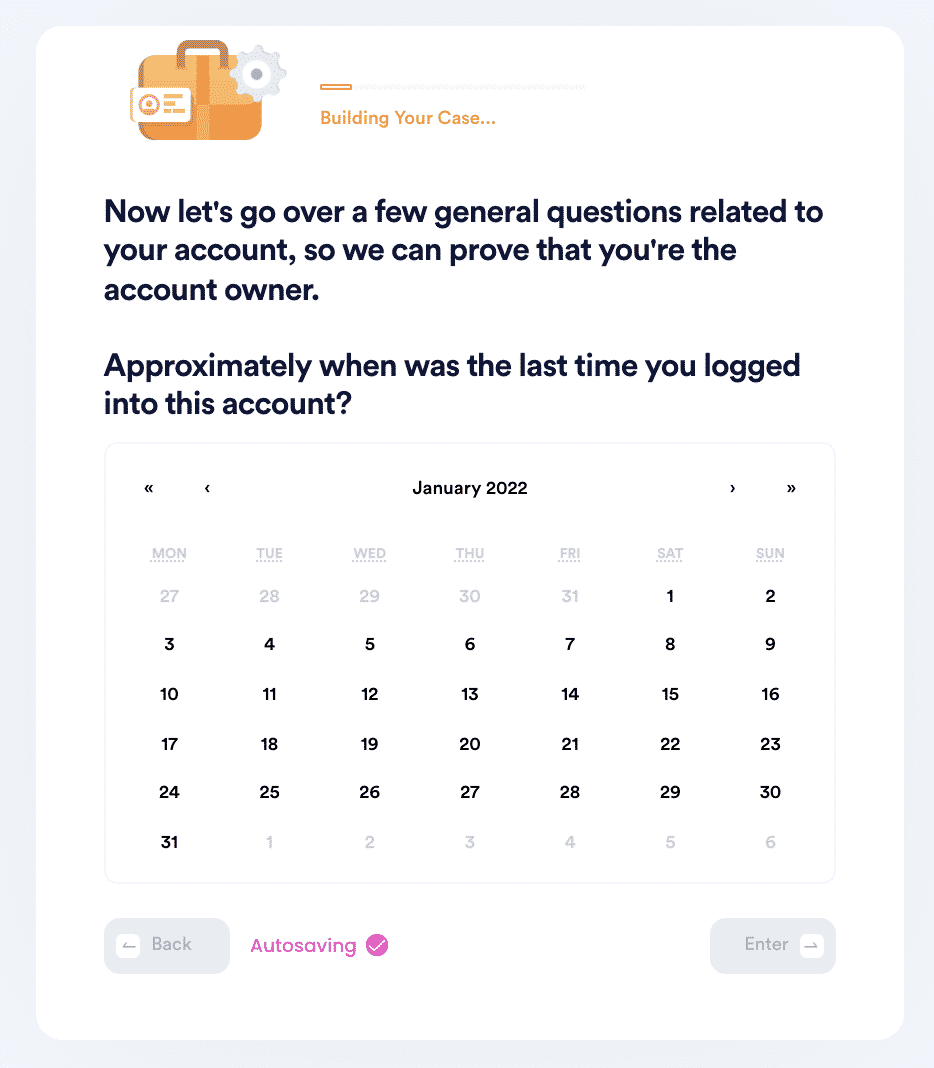 4. Upload photographic evidence if you have any that can help prove your account ownership.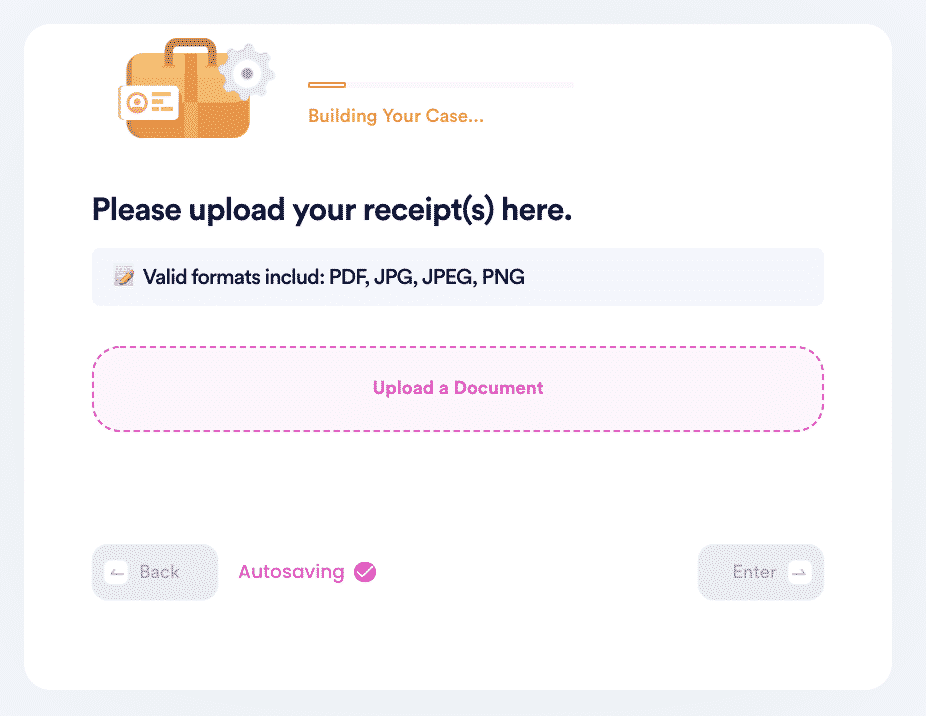 5. Enter any last known or previously used passwords to help verify your identity.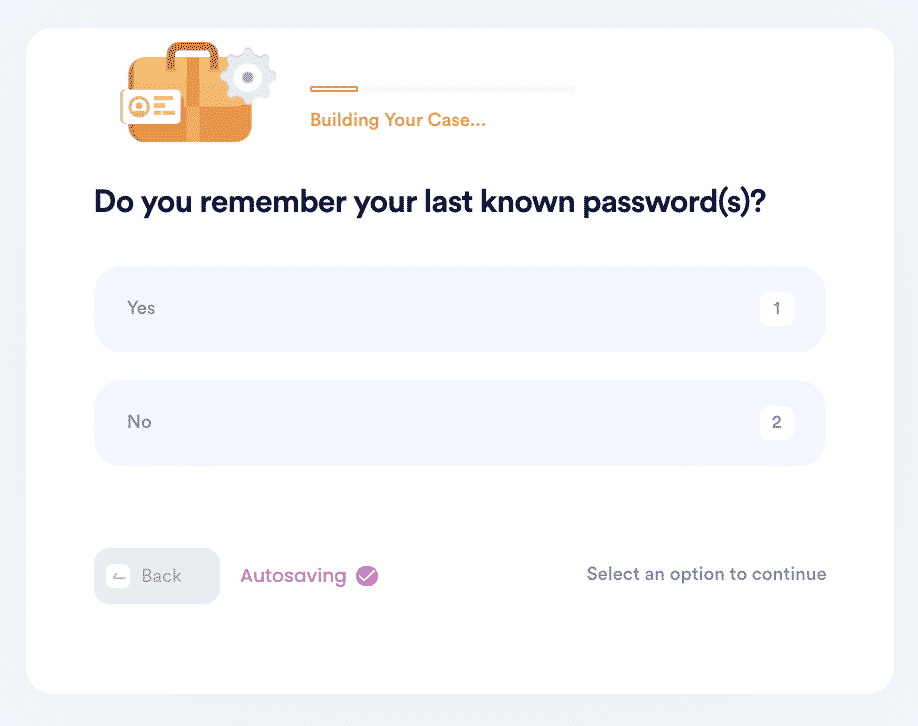 6. Enter your contact information and submit the task!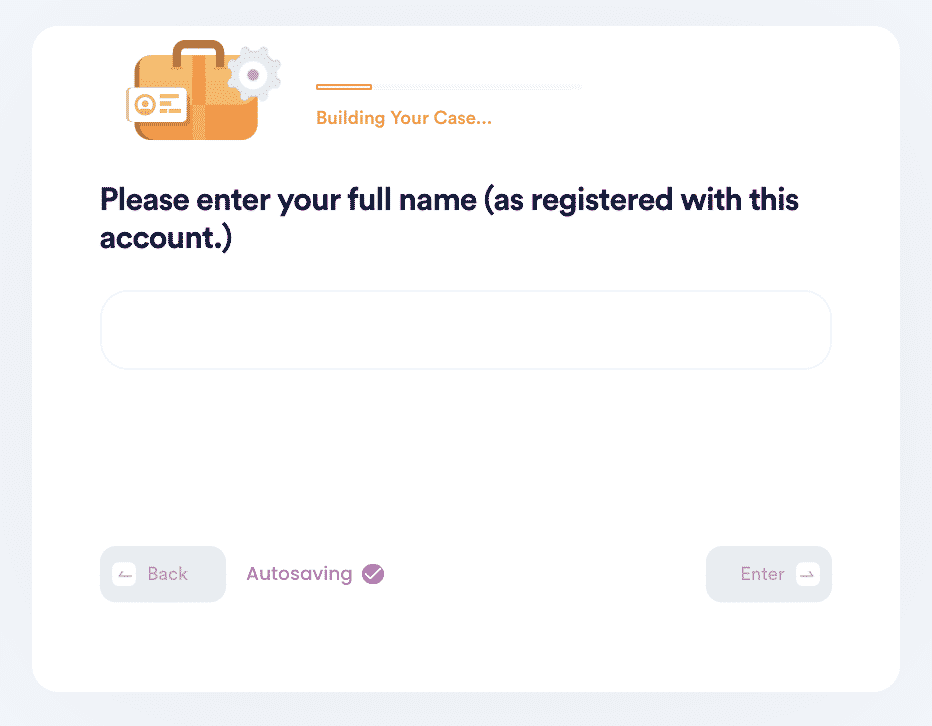 Why You Should Use DoNotPay To Reset Your Ring Password
DoNotPay is the simple solution for those who have forgotten their Ring password. DoNotPay is:
Fast. You don't have to spend hours on the phone with customer service or filling out forms with DoNotPay.
Easy. Just follow a few simple steps on the DoNotPay Recover Passwords product and you will be well on your way.
Successful. DoNotPay will contact Ring on your behalf, verifying your identity and saving you from countless phone calls and live chats.
DoNotPay Is Your Password Reset Solution
It can be frustrating to forget your Ring password and even more stressful trying to reset your password on your own. Get rid of the stress and turn to DoNotPay, the password reset solution that helps you get back into all of your important accounts, including:
DoNotPay can resolve any password reset issues that you might have, whether you need help getting back into email accounts or streaming services. It's easy to forget passwords, especially in a technology-driven world - DoNotPay is the fastest, simplest solution for regaining access to all of your important accounts.