Lost or Forgot Your Backup Password for Your S6? We Can Help
Did you get locked out of your Galaxy S6? as well? If so, we can help. Many Samsung users often forget their phone password and end up struggling because most solutions demand a hard factory reset. Unfortunately that hard reset will end up deleting your files and data.
Looking for a better option that will recover passwords without hassle? offers an automated, streamlined solution that can help you reset your password in a few easy steps.
Ways to Recover Your Forgot Backup Password S6 on Your Own!
Generally, there are three main ways to recover a forgotten backup password for a Galaxy S6. We've explained the three methods in detail along with the process. Feel free to choose the method that suits your needs.
Unlock Samsung Galaxy S6 With Android Device Manager
If you've registered with Android Device Manager, use this method. Using this method, you will unlock your phone using the "Lock" feature. This method to recover forgotten backup password Galaxy S6 requires the use of a computer. The steps are as follows:
From the computer, open "Android device manager".
Find your Samsung Galaxy S6 on the screen.
Turn on the "Lock & Erase" feature.
You will find different steps on the page. Follow the steps and then move to step 5.
Here you need to set a temporary password for your phone.
Now enter the same temporary password on your Galaxy S6.
Now you can freely generate a new password for your Galaxy S6.
Unlock Samsung Galaxy S6 With Find My Mobile
Another method to unlock forgotten S6 passwords is using Find My Mobile. This method is applicable if you have registered the Galaxy S6 with Samsung. Here are the steps you need to follow to reset your Galaxy S6 password.:
Register your Samsung Galaxy S6 with Samsung.
Head on to "Find my mobile service" and find an option to temporarily reset your password.
Create a temporary password and bypass the lock screen using it.
Your last and final step is to create a new and secure password.
Reset Your Galaxy S6 Password Using Hard Factory Reset
If the above methods don't work, you can follow this method. However, this method will cause you to lose your data and files. Here are the steps you need to follow:
Switch off your Samsung Galaxy S6.
Until you see the android icon, long press and hold the Home button, Volume up button, and the Power button.
Choose the factory reset option using the volume down button. To select the option, click on the power button.
Your Galaxy S6 will start to reboot. Once the process is finished, use the power button to select.
You will watch your device starting again. When it restarts, the data and files will be erased. And you are ready to reset a new password for your device.
Next Steps If None of the Above Methods Work
Many users often ask for an alternative where they won't lose their data. If you wish to recover the forgotten backup password Galaxy S6 without losing data. DoNotPay is ready to serve you with unmatched help. It is a platform that will help you to recover the password without erasing data. To get started with DoNotPay, all you need to do is follow a few steps.
DoNotPay Lets You Recover Your Password in 6 Simple Steps:
1. Go to the Recover Passwords product on DoNotPay and select the type of account you are trying to recover, such as email, streaming service, social media, gaming, eCommerce, and more.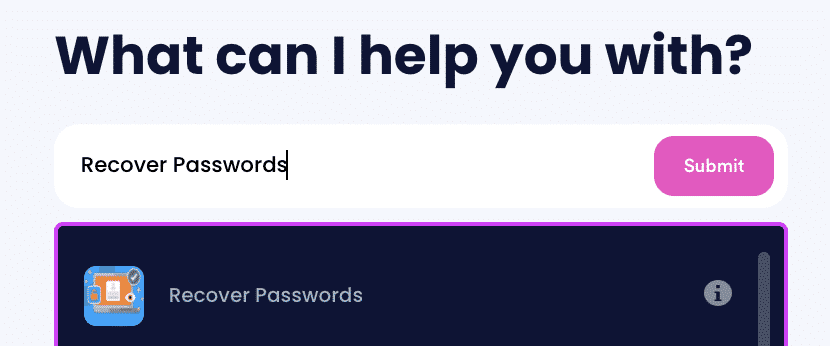 2. Tell us more about your account, including usernames and associated emails and phone numbers.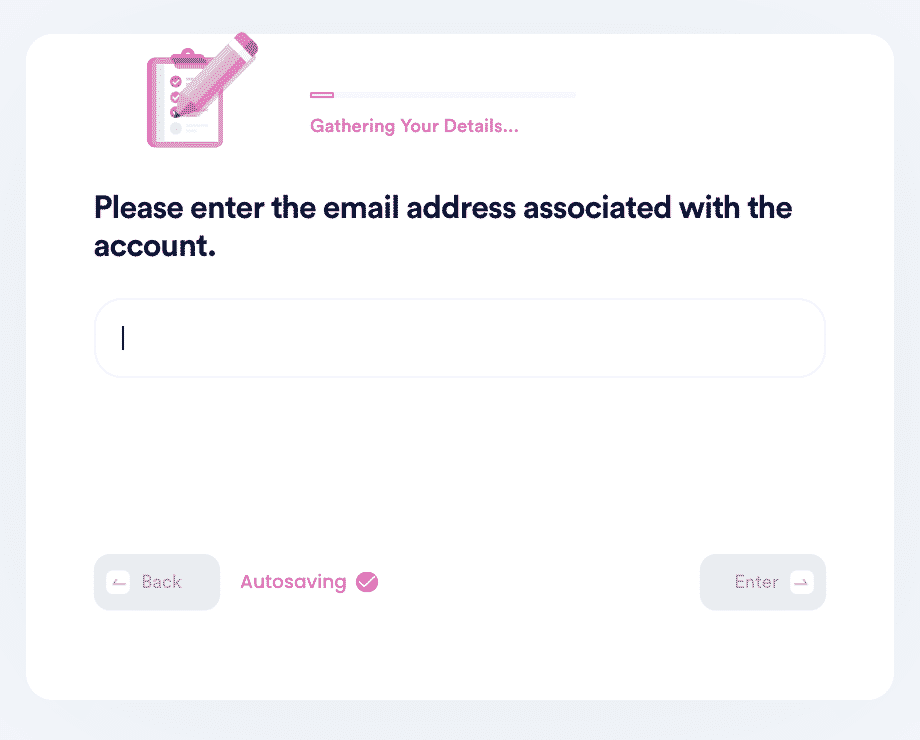 3. Help us verify your account ownership by entering the date you first created the account, when you last logged in, and any payment methods saved under the account.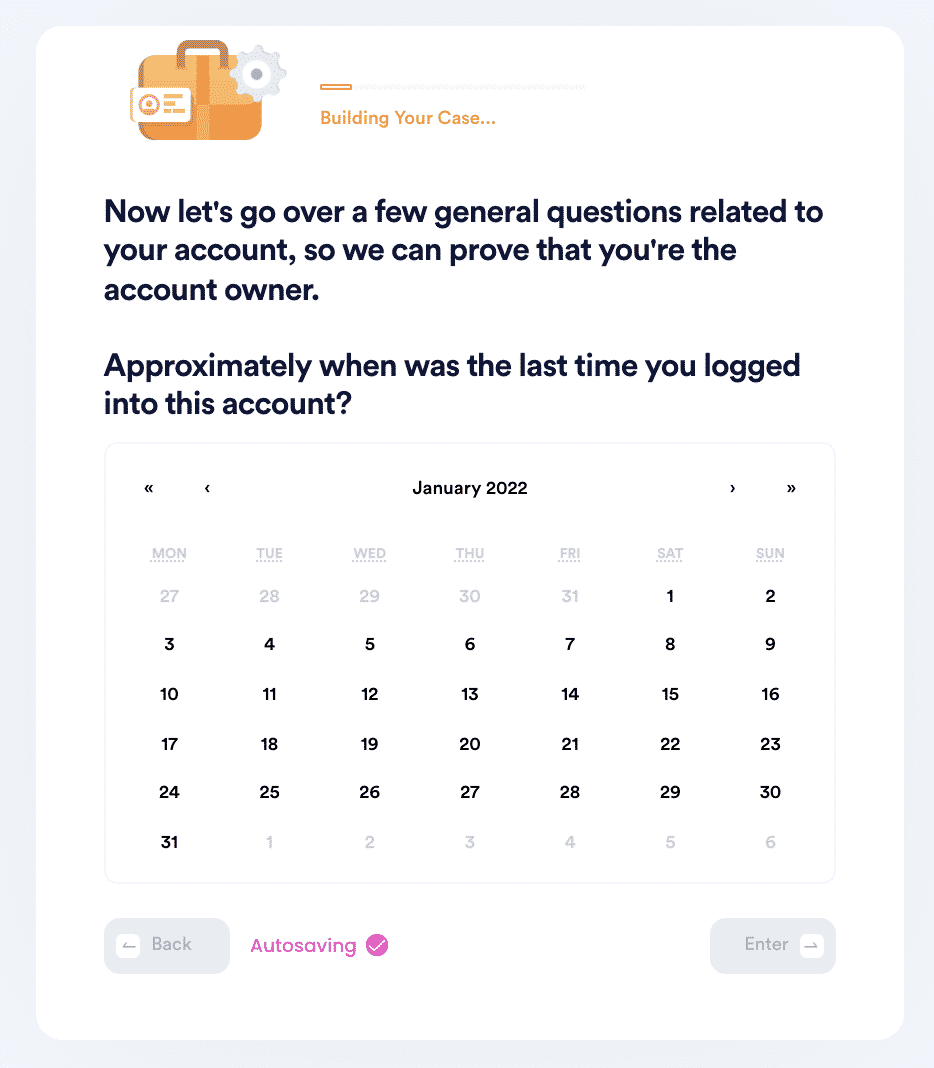 4. Upload photographic evidence if you have any that can help prove your account ownership.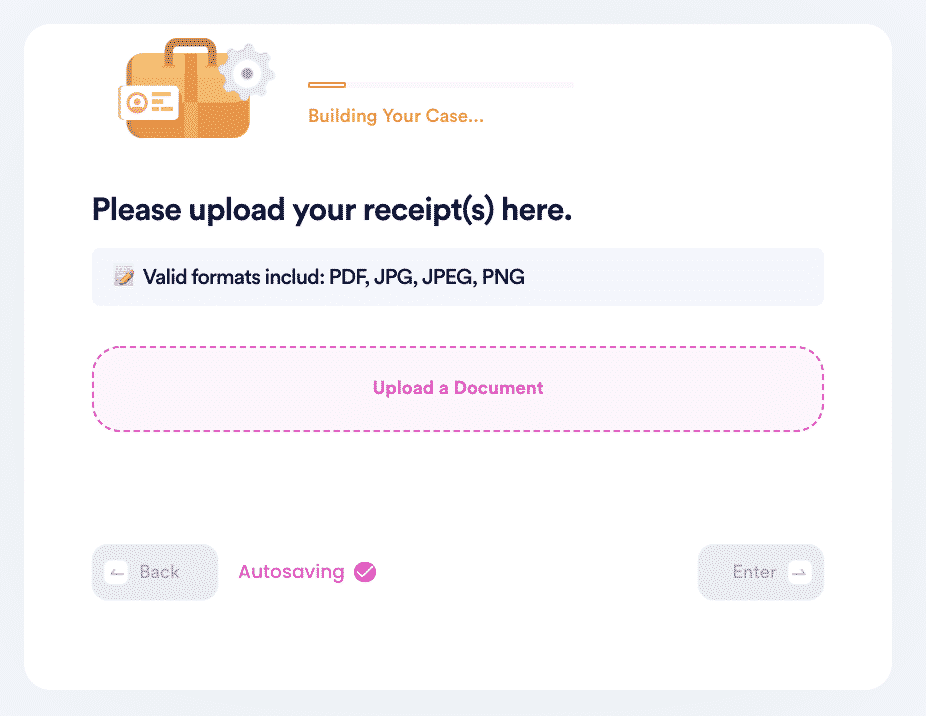 5. Enter any last known or previously used passwords to help verify your identity.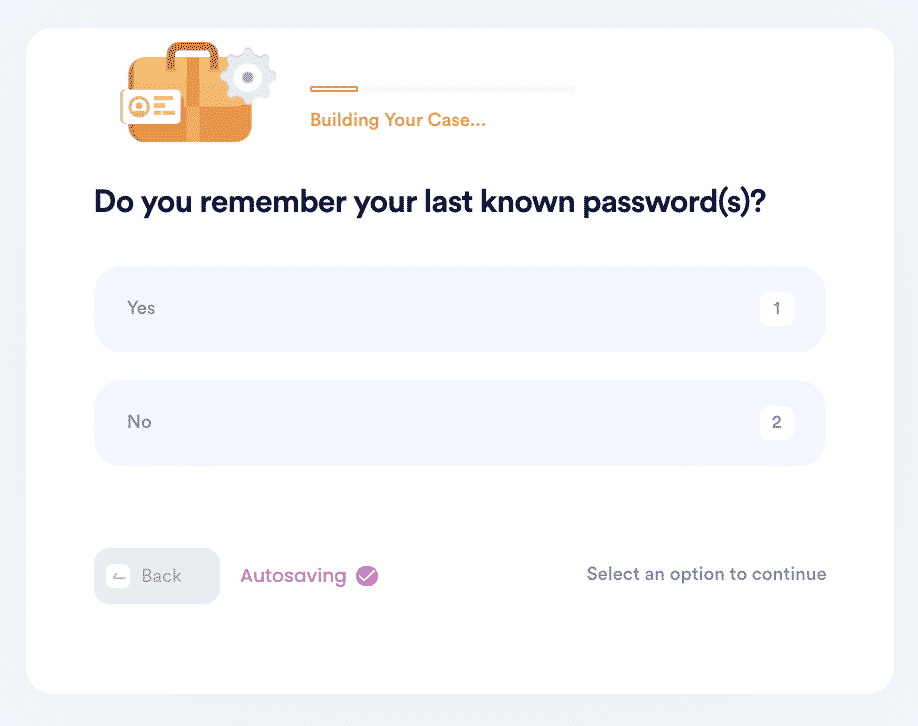 6. Enter your contact information and submit the task!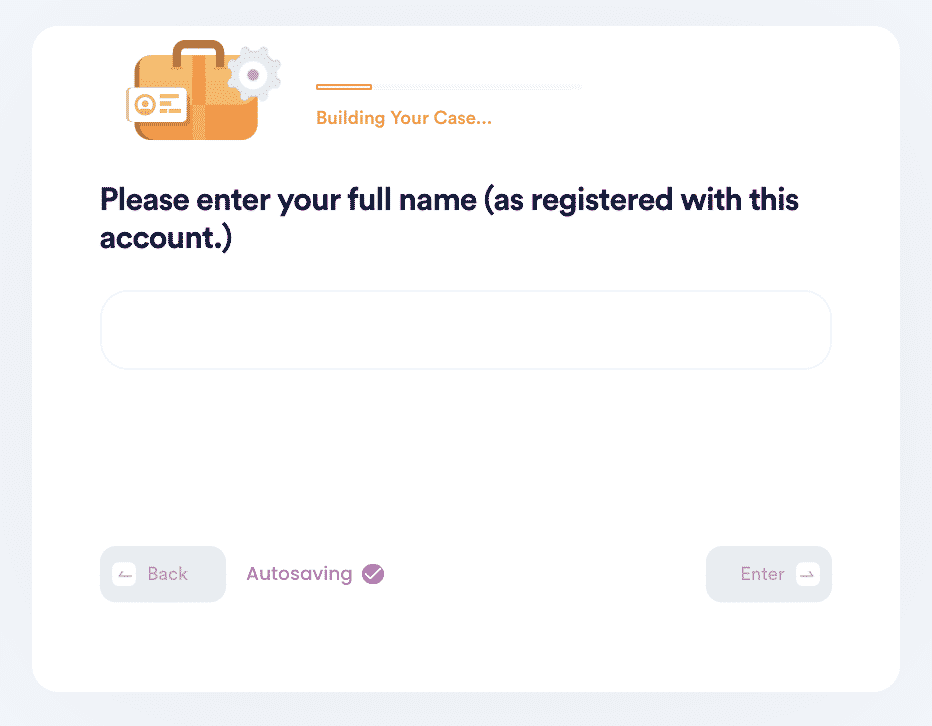 And that's it! DoNotPay will help you to recover forgotten backup password S6. Aside from this, DoNotPay can help you with forgotten passwords on your Galaxy S6. Feel free to contact DoNotPay to receive the best help without any inconvenience.
Why Choose DoNotPay to Reset or Recover Forgot Backup Password S6?
There are multiple methods to recover forgotten backup password Galaxy S6 manually. But in most cases, you have to lose your important data. Losing data isn't easy as there may be valuable stuff inside. For this reason, it's a smart idea to get your hands on DoNotPay. Without any hassle or stress, you can recover your Galaxy S6 password. Here are a few perks of using DoNotPay as your best partner.
| | |
| --- | --- |
| Fast | Users don't have to waste their time worrying or trying our multiple ineffective methods. With a few steps, you can easily get help from DoNotPay. |
| Easy | An online platform that doesn't require any in-person visits to work. You just need to scroll and find your best help on the platform. |
| Successful | The most important benefit of DoNotPay is that you don't have to lose your stuff. will ensure that you get the best help shortly. |
What Else Can DoNotPay Do For You?
Recovering passwords is just one of the help that DoNotPay provides. There are other things like managing subscriptions and deleting accounts. Also, you can file for recall claims or get permits. Here are the other accounts that DoNotPay can recover.
If you'd want to make your task a little simpler, here are some ideas. Contact right away! We're here to assist you in any way we can.