How to Reset Your Amazon Account Password That You Forgot
Amazon is a leading eCommerce marketplace with a wide range of platforms for home, office, garden, automobile, and school use, among others. Despite being a trustworthy global marketplace for vendors and shoppers, users often experience forgotten Amazon password problems when accessing their accounts.
Whether you are an Amazon shopper or an FBA seller, signing in to their platform is relatively easy. Unfortunately, if you , accessing your account by resetting your password is not always an easy process.
In case you forgot your password and are trying to log back in, check out this guide on resetting your Amazon password either conventionally or with the aid of DoNotPay.
How to Reset Your Amazon Password On Your Own
When resetting your Amazon account password, there are a couple of options: updating your existing password if you know it and updating to a new password if you have forgotten your current password.
Resetting Your Forgotten Amazon Password
If you don't recall your existing password, you may need to reset it. Here is how to reset you're Amazon by yourself:
Head over to Amazon's sign-in page
Under the sign-in space, click the 'Need help?' button
Under the button, click the 'Forgot Password' button
You will be prompted to enter either your email or mobile phone number. Key in either of these details that you used at the time of opening your account
You will be directed to an entry box for a One-Time-Password (OTP) that will be sent to your email or phone via text. It is advisable to keep this tab always at all times. Accurately key in the OTP you receive
You may next be a security question to prove you are the owner of the account you want to access. This may include the full name associated with the account. Key in the required information, then click 'Continue.'
You will then be directed to create a new password. Enter your new password, then re-enter it in the space below.
Click 'Save Changes and Sign-in' below, after which you can access your account.
On the other hand, if you want to update your existing password, here are steps you can follow:
Head over to the Amazon website, then log into your account
In the top toolbar on the right side of the screen, go to 'Accounts & Lists'
Choose 'Login & Security'
Log into your account once again to authenticate your identity
Next to 'password', select 'Edit'
Key in your old password and your new password twice
Finally, click 'Save Changes' to reset your existing Amazon password.
What Happens If You Can't Change Your Amazon Password
If you are having trouble resetting your Amazon account password, especially if you are no longer using the mobile phone number or email you used at the time of signing up, you may contact Customer Service for assistance in recovering your account.
Reset Your Amazon Password with the Help of DoNotPay
DoNotPay provides expert assistance if you want to reset your Amazon password in short and easy steps. Traditional Amazon forgotten password resetting measures tend to be long, tiring, and sometimes confusing. This becomes harder, especially if you can't access the mobile phone number or email address you signed up with.
DoNotPay can help you reset your forgotten Amazon password in a few easy steps:
1. Go to the Recover Passwords product on DoNotPay and select the type of account you are trying to recover, such as email, streaming service, social media, gaming, eCommerce, and more.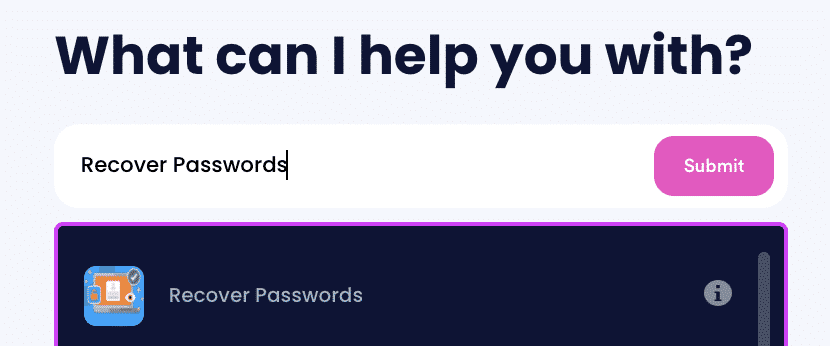 2. Tell us more about your account, including usernames and associated emails and phone numbers.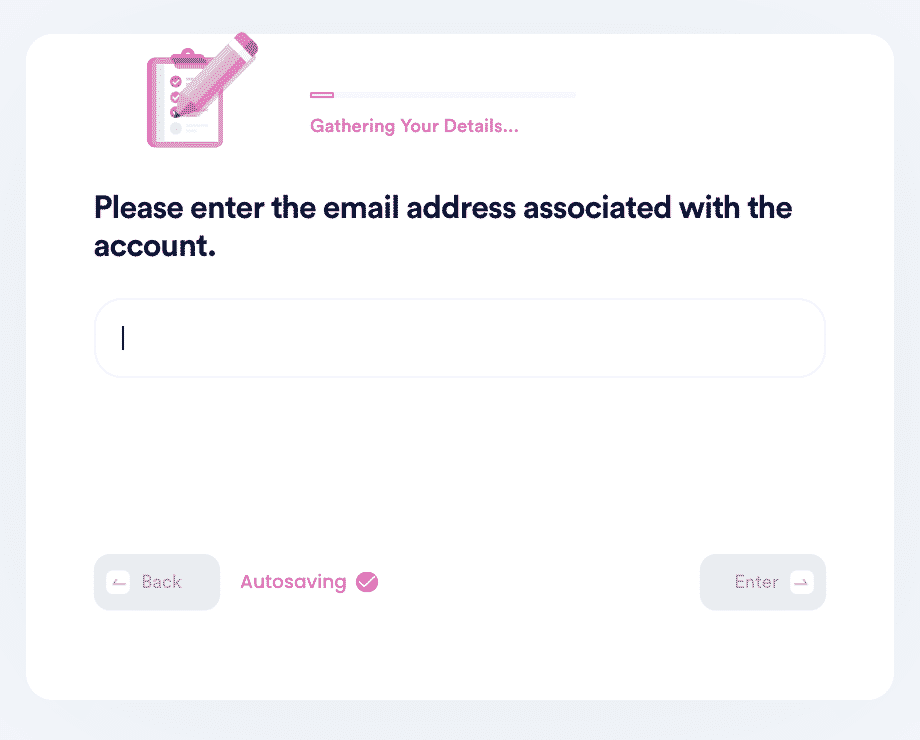 3. Help us verify your account ownership by entering the date you first created the account, when you last logged in, and any payment methods saved under the account.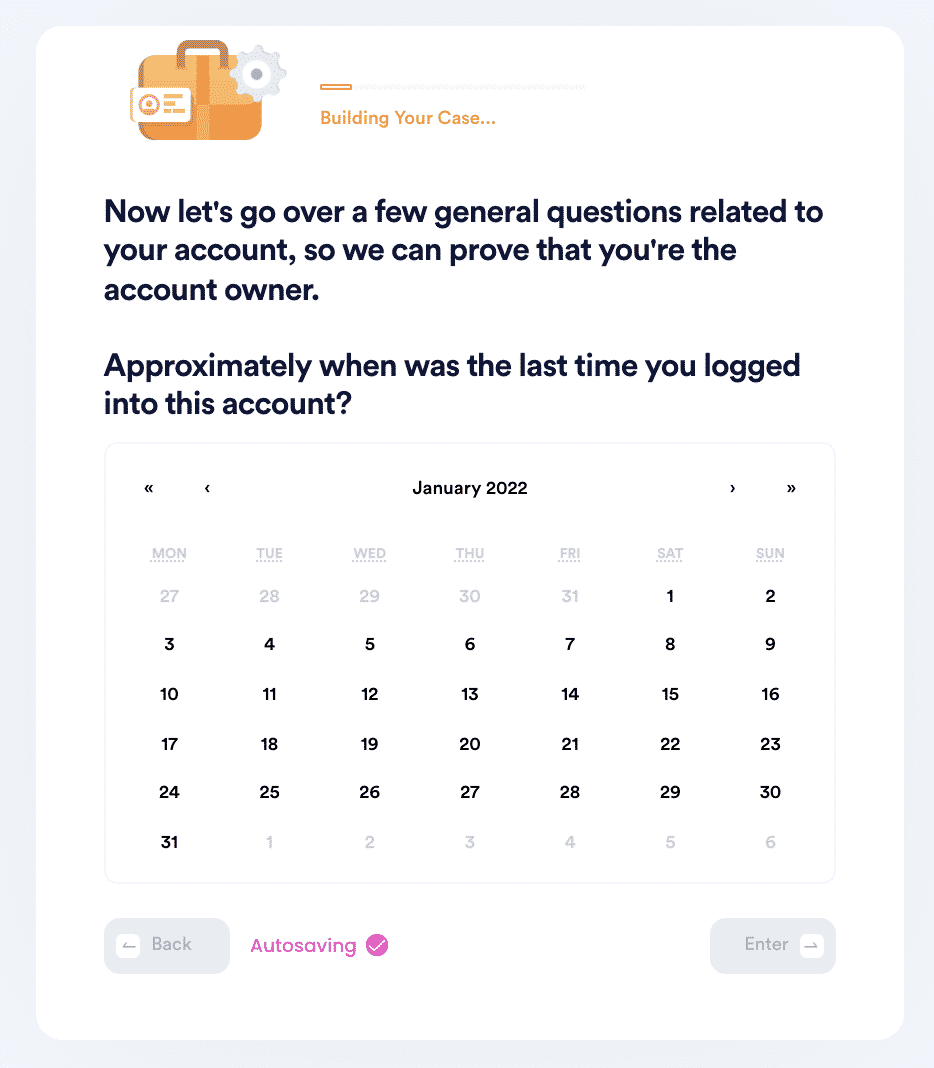 4. Upload photographic evidence if you have any that can help prove your account ownership.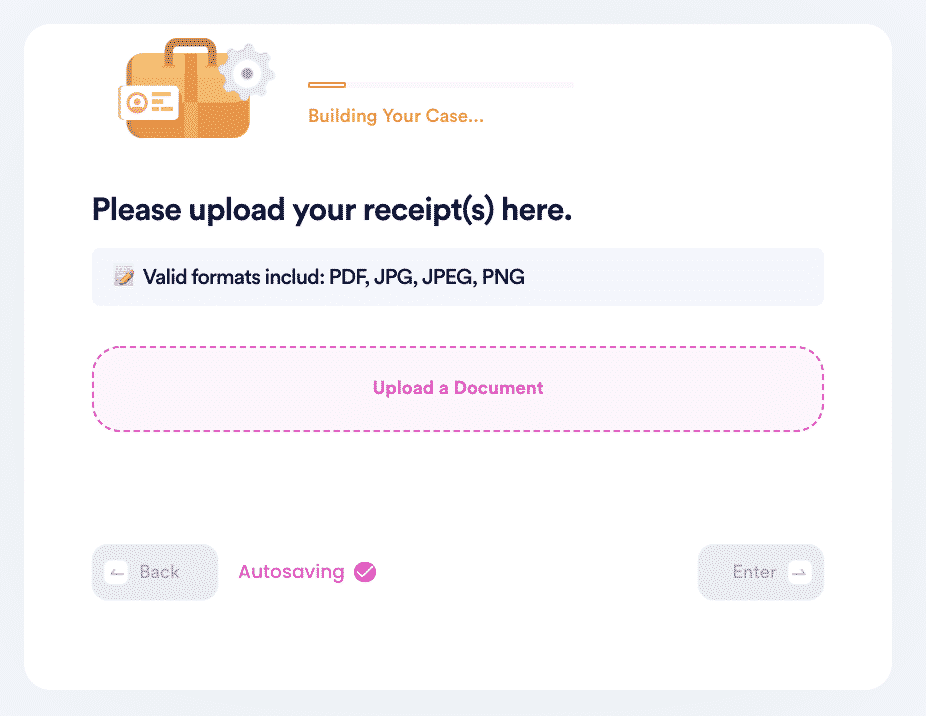 5. Enter any last known or previously used passwords to help verify your identity.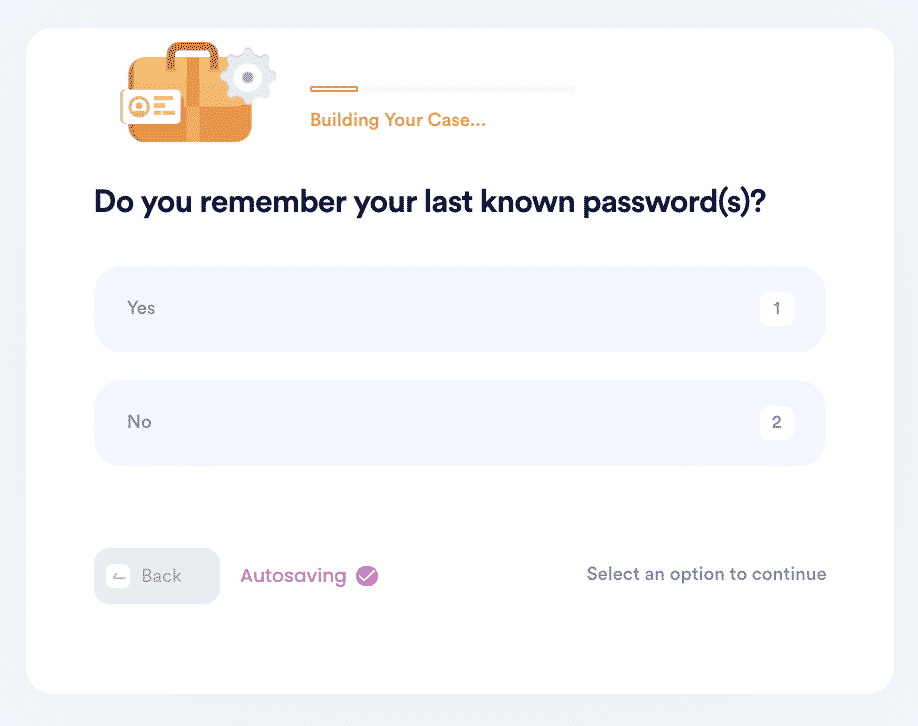 6. Enter your contact information and submit the task!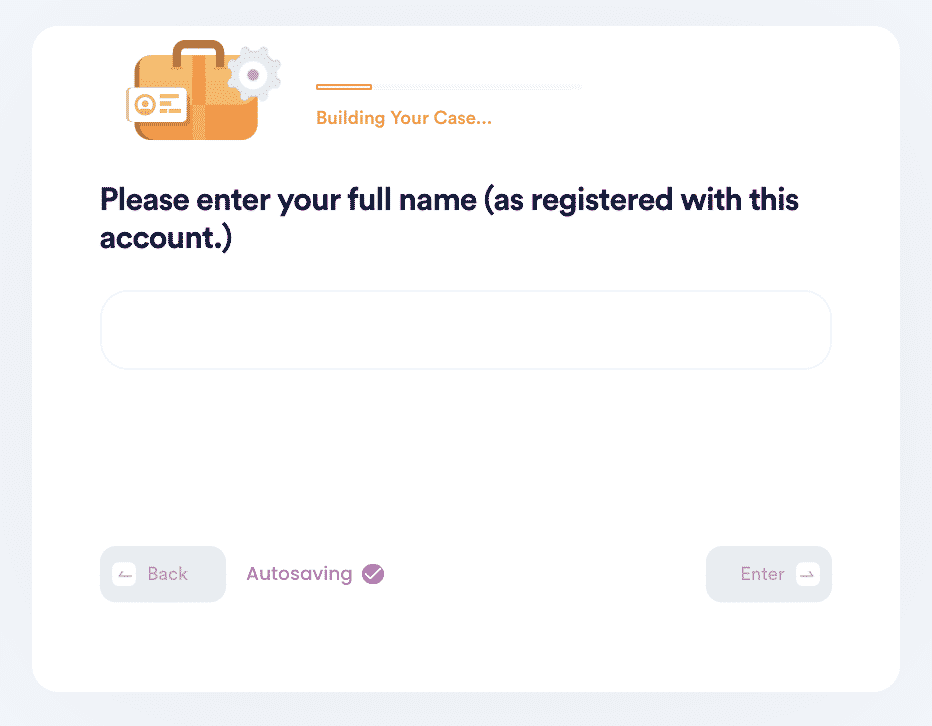 Sign up on DoNotPay's access page to reset your forgotten Amazon password in a few simple steps.
Why Should You Use DoNotPay to Reset Your Password
Here are reasons why resetting your Amazon's lost password with DoNotPay is the better option than doing it by yourself:
It is fast: DoNotPay follows a fast process to allow you to access your account in the shortest time possible and reduce your waiting time
Easy process: The process is user-friendly without requiring complicated steps to complete
Successful: Most importantly, DoNotPay strives to make a strong case on your behalf to increase the chances of positive results.
Still Not Getting Assistance from Amazon?
If you are dissatisfied with any Amazon services, DoNotPay can sue them on your behalf, regardless of the issues at hand.
DoNotPay Can Help You Access Several Other Passwords
We do not just reset your Amazon password. You can work with DoNotPay to reset any of the following accounts with ease:
How Else Can DoNotPay Help?
Sign up for DoNotPay's Recover Account Password service and enjoy a seamless and fast process!