Forgot Your 7zip Password? Here's How to Reset It!
You may find yourself creating information on your computer that you want to take special care of to keep safe. Creating an archive and setting an encryption code ensures that someone can only get in if they know the code. However, if you forget your 7zip password, getting in can be quite a challenge.
It may be tempting to use the same password for your 7zip encryption code that you use in other places, but that isn't a good idea. You should always come up with different passwords for new logins because this leaves you at less risk. If someone hacks one of your accounts and you are using the same password in other places, all of your other accounts are now compromised.
Also, if you use the same password for everything and forget that password, you have now locked yourself out of all of your accounts and will have to go through and reset your passwords for all of them. If you need to create new passwords, it is wise to have at least one capital letter, one lowercase letter, a number, and a symbol.
If you find yourself locked out of your 7zip file, there are a few things you can do, but they are going to be frustrating and may not work. Instead, reach out to DoNotPay, and we will work to get your figured out.
How to Reset Your 7zip Password by Yourself
Forgetting your may be annoying, but you aren't totally out of luck. There are a couple of methods to recover your password.
Random Trial Method
One way you can try to determine your password is by randomly trying every combination of letters, numbers, and symbols it could be. If you have a short password, this method may work for you, especially if you have some idea of what it might be.
However, if your password is long, which it likely is if you're trying to protect something, you could try for a very long time and never guess the password. You would likely get extremely frustrated, and the chances of it working are slim to none.
Keep in mind that the random trial method has three main disadvantages:
It can be extremely frustrating if you do not remember your original password
It is not a great fit for users with long passwords
It could run the risk of locking you out of your account
Using an Automatic Tool
There are automatic tools available for you to use for password recovery. Typically, these password recovery tools will use a brute force attack, a mask attack, or a dictionary attack to determine your password.
Brute Force Attack: This tool uses trial and error to repeatedly guess your password until it is determined.
Mask Attack: This tool can be used if you know parts of the password or have specific details about it. It is faster than a brute force attack.
Dictionary Attack: This tool pulls from a list of words in hopes that your password contains commonly used words.
The random trial method is generally not a good choice because it is nearly impossible for you to guess your password unless you have some idea of what it is. Using an automatic tool is more helpful, but it may not get you the results you want. Instead, contact DoNotPay and let us determine your password for you.
Reset your 7zip Password With the Help of DoNotPay
If you don't have the time or energy to try to guess your password or don't want to mess around with a tool that may not even work, reach out to DoNotPay for help.
DoNotPay lets you recover your password in 6 simple steps:
1. Go to the Recover Passwords product on DoNotPay and select the type of account you are trying to recover, such as email, streaming service, social media, gaming, eCommerce, and more.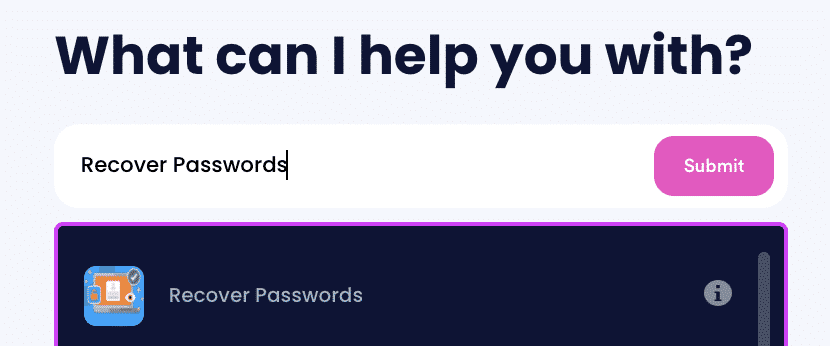 2. Tell us more about your account, including usernames and associated emails and phone numbers.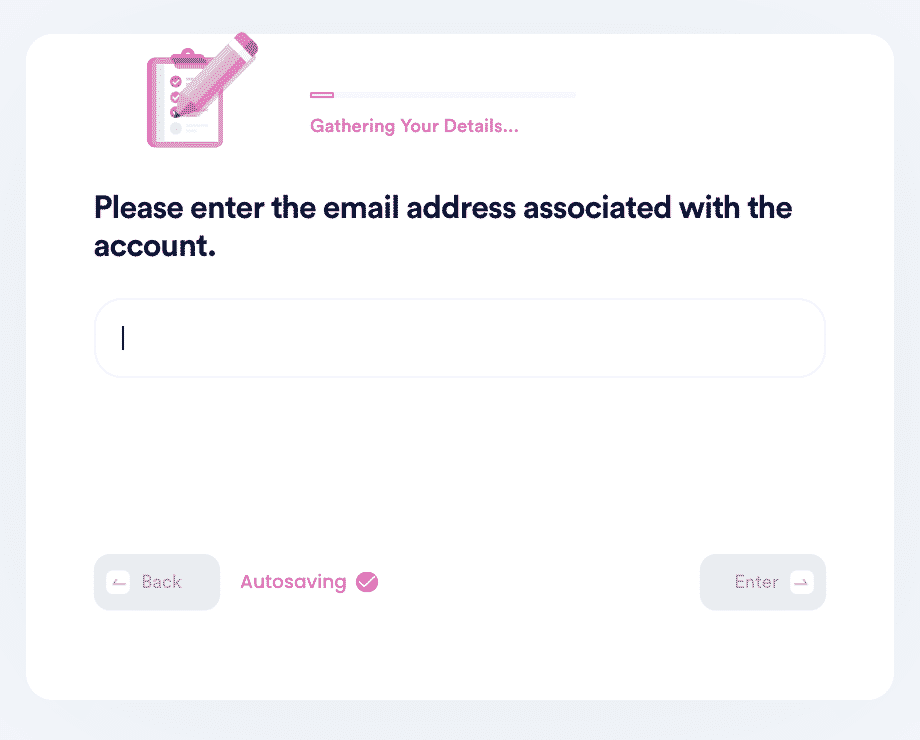 3. Help us verify your account ownership by entering the date you first created the account, when you last logged in, and any payment methods saved under the account.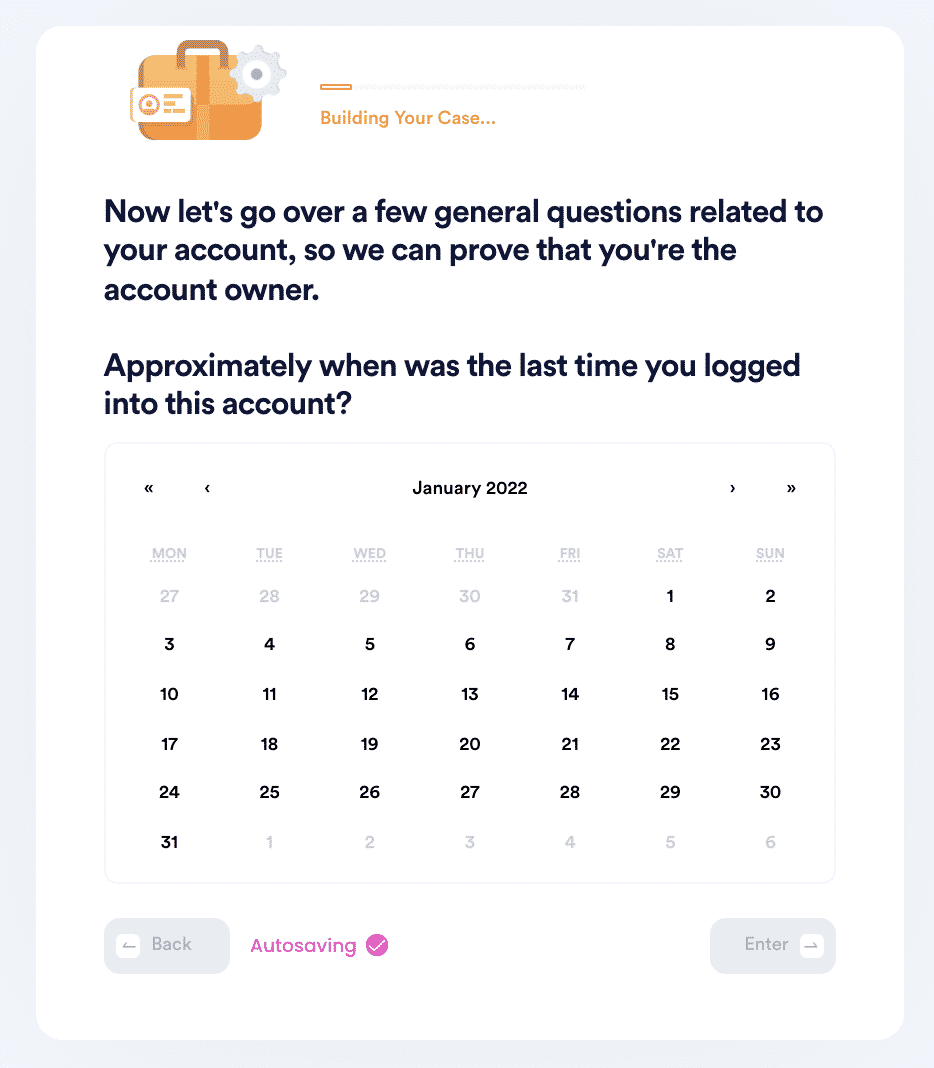 4. Upload photographic evidence if you have any that can help prove your account ownership.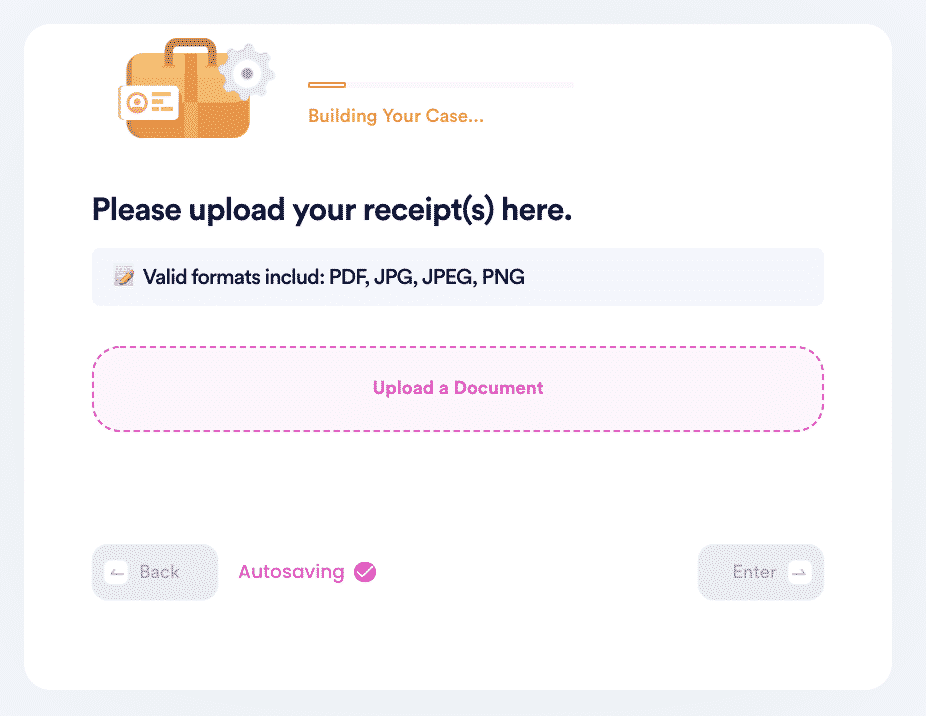 5. Enter any last known or previously used passwords to help verify your identity.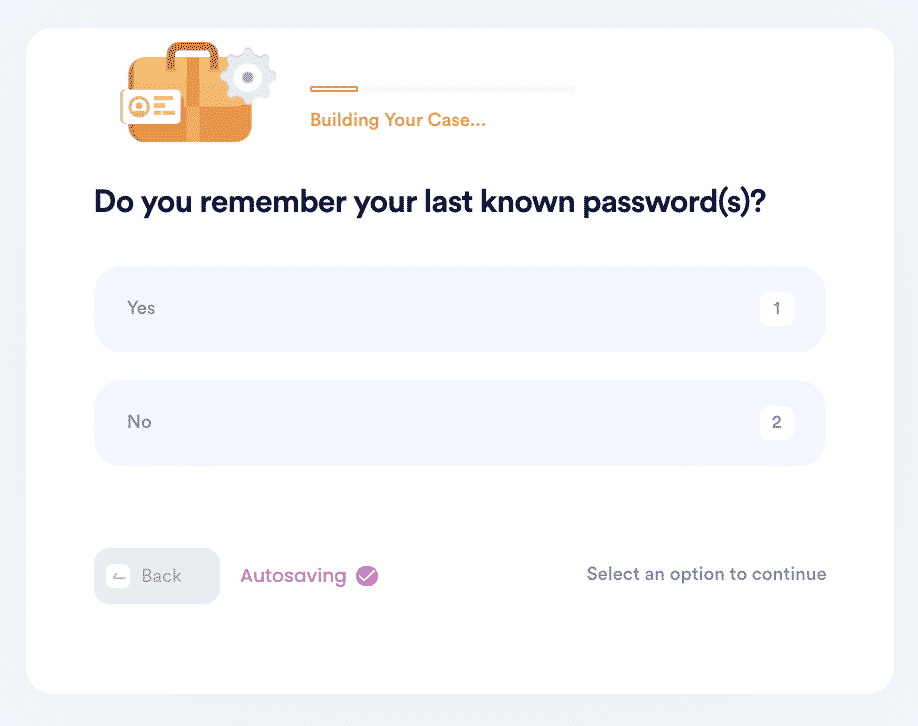 6. Enter your contact information and submit the task!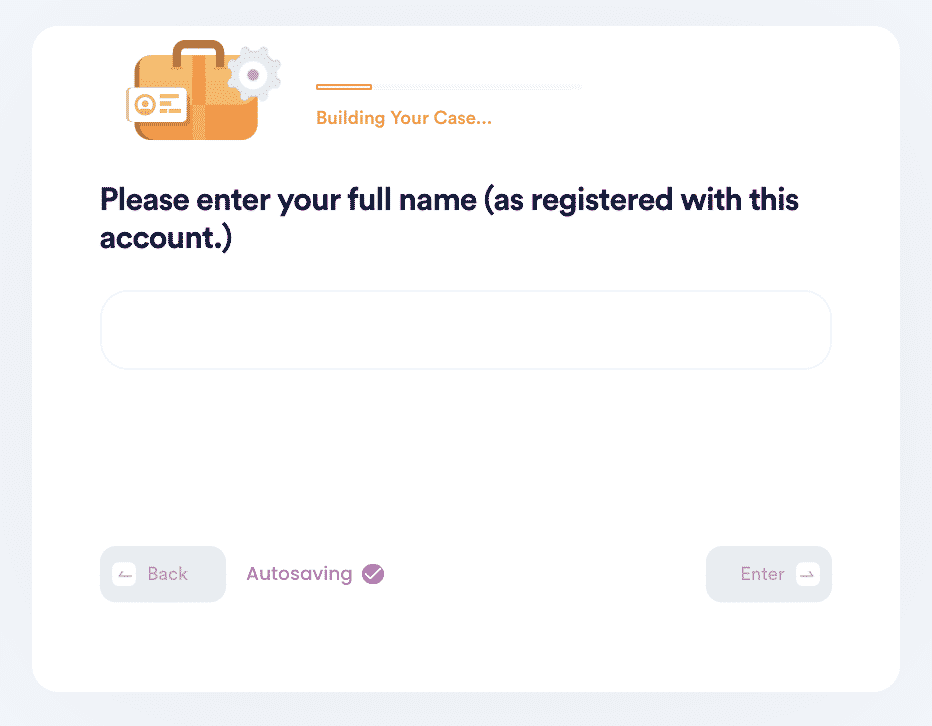 Why You Should Reset Your 7zip Password With DoNotPay
Trying to get your 7zip password determined on your own can be a frustrating and nearly impossible task, so you should let DoNotPay handle it for you. Here is why we are your best solution.
It's quick: The only time you lose is however long it takes to give us some information.
It's easy: Enter some information, and you are good to go.
It's a success: You can trust that DoNotPay will determine your 7zip password.
What else can DoNotPay do?
Getting your 7zip password determined isn't the only thing we can do. Here are additional common accounts we can help you recover:
We can also help with a variety of other tasks, including the following:
Conclusion
It can be frustrating to set a password to protect your data and then forget the password you need to access it. When it comes to 7zip files, it can be quite challenging to determine your password on your own.
You can try to randomly guess it, but that's likely to only work if it's a short password and you have some idea of what it is. You can also try automatic tools, but those aren't guaranteed to work.
Instead, contact DoNotPay and let us determine your 7zip password for you!