How to Reset a Forgotten Fightcade Password
Fightcade is a cool way to play retro games in a match-making system for some retro PVP. When you just want to kick back and enjoy a few classic favorites, it can be pretty frustrating to realize you've. This is, however, perfectly normal. 78% of people forget their passwords within 90 days, and with passwords necessary for the dozens of apps and programs we use, that's a lot of forgotten passwords. That's why most systems have a quick password recovery system. Fightcade does too, all you need is your username and email that you signed up with.
What if you don't have that email anymore? Well, then you're in a little bit more of a bind. If you need to get back a forgotten fightcade password, DoNotPay is here to help.
How to Reset Your Fightcade Password on Your Own
Use the Fightcade Reset Password Tool
You Will Need Your
Fightcade Username
Fightcade Email Address
Fightcade does have a built-in password recovery tool. Head to their Reset Password page. You will see two entry forms. In them, enter your username and the email address you used to make your fightcade account. You will shortly receive an email to reset your Fightcade password.
Dig Up Your Password File
Locate Your ggpo-ng.ini File
Run it Through a Base64 Decoder
An interesting alternative is to locate your password file saved from Fightcade on your computer. Find a file named ggpo-ng.ini. There, your password is stored in a base64 encryption. Run it through an online base64 decoder and you may have a working password for your Fightcade account.
What to Do If You Forgot Your Fightcade Password and Lost the Account Email
So what if you and can't receive your password reset email because you no longer have the original email account? This is surprisingly common, as email addresses come and go. Student and work emails, especially, can be revoked or changed over the years.
Fightcade does not have an official solution for this problem. They also don't have an official support email, but they do have a few listed social media accounts where you can try to reach out for support. This sometimes works with attentive brands.
Fightcade Social Media Accounts
Reset Your Fightcade Password with the Help of DoNotPay
If the automated method didn't work and Fightcade does not answer your messages for assistance, DoNotPay is here to help. We know how to handle customer service and admins to get the ball rolling. All you have to do is provide us with information to prove your account ownership, and we'll do the rest.
DoNotPay will have Fightcade send you a password reset email to a working email address so you can get back to retro gaming without worry.
DoNotPay lets you recover your password in 6 simple steps:
1. Go to the Recover Passwords product on DoNotPay and select the type of account you are trying to recover, such as email, streaming service, social media, gaming, eCommerce, and more.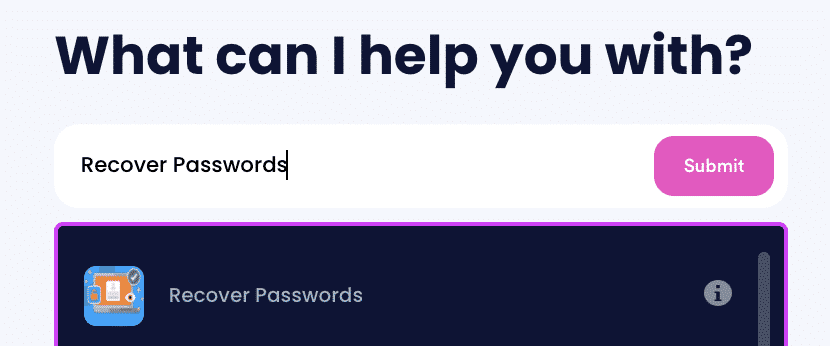 2. Tell us more about your account, including usernames and associated emails and phone numbers.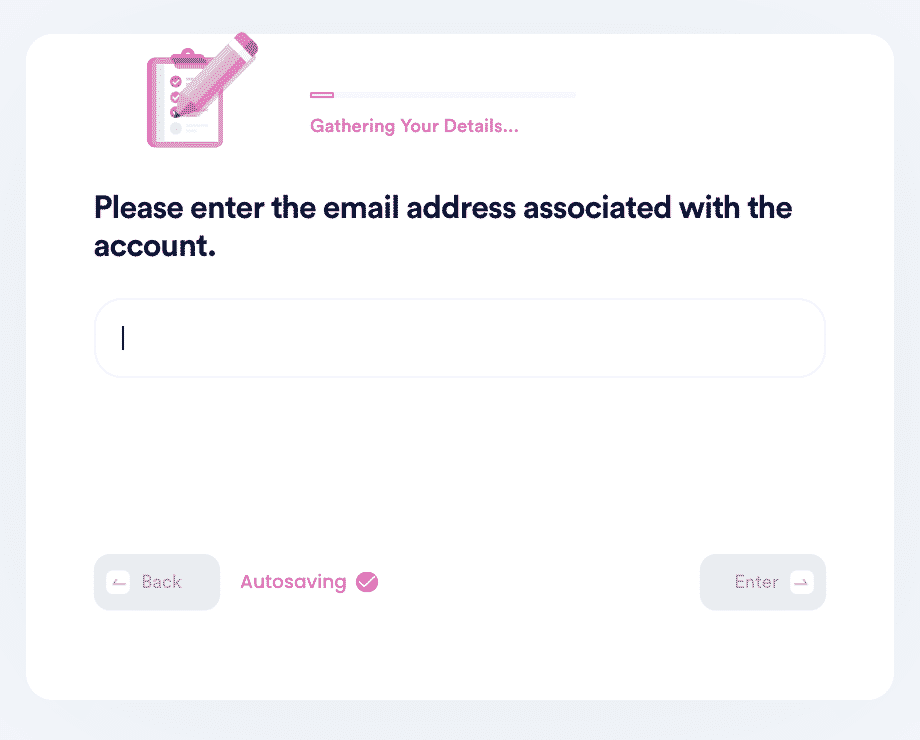 3. Help us verify your account ownership by entering the date you first created the account, when you last logged in, and any payment methods saved under the account.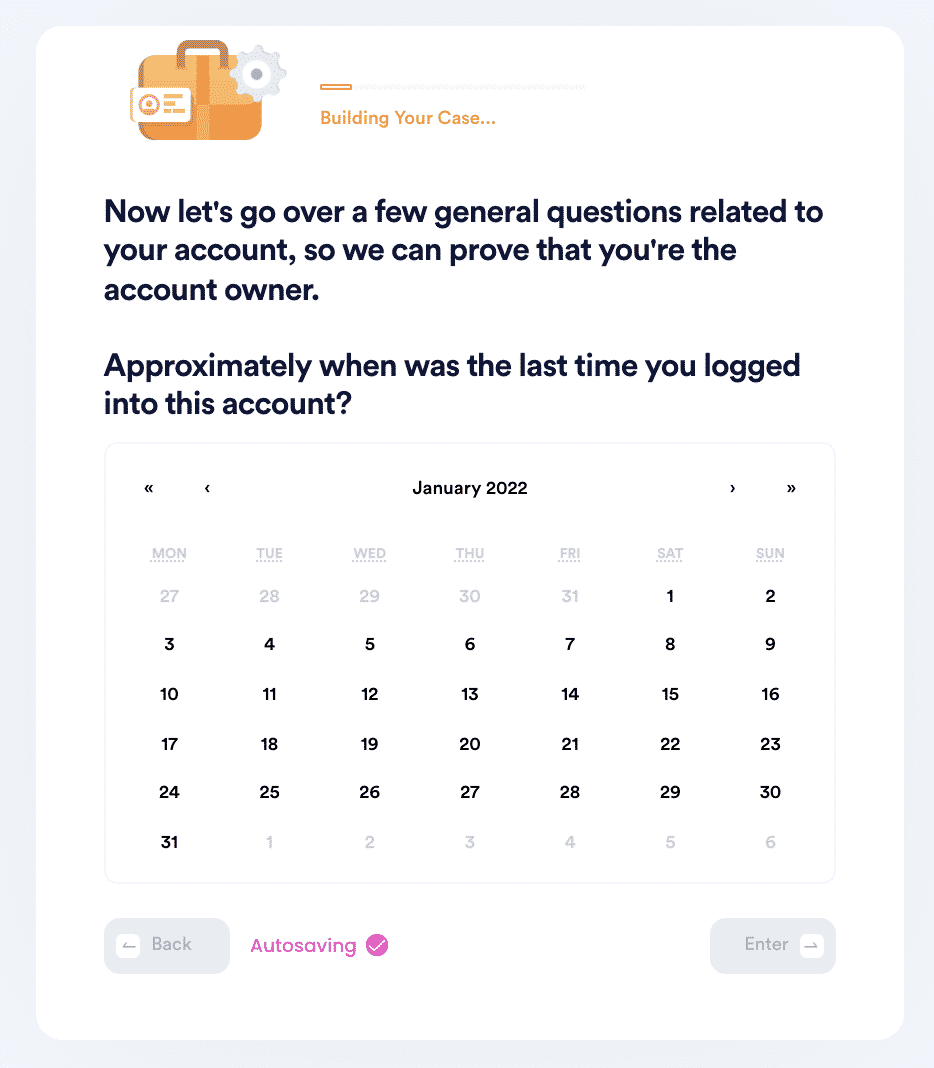 4. Upload photographic evidence if you have any that can help prove your account ownership.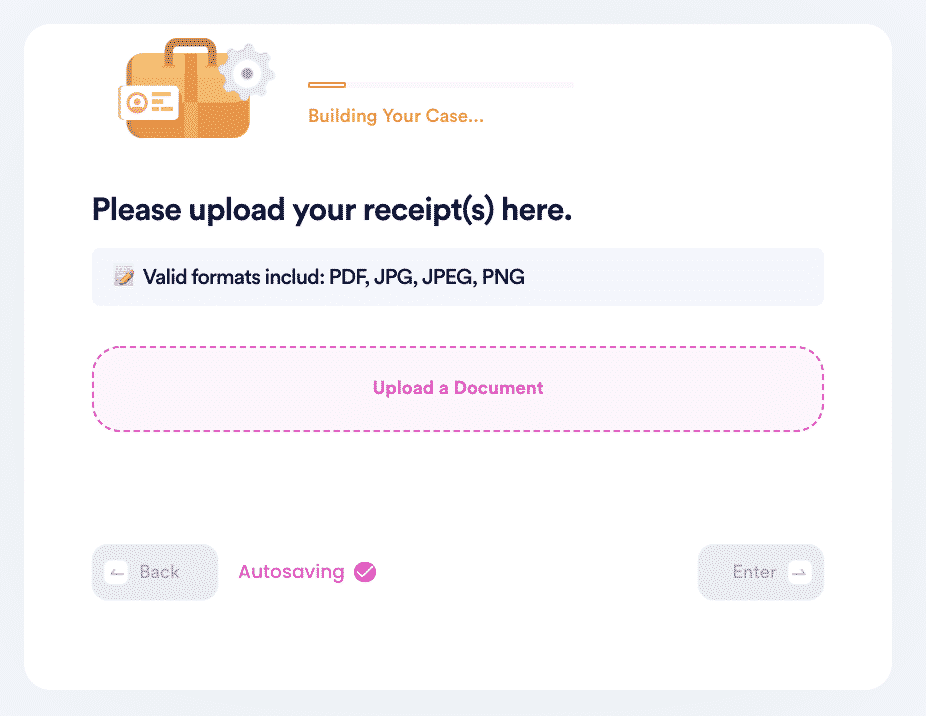 5. Enter any last known or previously used passwords to help verify your identity.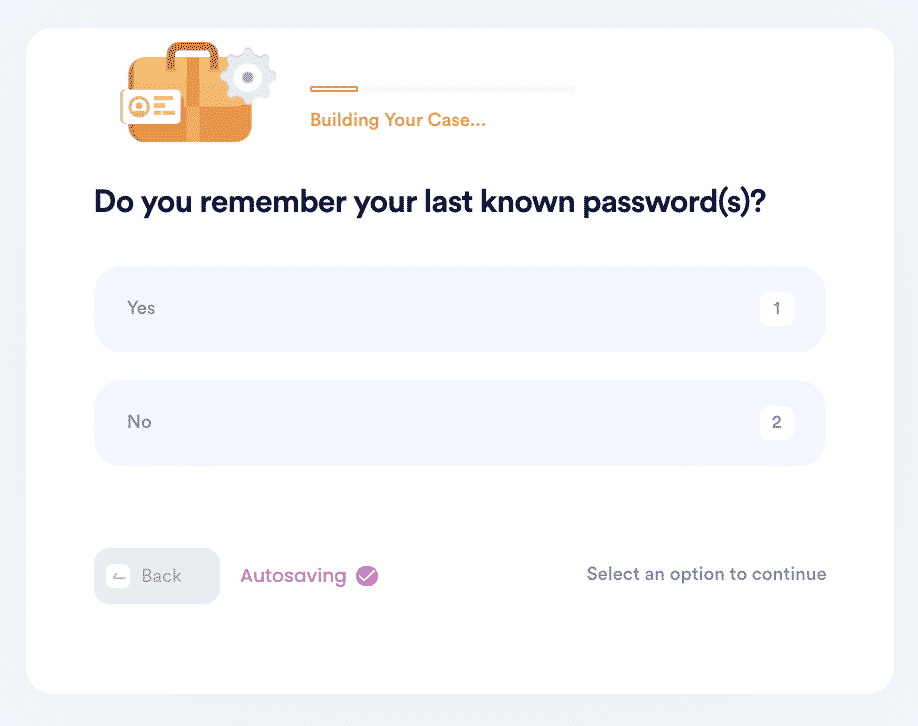 6. Enter your contact information and submit the task!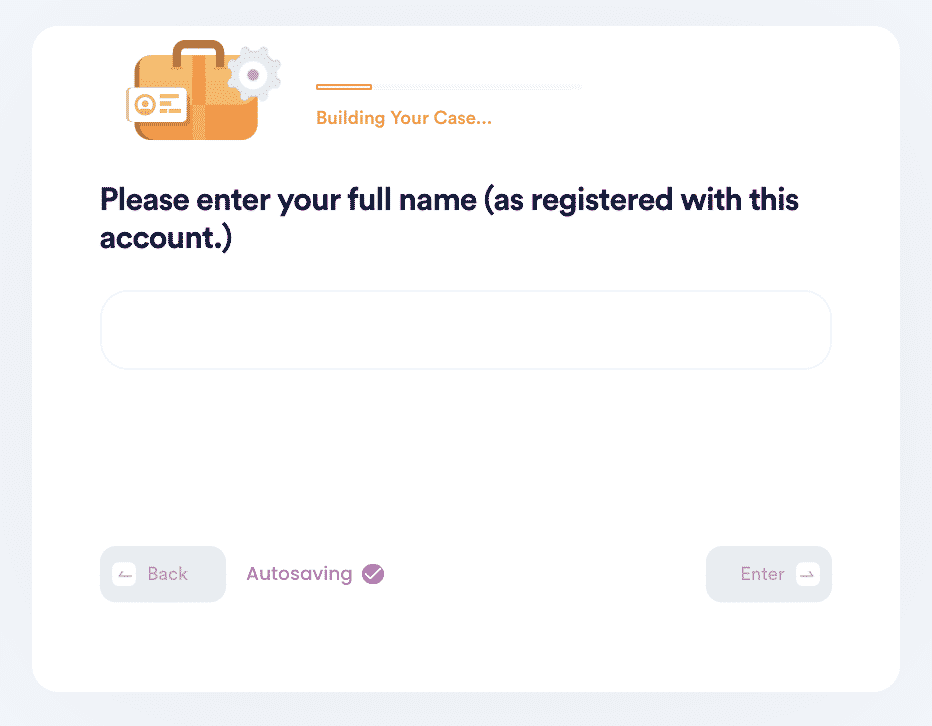 Is Fightcade Being Difficult? DoNotPay Can Help You Sue Them
Still can't get your password back? Access to your account is often a contractually agreed-on term, which means you have another option. If Fightcade won't respond to your request for a new password or recover your account from a hacker, DoNotPay can help you sue them to regain control of your account.
DoNotPay Helps You Reset All Your Forgotten Passwords with the Click of a Button
Fightcade isn't the only platform we can help you restore passwords for. If you have migrated emails or have accounts being difficult, DoNotPay can help you get those reset messages sent to an email you're using today. Check out these other accounts we can help you restore or reset.
What Else Can DoNotPay Do?
DoNotPay was founded on the principles of making life easier for everyone. As an online service, we can help you with all sorts of administrative, customer service, and financial hassles so you can focus on more important things. Here are a few other ways we can save you a little time and money this year:
Getting back your Fightcade password is easier than you think. Even if you lost access to the original email address, DoNotPay can ensure you get a reset message sent to your new email so you can start retro-fighting again in no time.