How You Can Recover Your Forgotten Eservices.Paychex Password
If your employer uses Paychex for payroll services, you'll have to log in to access your personal information. Employees who don't have Paychex Flex or MyPaychex can access W-2s, pay stubs, and other information at Eservices.Paychex. If you've , you're not alone.
While resetting a password is typically straightforward, Eservices.Paychex is protecting your private financial information and doesn't make it so simple to get back in. Firstly, logging in requires your company ID, your username, and your password, and if you've forgotten any of those pieces of information, there is no password reset button. You will have to contact your administrator to regain access to your account. This is where the process can start to drag:
Who's your administrator?
What's the best way to contact them?
Can Eservices.Paychex help you regain access to your account, or does it have to be your employer?
How long is this going to take?
If you need to see your W-2 or a pay stub immediately, waiting for access to your account can be frustrating and overwhelming. Fortunately, there's a faster, easier way. DoNotPay can help you recover or .
How to Reset Your Eservices.Paychex Password by Yourself
When you log into your Eservices.Paychex account for the first time, you'll receive a password to gain access. From there, you'll be asked to change your password to something only you know. To set your private password for the first time, follow these instructions after you are logged into your account:
Click "employee", then "security", then "change password"
Enter your current password
Enter your new password
Re-enter your new password to confirm it
Click "save"
If you forget your new Eservices password, there is no way to reset it on your own. You have to contact your administrator. Reach out to your HR department and ask what to do next. You may need to wait for a reply, depending upon your admin's workload and how quickly you're able to get in touch with that person.
Reset Your Eservices.Paychex Password With the Help of DoNotPay
Getting locked out of your account is frustrating, and it can have serious implications and consequences. If you need to complete your taxes by the deadline or provide a pay stub as proof of employment to rent a home or set up utilities, there is no time to waste. DoNotPay lets you recover your password in 6 simple steps:
1. Go to the Recover Passwords product on DoNotPay and select the type of account you are trying to recover, such as email, streaming service, social media, gaming, eCommerce, and more.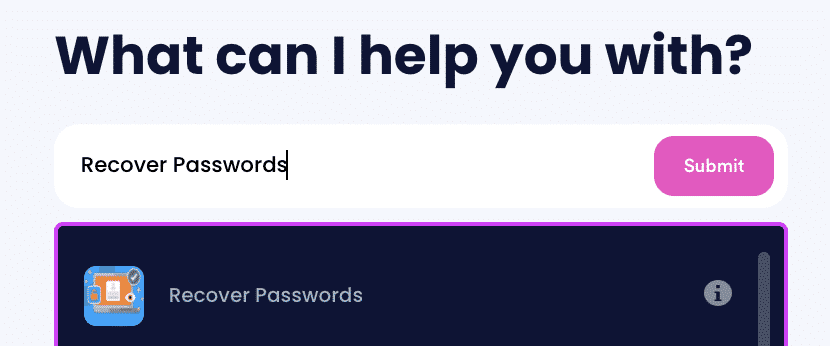 2. Tell us more about your account, including usernames and associated emails and phone numbers.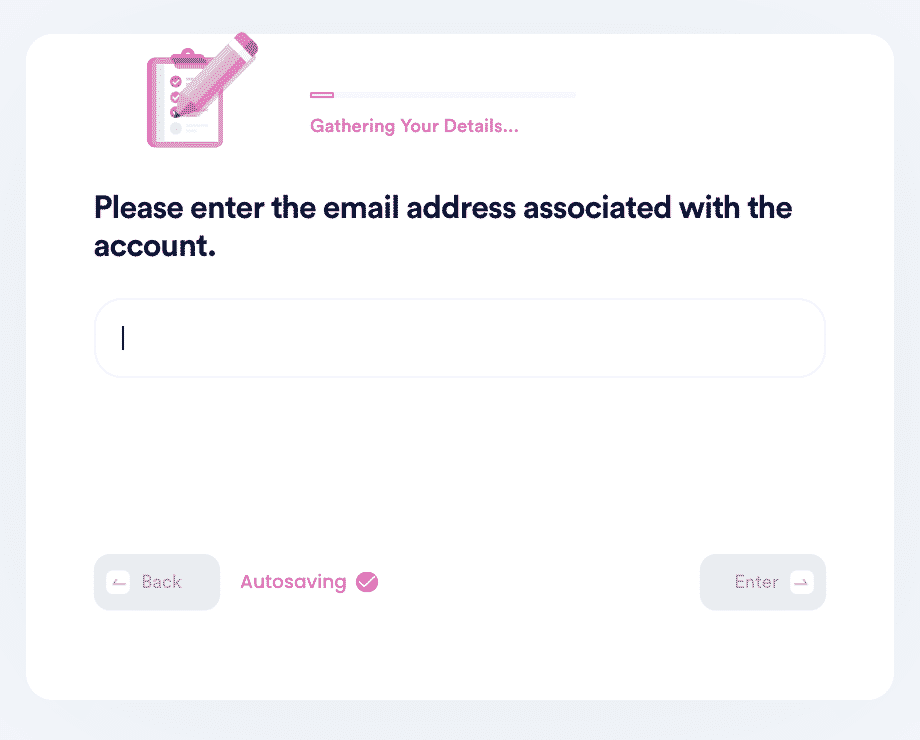 3. Help us verify your account ownership by entering the date you first created the account, when you last logged in, and any payment methods saved under the account.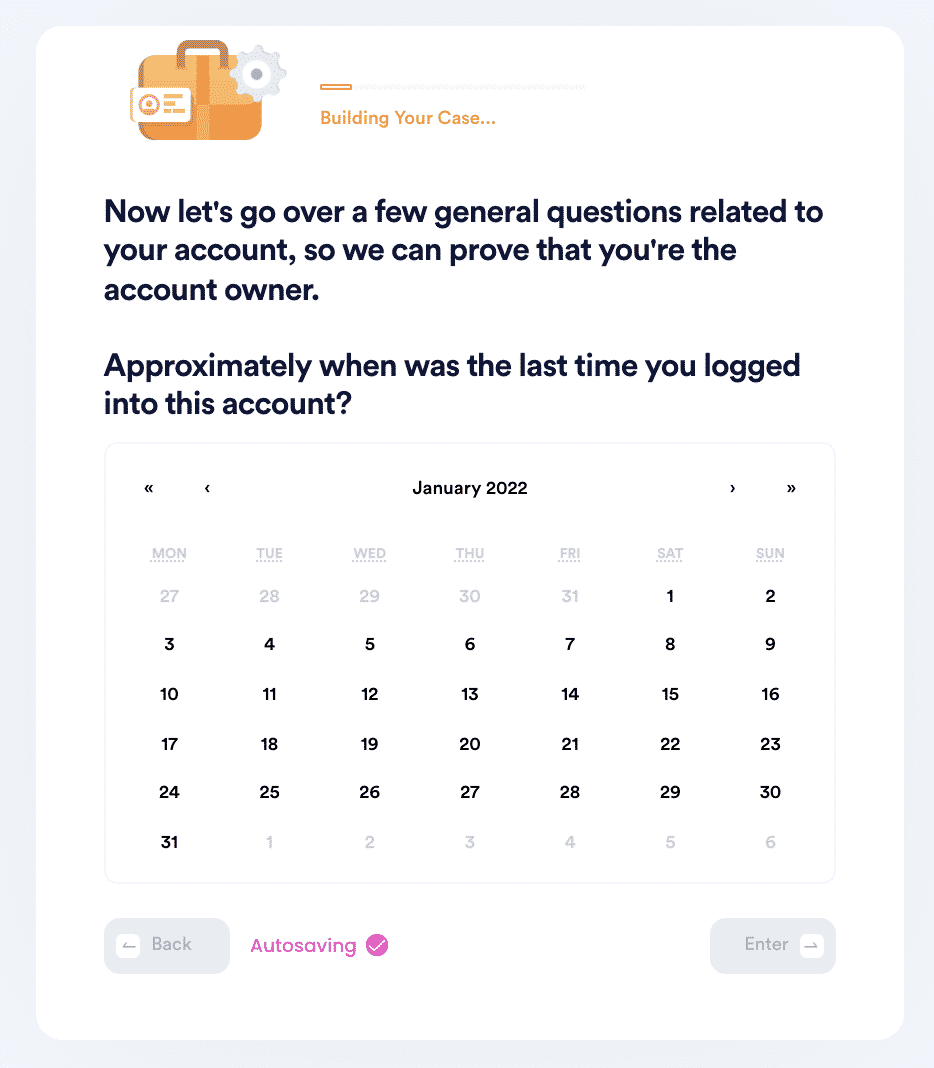 4. Upload photographic evidence if you have any that can help prove your account ownership.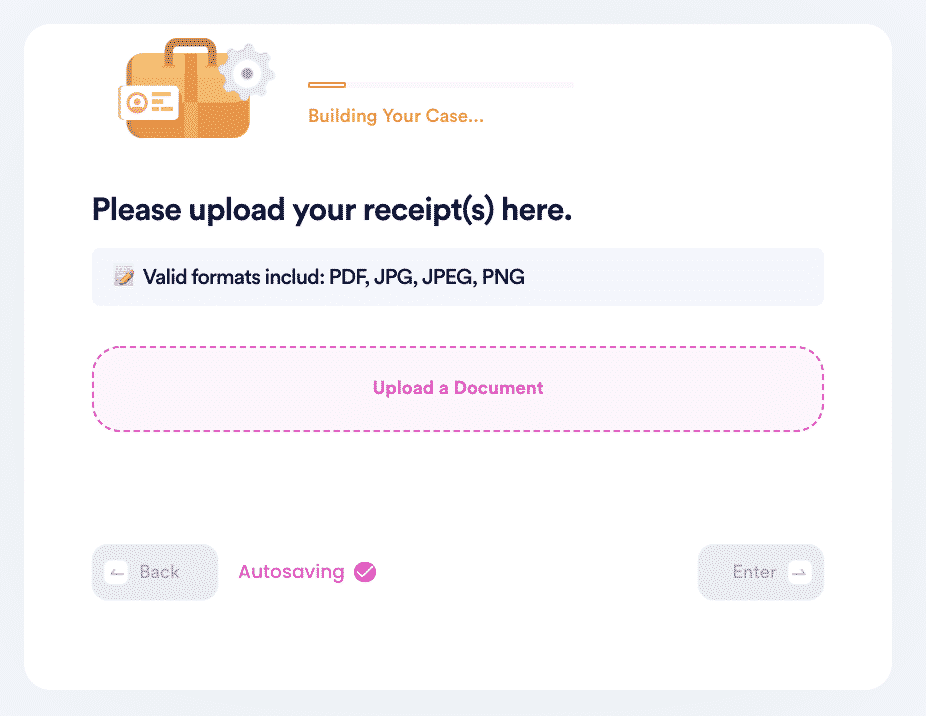 5. Enter any last known or previously used passwords to help verify your identity.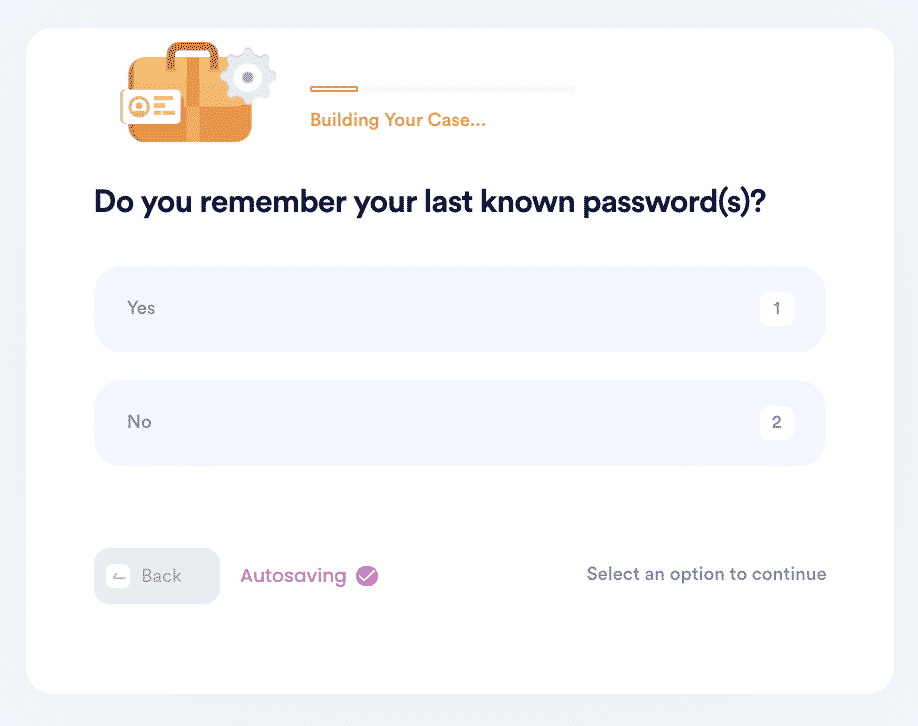 6. Enter your contact information and submit the task!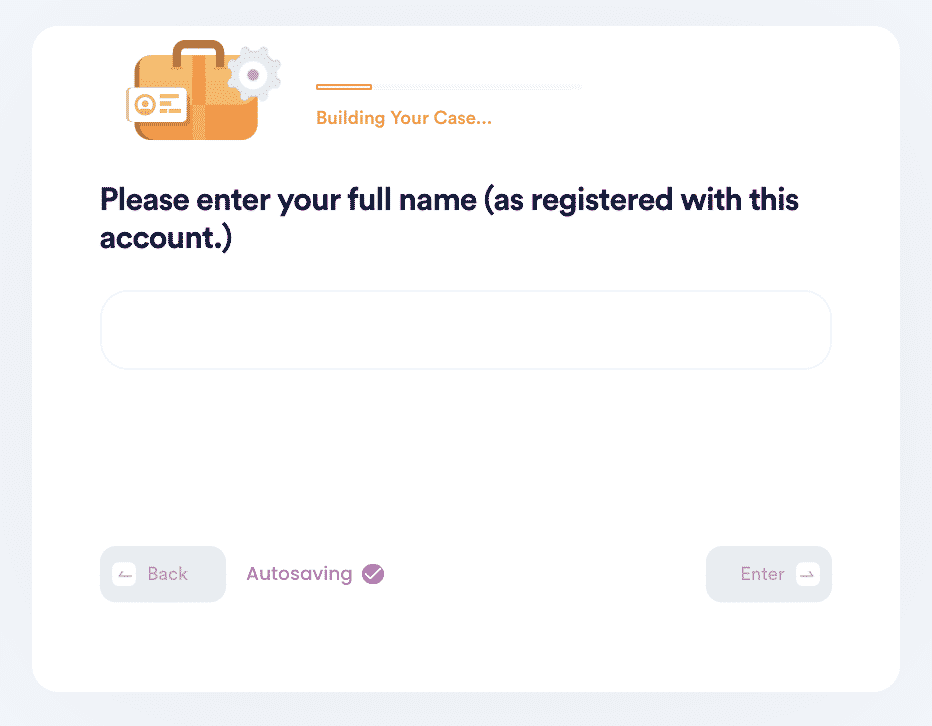 Why Use DoNotPay to Reset Your Eservices.Paychex Password
Instead of scrambling to figure out who to contact, then waiting until they have time to help you, use DoNotPay to get into your Eservices.Paychex account quickly. It's fast, efficient, and you can rest assured that we'll be working on your behalf to get you access to your account. Simply provide a few key pieces of information so we can confirm your account ownership, and we'll take care of the rest. You'll then hear directly from the company with the information you need to reset your password.
DoNotPay Can Help You Reset All Your Forgotten Passwords With the Click of a Button
DoNotPay can help with any to email, eCommerce sites, gaming apps, and more. Each account could have a slightly different process for resetting passwords, and it can be time-consuming to figure each one out, especially if you're on a deadline and need access to your account immediately. Use DoNotPay to simplify the password reset process, which is a process you can expect to repeat as you navigate hundreds of password-protected accounts over the course of your life.
What Else Can DoNotPay Do?
From password recovery to suing in small claims court, DoNotPay is at your service for a variety of financial and legal challenges. These circumstances are often full of stress and anxiety, and using DoNotPay can alleviate some of that as our robot lawyers navigate complicated processes for you. We can help with all this and more:
Address breach of contract

Create a power of attorney

And more
Learn more about what DoNotPay can do for you, and get started today.