Did You Have A Forgotten EMSC Password? Here's How To Reset It
Forgetting a password is generally stressful, especially when it involves employee benefits. As EMSC has a popup window for logins, figuring out how to reset a password is especially difficult. Fortunately, DoNotPay can help with a .
DoNotPay can help with forgotten passwords from a variety of accounts, but for this article, we'll focus on EMSC. Of course, you can follow our do-it-yourself instructions below. Should you need extra help , DoNotPay is more than able to get the problem solved.
How to Reset Your Emsc Forgotten Password by Yourself
On a Desktop
Instead of going to "portal.emsc.net," go to "gmr.okta.com"
Click on "Need help signing in?"
Click on "Forgot Password?" from the drop-down menu
Enter your email or username
Select your method of delivery for a reset code. You can choose text/SMS, voice call, or email
You may be asked for your user ID number, employee number, or social security number while resetting
Follow the applicable prompts after submitting your reset code
Tips
Different employers can customize EMSC. The password reset method might be slightly different if your employer customized the benefits portal.
Avoid clicking "Watch the video to reset Password/Unlock account" and "GMR Password Reset and Account Unlock Quick Guide." Clicking either of these links will require you to enter your password.
Can I Reset My EMSC Password on My Smartphone?
EMSC does not have a dedicated app
You can reset your EMSC on your smartphone by accessing your browser and following the above instructions
The EMSC portal is not designed for smartphone use. While you can reset your password on a smartphone, a desktop computer would be much easier
What to Do if You Can't Change Your EMSC Forgotten Password
It can be especially frustrating if the typical reset procedure doesn't work. If that's the case, here's what you can do.
Contact Your Company's Human Resources Department
As EMSC is a portal for your benefits, it should be under the authority of your human resources department.
Most human resources departments are eager to help with any benefits-related issues.
Be sure to try to resolve the issue yourself before contacting human resources. Let them know of all the steps you've taken.
As this is a web-related issue, email may be the best form of communication. With email, it is easier to exchange relevant hyperlinks and images easily.
Contact EMSC's Administrative Helpline
If your company doesn't have a human resources department, you may have to contact EMSC on your own to get the problem resolved.
Their IT support line is 866-267-9111
The support line is open from Sunday, 9:30 pm Mountain Time to Friday, 10:00 PM Mountain Time. You can call anytime between that window.
Reset Your EMSC Forgotten Password with the Help of DoNotPay
Instead of dealing with all the hassle of resetting your EMSC password, DoNotPay can do it for you. With just a few clicks and a couple of minutes, we'll be able to do the job for you.
DoNotPay lets you recover your password in 6 simple steps:
1. Go to the Recover Passwords product on DoNotPay and select the type of account you are trying to recover, such as email, streaming service, social media, gaming, eCommerce, and more.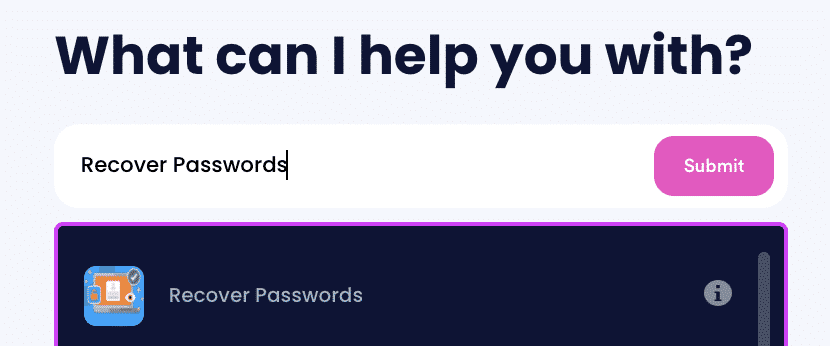 2. Tell us more about your account, including usernames and associated emails and phone numbers.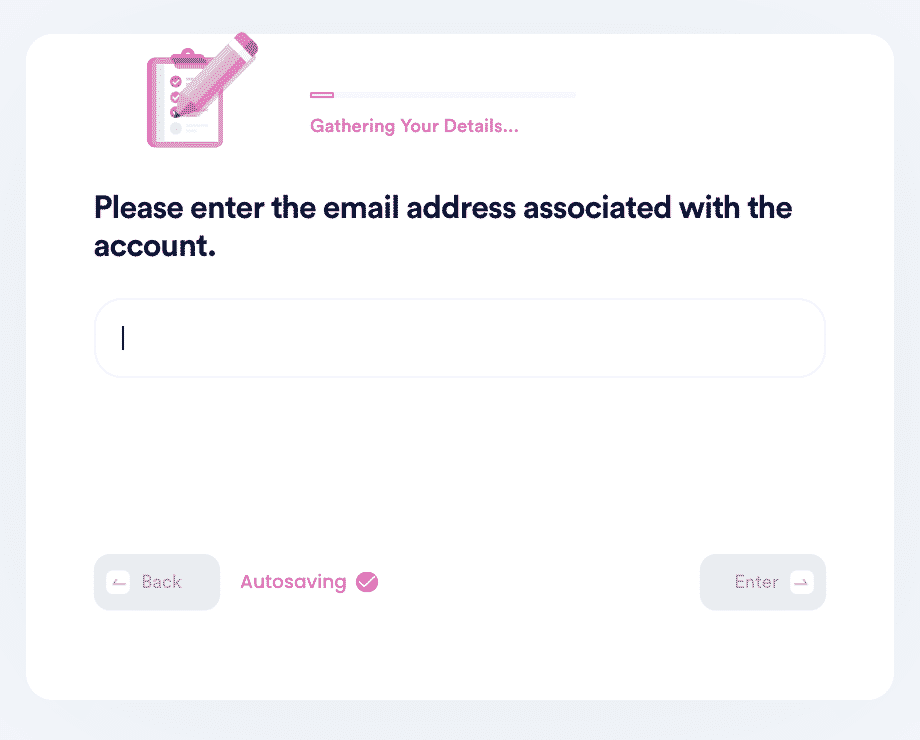 3. Help us verify your account ownership by entering the date you first created the account, when you last logged in, and any payment methods saved under the account.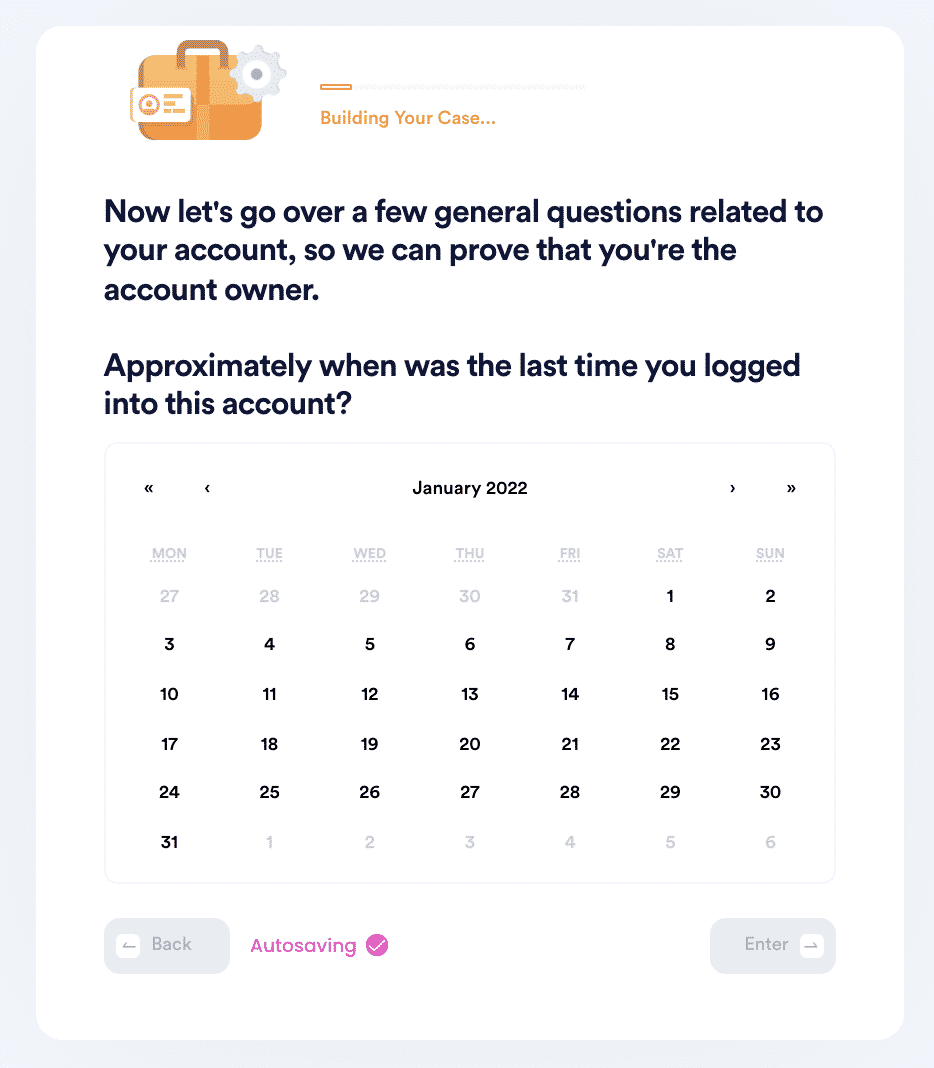 4. Upload photographic evidence if you have any that can help prove your account ownership.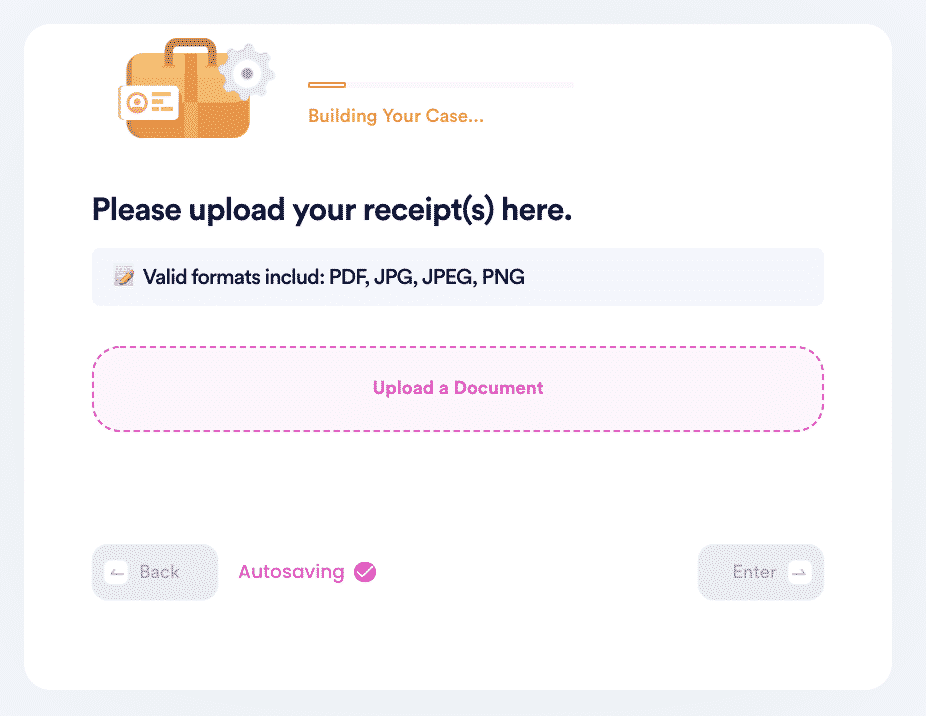 5. Enter any last known or previously used passwords to help verify your identity.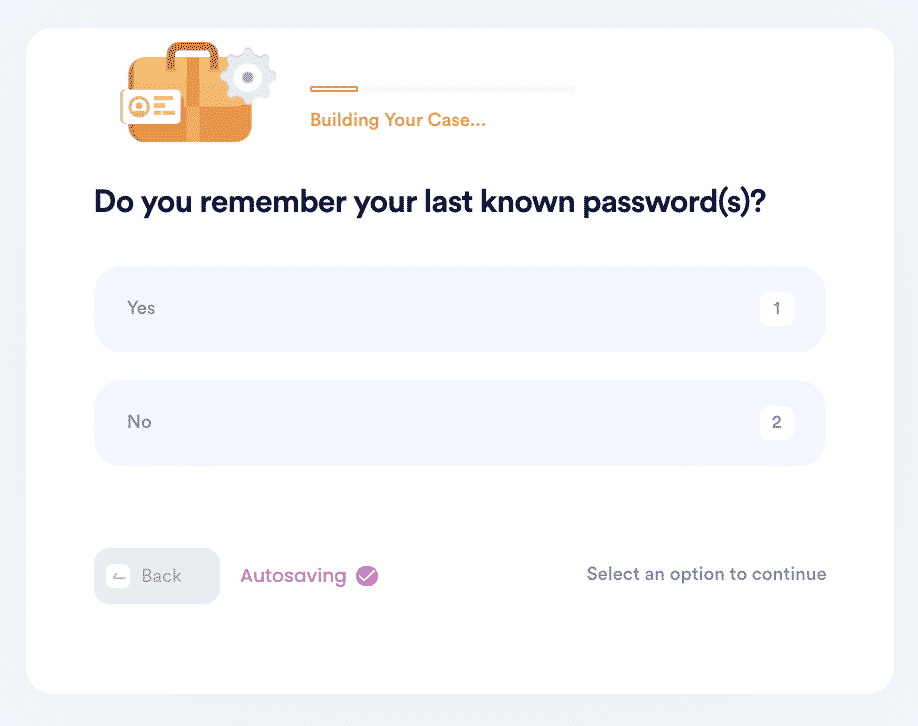 6. Enter your contact information and submit the task!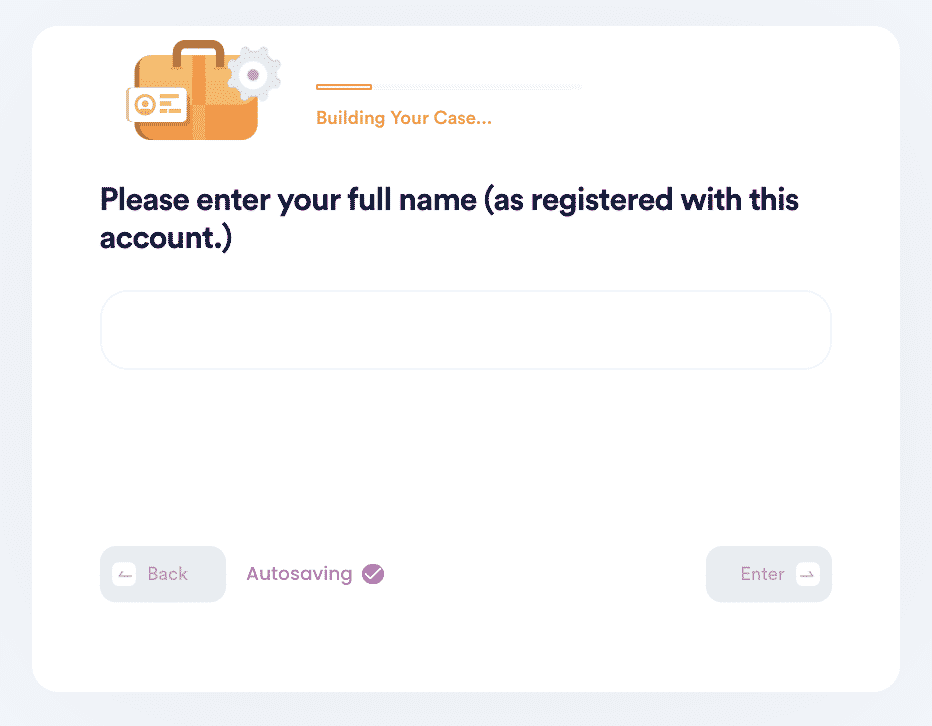 Why You Should Reset Your Forgotten EMSC Password with DoNotPay
Fast. You won't need to spend hours waiting on hold or for HR to email you back. You just provide us with the relevant information, and we'll take it from there.
Easy. After providing us with the relevant details, you don't need to do a thing. You work hard for your benefits; let us take care of the hassle.
Successful. DoNotPay started as a way for people to fight unlawful parking tickets. We have a proven track record of getting people what they deserve.
Is EMSC Being Difficult? DoNotPay Can Help You Sue to Recover Your Forgotten EMSC Password
DoNotPay is the first robot lawyer. If EMSC doesn't let you reset your password to access your benefits, we may be able to sue them on your behalf
We have successfully resolved over 250,000 cases
DoNotPay has been able to overturn over 160,000 parking tickets. We know what it takes for a successful litigation
DoNotPay can pursue litigation without a lawyer in some cases
We have received acclaim from the BBC, NPR, NBC, Bloomberg, The Washington Times, and The Guardian
Time Magazine hailed DoNotPay as "The Hero the World Needs."
What Else Can DoNotPay Do?
If you're having trouble with your password on other accounts, DoNotPay can help. Here are a few more common accounts for which we can help restore the passwords.
More Services from DoNotPay
Complete Debt Validation Letters

Reduce Property Taxes