Forgot Your Electrum Password? Here is How to Reset It!
Electrum is one of the oldest and highly-used Bitcoin wallets in the evolving world of cryptocurrency. Unlike more modern wallets, Electrum is a pretty simple and easy-to-use Bitcoin wallet developed in 2011. Its ease of use and years in the industry make it one of the most reputable and trustworthy crypto wallets.
As a user, it is not uncommon to experience forgetting an Electrum password from time to time. As with any online account, a protocol exists to help you recover your forgotten Electrum password. Even worse is the fact that recovering your lost or forgotten password is not entirely a walk in the park.
You can either choose to go the route of recovering lost passwords by yourself or choose DoNotPay to help you if you have a forgotten Electrum password dilemma. DoNotPay has experience helping internet users recover their lost Apple ID passwords, lost Discord passwords, and lost Steam passwords, among other service providers.
Read further to discover how to and conveniently.
How to Reset Your Electrum Password By Yourself
The selling points of Electrum include its simplicity, ease of use, and most importantly, its security level. Electrum uses what is known as a seed, which is a random phrase that you use to generate your private keys. This Electrum-created seed phrase has 132 bits of entropy, meaning that it possesses the same security level as a Bitcoin private key.
How is This Related to Recovering Your Electrum Password?
Unfortunately, it is virtually impossible to recover your Electrum password. Fortunately, if you are trying to regain access to your wallet, you can restore it from the wallet's seed phrase, then set a fresh Electrum password.
If you lose your Electrum password and the corresponding seed, it is impossible to recover your funds. As such, you are advised to save your seed phrase on a piece of paper or somewhere impossible to lose.
Assuming you are a regular user and you have downloaded Electrum:
Open it on your desktop
Go to File, then from the dropdown menu, click 'New/Restore'
Enter wallet name when prompted, then click 'Next'
Choose 'Standard wallet', then click 'Next' again
On the next page, choose 'I already have a seed' since you are restoring a previous wallet to which you have a key. Click 'Next' again
At the next prompt, you will be required to input your seed. Only enter the seed from your previous wallet if you can remember it. Click 'Next'
The next page will require you to enter a new password then re-enter it, before clicking 'Next again'. Once done, it will open the wallet to whose access you just restored.
This process requires your time, attention, and patience to carefully go through all the steps. If you don't have your seed and password, chances are you may no longer be able to access your Electrum password.
Reset Your Electrum Password with the Help of DoNotPay
Are you skeptical about the conventional way of resetting your Electrum password?
DoNotPay is the perfect solution to avoid the long, unnecessary steps that are exposed to error. A Bitcoin wallet is a mark for hackers and attempting to restore your Electrum password exposes you to hacks by simply attempting to handle it yourself.
If you are looking for a fast, safe, and reliable method to recover your lost Electrum password, DoNotPay has got you covered in the few easy steps below:
1. Go to the Recover Passwords product on DoNotPay and select the type of account you are trying to recover, such as email, streaming service, social media, gaming, eCommerce, and more.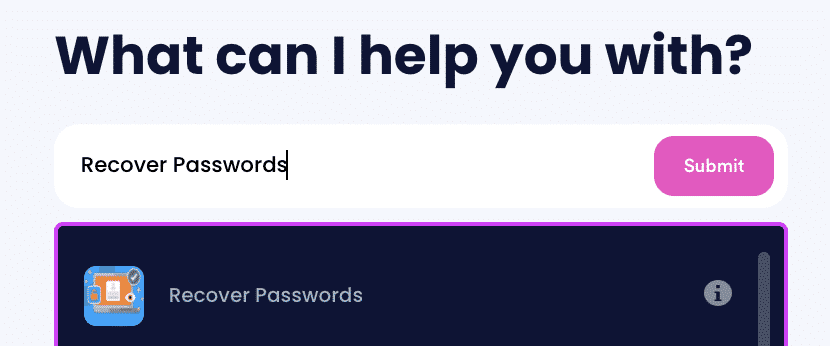 2. Tell us more about your account, including usernames and associated emails and phone numbers.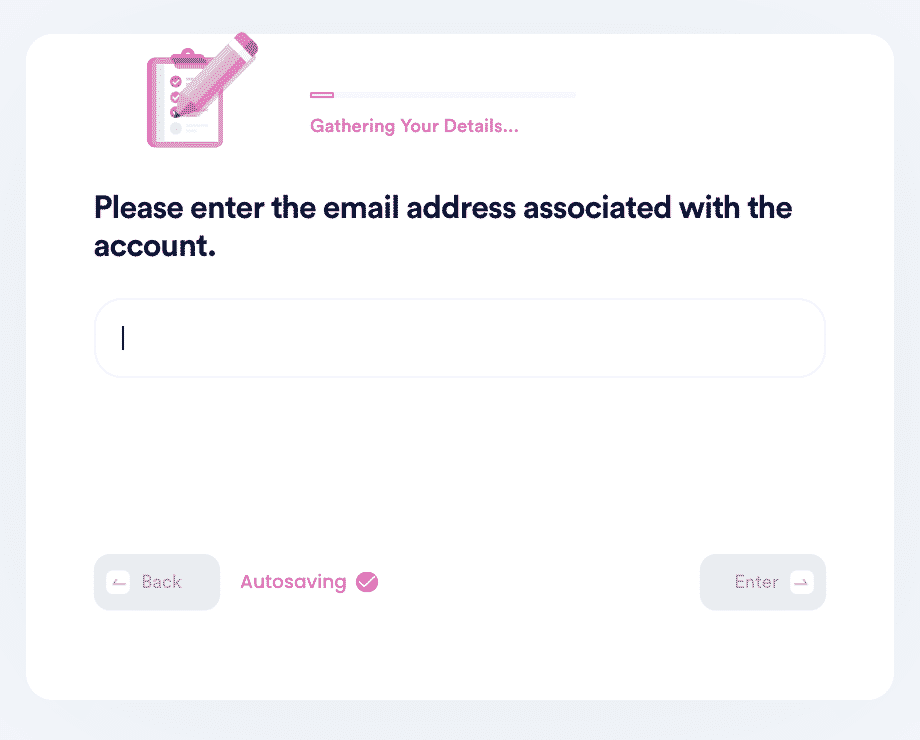 3. Help us verify your account ownership by entering the date you first created the account, when you last logged in, and any payment methods saved under the account.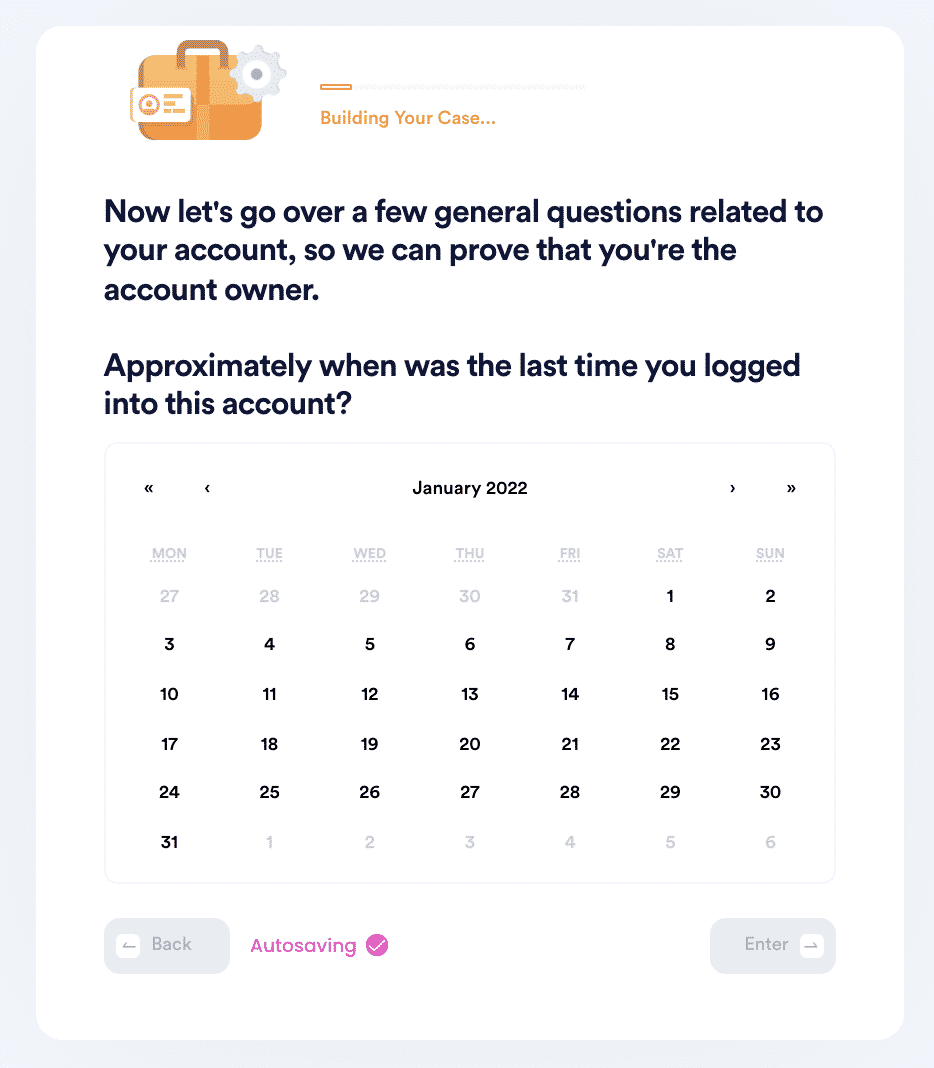 4. Upload photographic evidence if you have any that can help prove your account ownership.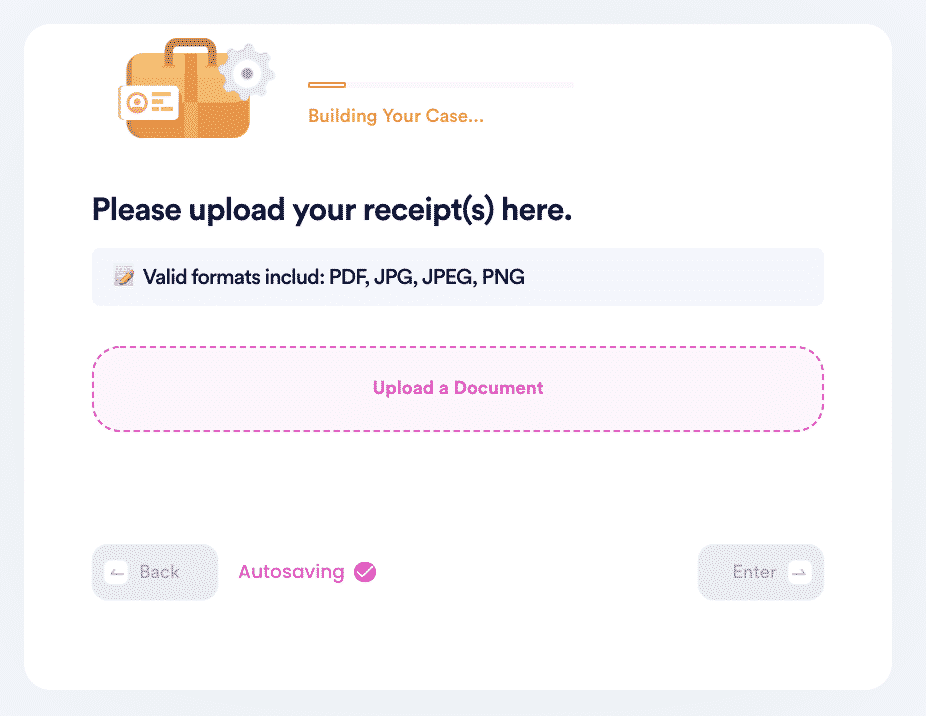 5. Enter any last known or previously used passwords to help verify your identity.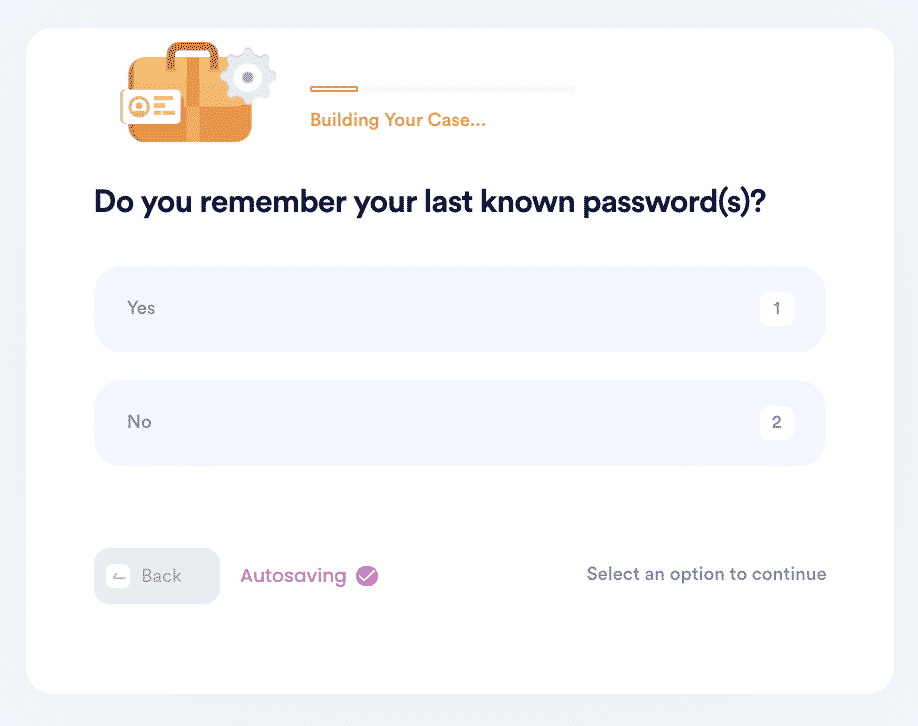 6. Enter your contact information and submit the task!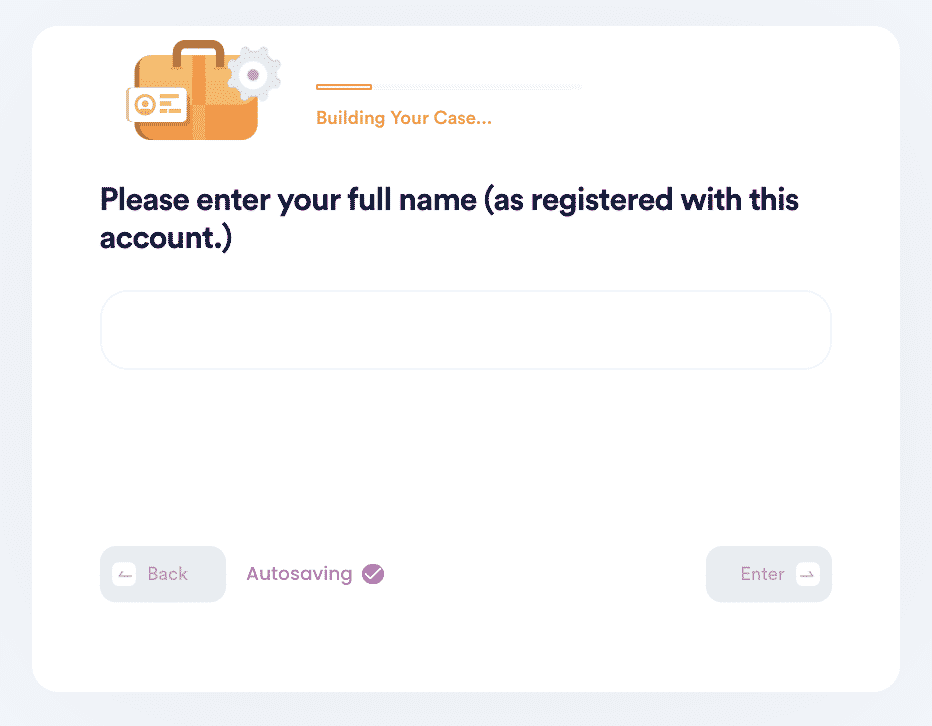 Start your Electrum password recovery process with DoNotPay by signing up .
Benefits of Recovering Your Lost Electrum Password with DoNotPay
DoNotPay appeals to many users for its convenience and ease of operation. Are you trying to reset your Electrum password? Here is why you should do it with the help of DoNotPay.
Fast process: DoNotPay doesn't have long hours of waiting for the process to go through
Easy: Just as Electrum's interface displays ease of use, so does DoNotPay in helping you recover your lost Electrum password
Success guaranteed: As previously noted, recovering your Electrum password is not easy. Fortunately, DoNotPay uses all available resources to make a strong case on your behalf, increasing your chances of a successful password recovery process.
DoNotPay Can Help You with Almost Any Service Provider
Besides helping you recover your Electrum, Apple ID, Discord, or Steam passwords, DoNotPay can also help you recover:
What Else Can DoNotPay Do?
Other services you can expect from DoNotPay include:
from the Electrum forgot password recovery product today.