How to Recover Your Account if You Forgot Your Easy File Locker Password
Easy File Locker is a program that lets you password-protect files and folders, but it can be a disaster if you forget your password. Forgetting your Easy File Locker password can block you from getting the information you need to work.
It also presents privacy concerns as your files contain private data. Forgetting your password can make that data vulnerable to hackers.
Forgetting a password can get you locked out of your email and social media accounts. Luckily, DoNotPay can help you recover any password. Even recovery of hacked and banned accounts is no trouble for DoNotPay.
How to Reset Your Easy File Locker Password by Yourself
If you forgot your password on Easy File, you can do the following to reset it:
To reset your , you need to get rid of your old data stored in the file "user.dat."
To do this, get a C prompt on Windows and go to C:>Users>Public>Public Documents>EFL
You will see the "user.dat" file in EFL. Right-click on it and select delete.
Once you delete the file, you need to empty the Recycle Bin as well. On some devices, the "Public Documents" directory will be called "Documents."
Download Easy File Locker again and double-click on the installer file to reinstall it.
Do not uninstall your existing version of Easy File Locker. Instead, install it again by following the on-screen instructions.
The reinstallation will overwrite the previous version and create a new "user.dat" in your EFL directory.
Once you've finished installing the program, double-click again on the Easy File Locker icon on your desktop.
You will get a list of all your protected files and folders and not need to enter your lost password.
To get access to your protected data, click on "system" and choose "stop protection."
Now you need to set a new password to protect your files again. To do this, click on "system" and select "set password."
Enter your new password twice and click "ok" to confirm the password.
Click " System " and select " Start Protection to protect your files again with the new password; click "system" and select "start protection. " When you start the protection, all files and folders listed in Easy File Locker are hidden for all users, including Administrators.
There are problems with these steps. First, you may not know how to get a C prompt in Windows, and even if you do, you may not know how to maneuver through your directories without your mouse.
Manually scanning directories and deleting files is not only complex, but if you delete the wrong one, you may end up with more trouble than when you started. Reinstalling software can also be frustrating if you don't know what you're doing.
Doing this 13-step process is confusing and time-consuming. There has to be a better way.
Reset Your Easy File Locker Password With the Help of DoNotPay
DoNotPay is a much easier solution to recovering your password. You don't have to worry about where to click or get a C prompt; all you need to do is give DoNotPay some information, and you'll have your password in no time.
DoNotPay lets you recover your password in 6 simple steps:
1. Go to the Recover Passwords product on DoNotPay and select the type of account you are trying to recover, such as email, streaming service, social media, gaming, eCommerce, and more.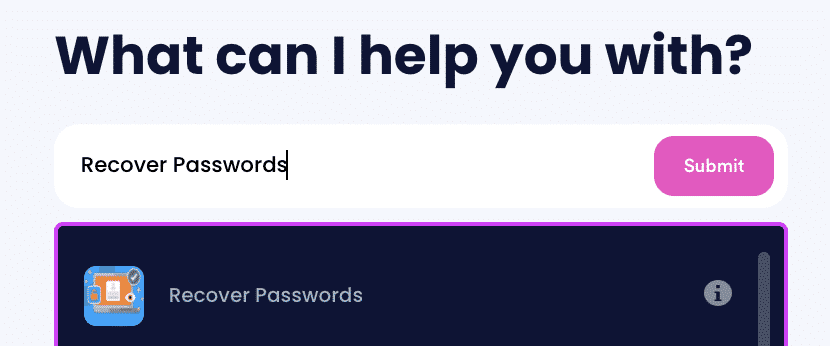 2. Tell us more about your account, including usernames and associated emails and phone numbers.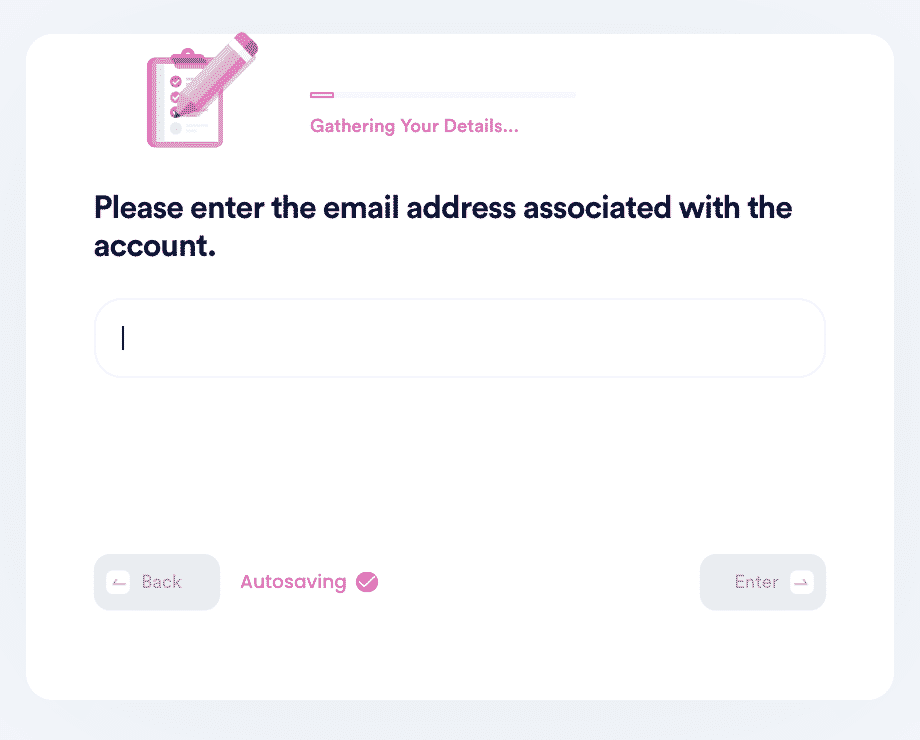 3. Help us verify your account ownership by entering the date you first created the account, when you last logged in, and any payment methods saved under the account.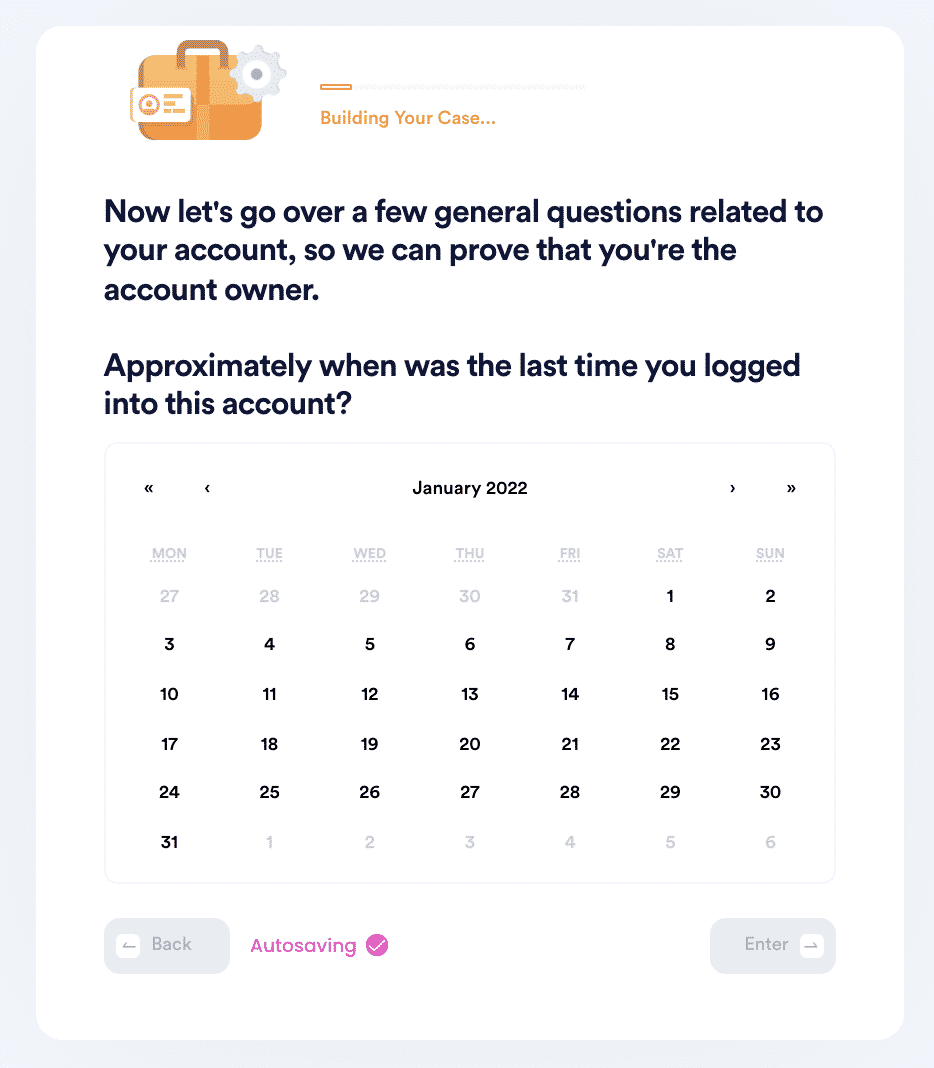 4. Upload photographic evidence if you have any that can help prove your account ownership.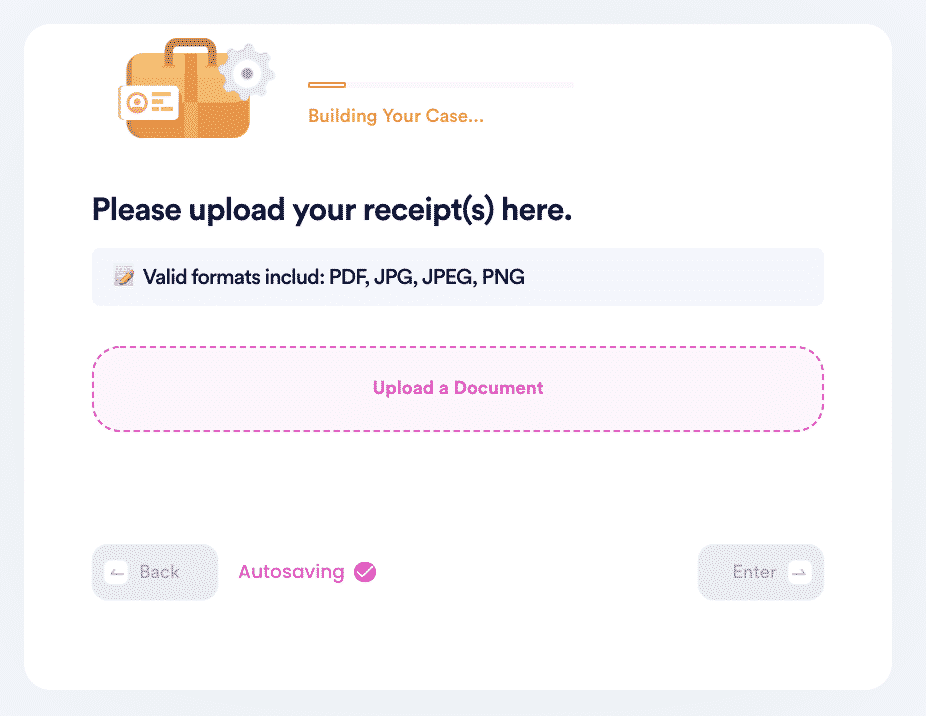 5. Enter any last known or previously used passwords to help verify your identity.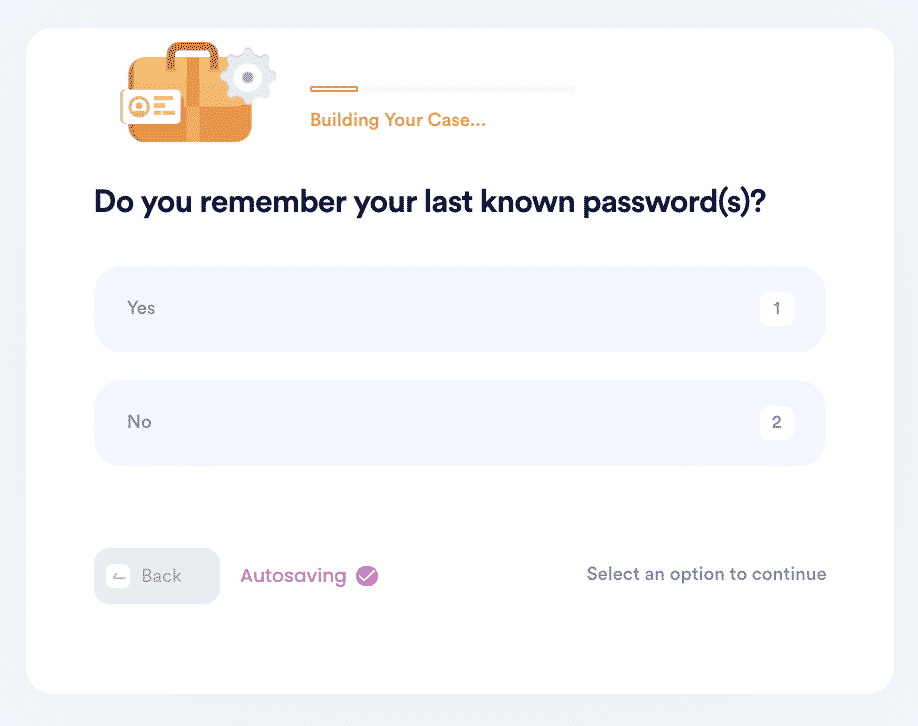 6. Enter your contact information and submit the task!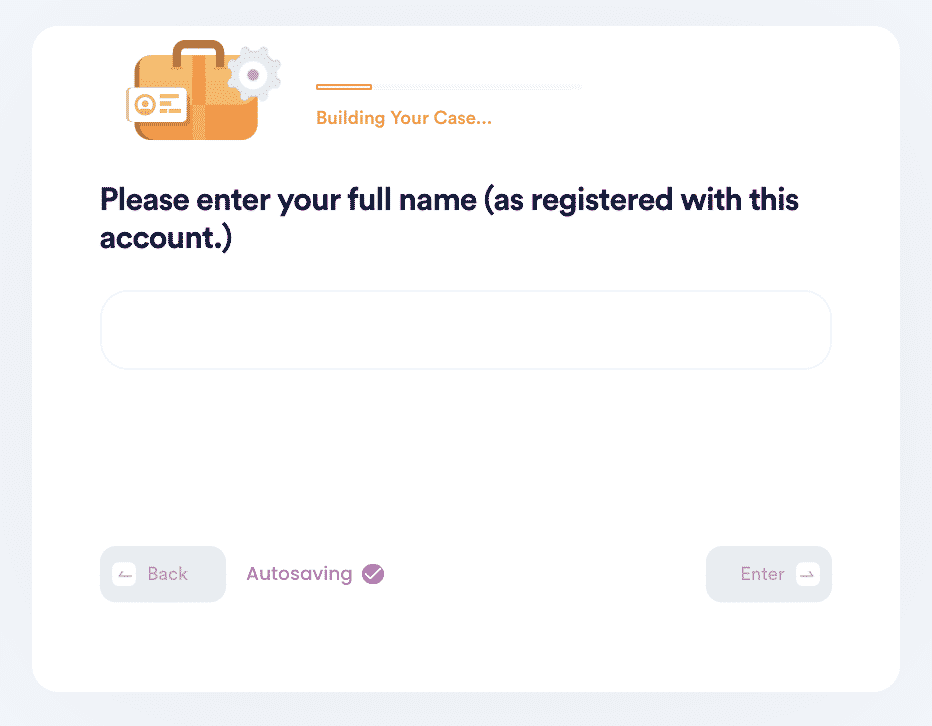 Here are other accounts that DoNotPay can help you recover if you forgot your password:
Why Use DoNotPay to Recover Your Forgotten Easy File Locker Password?
DoNotPay takes all the pain out of resetting your forgotten password and does the work for you so you don't have to wait for any emails. It is:
Fast: DoNotPay will reset your password quickly without maneuvering through your directories.
Easy: DoNotPay will deal with the support team and help recover your password, so you don't have to.
Successful: We've helped thousands of people recover their passwords, and we can do the same for you.
Is Easy File Locker Being Difficult? DoNotPay Can Help You Sue Them
If Easy File Locker's support team ignores your ticket, you may have to get their attention somehow. Again, DoNotPay can help you draft a formal letter of complaint or sue them in Small Claims Court.
You made the account in good faith and have information on there that you can't get access to. DoNotPay can make them pay attention to your support ticket or get you compensated for your lost data.
DoNotPay Works Across All Companies With the Click of a Button
DoNotPay can't just help you with recovering your password; they can help with various other problems such as
DoNotPay can get you information on how to get a building permit anywhere in the United States.
DoNotPay can remove your information from Google, Facebook, the Whitepages, or Equifax.
It can claim your recall in California as easily as Washington State.
DoNotPay can help you find a senior living facility in New York, California, or whatever state you're in.
DoNotPay can help get you birth certificates in Washington or California.
What Else Can DoNotPay Do?
DoNotPay can help you:
Write standard legal documents

Fight to reduce your property taxes
Why struggle to reset your password? Use DoNotPay today!