Dubai Airport Lounge - Emirates Economy Your Complete Guide
Airport lounges offer an exciting and comfortable place where people can relax as they wait for their next flight or someone who's on board. They also provide an exclusive area where you can catch up with work.
 proves to be tedious. From paying high expenses to access these lounges to the possibility of missing access during peak periods, it's imperative to seek a reliable and straightforward service that will help you get lounge access quickly. 
DoNotPay offers a tailored process to help you access the airport lounge of your choice within the shortest time possible. All you need to do is follow through the easy set of questions below and we'll figure out which lounge you can access.
What are the Benefits of Airport Lounge Access?
Various types of travelers can enjoy the benefits of airport lounge access in Dubai. They include:
Luxury traveler
Individual traveler
Family members
Business traveler
There are over ten lounges you can access. Some of the benefits to enjoy from these luxurious lounges are:
Relaxation, especially during flight delays
Shower stalls
Unlimited high-speed Wi-Fi and electronic charging ports
Smoking areas
Flight information screens
Spacious luggage areas
Comfortable resting couches
Family area
Comfortable working desks to fulfill your productivity needs
Apart from being a place where you can relax, airport lounges serve as a place to get your food and drinks. Travelers enjoy complimentary hot and cold beverages, both alcoholic and nonalcoholic, along with a buffet of selected foods. Items in these lounges usually reflect continental cuisines and local specialties.
Travelers should note that lounges only offer simple snacks and light meals that keep you off from the main airport terminal. Therefore, if you're seeking a place with a full meal within the airport, cafes, and restaurants within the central area would be the best place to go.
How to Access Dubai Airport Lounge Emirates Economy by Yourself
To access Dubai Airport Lounge Emirates Economy, you must be a regular Emirates or Qantas airlines traveler. You must also meet all the eligibility requirements for Emirates Skyward membership. These memberships vary from blue, silver, gold, platinum, all with different needs and payment methods.
You can choose from the following Emirates access credit cards:
Emirates NBD Skyward Infinite Credit Card
Emirates NBD Dnata World Credit Card
Emirates NBD Skywards Signature Credit Card
Emirates NBD Mastercard Titanium Credit Card
Regardless of the above payment options, there's no straightforward way passengers can access Dubai Airport Emirates lounges. With over 11 lounges to choose from, narrowing it down to one that fits your expectations can be tedious. That's why DoNotPay guarantees a quick and easy process to book your favorite airport lounge as fast as possible.
What Should I Do If I Cannot Access Dubai Airport Lounge Emirates by Myself?
Since there are limited ways to access an economy class lounge in Dubai airport, you'd probably have to access your preferred lounge in person. As a first-time traveler, this can prove to be a challenging process owing to the extensive area of Dubai Airport and the number of locations that you probably have to visit.
Besides, owing to the high level of traffic that Dubai Airport receives every day, there are possibilities of missing access to one of their economy class lounges. Finally, no one would want to pay upfront for any lounge service without a clear understanding of the services about to receive.
All these calls for a secure and guaranteed service that will enable you to access your preferred lounge, and that's what DoNotPay has to offer.
How DoNotPay will Help You Access Dubai Airport Lounge Emirates Economy
There's no total guarantee whether you'll find lounge access that meets your expectations by physically checking into Dubai airport lounges. If you have to book your access online, you'd probably have to deal with the hustle of accessing the right website and the possibility of trying to reset your password now and then.
DoNotPay offers a simple and easy method to book access to one of the Dubai Airport Lounge Emirates economies. Regardless of the payment method you prefer, our service guarantees a seamless way to book, even at short notice. You can also compare several lounges and pick one that fits your expectations.
Other ways that DoNotPay can help you access your favorite airport lounge include:
Global coverage of other international airport lounges
First-hand access to special rates offered by airport lounges
Simple and easy online booking from multiple platforms
How to Get Lounge Access using DoNotPay:
If you want to get lounge access but don't know where to start, DoNotPay has you covered in 3 easy steps:
1. Tell us which airport you're flying out of or into.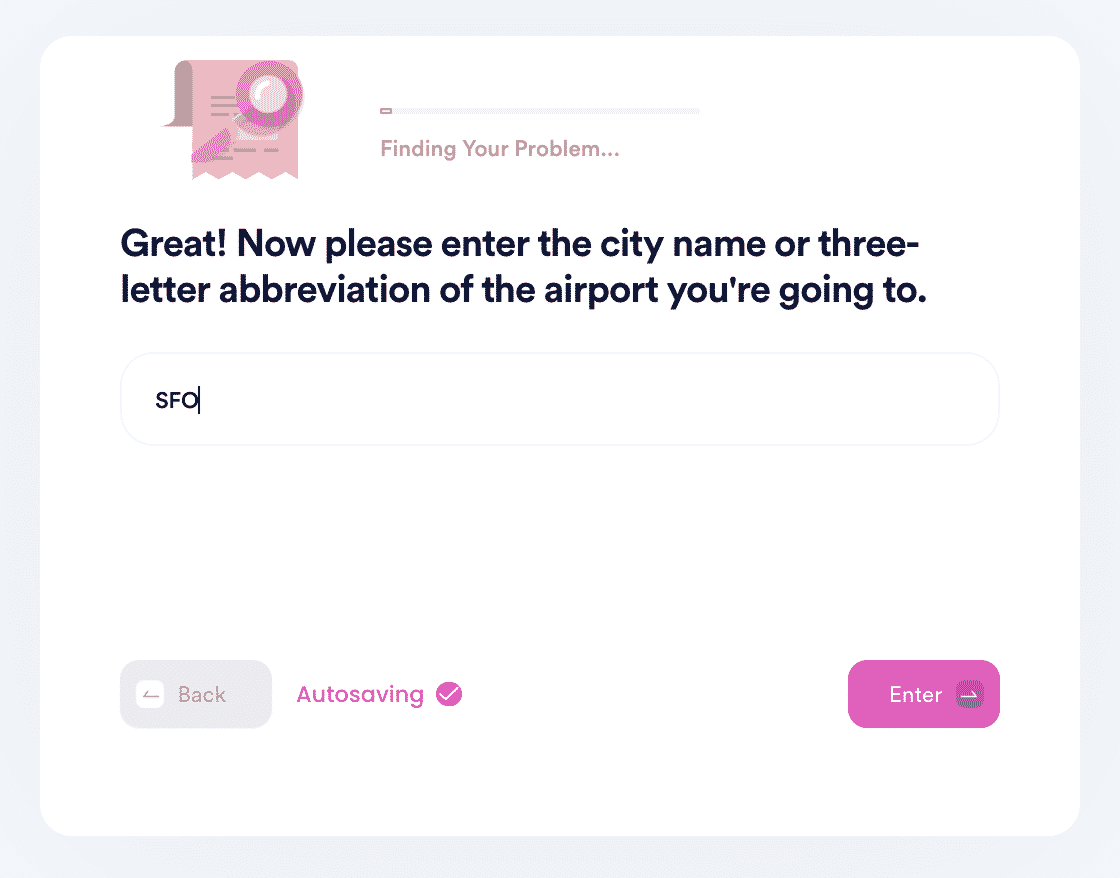 2. Select whether you have any of the special travel rewards or airline credit cards, or are flying in a premium fare class.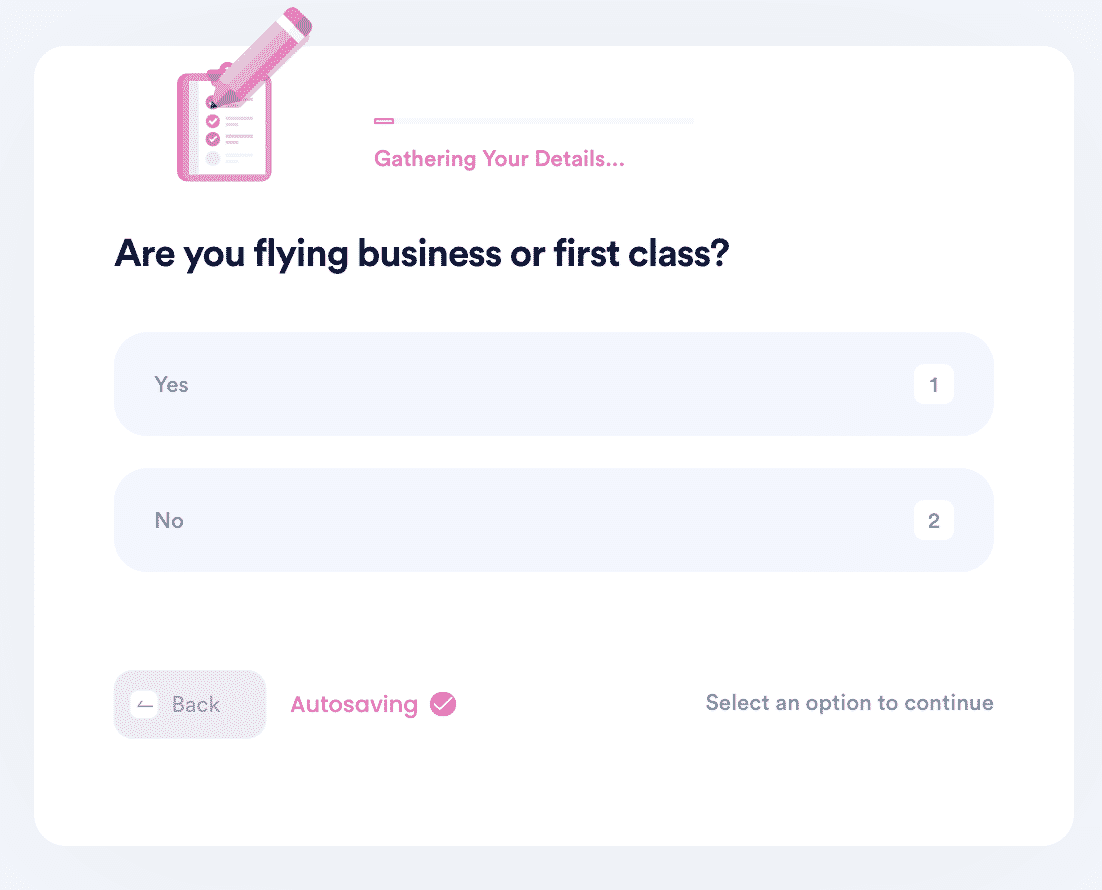 3. Enter which airline you're flying with.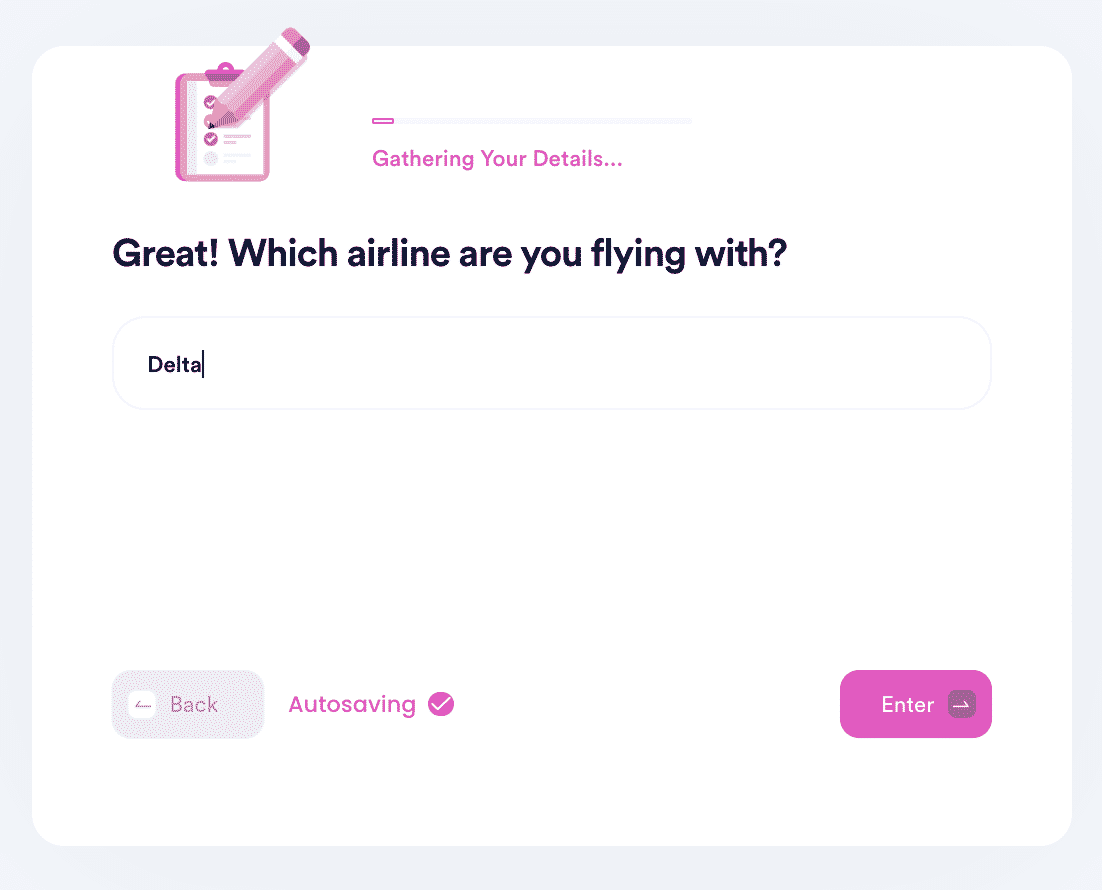 DoNotPay is Your Perfect Solution for Travel
Planning to travel is enough hustle that you have to go through. DoNotPay can help make that experience as seamless and stress-free as possible. Here are just a few additional services we offer:
DoNotPay is here to help you relax and enjoy yourself while you travel. Contact us or check out our  today, and let's make your journey stress-free!