The Ultimate Guide to Your Delta Reserve Credit Card Lounge Access
Gone are the days where airport lounges were reserved only for frequent flyers or first-class ticket holders. No longer do you have to pay a ridiculous amount just for a chance to access the private lounges to relax before your flight. DoNotPay can help you understand how to get  access easily. 
What Lounges Can You Get Into and What are the Benefits?
With a , you have a couple of different lounge options, depending on your flight and your airport.
Delta Sky Club and The Centurion® Lounge
Delta Sky Club lounges are located in over 50 airports. Your Delta Reserve credit card entitles you to free access. Club benefits vary based on the location.
Additionally, a Delta Reserve credit card is issued by American Express, which means you have the ability to utilize a Centurion® Lounge, if you meet flight criteria. There are a variety of benefits to using one of the 40+ lounges which also vary by location.
In fact, here are the benefits you might experience at each lounge:
| | |
| --- | --- |
| Delta Sky Club | The Centurion® Lounge |
| Travel/flight assistance | Travel/flight assistance |
| Fresh, healthy food options served all day | Fresh, seasonally-inspired food |
| Complimentary cocktails | Signature cocktails, curated wines and premium spirits |
| Free high speed WiFi | High speed WiFi |
| Satellite television | Semi-private work areas |
| Showers | Family room |
| A limited number of complimentary guest passes | Luggage lockers |
| Ability to purchase additional guest passes | Spa services |
Who Can Use Airport Lounges?
Typically, airport lounges are reserved for paid members, or those who have a specific credit card that grants them access to specific lounges. Members or card holders can sometimes buy additional guest passes for individuals that also meet the flight criteria for entrance.
Most lounges require that members be 18 years of age or older, or be accompanied by a responsible adult if there is access to a self-service bar and they are not yet 21 years of age.
How to Get Lounge Access On Your Own 
To get into an airport lounge, you will need several key pieces of information. You will need to know if the airport you are flying from or into has a Delta Sky Club or  Centurion® Lounge, if it is even open and operating, and if you are eligible based on your flight itinerary. It depends on what airline you are flying, and some lounges only allow access within certain time frames before your outbound flight.
You may need to call the airport(s) or lounges ahead of time and give them all of your information.
Upon arrival, you will need to do the following:
The Delta Reserve Card member must present a valid Delta Reserve credit card
The member must present a same-day Delta or Delta-partner boarding pass
Present government-issued ID with name that matches the Delta Reserve credit card
If you are trying to access a Centurion® Lounge, it must be in the United States, Hong Kong or London.
Stand-by tickets or non-revenue standby passengers must have received a boarding pass with a confirmed seat or zone assignment to receive access to The Centurion® Lounge.
Additional lounge passes for guests and other fees may need to be paid for by the Delta Reserve Card only.
How to Get Lounge Access with DoNotPay
Finding out what airport lounge options you have and if you even qualify can be time-consuming, especially if you end up waiting on the phone for long periods of time or playing phone tag. Instead of wasting your time, let DoNotPay figure out your lounge options quickly and easily.
How to get lounge access using DoNotPay:
If you want to get lounge access but don't know where to start, DoNotPay has you covered in 3 easy steps:
1. Tell us which airport you're flying out of or into.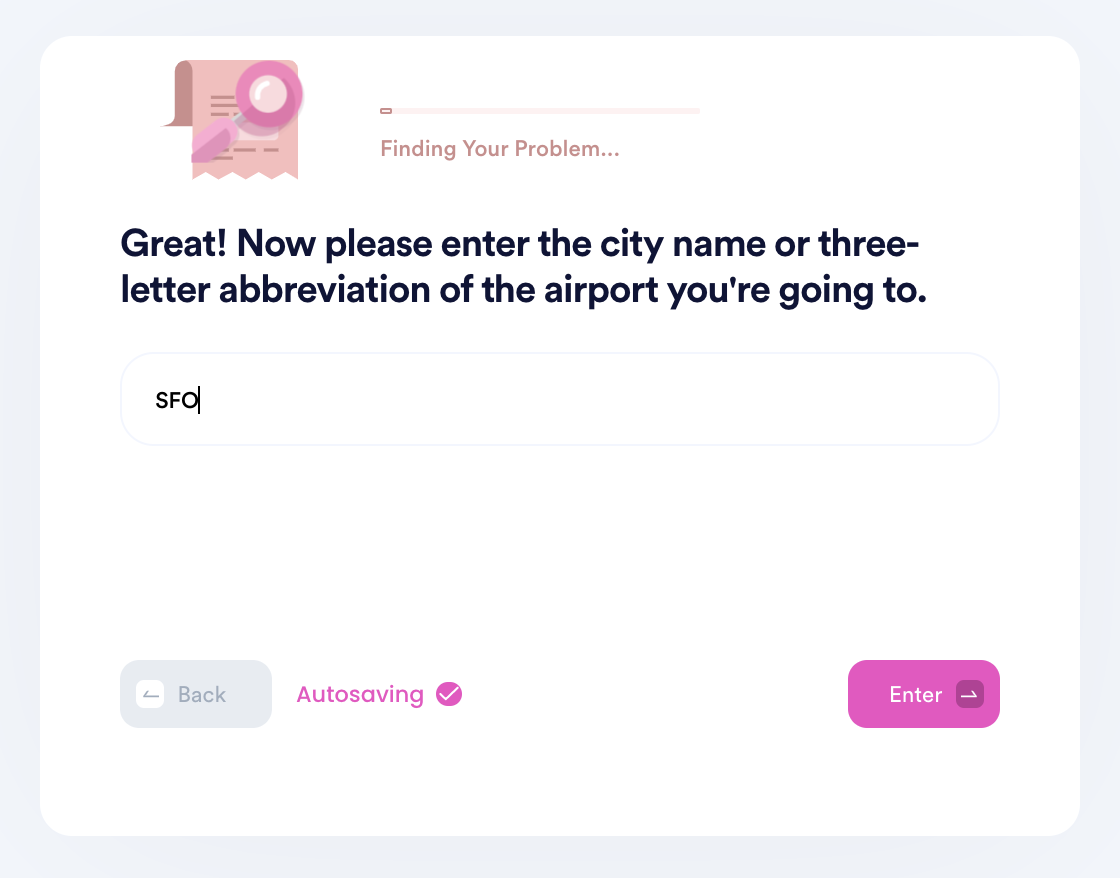 2. Select whether you have any of the special travel reward or airline credit cards, or are flying in a premium fare class.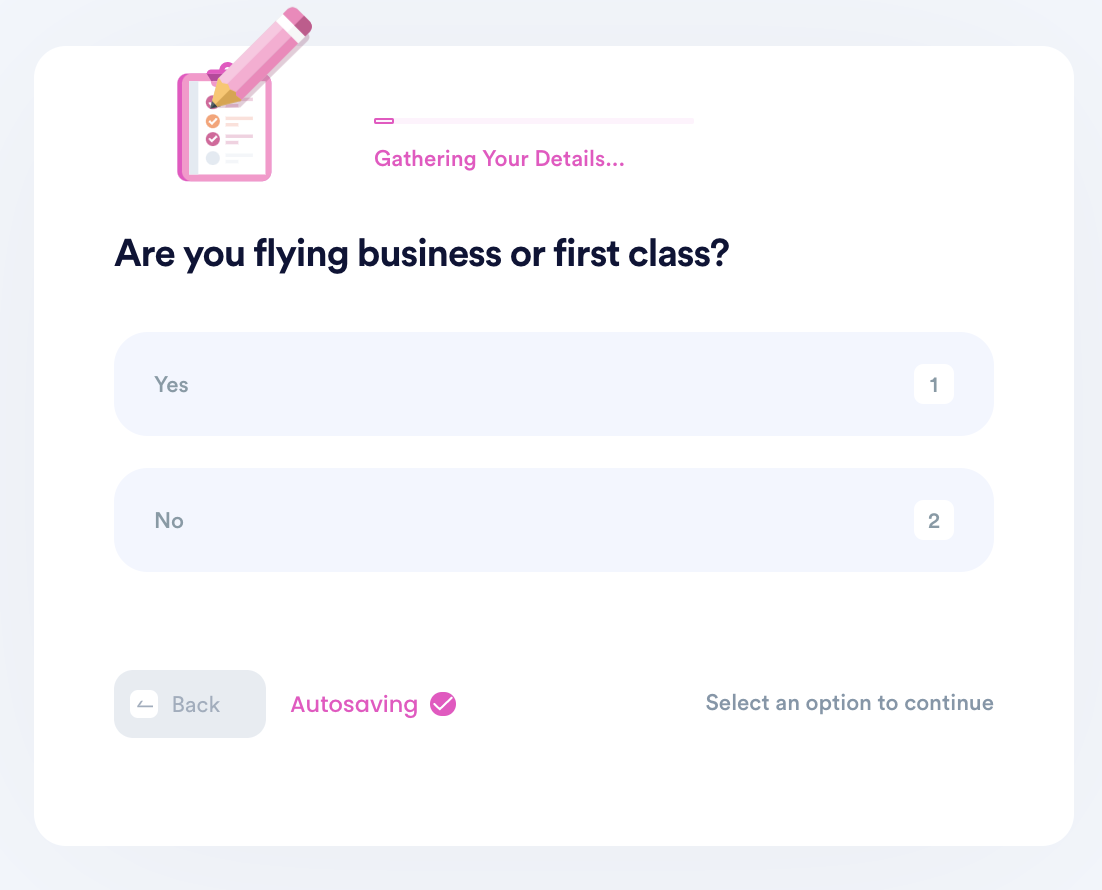 3. Enter which airline you're flying with.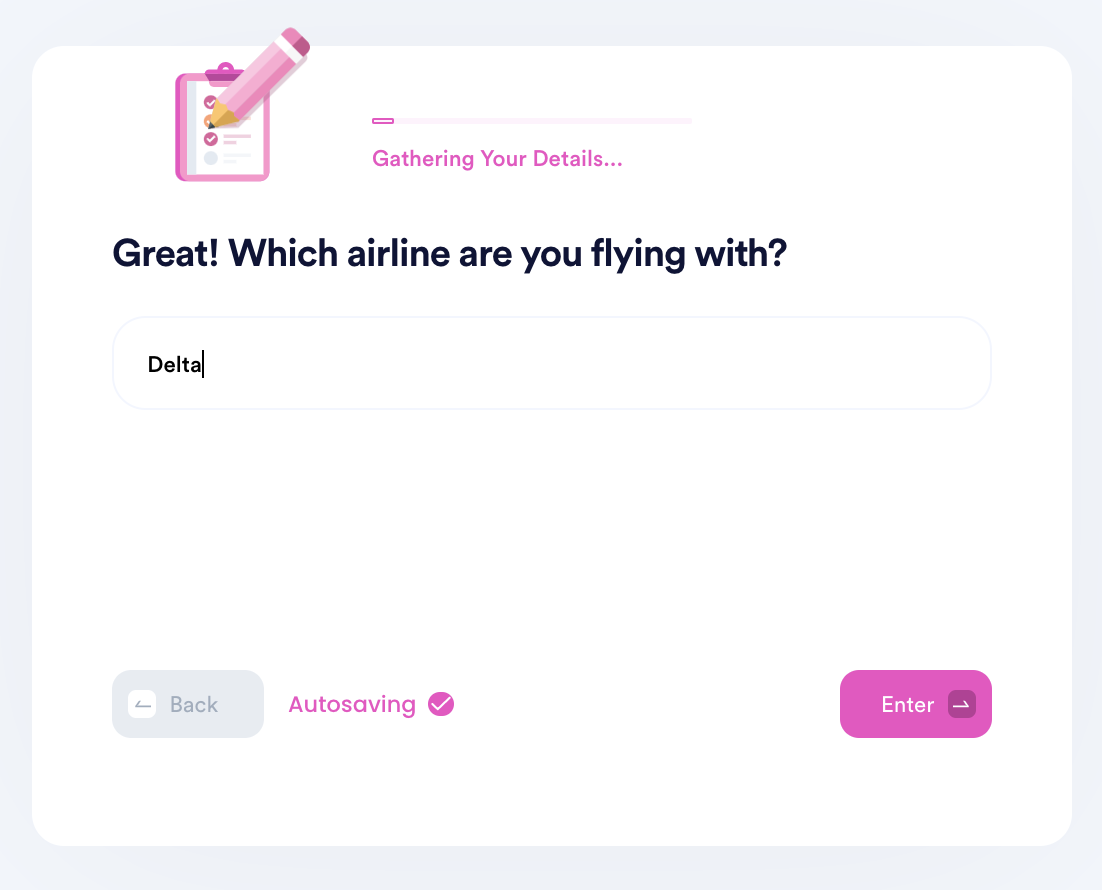 Why Should You Use DoNotPay to Figure Out Your Airport Lounge Options?
DoNotPay is a great solution for finding out what options you have for getting access to airport lounges. Here are a few reasons why:
Because we are fast, easy and successful.
You only have to provide us with a few pieces of information, and we'll do all the research digitally for you.
You don't have to track down airline numbers, get the runaround from customer service representatives, or wait for return calls.
You can go about living your life while we get the information you need to make your travel experience more pleasant.  
DoNotPay Can Help With Other Airport Lounge Questions
DoNotPay can help with so much more than just .
If you have questions about a Chase Sapphire Reserve airport lounge, Capital One airport lounges, Mastercard airport lounges, or United Credit Card lounge access, we are here to help. If you have questions about other airline lounge options, such as American Airlines lounges, DoNotPay can help you get the answers you need.
What Else Can DoNotPay Do For You?
Helping you with airport lounges is just one of the many things DoNotPay can help you do. If you have other travel related questions, DoNotPay has the experience to help. 
No matter your needs, DoNotPay is here to help.