Need to Log In to Chegg but Forgot Your Password? Here's How to Reset It!
When you're using an on-demand learning platform like Chegg, "forgot password" is not a realization you want to make when you need to get your coursework done. It creates a mad scramble where you're working against deadlines as you try desperately to log in. It's simple enough to enter your email address, but then you have to wait for the reset password email to arrive in your inbox, which can take up to half an hour—if it arrives at all. If not, you may have to submit again and wait, again.
It's stressful and time-consuming, which is not what you need as a busy student, especially when you consider that Chegg is not the only password you have to remember. You probably have dozens if not hundreds of apps and accounts, including Facebook, Instagram, Apple ID, Samsung, Gmail, Windows 10, Discord, and many others, and you have to remember passwords (or, more likely, forget and have to reset passwords) for all of them.
Fortunately, you don't have to tackle this on your own. DoNotPay can help you reset passwords for any account, from and Steam to your own WiFi. Learn more about what to do when you forget your password.
How to Reset Your Chegg Forgotten Password On Your Own
As with many companies, Chegg offers a password reset option on their website:
Go to the Chegg sign-in page
Click "forgot password"
Enter your email address, confirm you're not a robot, and click "reset password"
Wait for the password reset email and follow the instructions
This is all well and good, unless that email doesn't arrive—or unless you no longer have access to the email address you used to sign up for Chegg. In these cases, you may have to take additional steps, depending upon the circumstances:
Wait 30 minutes for the reset email to arrive
Check your spam folder to see if the email was directed there
Double-check that you didn't make a typo when entering your email address
Fill out the password reset form a second time
Make sure the password reset link hasn't expired
If you still can't get into your account, you will have to contact support:
Call Chegg at 855-477-0177
Text Chegg at 408-351-0942
Hopefully, you won't have to wait on hold before you can get the help you need to access your account. Meanwhile, you're wasting precious study time.
Instead of fussing about this when you forget your Chegg password, turn to DoNotPay. We can make it easy to reset your password and get back into your account to help you save time and ease your frustration and anxiety about completing your coursework on time.
How to Reset Your Chegg Password With the Help of DoNotPay
Getting locked out of your account is frustrating and time-consuming. DoNotPay can help you get back in quickly. In fact, DoNotPay lets you recover your password in 6 simple steps:
1. Go to the Recover Passwords product on DoNotPay and select the type of account you are trying to recover, such as email, streaming service, social media, gaming, eCommerce, and more.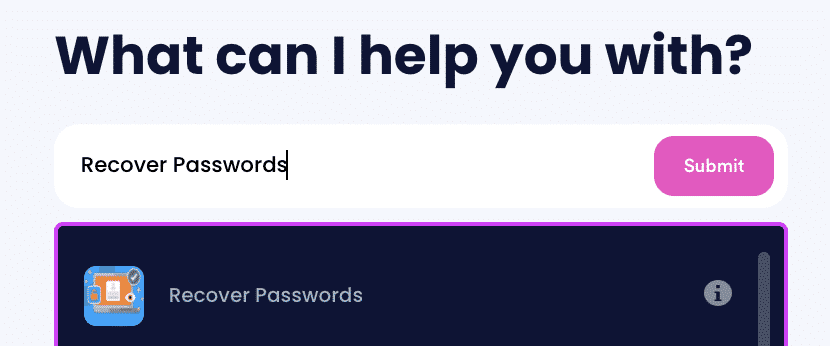 2. Tell us more about your account, including usernames and associated emails and phone numbers.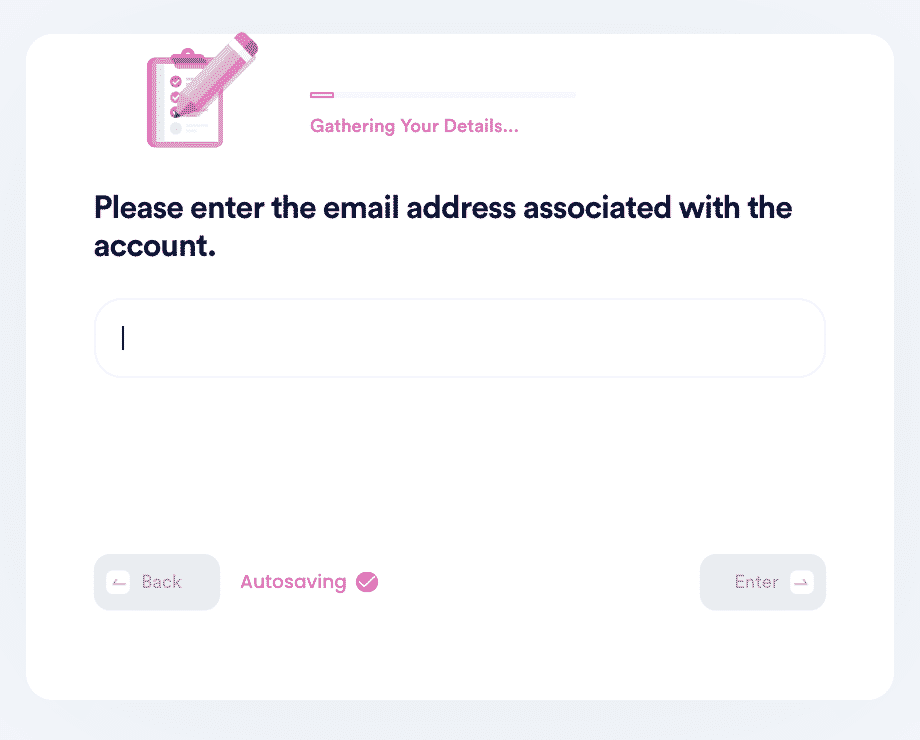 3. Help us verify your account ownership by entering the date you first created the account, when you last logged in, and any payment methods saved under the account.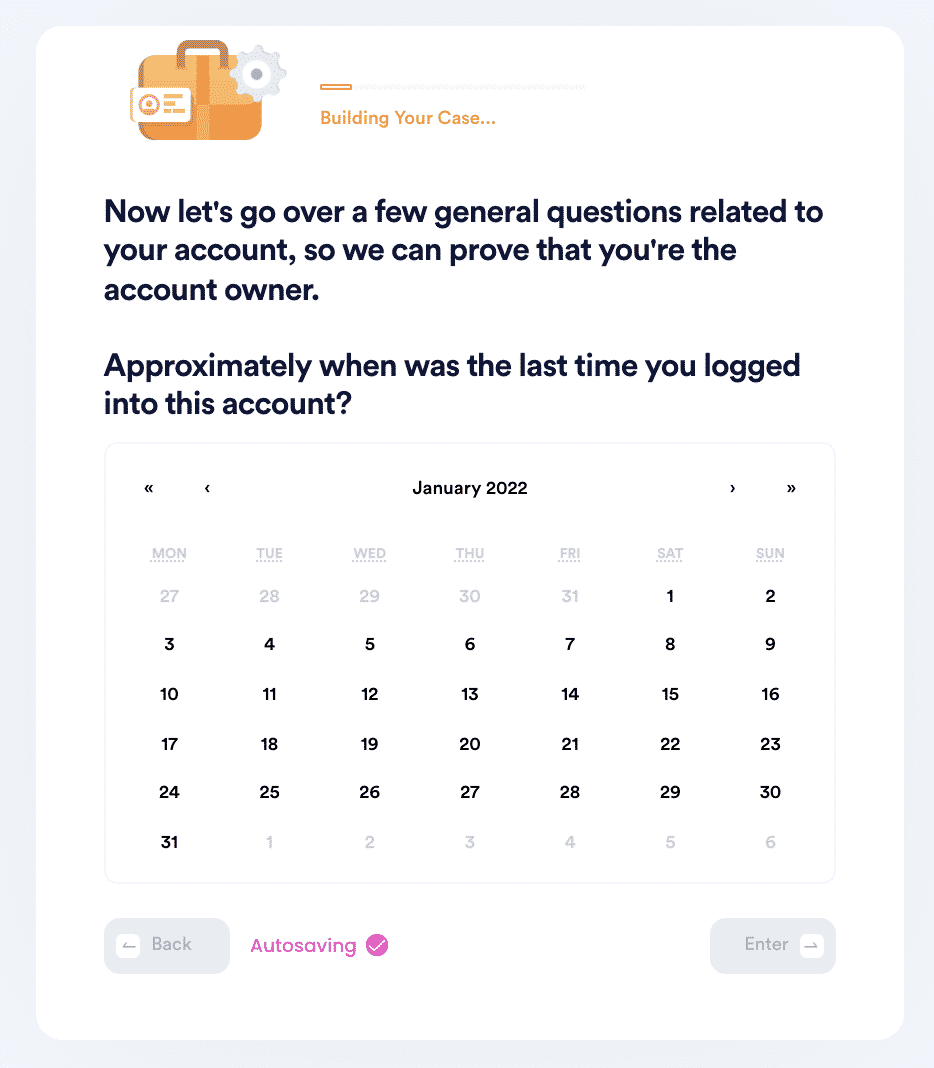 4. Upload photographic evidence if you have any that can help prove your account ownership.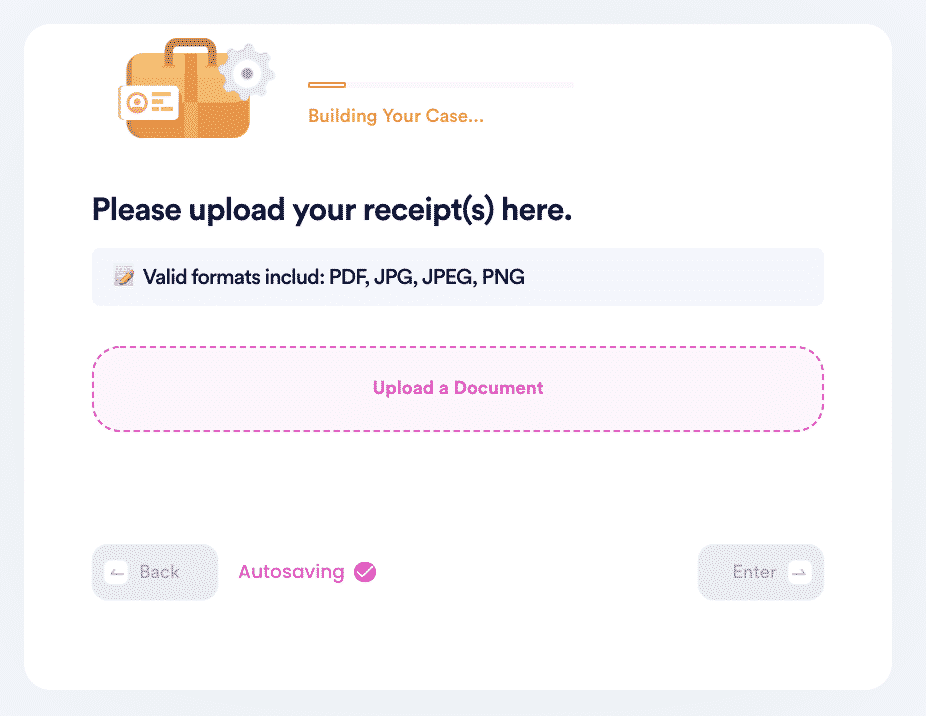 5. Enter any last known or previously used passwords to help verify your identity.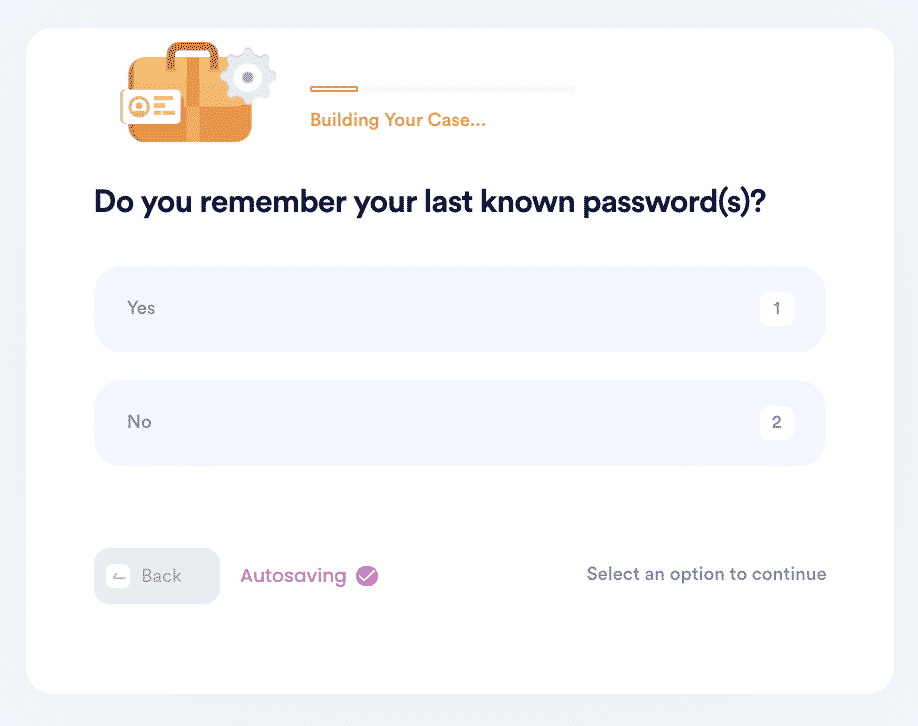 6. Enter your contact information and submit the task!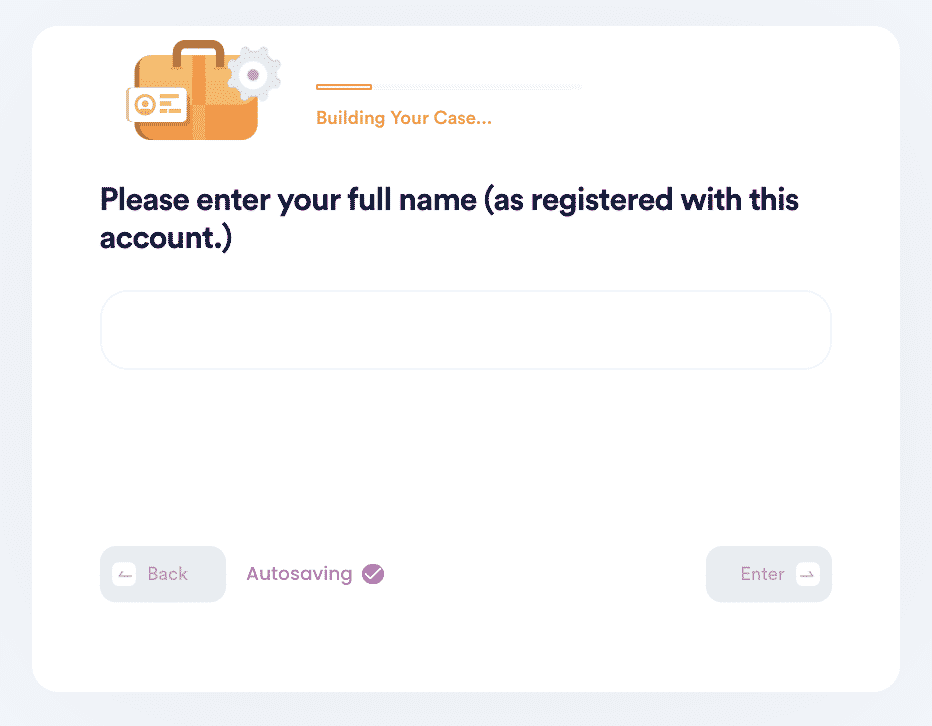 Why Use DoNotPay for Your Chegg Forgot Password Problem
Forgetting a password can be a bigger nightmare than you imagine. Sometimes, if you attempt a password too many times, you can get locked out of your account. Other times, your password reset email doesn't arrive, and you end up waiting on the phone for someone to give you the help you need.
DoNotPay takes the hassle and guesswork out of resetting your passwords, and it's not just for Chegg. Forgot password services from DoNotPay apply to any type of account. DoNotPay is:
| | |
| --- | --- |
| Fast | You don't have to spend hours trying to reset your password or wait weeks waiting to hear back |
| Easy | You don't have to struggle to try to remember the answer to your security question |
| Successful | You can rest assured knowing we'll make the best case for you to get access to your account |
DoNotPay Helps You Reset All Your Forgotten Passwords
and any other passwords with DoNotPay. Maybe your private information has been compromised and you need to change all your passwords quickly before someone else gains access to your accounts, or maybe you've just forgotten your access codes for some of your apps.
We save you time and stress, getting you back into your account quickly so you can get on with the things you need to do. Simply provide a few pieces of information, and we'll handle the rest. Our robot lawyers can even help you take legal action against a company if they're withholding access to your personal account and information.
What Else Can DoNotPay Do?
DoNotPay is here to help people with time-consuming, confusing, and stressful legal and financial challenges. You can use our services to simplify and streamline a variety of situations:
Discover what DoNotPay can do for you!