All's Well That Ends Wells—A Guide to Help You Cancel Wells Fargo Identity Theft Protection
Wells Fargo Identity Theft Protection is a service that provides daily monitoring of customer's personal information. It checks credit bureaus and informs users of any suspicious activity that might be related to identity theft.
The financial services company has been in hot water for not providing the services they promised. Wells Fargo lost a suit that alleges they haven't provided the identity theft protection to their customers.
How to Cancel Wells Fargo Identity Theft Protection
There are a few different ways to cancel Wells Fargo Identity Theft Protection:
Calling the company via phone

Writing a letter to the company

Using the company website
Canceling via Phone Call
You can cancel your agreement with Wells Fargo by calling 1-877-364-9343 and requesting a cancelation.
Canceling With a Letter
Wells Fargo also allows you to cancel this service via letter. You can do this by:
Writing down a cancelation request

Including your personal information

Sending it to PO Box 1509 Allen, TX 75013
Cancel Using the Company Website
If you want to cancel through the website, visit their cancelation page. You must have an online account to be able to cancel this way.
Here's an overview of the ways you can cancel your Wells Fargo Identity Theft Protection service.
| | |
| --- | --- |
| Can I Cancel With | Yes/No |
| Phone | Yes |
| Email | No |
| Letter | Yes |
| Website | Yes |
| DoNotPay | Yes |
| In-person | No |
Is Wells Fargo Not Providing the Service They've Promised? Use DoNotPay to Take Action

If Wells Fargo isn't providing you with the service you paid for, you should take action. Suing large companies is a lot easier with DoNotPay's help. It can help you sue them in small claims court and get you compensation for the lack of service provided. Fight back against bureaucracy with the world's first robot lawyer app. Download the app and use its resources to file a small claims suit against Wells Fargo.
How to Cancel Wells Fargo Identity Theft Protection With DoNotPay
There's no easier way to cancel any service than with DoNotPay's app. You can take care of unwanted subscriptions and memberships within minutes by using DoNotPay. It's a simple and straightforward process. To get rid of the service, you have to:
Open the app in your

Log in to your account

Choose the

Find Hidden Money

option

Type in "Wells Fargo Identity Theft Protection"
DoNotPay will then cancel your subscription. You will be notified once the cancelation is finalized.
Find Alternatives to Wells Fargo Identity Theft Protection
With Wells Fargo not honoring their end of the deal, you are left with no protection from identity thieves. The good news is that other identity theft protection services out there can keep your credit and bank accounts safe. Consider some of the alternatives and what they bring to the table.
Company

Pricing

Benefits

LifeLOCK Standard—

$9,99 per month

LifeLock Select⁠—$9,99 per month (for the first year)

LifeLock

Advantage—$17,99 per month

LifeLock

Ultimate Plus—$25,99 per month

Security for up to 10 devices

Alerts on crimes committed in your name

Annual three-bureau credit reports and credit scores

IdentityWorks Plus

—$9,99 per month

IdentityWorks Premium—$19,99 per month

Daily score tracking

Real-time alerts on attempted credit inquiries
Use DoNotPay to Monitor Your Unused Subscriptions and Memberships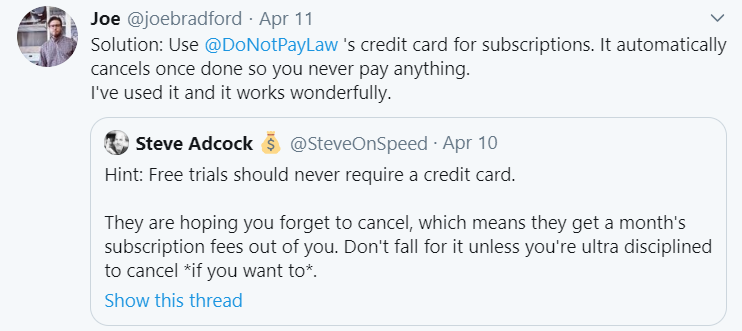 It's a little-known fact that Americans spend hundreds of dollars every year on unused subscriptions. When you subscribe to a service and forget about it, the company that's billing you doesn't forget. Instead of stressing about which subscriptions you're still paying for, let DoNotPay take care of it.
Our app can track every active subscription you have and let you cancel them at a moment's notice. To use this feature, all you have to do is connect your email or bank account to DoNotPay. You can then use the app and decide which subscriptions you want to cancel.
Let DoNotPay Be Your Little Helper When It Comes to Small Tasks and Challenges

Canceling unused services isn't too much of a chore, but it's something you shouldn't waste time doing. This is why you should let DoNotPay do it for you. Our app dabbles in a bunch of different fields and helps users take care of small tasks. Let's say you want to dispute a parking ticket in your city. DoNotPay has your back. If you need to request an eBay refund but don't have the time, DoNotPay will make the task easier.
Open the app in your and see what it can do for you.
Our robot lawyer app can assist you with a lot of day-to-day tasks:
Disputing traffic tickets

Fighting speeding tickets