How to cancel Safecart services quickly and efficiently
Safecart is a pre-eminent digital shopping site, which provides a comfortable and reliable way of online shopping for customers. More than five million people are using Safecart service.
Cancel Safecart with the DoNotPay app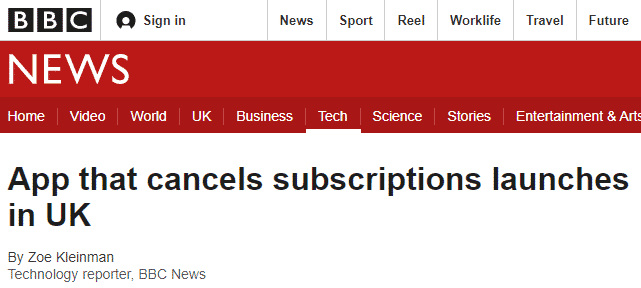 The easiest way to cancel the Safecart subscription is using the DoNotPay app. It will take you next to no effort and less than two minutes, and you will be free of any unwanted subscription. Here's all you need to do:
Open the DoNotPay in a

Select the "Find Hidden Money" option

Enter "Safecart" as the name of the service you want to cancel

Tap "Cancel subscription"
Once your subscription has been discontinued, DoNotPay will send you a confirmation.
Other ways to cancel Safecart subscription

Aside from the DoNotPay app, there are three ways to cancel your Safecart subscription. You can:
call a live agent by phone

request a cancelation by email

cancel online
Cancel Safecart by a phone call
In order to cancel your subscription by a phone call, you will need to gather certain information about your account. The required information includes the following:
Your full name

E-mail address on the account

The phone number on the account

Order number

First 6 digits of the card on file

Last 4 digits of the card

Date of the last charge

Address 1

Address 2

City

State/province/region

Country (if outside the USA)

Zip
After you have gathered the required information, follow these steps in order to cancel your service successfully:
Call 855-231-8424.

When proposed, choose option 1.

Inform the agent that you want to cancel.

When the representative asks you for your account info, give them all the data you've gathered earlier.

Ask the representative directly about any additional charges.

Ask for the refund.

Ask for the proof of your transaction. It could be an email or confirmation number.

Keep the proof about cancelation safe and secure.
Canceling via email
To cancel your Safecart service by email, you will need the same information as for the phone call. Once you got together all the info needed, proceed with the following:
Compose a new email requesting the cancelation of your account and a refund

Include your account info within the email

Ask for the proof of your transaction, in the form of an email or a confirmation number

Send the email to customersupport@safecart.com

Keep your cancelation proof in your records
Cancelation via website
Safecart also allowed cancelation of their subscriptions on their site:
Pick the "Inquiry About a Refund" option

Click "Continue"

Enter the required info and the details required in the inquiry

Click "Submit"
These methods seem quite complicated and tedious due to the number of steps you have to take and the high probability of an error. By using the DoNotPay app, you can cancel your subscription quickly and easily.
| | |
| --- | --- |
| Can you cancel with | Yes / No |
| DoNotPay | Yes |
| Email | Yes |
| Phone | Yes |
| Letter | No |
| In-person | No |
| Company website | Yes |
Potential problems when canceling Safecart
The majority of people using PayPal are not aware that canceling the Safecart subscription discontinues the membership only. Safecart can and will continue to charge you for service unless you cancel the billing agreement too. In order to do that, follow these instructions:
Log into your account and click "Profile"

Under the "Financial Information" section, find "My Preapproved Payments"

If you can't find "Financial Information", go to "My Money", and you will find your preapproved payments

You will find all the traders you made an agreement with. Select the Safecart and click "Cancel"

To confirm your request, click "Cancel Profile"
Does Safecart auto-renew free trials?
Some of the Safecart users complained that, after the free trial period expired, the service charged them a subscription fee without them authorizing anything. The solution is the same as with subscription cancelation—you have to cancel the billing agreement, as described in the previous paragraph.
Merits of DoNotPay Virtual Credit Card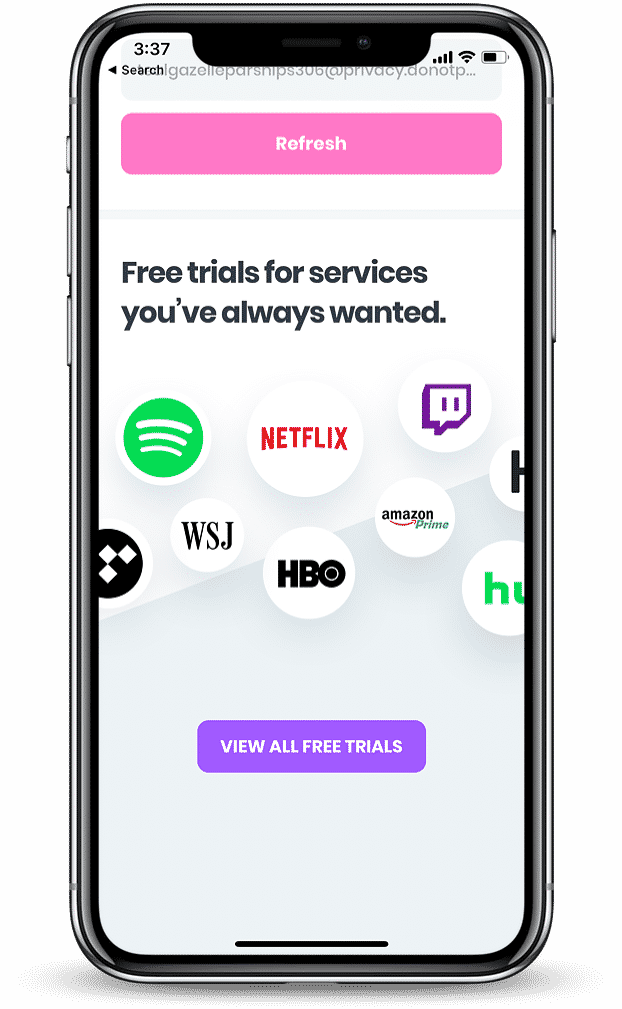 If you want to avoid the aforementioned situation with free trial renewal, we highly recommend using the DoNotPay virtual credit card. One of the advantages of this card is preventing service subscription from charging you after the free trials expire. The virtual credit card creates an account number that's entirely unrelated to your actual bank account, so you can sign up for any number of free trials without fear that companies will be able to sneak your money away from your pocket.
How Do Safecart Charges Look On The Statement
| | | |
| --- | --- | --- |
| SAFECART SQPMT.COM | Refund from SafeCart | Electronic Withdrawal Safecart |
| SAFECART EVERIFY 855-432-0727 NE | SAFECART.COM | SAFECART SQPMT.COM 855-432-0727 NE |
| PAYPAL *SAFECART | Payment to SafeCart | Purchase from SafeCart |
| PAYPAL *SAFECART 8554320727 BC | | |
The Best Safecart Alternatives
Company
Pricing

Benefits

Stripe

2.9% + 30¢ per successful charge

Customer interfaces

Payment options

Mobile support

Zoho Checkout

From 9$ per month

Simple use

Customization options

International transfer
DoNotPay's Legal Help with Difficult Companies
Not only will DoNotPay help you receive the refund, but it can also offer you help to prepare for small claims court cases. Our legal achievements are even recognized by the American Bar Association and DoNotPay has been awarded for legal access.
Why Should You Choose DoNotPay?
An average American spends a whopping $247 monthly on subscription services. The significant amount of that money goes to services they don't even use. That's a lot of money wasted unnecessarily.
DoNotPay monitors the subscriptions and informs users about expired trials, active subscriptions, and similar info. If you connect DoNotPay with your bank or email account, it will do all that bothersome subscription jobs for you. Our app will give you a clear insight into which subscriptions you use and which you don't, and it only requires a single tap of approval to cancel any money-wasters on your membership payroll.
Other Services of DoNotPay
DoNotPay is a completely free app for , and it offers a whole array of useful services. With the help of DNP app you can:
Dispute speeding tickets

Fight traffic tickets