Cancel Rooster Teeth FIRST membership
Rooster teeth is a media entertainment company that offers a membership subscription service called "FIRST", which allows exclusive access to content, merchandise discounts, and other benefits.
Cancel quickly and easily with DoNotPay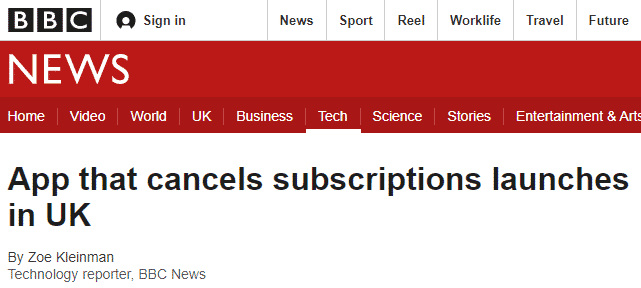 Looking for the easiest way to cancel your subscription? You can use DoNotPay, and you'll never have to worry about researching your options in the first place.
Skip lengthy processes and cancel your Rooster Teeth FIRST membership with the DoNotPay app, quickly and simply:
Open it

Click on 'Find Hidden Money'

Enter "Rooster Teeth" as the service you want to cancel.
As soon as your Rooster Teeth subscription is canceled by DoNotPay, you will receive an email confirmation. The whole process won't take you longer than two minutes.
The DoNotPay app
24 hours, 7 days a week

2-minute process
In comparison to Rooster Teeth, your cancelation options are much quicker and simpler with DoNotPay.
How to cancel your FIRST Rooster Teeth membership

There are many ways to go about canceling your FIRST membership through Rooster Teeth.
The company offers you four routes to cancel your FIRST membership:
RoosterTeeth.com

Google Play

iOS

PayPal
Cancel via Rooster Teeth's Website
Your first option is to cancel directly on Rooster Teeth's website. All you need to do is;
Log in

Go to Settings

Go to the Billing page

Click "Change plan"

Select "Cancel plan"

Confirm your cancelation

Provide a reason for canceling

Give general feedback (optional)

Click next, after which you will receive confirmation of your cancelation including the exact date your membership benefits will expire
Cancel Rooster Teeth via Google Play
If you want to cancel through Google Play, it is important to remember that uninstalling the app will NOT cancel your membership automatically. To cancel:
Open the Google Play Store on your Android device

Make sure you're signed in with the Google Account used to register your Rooster Teeth FIRST membership

Go to menu

Tap Subscriptions

Select Rooster Teeth

Tap Cancel subscription

Follow the individualized instructions
Cancel Rooster Teeth via iOS
For canceling via iOS, similar rules apply. It is always best to follow explicit cancelation instructions, rather than only deleting the app. To cancel your Rooster Teeth FIRST membership on your iPhone, iPad, or iPod touch:
Go to your device's settings

Tap your name

Tap on Subscriptions

Select Rooster Teeth

Tap Cancel subscription
Cancel Rooster Teeth via PayPal
If you're paying for your membership through PayPal, canceling directly in your PayPal account may save you the hassle of the other options. To cancel through PayPal;
Log in to your PayPal account

Search for recurring payments

Select Rooster Teeth

Click Cancel
Email and chat
If neither of the four options offered is suitable, you can email Rooster Teeth at FIRSTsupport@roosterteeth.com or submit a request via an online form. Live chat is also available, though availability is somewhat limited: Monday — Friday, 12 pm — 4 pm CT.
Can a Rooster Teeth FIRST membership be paused?
No, you can either change the plan of your subscription or cancel it.
| | |
| --- | --- |
| Can you cancel with | Yes / No |
| DoNotPay | Yes |
| Email | Yes |
| Phone | No |
| Letter | No |
| In-person | No |
| Company website | Yes |
| PayPal | Yes |
| Google Play | Yes |
| iOS | Yes |
Avoid charges following free trials with DoNotPay's virtual credit card

Rooster Teeth FIRST membership free trials are set up for auto-renewal once they have ended. This means you will automatically be charged and auto-enrolled onto the monthly subscription service, with a charge to your account on the same date every month.
Registering for free trials can be tedious, simply because it is easy to forget to cancel a subscription before the trial ends. What you end up with is a costly mistake that can sometimes take a lot of time and effort to fix.
Instead of using your own payment card to access free trials, why not use DoNotPay's virtual credit card and avoid payments altogether?
The DoNotPay virtual credit card helps avoid
The hassle of having to cancel free subscription trials

Dealing with unwanted charges on your account

Misuse of your personal information as a result of deceptive company practices
So what are virtual credit cards exactly?
Virtual credit cards allow you to make transactions online without revealing your real identity and payment information. Here is a good comparison of how they work against your regular credit card:
| | | |
| --- | --- | --- |
| | Regular credit card | DoNotPay's virtual credit card |
| Identity protection | No | Yes |
| Ability to charge account | Yes | No |
| Protection against hackers | No | Yes |
| Potential money loss | Yes | No |
Unique credit card numbers are randomly generated and assigned to each free trial service with your chosen company. Simply put, they're made to work with the algorithm of the free trial service framework, without having any funds available for withdrawal or real identity information at disposal.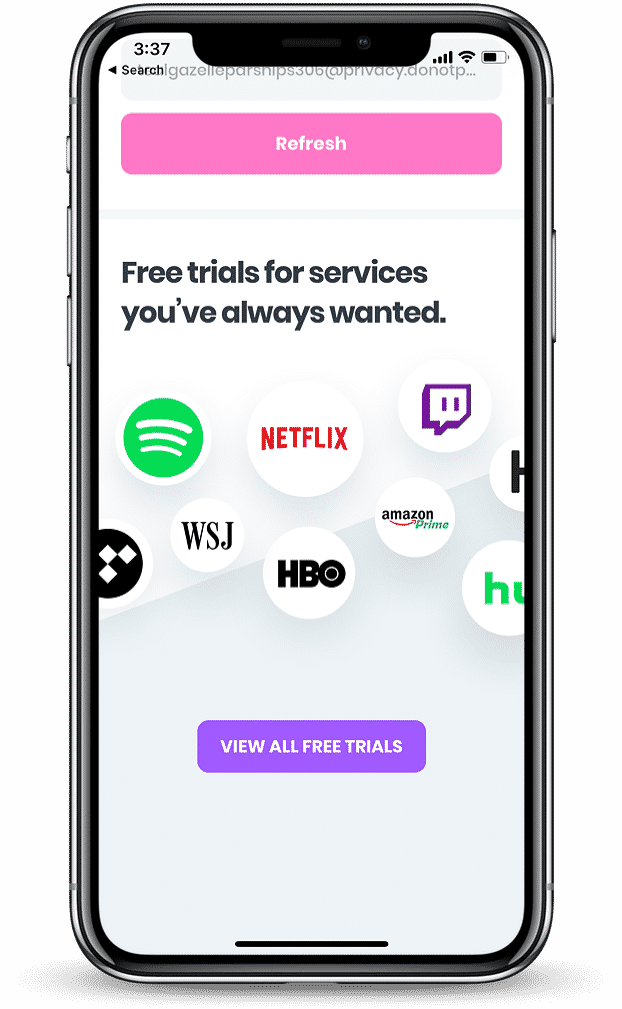 You can use your DoNotPay virtual card to sign up for free trials with even the most popular subscription services, like:
Spotify

Netflix

HBO

Amazon Prime

And many, many more
Having problems with Rooster Teeth? DoNotPay's robot lawyer can help you sue them in small claims court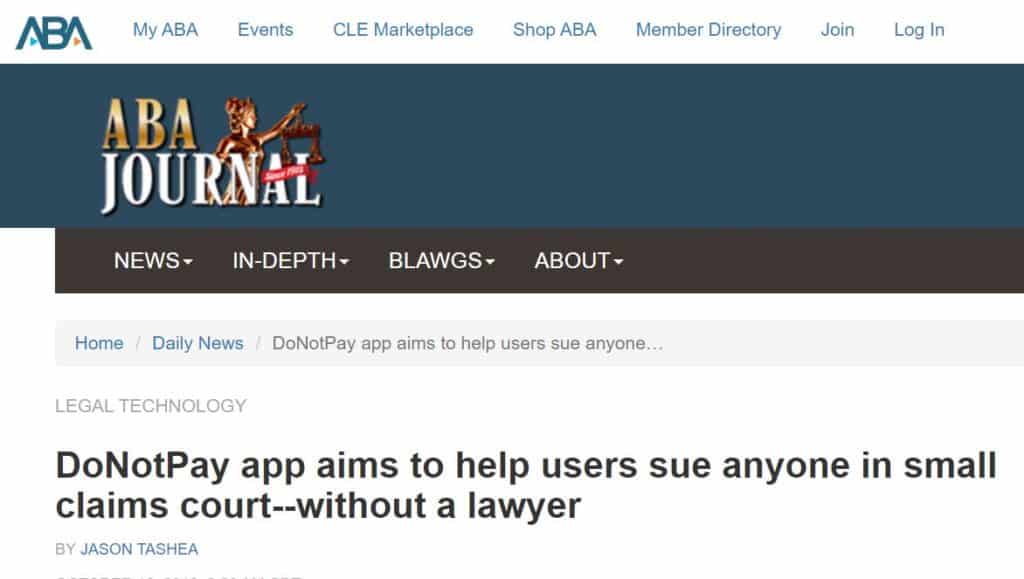 As the world's first-ever robot lawyer, DoNotPay is an awardee of the prestigious ABA Brown Award for helping to improve access to services for all. If you feel Rooster Teeth or any other company have treated you unfairly, we can help you sue in small claims court efficiently.
Lost track of your subscriptions? DoNotPay can help
According to a report by West Monroe Partners, approximately 84% of Americans spend $237 a month on subscriptions, many of whom underestimate the real amount spent.
If you've lost track of several minor subscriptions eating away at your income each month, DoNotPay can assist you on the spot. By connecting our app to your bank or email account, your inactive subscriptions will be easily identified and ready for cancelation at your fingertips.
What else we can do at DoNotPay
Not only do we help you cancel subscriptions via your , but we also offer you the following services to really get the most out of your consumer rights:
Dispute traffic tickets

Fight speeding tickets