Cancel your Redbox subscription in a jiffy
Redbox is a US-based video service company that offers DVD, Blu-ray and 4K UHD disks for rent through automated retail kiosks. In 2017, the company launched Redbox On Demand, a pay-as-you-go online streaming service that doesn't require membership.
How to cancel a Redbox reservation
Redbox says that you can cancel your reservation, but only if it's within the rental period and you haven't yet picked it up.
| | |
| --- | --- |
| Can you cancel with | Yes / No |
| DoNotPay | Yes |
| Email | No |
| Phone | Yes |
| Letter | No |
| In-person | No |
| Company website | Yes |
Cancel your Redbox reservation via the phone
You might be able to get a cancelation of your reservation if you get in touch with Redbox's Care team at 866-733-2693.
Cancel your Redbox reservation via the company website
Reach out to the Redbox team through the company website on this link.
DoNotPay can cancel your Redbox reservation for you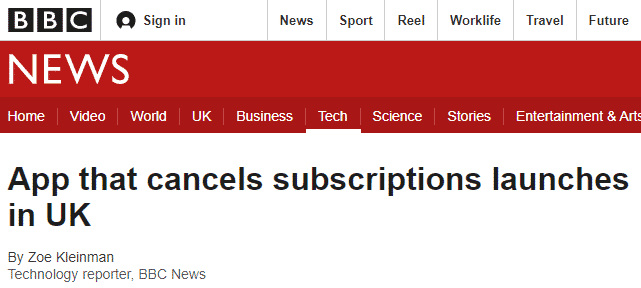 If you don't want to waste your time waiting in phone queues, your safest bet is to cancel your Redbox reservation with the DoNotPay app. Here's what you need to do:
Open the DoNotPay app via your

Select

Find Hidden Money

Type in "Redbox"
What are the best alternatives to Redbox?
We are living in the hay day of online video streaming services. When it comes to quality content and great user experience, these three providers are considered the cream of the crop:
Company
Pricing

Benefits

Plans start at $8.99 a month

Wide variety of diverse and high-quality content

Most widely available

Best original content

Plans start at $5.99 a month

Best interface and overall user experience

Live TV as an additional feature

Plans start at $8.99 a month

The greatest volume of content available

Ability to purchase specific content without committing to a subscription
What Redbox rental charges appear as on your bank statement
Your Redbox rental fees as they appear in your bank account statements can look something like this:
| | | |
| --- | --- | --- |
| REDBOX *DVD RENTAL | REDBOX *DVD RENTAL OAKBROOK TER IL | REDBOX *DVD RENTAL 866-733-2693 IL |
Run into difficulty with Redbox? Our lawyer robot can help

Sometimes, taking matters to a small claims court is the only way you can achieve justice and fair treatment. Whether a person or a company has wronged you, our world's first lawyer robot can help you with the lawsuit. As a testament to our groundbreaking contribution to increased legal access for everyone, DoNotPay has been recognized by the American Bar Association and awarded the 2020 Louis M. Brown Award for Legal Access.
DoNotPay sorts through all of your inactive subscriptions
We seem to be surrounded by all manners of convenience and comforts, all of it just a few clicks away. Various subscriptions and services can undoubtedly make our lives better—but in reality, we are actively using only a handful of them (while still paying for the rest). DoNotPay can help you detox from subscriptions that aren't all that helpful or enjoyable to use. It's as easy as connecting your bank or email account to DoNotPay, which will allow us to quickly identify all services you aren't using and recommend their cancelation to you.
Say goodbye to unwanted subscription fees with DoNotPay's virtual credit card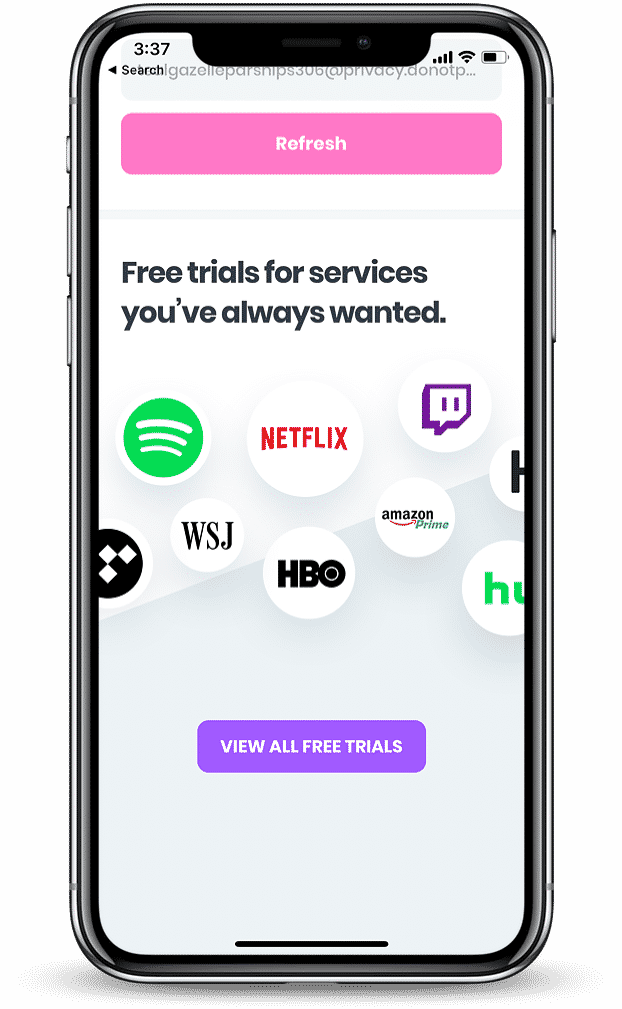 Is there anything more annoying than spotting an unexpected yet substantial charge on your bank account statement only to realize it's due to that free trial you signed up for a month ago? Our Free Trial Card will make sure this doesn't happen again and give your wallet a bit of a breather. What it does is simple yet incredibly effective:
Generates random credit card information

(name, address, card number, etc.)

Approves on "free trial" pages

Gets rejected on "subscription" pages

Cancels subscriptions
How else can DoNotPay help you?
DoNotPay is available for download in your and can save you time and money in a variety of ways:
Appeal traffic tickets

Challenge speeding tickets