Public Storage cancelation: how to go about closing your account
Public Storage is an international self-storage firm that offers over 170 million square feet of rental space in the U.S., Canada, and Europe.
Cancel your account with Public Storage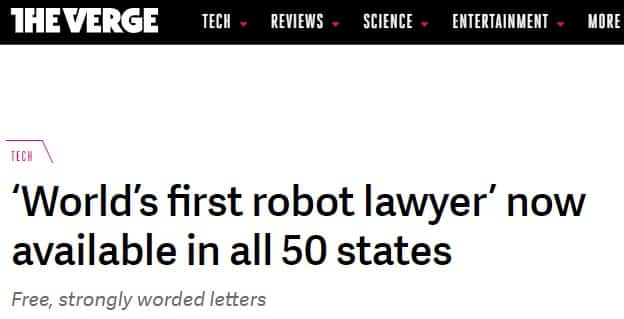 Before you cancel your account, you will need to give up to 60 days advance notice of your intention to leave. If more time is needed, Public Storage is happy to extend the dates. Before canceling, you will need to:
Remove your lock

Clear out your unit

Finalize your move with the unit property manager
There are three ways you can contact Public Storage with your cancelation request:
Online

Phone

Mail
Cancel Public Storage online
Fill in Public Storage's online form with as much account information as possible.
Cancel Public Storage via phone
Call the Public Storage customer service line on 800-567-0759. Call center hours operate Mon-Sat 5:00 am–10:00 pm PST, and Sun 5:00 am–9:00 pm PST.
Cancel Public Storage via mail
You can send a letter with as much of your account information (full name, phone number, email, account number) as possible, to:
Public Storage
P.O. Box 25050
Glendale, CA 91221-5050
Attn: Customer Service
Cancel Public Storage with DoNotPay

Although you can cancel your Public Storage account directly with the app, you will need to fulfill certain requirements for cancelation:
Inform Public Storage of your intention to cancel at least 60 days prior

Clear out your unit

Remove your lock

Inform your unit property manager you have left
To cancel with DoNotPay:
Open the app on your

Click on 'Public Storage'

Enter "Public Storage" as the service you want to cancel.
As soon as your Public Storage account is canceled, DoNotPay will send you a notification.
Cancelation options for Public Storage
| | |
| --- | --- |
| Can you cancel with | Yes / No |
| DoNotPay | Yes |
| Phone | Yes |
| Online form | Yes |
| Letter | Yes |
| In-person | Yes |
Is Public Storage causing you problems? Let DoNotPay help you sue them in small claims court

If a cancelation request has not been the resolution you needed, or Public Storage treated you unfairly, DoNotPay can help you sue the company in small claims court.
As the recipient of the American Bar Association's Brown Award, DoNotPay's robot lawyer has built up a trustworthy reputation for improving the access of services of those with moderate incomes.
Cancel your other subscriptions with DoNotPay
According to a recent New York Times article, Americans spend at least $640 a year each only on digital subscriptions. The temptation to keep adding on to our subscription/services roster is real, but the discipline to keep them in check is hard. Companies know this and use it to their advantage. It's a tedious task sifting through bank balances every month while making an unconscious decision to finally cancel that gym membership you've hardly been using for the past year. Of course, it's never really practical to set aside time and, before you know it, there goes another month and more money wasted.
The solution to this common problem is the . In just one setup, you can have all your inactive subscriptions shown to you and cancel them on demand. No waiting around in queues, no explanations, no time wasted. All you need to do is connect the app to your bank or email account and you are one step away from canceling all your money-eating subscriptions.
Get free trials without your real payment info — use DoNotPay's virtual credit card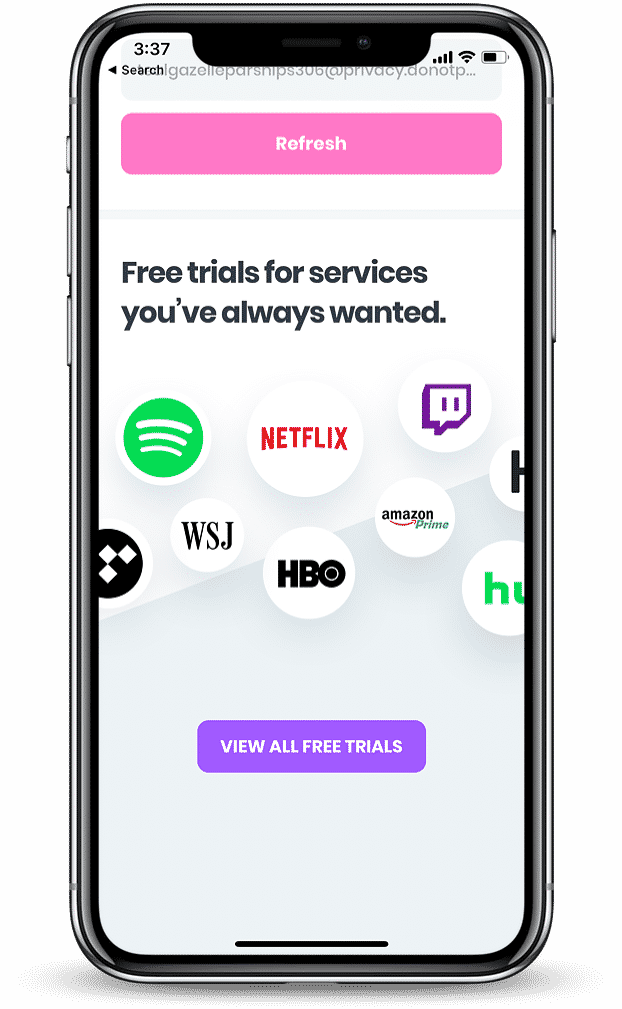 Ever fallen victim to the free trial booby trap? We all have. You sign for a free trial, provide your payment information, use the service for a little while, then completely forget about it... until your bank statement arrives. After much annoyance you concede defeat, visit the company's website and begin the tedious process of canceling your membership and/or requesting a non-guaranteed refund.
To avoid falling into the same trap in the future, don't provide your own payment information — use DoNotPay's virtual credit card. Each free trial is assigned its own unique credit card number (random numbers not utilized by any payment services) so that you can truly try before you really decide to buy! Using DoNotPay's virtual credit card avoids:
Unwanted charges

Dealing with cancelations and refunds

Misuse of your payment information
How your credit card compares to DoNotPay's virtual credit card
| | | |
| --- | --- | --- |
| | Your credit card | DoNotPay's virtual credit card |
| Identity protection | No | Yes |
| Protection against hackers | No | Yes |
| Ability to charge account | Yes | No |
| Potential money loss | Yes | No |
Alternative companies to Public Storage
Want to make sure you're getting the best value for your storage needs? Here are some strong competitors of Public Storage:
Company
Rental Costs
Benefits

Extra Space Storage

$25–$350

More than 1,700 U.S. storage locations

High-security measures

Includes 20% truck rental discount

U-Haul

$60–$80

24-hour access

Portable storage containers

Vehicle storage

Simply Self Storage

$25–$550

Specialty storage options

Outdoor storage available

Mini storage units
DoNotPay can help you with your other consumer needs
DoNotPay is accessible on your and also offers a whole host of other services to make your consumer life that much simpler and easier. Use DoNotPay to:
Fight speeding tickets

Dispute traffic tickets