Learn How To Cancel Prodigy Game Membership Fast and Without Trouble
Prodigy is a virtual learning platform that allows children to practice math at home. This game is suitable for grades one to eight.
How To Cancel Your Prodigy Membership Manually
If you decide to end your Prodigy membership on your own, you should choose one of a few ways available. Take a look at them all in the table below.
| | |
| --- | --- |
| Can You Cancel With | Yes/No |
| DoNotPay | Yes |
| Phone | Yes |
| Company Website | Yes |
| Email | No |
| In Person | No |
| Letter | No |
How To Cancel Your Prodigy Membership Over the Phone
If you decide to terminate your Prodigy subscription over the phone, you'll need to call this number: 1 (866) 585-4655. Explain why you no longer require their services and ask for further instructions.
How To Cancel Your Prodigy Membership Through the Company Website
In case you opt to cancel your Prodigy subscription through the company's website, you will need to follow certain steps.
Open the Prodigy

website

Select

log in

Enter your email and password

Click on

Your Name

located at the top-right corner of the page

Select

Memberships

Click on the

Cancel Membership

option

Select

Cancel Membership

from the pop-up menu to confirm

You should receive an email confirming your membership cancellation
Your membership benefits will expire when your billing cycle ends.
How To Cancel Your Prodigy Membership With the Help of DoNotPay—The Easy and Stress-Free Way

If you want to save yourself some trouble and deal with canceling your Prodigy membership without stress, you should turn to DoNotPay for help. All you need to do is follow these simple steps:
Open DoNotPay from your

Click on the

Find Hidden Money

option

Enter

Prodigy

in the text box
And you're done! No trouble whatsoever. When your membership has been canceled DoNotPay will let you know.
Allow DoNotPay To Track Your Subscriptions

If you are anything like an average human nowadays, you probably have a never-ending list of subscriptions. Yes, at the moment you click on the Subscribe button you feel like you'll actually use all the services. The reality is a bit different though—An average American spends $348 per year on various subscriptions they don't use.
If you would rather not waste your money in such a way, let DoNotPay track your subscriptions. Just connect your email or bank account to our app and you will be provided with a list of subscriptions you are paying for. Then select the ones you are not using and terminate your memberships.
What Are the Best Alternatives to Prodigy
If you decide to end your subscription to the Prodigy game, don't worry—there are plenty of other similar platforms that offer the same features. Here are just a few:
Company

Pricing

Benefits

$35 per month

Real-time reports on your child's progress

Not curriculum aligned

Free

Video lectures

Practical experiments

$20 per month

Activities in alignment with the common core and TEKS curricula

Has automated correction and differentiation tools
Is Prodigy Giving You Trouble? DoNotPay Can Help You Sue Them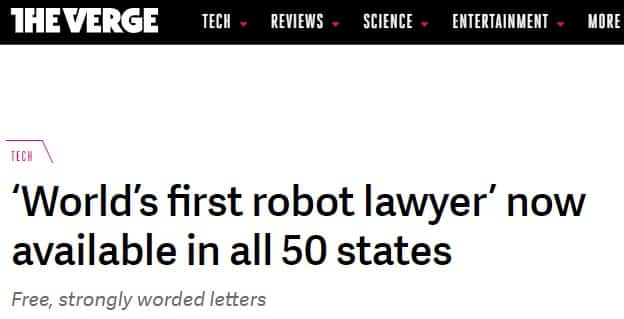 The World's first robot lawyer can offer you some assistance if you decide you want to sue Prodigy in small claims court. Download our app that has been recognized by American Bar Association Louis M. Brown award for legal access and let it handle your issue.
We can't go to court or file a complaint for you, but we can be there for you through every step of the process. We can help you prepare the documentation you need to win the case and provide you with support through the court process. Forget about dealing with tedious bureaucracy on your own!
What Are Other Problems DoNotPay Can Help You With?

There are various other issues DoNotPay can help you with, not just canceling subscriptions. Are you not quite sure how to request a chargeback? DoNotPay can assist you with this problem. Are you tired of your Gmail being full of spam mails? Our app will deal with this for you. Do you wish to report harassment? Yes, we can help you with a serious issue like this one.
Just open DoNotPay in your . Here are all the other ways our app can help you deal with possible issues:
Fighting speeding tickets

Disputing traffic tickets