Cancel LawDepot the Easiest Way
LawDepot is a website service that publishes online legal documents, forms, and contracts.
It offers over 50 document templates that can be used in all U.S. states for various purposes, such as:
Lending money

Starting a business

Managing a rental property

Selling a vehicle

Separating from a spouse
How to Cancel LawDepot Yourself
If you no longer require LawDepot's services, you should cancel your monthly or yearly paid subscription via the following channels:
| | |
| --- | --- |
| Can you cancel with | Yes / No |
| DoNotPay | Yes |
| Email | No |
| Phone | Yes |
| Letter | No |
| In-person | No |
| Company website | Yes |
Cancel LawDepot via Website
This is how you can unsubscribe from LawDepot on their website:
Open the

Cancel Subscription

link

Sign in with your LawDepot credentials

Click on the

Submit cancellation

button
Cancel LawDepot via Phone
To cancel your LawDepot subscription or ask any other billing-related questions, you can contact their customer service team at 1-877-509-4398. Their working hours are Monday-Friday. 8 am to 7 pm ET.
DoNotPay Can End Your LawDepot Subscription Instead of You

Another option is to have DoNotPay cancel your LawDepot subscription for you. This is also the smoothest and quickest way about it.
Follow these instructions:
Open the app in any

Tap or click on the

Find Hidden Money

option

Type in LawDepot as the service you wish to cancel
You'll receive a confirmation email from us as soon as we've canceled LawDepot for you.
Another way to save money on your underused or dormant subscriptions is to link your email or bank account to our app. We'll look for services you should stop paying for quickly, then offer to unsubscribe you from them.
Does LawDepot Offer a Free Trial?
Yes, it does. The Free Trial grants you seven days of uninterrupted access to all of LawDepot's documents. Please note that this license will automatically turn into a paid subscription when the free trial runs out.
You can create a free account and get access to the free trial here.
Does LawDepot Prorate its Cancelations?
No, there are no prorated refunds if you cancel LawDepot. Only annual subscriptions are subject to a refund if you request it within 30 days of your original purchase.
Will LawDepot Let Me Pause My Subscription?
No, there is no possibility to pause your LawDepot subscription.
DoNotPay Helps You Take Any Individual or Company to Small Claims Court

If LawDepot or any other company treated you unfairly, you should consider suing them in small claims court.
Even if you can't afford a lawyer, that's not a barrier to seeking justice in court. Our app uses artificial intelligence technology to support you through the entire process and help you prepare the necessary legal documentation.
As reported by Vice, a woman whose data was compromised by the consumer credit reporting agency Equifax took the company to small claims court with the help of DoNotPay. She won the case. When Equifax's corporate lawyers appealed the verdict, the woman again relied on our app and won the second time.
Warding Off Unplanned Auto-Renewed Charges with DoNotPay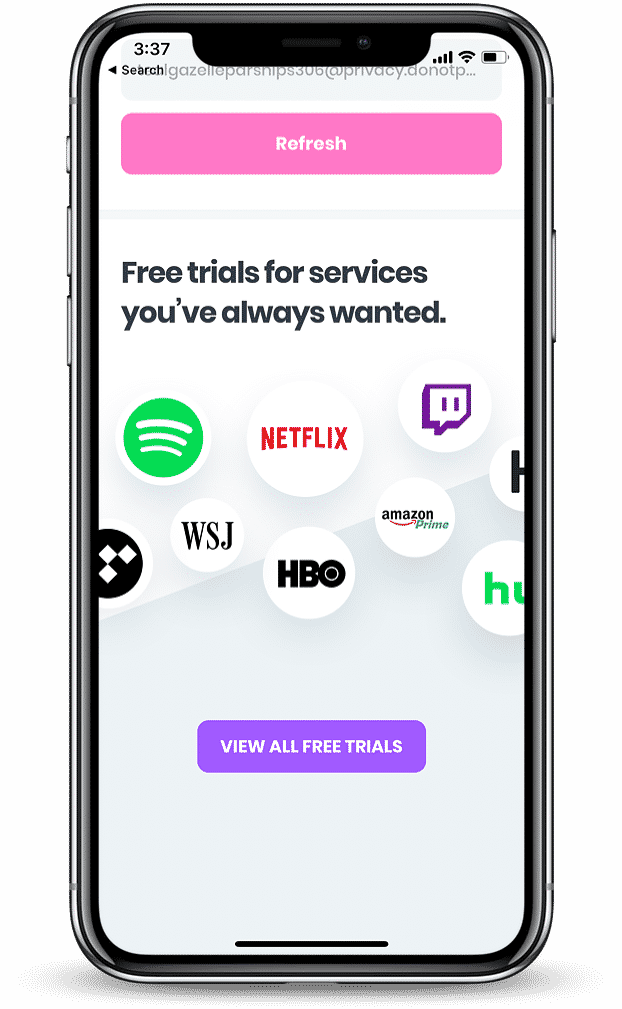 We all tend to get excited about a shiny new subscription service, only to have it slip our mind entirely after a few days. After the free trial we signed up for (and forgot to cancel) ran out an auto-renewed subscription fee stripped our bank account of tens, if not hundreds of dollars. Surely that sounds familiar?
With DoNotPay's Free Trial Card, the chances of that ever occurring again are reduced to zero. You can use our virtual credit card to apply for a free trial, but you don't risk any unwanted charges because it's not linked to your bank account.
With the Free Trial Card, not a single dollar of your hard-earned money is on the line.
What Do LawDepot's Charges Look Like on Your Bank Account?
Any LawDepot's transactions on your bank account may look similar to these in the table below:
| | | |
| --- | --- | --- |
| POS PUR LAWDEPOT.COM 855-231-8425 | Visa Check Card LAWDEPOT.COM 855-231-8425 MC | Misc. Debit LAWDEPOT.COM 855-231-8425 |
| LAWDEPOT.COM | CHECKCARD LAWDEPOT.COM 855-231-8425 | CHKCARDLAWDEPOT.COM 855-231-8425 |
| POS PURCHASE LAWDEPOT.COM 855-231-8425 | PENDING LAWDEPOT.COM 855-231-8425 | POS PURCH LAWDEPOT.COM 855-231-8425 |
| POS REFUND LAWDEPOT.COM 855-231-8425 | PRE-AUTH LAWDEPOT.COM 855-231-8425 | CHKCARD LAWDEPOT.COM 855-231-8425 |
DoNotPay Helps You Maneuver Bureaucracy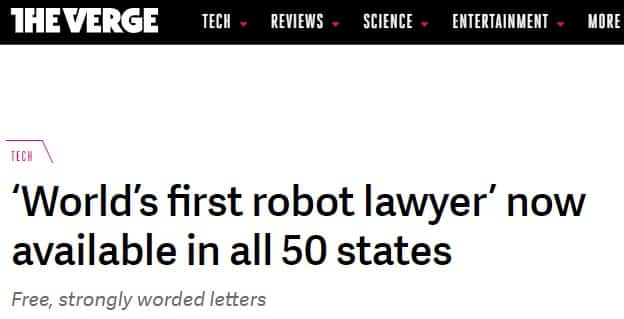 Our app has received the 2020 Louis M. Brown Award for Legal Access by the American Bar Association and has also been referred to as "the world's first robot lawyer" on many occasions. But what's in it for you?
If you are struggling to solve a bureaucratic issue on your own, want to save some easy money, or spend less time on menial admin tasks, DoNotPay can help you with all that.
You can access DoNotPay from any and get assistance with a multitude of chores and issues, such as:
Appealing speeding tickets

Disputing traffic tickets