Cancel LA Times subscription the easiest way
LA Times, or Los Angeles Times, is a California-based daily newsletter. It is published both in print and online, with a tier-based subscription service that offers readers exclusive content, home delivery, and access across all devices.
Cancel LA Times in just a few steps with DoNotPay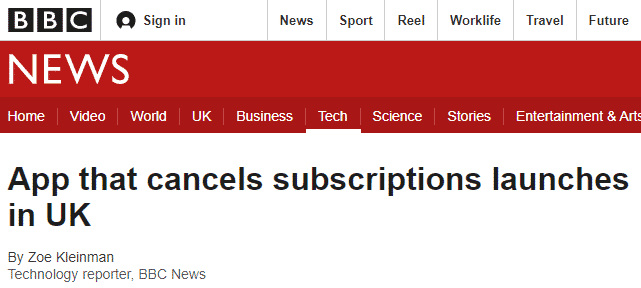 You don't need to spend your time researching your canceling options needlessly. With DoNotPay, you can cancel any subscription or membership service, like LA Times, in just a few steps. To cancel your LA Times subscription quickly and conveniently, all you need to do is:
Open DoNotPay on your

Select 'Find Hidden Money'

Select 'LA Times' as the service you want to cancel
Once your LA Times subscription has been canceled, you will receive immediate notification.
Cancel your LA Times subscription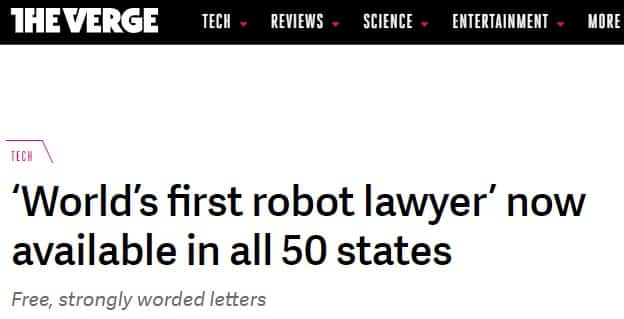 LA Times offers readers a number of ways to manage their subscriptions. To cancel your LA Times subscription, you can do so in the following ways:
Phone

Email

Online form

Mail
Cancel LA Times by phone
To cancel your subscription by phone, call 1-800-88-TIMES or LA Times customer service on
1(800) 252-9141.
Cancel LA Times by email
Email your subscription cancelation request to membershipservices@latimes.com.
Cancel LA Times via the online form
You can reach LA Times with any query, including feedback and cancelation requests, via the company's online contact form.
Cancel LA Times by mail
Write to LA Times with your cancelation request at:
Los Angeles Times
2300 E Imperial Highway
El Segundo, CA 90245
Options for canceling your LA Times subscription
| | |
| --- | --- |
| Can you cancel with | Yes / No |
| DoNotPay | Yes |
| Phone | Yes |
| Online form | Yes |
| Email | Yes |
| Mail/Letter | Yes |
| Live chat | No |
| In-person | No |
Can I pause my LA Times subscription instead of canceling it?
If you want to cancel the delivery of your paper while you're on vacation, then yes, you can pause your subscription temporarily. All you need to do is request a 'vacation stop' online or call LA Times customer service on 1 (800) 252-9141.
Cancel all your other unused subscriptions with DoNotPay
As most payments are digital these days, it's easy to lose track of transactions that are made on a monthly basis. Even the smallest sum soon adds up to a significant amount over time. In fact, up to 84% of Americans highly underestimate the amount they spend per month on digital subscriptions. A survey by the Waterstone Management Group even suggests this could be in the region of up to $237 a month!
DoNotPay offers you a simple and quick way of canceling subscriptions you no longer use. Just connect the DoNotPay pay to your bank or email account. Any subscription you do not use will be highlighted, leaving you to decide which ones you want to cancel in only a couple of taps.
DoNotPay's virtual credit card helps avoid unwanted charges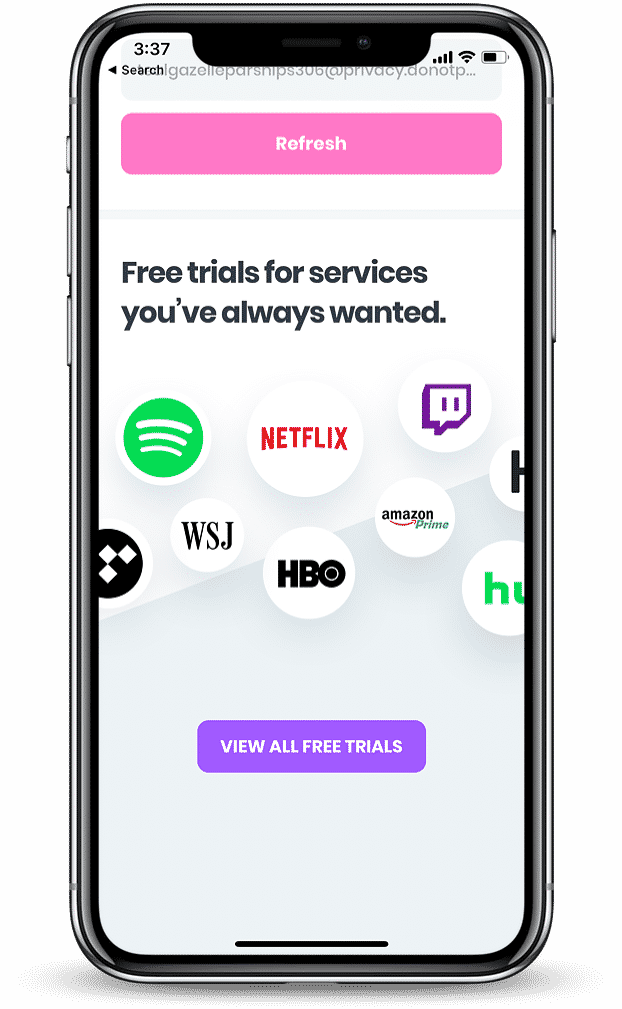 Free trials are awesome, but they tend to rely heavily on one common theme — that you'll either be neutral about the service and not bother to cancel a new subscription, or that you'll simply forget. Before you know it, you end up with an unwanted service, money down the drain, and wasted time researching company websites looking for the quickest way to cancel.
One way to get around this is to use DoNotPay's virtual credit card, which allows you to sign up to free trials without providing your real payment information. Using a unique combination of unused credit card numbers instead of your own, DoNotPay's virtual credit card helps avoid:
Unwanted charges on your account

The hassle of canceling free subscription trials

Misuse of your personal information
Your own credit card vs. DoNotPay's virtual credit card
| | | |
| --- | --- | --- |
| | Own credit card | DoNotPay's virtual credit card |
| Protection against hackers | No | Yes |
| Ability to charge account | Yes | No |
| Identity protection | No | Yes |
| Potential money loss | Yes | No |
Sue LA Times in small claims court if they have treated you unfairly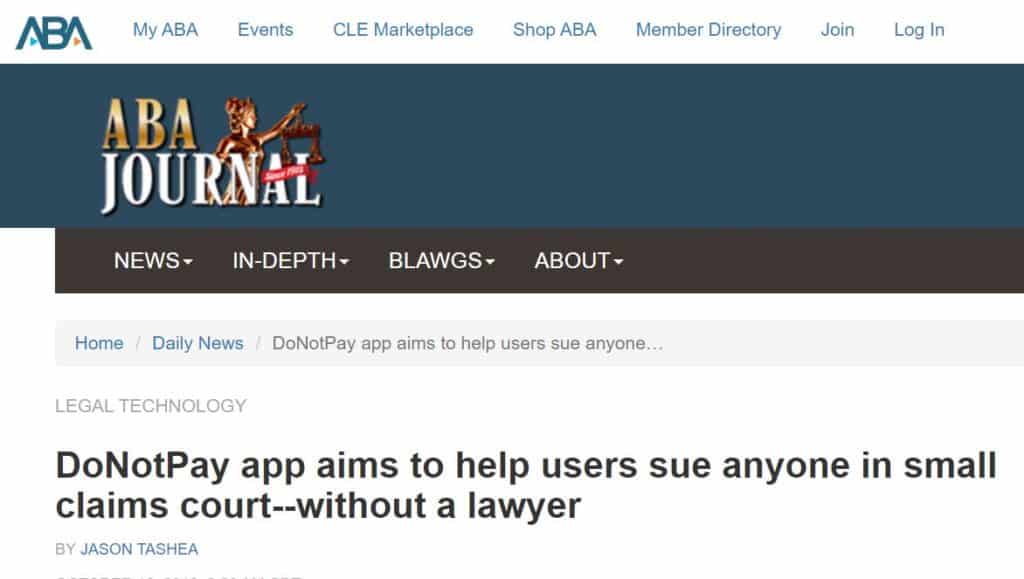 Now that you can cancel subscriptions easily with DoNotPay, did you know our award-winning robot lawyer can help you sue individuals and companies in small claims court? If you've been treated badly by the LA Times, we can help you claim back your consumer rights. Awarded a Brown Award by the American Bar Association, we're proud of the progress we've made in leveling the legal playing field for those of moderate incomes.
DoNotPay is a solution for so much more than cancelations
Available on any , you can also use DoNotPay to help you with a whole host of other services and fantastic features:
Dispute traffic tickets

Fight speeding tickets