Cancel IHC Health Solutions Subscription in a Few Easy Steps
IHC Health Solutions is an organization of health carriers founded in 1980. It offers health insurance policies, such as dental, visual, medical, and disability.
How to Cancel My IHC Health Solutions Plan by Myself

If you are no longer satisfied with the IHC Health Solutions insurance plans or do not want to pay for it any longer, you can cancel the subscription using several different methods. You can do it on your own and with the help of the world's first robot lawyer—DoNotPay.
| | |
| --- | --- |
| Can I Cancel IHC Health Solutions Insurance With | Yes/No |
| DoNotPay | Yes |
| In-Person | No |
| Email | Yes |
| Fax | Yes |
| Company's website | No |
How to Cancel the IHC Health Solutions Plan by Email
To cancel your health plan by email, you need to send an email with your full name, policy number, and the request to cancel the plan to newpolicyservices@ihcgroup.com.
How to Cancel Your IHC Health Solutions Medical Insurance by Fax
If you are canceling your medical insurance, you should fax a letter to 815-633-0277. Make sure to include your personal information as well as a request to cancel the insurance.
Can I Cancel Dental Insurance?
If you want to cancel your dental policy, send an email to policyservices@ihcgroup.com or fax to 602-906-4745.
Cancel IHC Health Solutions Insurance Using DoNotPay

You don't need to waste time and energy writing a letter to cancel your insurance plan. You can do that super easily if you have DoNotPay by your side to guide you through each step. All you have to do is:
Go to DoNotPay in your

Click on the

Find Hidden Money

tab

Type in IHC Health Solutions as the service you want to cancel
It cannot get any easier than this, plus it does not take more than two minutes. DoNotPay will send you a notification that your subscription has been canceled after you've completed the process.
You can also connect your email or bank account to DoNotPay and we will provide you with a list of all your subscriptions which you can manage and cancel.
Issues You Might Encounter When Canceling IHC Insurance Plans

According to IHC Health Insurance user reviews, there are many dissatisfied customers who have left comments regarding the cancelation of IHC insurance plans. Some stated that they could not get their insurance money back, and some that they could not renew or cancel the subscription. Many are left without an answer from the IHC customer service and their emails bounced back.
If you find yourself in a situation that resembles any of the mentioned ones, you can rely on DoNotPay and sue the company in small claims court. We will help you gather evidence to build your case and give you a script that you can use in court.
IHC Health Solutions Alternatives
If you're on the lookout for some IHC Health Solutions alternatives, take a look at some other health insurance companies and their best offers:
| | |
| --- | --- |
| Insurance Company | What They Offer |
| Blue Cross Blue Shield | Best large provider network |
| | Best for employer-based plans |
| Cigna | Best for telehealthcare |
| | Best for online care |
| HCSC | Best for healthy living programs |
Use the DoNotPay Virtual Credit Card to Enjoy as Many Free Trials as You Want!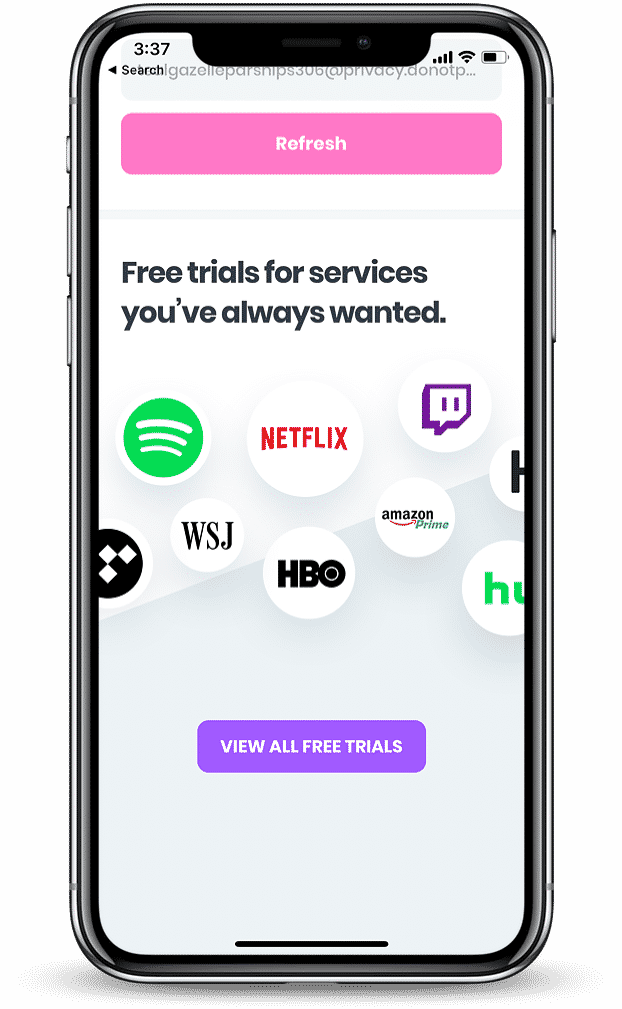 Seven days can pass in a heartbeat, and it is difficult to pay attention to every free trial you sign up for. Almost every time you sign up for a free trial, you end up paying for the subscription you did not even want in the first place.
With our free trial card, you can enjoy free trials as much as you want.
Every time you sign up for a free trial with our virtual credit card, it generates random numbers and therefore does not trace back to your bank account. Even if you forget about your trials, you won't pay the price for unwanted subscriptions! We will cancel the trial before any vendor gets to charge you.
Get On Board With DoNotPay!

Why stop now? DoNotPay can help you with any bureaucratic issue that you might encounter. Create an account on DoNotPay using your for free and check out what we have to offer:
Dealing with speeding tickets

Disputing traffic tickets