Cancel Hims Subscription With a Click or Two
The second-fastest startup to join the unicorn club, Hims, Inc. is a telehealth company selling an array of products geared towards male consumers. A year after the initial launch of Hims, the company adjoined Hers to it in 2018.
The company sells products through a subscription model.
If not pleased with the Hims products, read on to learn how to cancel your subscription.
The Hims Subscription Cancelation Policy
The Hims Terms and Conditions stipulate that:
Subscriptions should be canceled at least 48 hours before the next billing date

The company does not guarantee any refunds if they cannot stop a shipment on time
Can I Reactivate My Subscription?
Yes, you can. To do so, you can sign in to your account and tap the Reactivate button under the Subscriptions section.
How Do I Cancel a Hims Subscription by Myself?

In case you are set on canceling your Hims subscription on your own, you can do so by getting in touch with the Hims customer experience team.
You can reach them via:
Phone at 800-368-0038 (7 days/week 5 a.m. – 8 p.m. PST)

Twitter

@askforhims

or

@askforhers

Live chat (currently unavailable)
Note that you should do the following when requesting a subscription cancelation:
Authenticate your identity as the account holder

Confirm a shipment number or order ID
Should you find the process too complicated, you can always opt for the DoNotPay way.
| | |
| --- | --- |
| Can you cancel with | Yes / No |
| DoNotPay | Yes |
| Email | Yes |
| Phone | Yes |
| Letter | No |
| In person | No |
| Twitter, Facebook, Instagram | Yes |
I Want to Cancel My Hims Subscription via DoNotPay

You should know that whatever service you want to cancel, DoNotPay is the simplest and quickest way. You don't need to worry about getting in touch with customer service representatives and listening to them going on and on about how you are making a terrible mistake.
DoNotPay is your safest way out of all this nonsensical eventuality. It has automated the entire cancelation process and made it efficient and straightforward.
If you don't have one, create a DoNotPay account in any and take the following steps:
Log in to your account

Head for the Find Hidden Money option

Enter Hims subscription as the service you want to terminate
Once we've canceled your subscription, we will let you know.
Your DoNotPay virtual assistant can also help you monitor all the other subscriptions and memberships you signed up for.
It often happens that you subscribe to a service and forget about it within a couple of days. You don't even use it, yet you are billed for it regularly.
Our app can make a list of all those subscriptions and point out which ones you barely use. If you decide to terminate them, we can offer assistance.
All you need to do to use this feature is to connect your bank and email accounts to the DoNotPay app, and we will do the rest.
A Life Hack: Sign Up for a Free Trial With the DoNotPay Card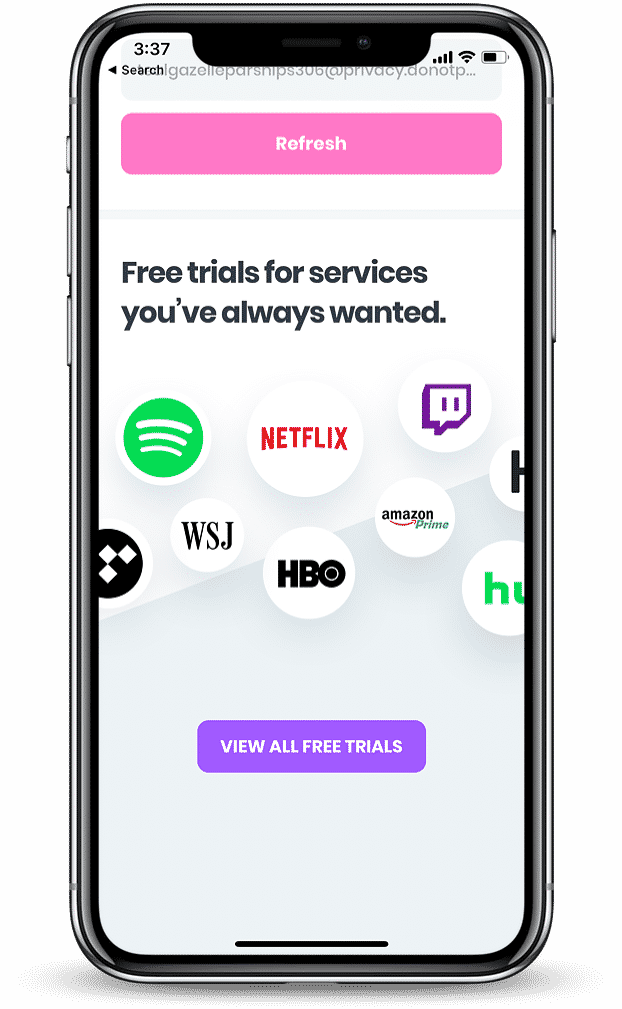 If you enjoy free trials but have a tendency to forget to cancel them on time, we suggest using our virtual credit card.
With it, you can sign up for free trials all you want and avoid the risk of automated paid subscriptions.
Can I Pause My Subscription?
Yes, you can, by hitting the Snooze option in your account settings.
Does Hims Offer a Free Trial?
The company offers trials at a reduced price from time to time, but those promotional prices are only applicable to the first month of subscription.
No Care With DoNotPay!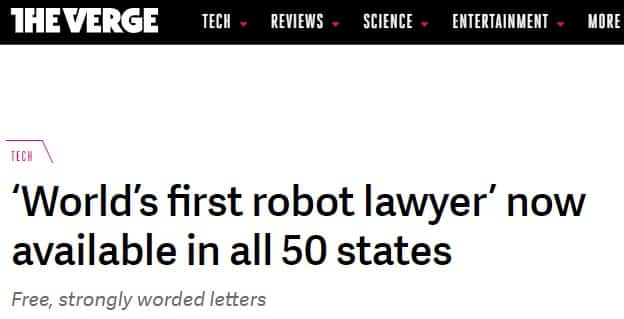 Dubbed the first world's robot lawyer on multiple occasions, DoNotPay has been honored with the 2020 Louis M. Brown Award by the American Bar Association.
DoNotPay's mission is to help you maneuver administrative and bureaucratic obstacles without exerting energy and wasting time on your part.
Check out the table below for some more benefits of the app.
| | |
| --- | --- |
| The DoNotPay Way | Any Other Way |
| You can afford us | It can be pricey |
| Resolve anything with a few clicks | It is always a longer route |
| It is your how-to for saving money | It is not DoNotPay |
Whatever issue you may have—be it narcissist or corporate stalking—just say DoNotPay, and you are halfway through to resolving it.
You can use any of the services listed below by accessing our app from your .
Appeal traffic tickets

Fight speeding tickets