Cancel FasTrak with DoNotPay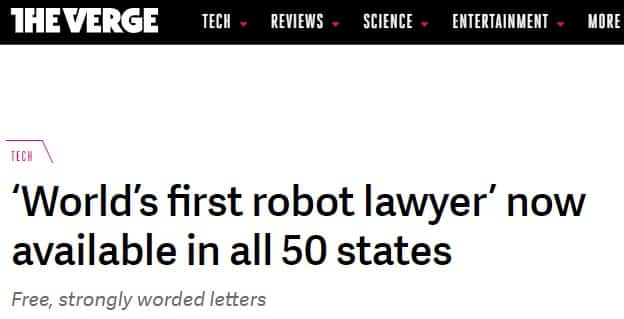 FasTrak is an electronic toll collection system for citizens of California to help provide easy payments on all toll roads, bridges, and lanes on the California Freeway.
Cancel FasTrak with the help of DoNotPay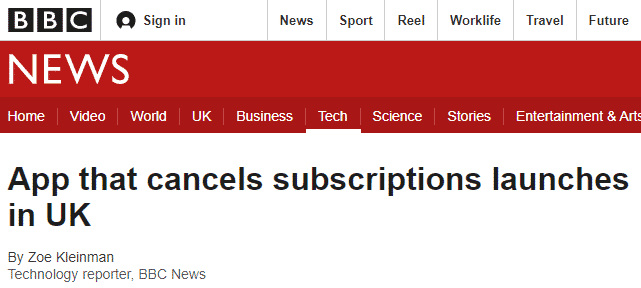 If you don't want to waste time on canceling your FasTrak subscription manually, you can have DoNotPay do all the work for you. All you have to do is follow these steps:
Select Find Hidden Money

Connect your email or bank account

Wait to get notified to confirm the cancelation
How to cancel FasTrak manually
FasTrak offers different ways to cancel your account, so you can choose the most suitable one. Unfortunately, most people have trouble with canceling FasTrak since they can be difficult and time-consuming.
How to cancel FasTrak online through www.bayareafastrak.org
If you want to cancel you FasTrak account online, you can do it by following these steps:
Go to

FasTrak website

and log into your account in the upper-right corner

Go to the Manage Tags and Vehicles option

Click Report Lost or Stolen for each tag

Select Lost under New Status

Deactivate the toll tag(s) so that it can no longer be used to pay any tolls.

Select the Edit Account Settings and Payment Methods button

Scroll down and click Close My Account

Select the reason for cancelation and then choose Close My Account

Return the toll tag by mail
Keep in mind that FasTrak will deduct $20 when you deactivate the toll tag as a security deposit and return it after you return the toll tag.
How to cancel FasTrak by email
FasTrak does not offer direct email contact. Instead, they offer a special online form on their website through which you can send them an email. All you have to do is:
Select the option you need help with

Select an issue from the dropdown menu

Fill in your information in the requested fields

Add a file, if needed

Click submit

Wait for a reply
How to cancel FasTrak by phone
FasTrak has customer support that works from 9 am to 5 pm, Monday to Friday, so you can also cancel your account with a phone call. The steps you need to follow if you want to cancel over the phone are:
Call 415-486-8655

Tell the representative that you want to cancel your account

Provide all the necessary information and help the representative locate your account

Wait for the representative to cancel

Ask for confirmation in the form of a confirmation number, receipt, or email
How to cancel FasTrak by mail
If you would prefer to cancel your FasTrak account with a letter, you will have to do the following:
Print the

cancelation form

Fill out the form with your information

Sign the form

Put it in an envelope with the toll tag

Wait for confirmation
How to cancel FasTrak in-person
FasTrak also offers you the option to come down to their Customer Service Center and speak to a representative in-person.
| | |
| --- | --- |
| Can you cancel with | Yes / No |
| DoNotPay | Yes |
| Email | Yes |
| Online | Yes |
| Phone | Yes |
| Letter | Yes |
| In-person | Yes |
What do FasTrak charges look like on my statement?
Any charges from FasTrak will be visible on your credit card statement, so it is important to know exactly how those numbers look like. FasTrak may show up on your statement as:
| | |
| --- | --- |
| TCA FASTRAK TOLLS | FASTRAK CSC |
| TCA FASTRAK TOLLS IRVINE CA | FASTRAK CSC TOLLS |
| TCA FASTRAK R | FASTRAK CSC OAKLAND CA |
| TCA FASTRAK 001 IRVINE CA | FASTRAK CSC TOLLS OAKLAND CA |
| TCA FASTRAK R 949-727-4800 CA | FASTRAK CSC 415-486-8655 CA |
| TCA FASTRAK R 800-378-8725 CA | FASTRAK CSC 415-486-8655 CA 94111 US |
| FASTRAK CSC 415-486-8655 CA | FASTRAK CSC 4154868655 C |
| FASTRAK CSC 04154868655 CA | |
How to return the toll tag
You must return the toll tag, in working condition, within 15 days from the moment you request to close your account. Otherwise, you won't get the security deposit back.
Whichever way of canceling your FasTrak account you opt for, you need to return the toll tag to them. You can do that by sending it in the mail to:
FasTrak PO BOX 26962 San Francisco CA 94126.
You can also return it in-person to the Bay Area FasTrak Customer Service Center.
Does FasTrak offer a refund?
Within 30 days, you will get a refund for the remaining account balance, without the toll tag security deposits and final toll transactions. There are two ways you can get the refund:
To the credit card on your account

As a check mailed to the address listed on your account
Use DoNotPay to monitor your subscriptions for unused services
Everyone pays for all kinds of services, but not all of them are actively used. Americans spend $84k per year on subscriptions they don't use instead of just canceling them. That is probably because some of the services can be difficult to cancel, or there are just too many of them to go through. By using DoNotPay, you can easily handle all of their subscriptions with just a few steps:
Register and create an account using your mobile app or web browser

Connect DoNotPay to your email or bank account

Go through the list of subscriptions you don't use

Unsubscribe from services you don't need
What else can DoNotPay do?
DoNotPay is a versatile app that can help you:
Dispute traffic tickets

Fight speeding tickets