Cancel eMeals in a flash with DoNotPay!
eMeals is a subscription service that provides users with a full weekly meal plan, recipes, a list of ingredients, and a pickup or delivery of their groceries through Walmart, Amazon, or other associated businesses.
Will eMeals continue my trial into a paid subscription without notifying me?
Yes, eMeals renews free trials — as well as all user subscription plans — automatically unless you opt-out of the membership beforehand.
Outsmart companies with DoNotPay's free trial card!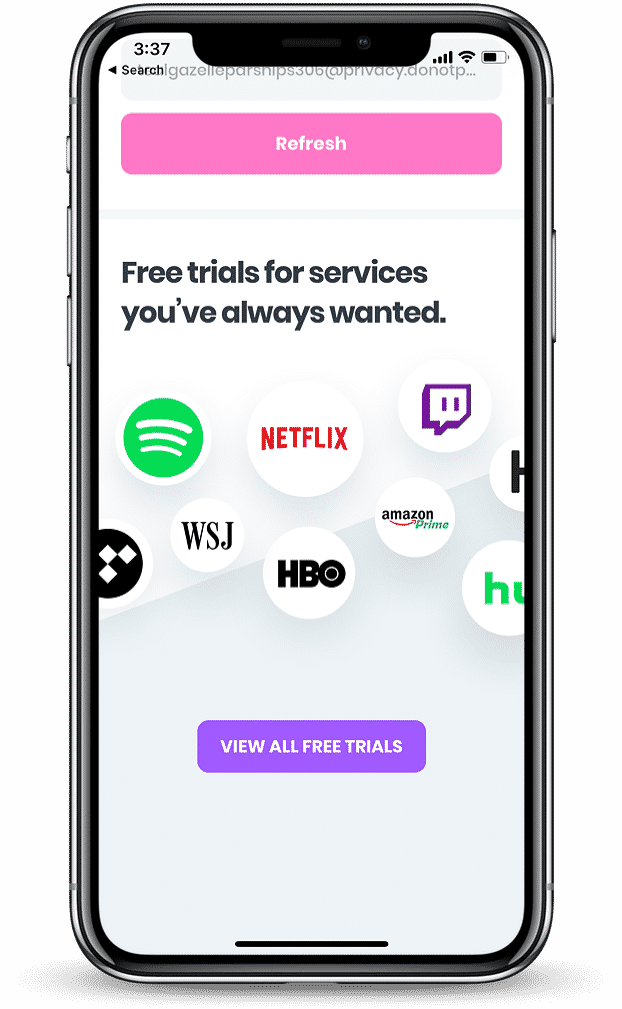 Do not pay for something you do not use!
Whenever you give services a test run, you have to enter your credit card info. Sneaky companies rely on you to forget to cancel your trial and automatically start billing you month after month after it expires.
84% of Americans are not even aware of which subscriptions they pay for without even using them, and they highly underestimate the sum they throw away on such services every month. It is not fair, and it makes us angry too!
That is why we came up with our Virtual Credit Card! It allows you to sign up for trials anonymously, with a made-up name, address, and email. Companies cannot connect those accounts to you and cannot lock you in membership after the trial ends!
We will make sure your info is untraceable. We will forward any messages you get on your DNP email address to your real one. We will also notify you when the trial is about to expire in case you actually want to pay for the service and continue to use it in the future.
How can I cancel eMeals on my own?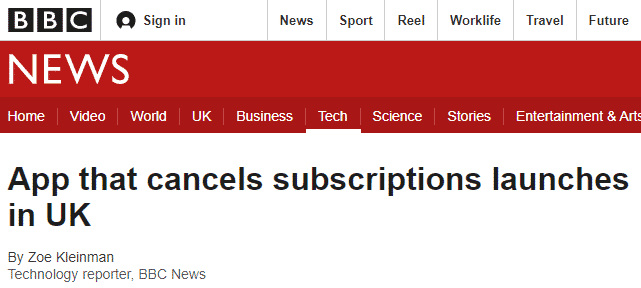 eMeals only accepts service cancelations done by phone. If you send an email, leave a voicemail, or use their live chat feature, your cancelation request won't be valid. You should unsubscribe at least two workdays before the next billing period starts for the change to take effect.
To get in touch with eMeals' Customer Success Department, dial:
(205) 721-8820

(855) 328-2674 (toll-free)
You will likely have to wait for an agent to pick up your call, which can be tedious and time-consuming. Instead of wasting precious time, you can put your DoNotPay app to work! We will jump the phone queue for you and connect you as soon as we get a human on the line.
| | |
| --- | --- |
| Can you cancel with | Yes / No |
| DoNotPay | Yes |
| Email | No |
| Phone | Yes |
| Letter | No |
| In-person | No |
| Company website | No |
How can I cancel eMeals with DoNotPay?
Canceling with DoNotPay eliminates the nuisance of waiting for an eMeals rep to pick up the phone. It also saves you the pain of having to dodge the agent's half-baked attempts to persuade you not to cancel your account. Instead of all that, DoNotPay only needs two minutes of your time, and off we go to handle this for you!
Here's all you need to do:
Open the DoNotPay app

in any

Open it and click on

Find Hidden Money
Type eMeals

when our bot asks about the company name

Enter your email address

so we can get in touch with you
DoNotPay will sort out your cancelation in 48 hours tops! We can also reveal any other hidden membership expenses and cancel the subscriptions you don't use!
Can I get a refund from eMeals?
Yes, you can receive a full refund within 14 days after a charge has been made. You need to call the company to request a refund.
Will eMeals prorate my cancelation?
No, but you can use their service until the end of the paid period.
How will eMeals charges appear on my bank statement?
Any charge made to your bank account is going to leave a digital signature. Here's how eMeals will appear.
| | | |
| --- | --- | --- |
| EMEALS | E-MEALS | EMEALS*EMEALS BIRMINGHAM AL |
| EMEALS 205-721-8800 AL | EMEALS 2057218800 AL | |
Is eMeals giving you trouble? Sue them with DoNotPay!

DoNotPay recently received the praiseworthy ABA Brown Award for outstanding accomplishments in advancing the wide public's access to justice. That's exactly what we want to do for you!
If eMeals or any other company is flaking your rights and continuing to bill you every month for a service you don't use or you have already canceled — our lawyer bot is what you need! Let us take eMeals to small claims court and get you the justice you deserve! We'll help you file a complaint and also supply a script that you can use in court.
What are alternative services to eMeals that I can try?
If you are unhappy with eMeals, give one of these similar services a go.
Company

Pricing

Benefits

$13.99 a month

Food restriction recipes (paleo, dairy-free, allergies)

Over 1,500 recipes

Free, but Mealime Pro goes for $5.99 a month

Customizable meal plans

Food waste reduction
We've got more cool tricks up our sleeve!
Check out all the amazing things we can do to save you both money and effort:
Fight your speeding tickets

Dispute your traffic tickets