Dreaming of Change? Cancel Dreamstime the Easy Way
Dreamstime is an online community for royalty-free photos and stock photography. The company was established in 2000 and offers around 150 million photos, illustrations, and vector images, organized across different categories and themes. Besides images, they offer royalty-free music, audio, and video clips.
Dreamstime Subscription Plans
While you can sign up for a free profile and use the Free Photos section, the biggest part of Dreamstime's stock won't be available unless you subscribe to one of their paid plans:
Duration

Monthly Downloads

Price

One month

Five or ten

$23 per month for five photos

$35 per month for ten photos

One month

15 or 25

$25 per month for 15 images

$35 per month for 25 images

One month

750

$197 per month

12 months

750 per month

$1,724 total
Besides automatically renewable subscriptions, you can also purchase:
Credit packages, ranging from 11 to 2,000 credits

Extended license subscriptions

Video subscriptions, ranging from web to 4K resolutions
Cancel Dreamstime With DoNotPay

If you purchased a Dreamstime subscription and ended up downloading just a few photos, you might want to cancel that monthly expense. We proudly present DoNotPay as the ultimate tool for handling unwanted subscriptions and memberships.
Using our app is easy and convenient. You won't have to bother with long and annoying calls to customer service centers or spend your time on finding proper cancelation procedures hidden deep in the terms and conditions.
Canceling Dreamstime with DoNotPay is as easy as A-B-C:
Create your profile in a

Select

Find Hidden Money

when you log in

Enter Dreamstime when the app asks which subscription you want to terminate
Our service will unsubscribe you from Dreamstime and send you a notification when it's done.
Alternative Methods for Canceling Dreamstime
Canceling Dreamstime by using methods other than DoNotPay will certainly cost more time and energy. The available options to terminate your monthly subscription are listed below:
| | |
| --- | --- |
| Can you cancel with | Yes / No |
| DoNotPay | Yes |
| Email | No |
| Phone | Yes |
| Letter | No |
| In-person | No |
| Company website | Yes |
Canceling Dreamstime on the Website
To cancel your monthly Dreamstime subscription on the website means to turn off the auto-renewal function:
Log in to your Dreamstime account

Click on

My Account

in the top right corner

Select

Payment Management

from the menu on the left

Locate the option to discontinue auto-renewals and confirm
Canceling Dreamstime Over the Phone
Turning off your auto-renewable subscription on the website is the way preferred by the company. If you require more assistance with this issue, you can contact their customer support at their toll-free number 800-243-1791. The regular business hours of the call center are Monday to Friday from 9 a.m. to 7 p.m. Eastern time.
In case you don't have time to wait for the first available agent, learn how you can use DoNotPay to jump the queue and get in touch with a representative immediately.
Are There Any Free Trials for Dreamstime?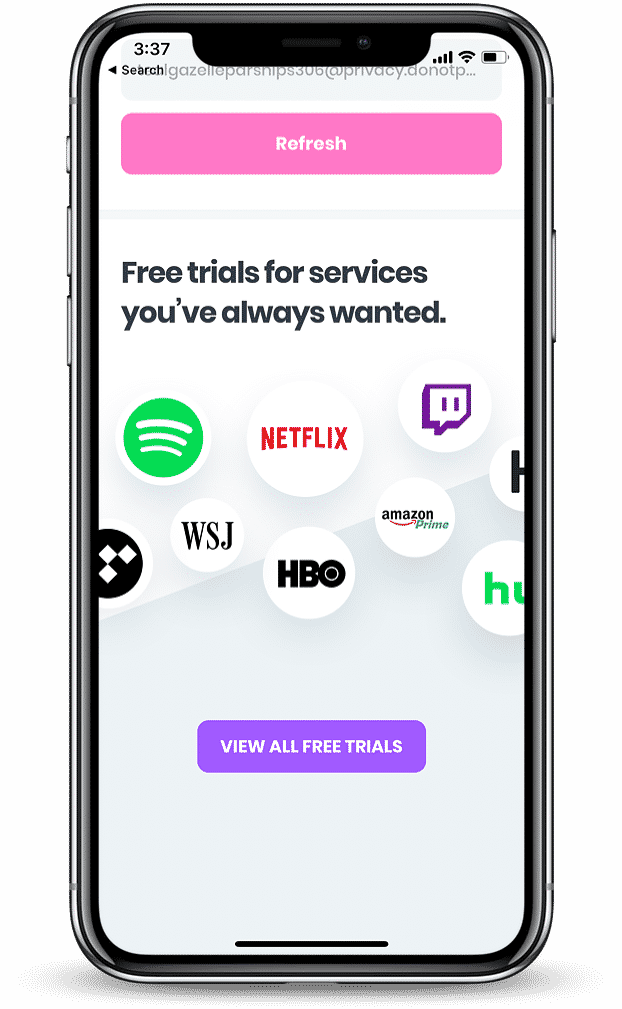 At the moment, Dreamstime offers a one-week free trial for their 15-images monthly subscription. When the free trial ends, your plan will be converted to a $25 subscription renewed every month or when you run out of downloads. As Dreamstime offers change from time to time, it is best to check the currently available free trial options on their website.
If you want to try Dreamstime but don't want to risk charges on your credit card after the free trial, you can use DoNotPay's virtual credit cards. Our app will provide you with legit credit card details, which can be used to sign up for any free trial. After the free period ends, Dreamstime won't be able to charge you as our virtual cards are not connected to actual bank accounts.
Does Dreamstime Offer Prorated Refunds?
Dreamstime doesn't give out pro-rata refunds. If you choose to stop your subscription, you will be able to use it until the end of the current billing cycle.
If you have an annual subscription, you can convert it to a monthly subscription, which can be canceled before one year expires. In that case, you will have to pay the difference between the discounted price for the annual subscription and the current price of a monthly subscription. That amount will be multiplied by the number of completed months in your original subscription, as stated in the Terms and Conditions.
Pausing Dreamstime Subscriptions
While there are no official options to put your Dreamstime subscription on hold, the good news is that all your unused downloads transfer to the next month, if your subscription is auto-renewed. In case you turn off the renewal option, you won't be able to use your downloads after the subscription ends.
What Do Dreamstime Charges Look Like on a Bank Statement?
If you need to check your bank statement for any Dreamstime charges, try the following codes:
| | | |
| --- | --- | --- |
| DREAMSTIME.COM 0974 BRENTWOOD TN | DREAMSTIME.COM | DREAMSTIME.COM 615-771-5611 TN |
DoNotPay Can Keep Track of All Your Unused Subscriptions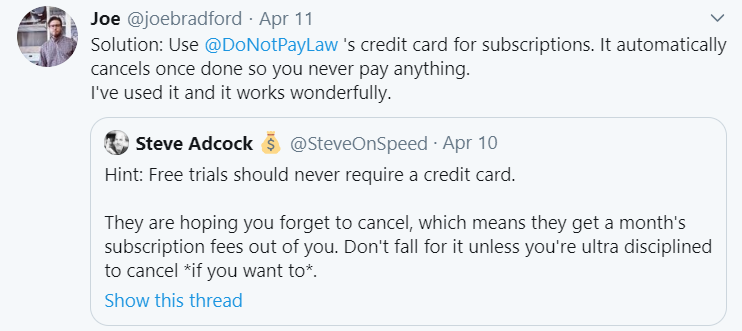 You should know that there's no need to spend money on services you don't use. Nowadays, there are so many subscriptions and memberships that it is almost impossible to monitor all our monthly charges for different apps and entertainment platforms.
DoNotPay can help you stay on top of this task if you connect your email address or bank account with our app. It will scan all the recurring subscriptions, identify those you don't use, and help you cancel them within minutes.
What Else Can DoNotPay Do?

DoNotPay's mission is to protect your consumer rights and provide the know-how when you need to fight the bureaucracy.
We can help you get refunds for plane tickets, stop spam emails, or fight cyberstalking and sexual harassment.
Access our app from any . DoNotPay can help you:
Challenge speeding tickets

Dispute traffic tickets