Cancel Classmates subscription in nothing flat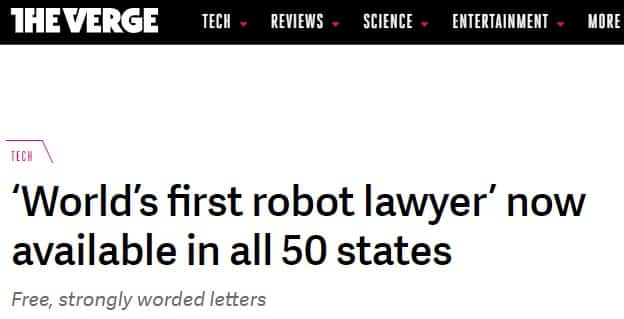 Classmates.com is a social networking service that helps users find and reconnect with their former class members and colleagues. As of 2008, Classmates is counting over 50 million members, with a total of 3.8 million paying subscribers.
How to cancel Classmates
There are several ways of canceling your Classmates paid membership: via email, phone, company website, and of course, DoNotPay.
Cancel Classmates via email
While you cannot email the company directly, you can fill out a form on their website and request that your membership doesn't get renewed. Make sure you select the "Cancel My Membership" line in the dropdown menu.
Cancel Classmates via phone
Another option is to give Classmates' customer care team a quick call on 206-301-5900, Monday–Friday, 7:00 AM to 4:00 PM Pacific Time.
Cancel Classmates via the company website
To discontinue your Classmates subscription, visit their website, and take the following steps:
Click on the gear icon in the top right corner and select

Account

Choose

Account & Billing

and enter your password

Under

Account Information,

opt for

Turn off automatic renewal

Click

Yes

to confirm
Let DoNotPay help you cancel your Classmates subscription
Why spend time on canceling your subscription manually, if DoNotPay can manage this task for you easily and efficiently?
Log in via

Select

Find Hidden Money

Enter the name of the service you wish to cancel

Wait for our confirmation email once we have canceled the subscription
Another option is to link your email or bank account to our app, and it will immediately detect which services you are not using. Easy as pie!
Does Classmates offer a free trial?
There is no free trial as such, but there are two main membership tiers. You can register for a free membership which allows you to list your name, create your profile, and browse yearbooks. On a paid membership called Classmates+, you are able to read and reply to messages in your Classmates inbox, see who visited your profile, and more.
How to recognize Classmates subscription fees on your bank statement
Your Classmates paid membership fees may appear on your debit or credit card statements as one of the following:
| | | |
| --- | --- | --- |
| CLASSMATES INC. 206-301-5900 WA | PaymentTo Classmates Inc | Payment to Classmates |
| PCH*CLASSMATES.COM | CLASSMATES.COM | CLASSMATES, INC. |
Does Classmates prorate their cancelations?
According to Classmates' Terms of Service, all fees relating to their paid services are non-refundable. If you reverse a payment made with your payment method, they reserve the right to cancel your membership immediately.
Will Classmates let me pause my subscription instead of canceling?
Unfortunately, no. If you cancel your subscription, you will automatically revert to a free membership plan.
Is Classmates giving you a headache? DoNotPay can help you sue them

If you are struggling to resolve a legal issue with Classmates, DoNotPay can support you in achieving a positive outcome. With our app, suing companies that have wronged you in small claims court is a much more straightforward process. As recognized by the American Bar Association, the world's first robot lawyer can trawl through bureaucracy and fight on your behalf to settle the matter in your favor.
What are the best alternatives to Classmates?
Company
Pricing
Benefits

Facebook

Free

Popular across people of various age groups, educational backgrounds, and nationalities

Easy to browse specific groups and pages

Simple to get in touch with someone by adding them as a friend or through Facebook's Messenger

LinkedIn

Basic plan is free, premium plans range from $29.99/month to $119.95/month

Easy to look up different institutions/companies and its constituents

Simple to join professional groups based on similar educational and professional backgrounds

Integrated messaging service
DoNotPay keeps an eye on all of your subscriptions for inactive services
If you feel guilty over spending a solid chunk of your hard-earned dollars on various subscriptions you barely use, know that you are far from alone in it. In fact, according to a recent study by the consulting group West Monroe partners, most people spend 40% more on their tech subscriptions than what they estimate! All the more reason to keep track of all of your services and subscriptions with DoNotPay and trim those that aren't useful to you. It couldn't be more plain and simple—just link your email or bank account to the app, and we'll single out all subscriptions you are paying for.
Never forget to cancel a free trial again with DoNotPay's virtual credit card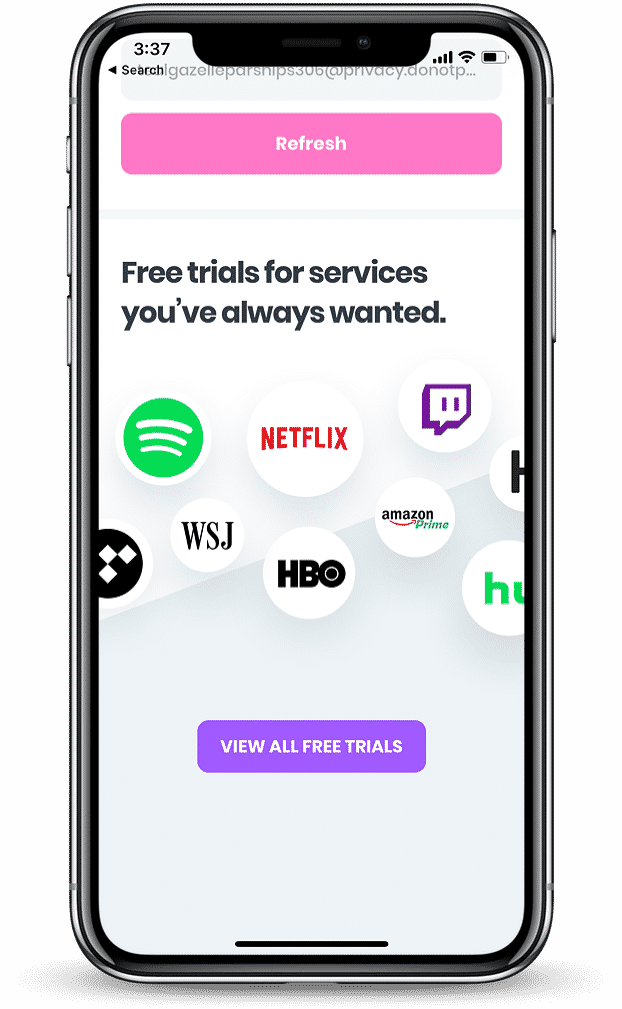 We have all been there—signing up for a free trial of a product or subscription, tricking ourselves into believing we would actively use it. Before we know it, the free trial is long forgotten about, the subscription renews automatically, and our bank account suffers a bit of a blow. Thankfully, with our Virtual Credit Card you can count on this never happening again.
In short, our virtual credit card:
Generates random credit card information

Automatically approves on "free trial" pages

Doesn't approve on "subscription" pages

Cancels subscriptions
How else can DoNotPay help you?
DoNotPay is available on and can make your life easier in countless ways:
Disprove traffic tickets

Challenge speeding tickets