Cancel bikerplay membership in just a few taps on your phone
Bikerplay is a U.K–based digital media company that offers a monthly subscription service for books, video games, movies, and music. It serves customers in the U.K, United States, and Canada.
How to cancel bikerplay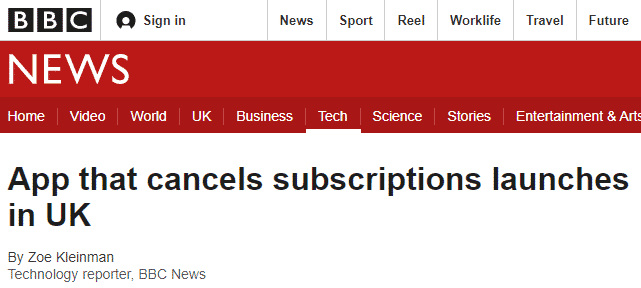 To cancel your bikerplay membership, you can get in touch with the company:
Online

Via phone

Via mail
Cancel bikerplay online
To cancel bikerplay online, you will need to
Fill in the

online request form

Confirm cancelation

Wait three business days for your request to process
Cancel bikerplay by phone
Call bikerplay customer service on 1-888-983-0264. Make sure you have ready the following information:
Name

Address

Email address used to register your account

Phone number

Last four digits of your credit card
Cancel bikerplay by mail
Write bikerplay a letter with your cancelation request to:
333 SE 2nd Avenue
Suite 2000
Miami
FLORIDA
33131
USA
Cancel bikerplay the quick, easy way with DoNotPay

With many companies having different procedures for canceling subscriptions or memberships, it's a hassle having to look up the information. One way to cancel easily is through DoNotPay. In just a few steps, you can cancel bikerplay or any other unwanted subscriptions you may have. All you need to do is:
Open DoNotPay on your

Select 'Find Hidden Money'

Select 'bikerplay' as the subscription you want to cancel
Once we have canceled your bikerplay subscription, you will receive a notification.
Ways you can cancel bikerplay membership
| | |
| --- | --- |
| Can you cancel with | Yes / No |
| DoNotPay | Yes |
| In-person | No |
| Phone | Yes |
| Online | Yes |
| Email | No |
| Letter | Yes |
Have you had a bad experience with bikerplay? Sue them with DoNotPay in small claims court

Canceling subscriptions are easy, but sometimes more action is needed, especially if you have been treated unfairly. If you believe bikerplay has breached your consumer rights, DoNotPay's robot lawyer can help you sue the company in small claims court. We're passionate about making legal access equal for all, so much so that our work has been recognized by the American Bar Association with an ABA Brown Award. Let us help you formulate an effective case against any individual or company that hasn't treated you right — we've got your back!
Cancel all your other unused subscriptions with DoNotPay
The downside of a more cashless society is that it is so much easier to overspend, especially on seemingly insignificant monthly subscriptions. In fact, it even has its own name, "subscription creep." This is when you don't even realize you've been charged for a service, or you're just too busy or forgetful to cancel. Either way, it's big bucks for companies, but money down the drain for you.
offers a simple and quick way of getting around this issue. All you need to do is connect the DoNotPay app to your bank or email account, and all your unused subscriptions will be shown at once — allowing you to cancel the ones you don't want anymore in just a couple of taps.
Avoid charges after free trials with DoNotPay's virtual credit card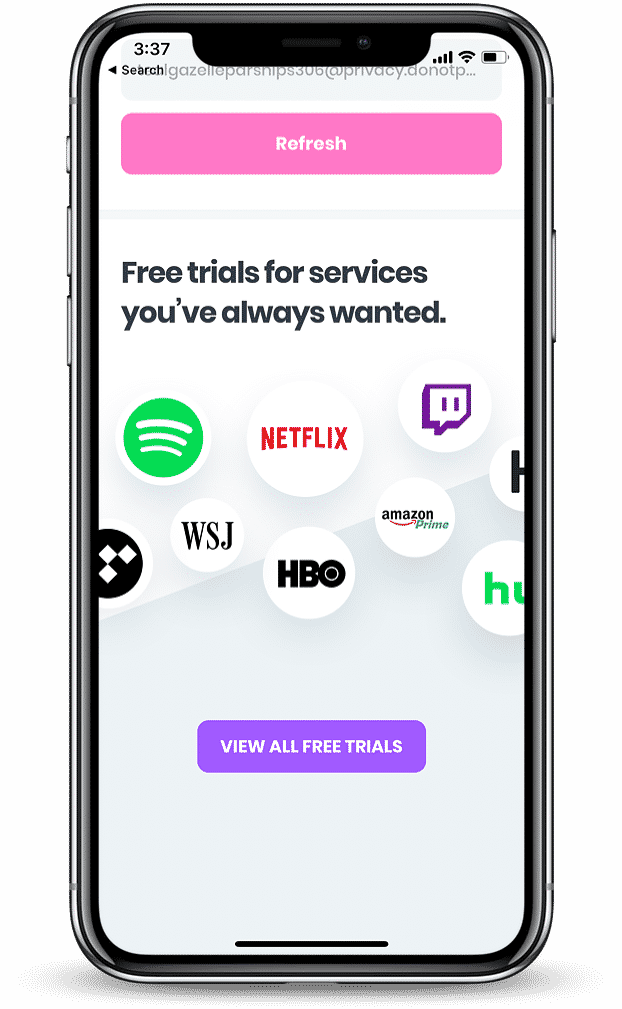 Most free trials will only work if you sign up for them with your real payment information. Of course, it is a convenient way for customers to try a service for a period of time, and even more convenient for companies to onboard users once the free trial is over. The trouble is, many people forget to cancel and end up with unwanted subscriptions and money lost forever.
You can now sign up for free trials without using your own payment information with
DoNotPay's virtual credit card. It works by generating random, unused credit card numbers that allow you to sign up for a free trial, so you never have to worry about being charged again. DoNotPay's virtual credit card helps you avoid:
Unwanted charges on your account

The hassle of canceling free subscription trials

Misuse of your personal information
How your credit card compares with DoNotPay's virtual credit card
| | | |
| --- | --- | --- |
| | Own credit card | DoNotPay's virtual credit card |
| Potential money loss | Yes | No |
| Ability to charge account | Yes | No |
| Protection against hackers | No | Yes |
| Identity protection | No | Yes |
DoNotPay saves the day with even greater features
Available in your , DoNotPay not only helps cancel unwanted subscriptions quickly and easily but can also assist you with a myriad of other time-consuming tasks. Here are just some of the other great features on offer:
Dispute traffic tickets

Fight speeding tickets