Get Airport Lounge Access With Your Avios Points
One of the few perks of frequent international air travel has always been the opportunity to relax pre-flight in a private airport lounge. These havens of luxury used to be reserved for only the most elite travelers, but nowadays, there are ways for you to gain access to these lounges even without a first-class ticket. If you are already a member of a frequent flyers program that utilizes Avios points, then DoNotPay can help you .
What Do I Get With Private Lounge Access?
If you think you don't care about the amenities offered by VIP airport lounges—think again. Here are some exclusive benefits provided by private lounges:
Escape from the crowded terminals and relax in peace
Comfort and cozy chairs
Fast and reliable WiFi access
Refreshments, including premium food and alcoholic drinks
Access to multiple outlets to charge your mobile devices
Business Center to get some work done
Refreshing Showers
Can I Get Into a Private Lounge by Myself?
Want to try to gain access to premium airport lounges on your own? You have a few options.
Get an Annual Club Membership
Admission to most airport lounges can cost you quite a pretty penny out of pocket, so be prepared to pay. Airline club memberships can range between $300 to $500 annually, and access to lounges may be limited to certain airports and locations.
Pay For a Day Pass
If you can't justify the cost of an annual membership, many airline clubs can offer you an access pass for a single day. However, even the occasional traveler might find the average daily lounge access fee of $50 to be a little too much.
Have a Rewards Credit Card
Many savvy international travelers prefer to access exclusive lounges by holding the right travel rewards credit card. For example, the Chase Sapphire Preferred Card lets individuals turn their everyday spending into rewards points redeemable for airfare, hotels, car rentals, and more. Unfortunately, rewards programs like this can be exclusive, requiring an excellent credit score and additional annual fees, which means not everyone qualifies for these kinds of travel perks.
Luckily, anyone can join one of the Frequent Flyer programs that award Avios, and DoNotPay knows how to find which .
What Exactly Are Avios Points?
Avios is a currency earned by members of various frequent flyer programs. Once you are a member, you earn Avios on flights booked with certain airlines, on hotel stays, and even through your everyday spending on things like groceries.
You can spend your Avios points on a variety of perks and rewards. Redeem Avios points towards:
Free rewards flights (You still pay taxes, fees, and charges.)
Reduced prices when booking cash flights
Extra savings on auto rentals or cars for hire
Exclusive discounts on International Hotel bookings
Travel experiences and leisure rewards—including lounge access.
The tricky part is finding out exactly which lounges you can access without paying the total price. This is why DoNotPay offers a service that searches for you.
How Can I Start Collecting Avios?
Avios are collected by participants of certain International Frequent Flyer memberships when they book flights through their chosen airline and its partner airlines. These programs also award points for other spendings, like hotel bookings, car rentals, and even online shopping. Below are four qualifying International Frequent Flyer Programs:
| | |
| --- | --- |
| AerClub | Aer Lingus has a program called AerClub that offers the modern, international traveler a loyalty program that caters to their needs by tier. You can collect 3 Avios for every €1 spent on flights flown with Aer Lingus (excluding taxes, fees, and charges) with a chance to earn bonus points in silver, platinum, and concierge tiers. |
| British Airways Executive Club | Becoming a member of the Executive Club offered by British Airways gives its members access to a range of exclusive promotions. Avios points are easy to collect with flights booked through British Airways, oneworld®, and its partner airlines, and the more you fly, the more benefits you'll unlock, like priority check-in and Fast Track security. |
| Vueling Club | Vueling Airline can fly you back and forth from beautiful Spain or take you to countries like Norway, Sweden, or Croatia. Vueling Agencies is known for its friendly, personalized service. You can start collecting Avios on flights with Vueling and hotel stays with Melia, Kaligo, Rocketmiles, or Iberostar. |
| Iberia Plus | Becoming an Iberia Plus member means you'll collect Avios points on flights booked with Iberia, oneworld® airlines, and other selected airlines. Members can also choose to upgrade to Elite status Iberia Plus cards, accumulating Avios even faster. |
How Does DoNotPay Get Me Lounge Access With My Avios Points?
Now with your favorite Frequent Flyers Membership safely earning you a steady balance of Avios, DoNotPay can seamlessly highlight the best airport lounges available to you when you travel. Don't know where to start? DoNotPay has you covered in 3 easy steps:
1. Tell us which airport you're flying out of or into.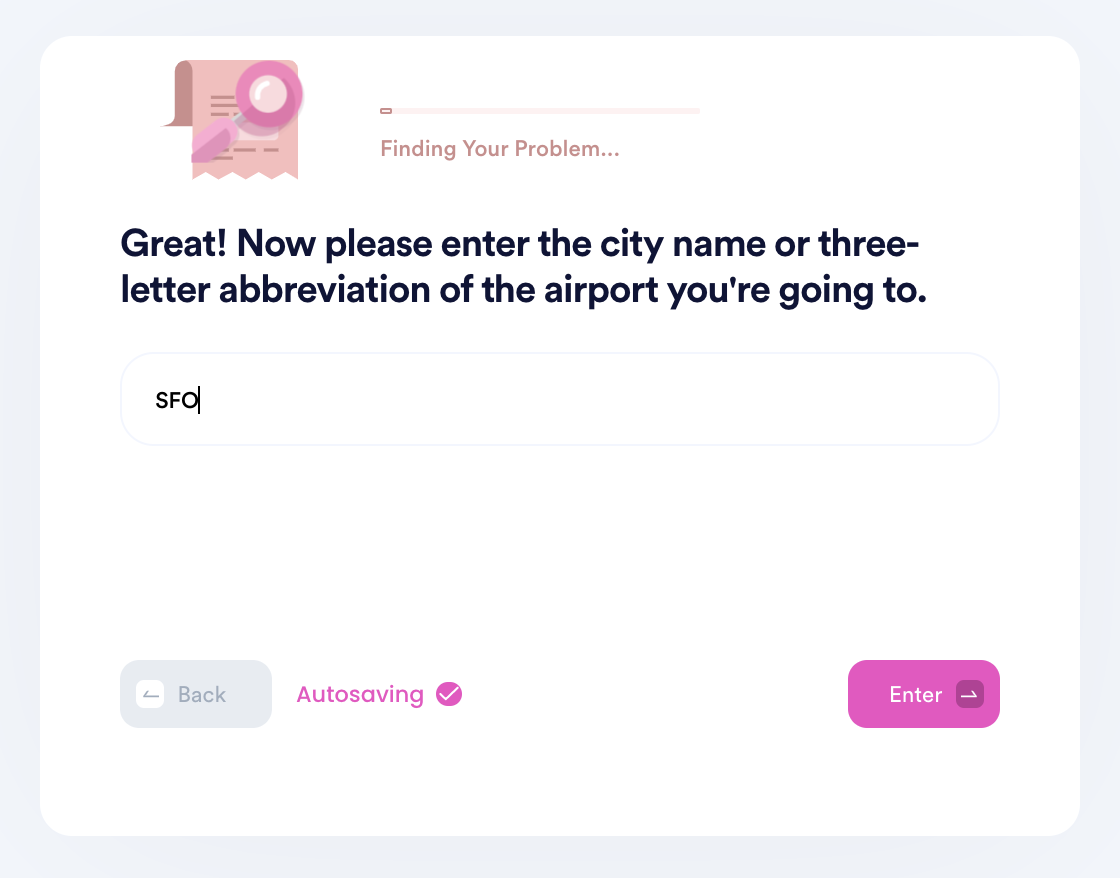 2. Select whether you have any of the special travel rewards or airline credit cards, or are flying in a premium fare class.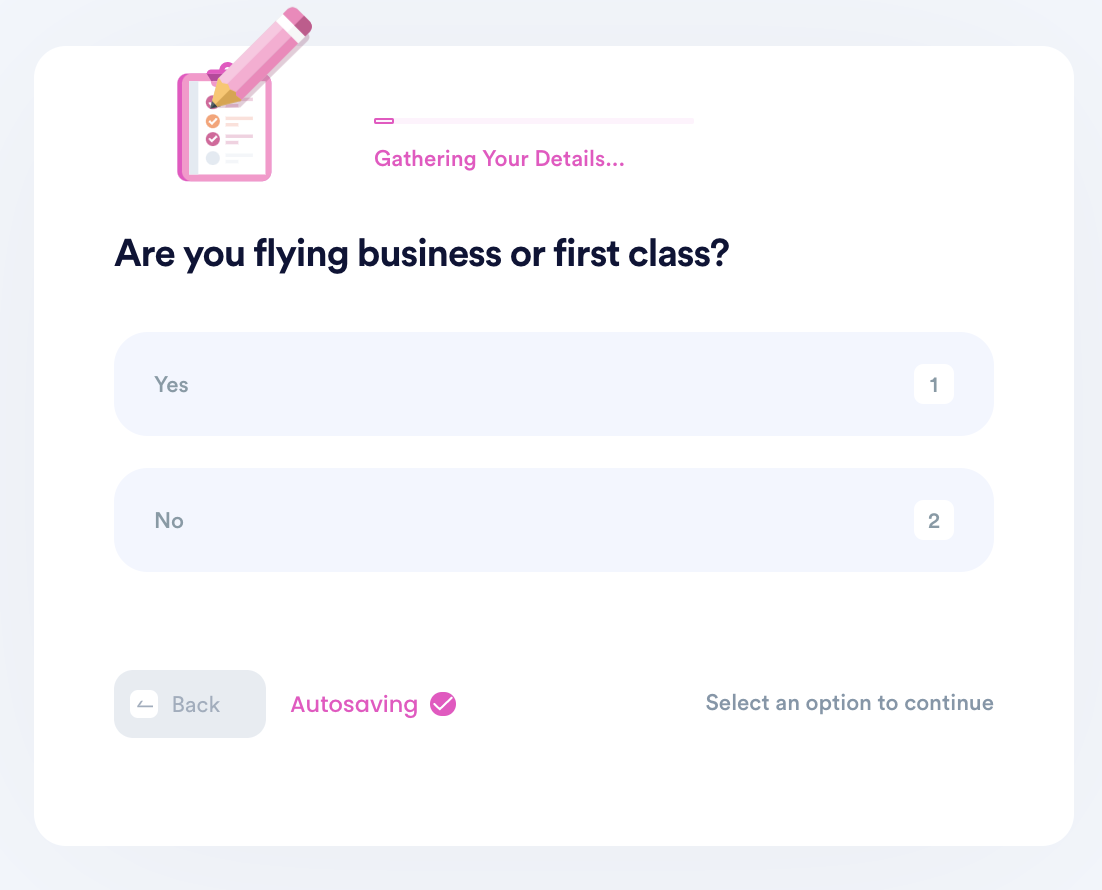 3. Enter which airline you're flying with.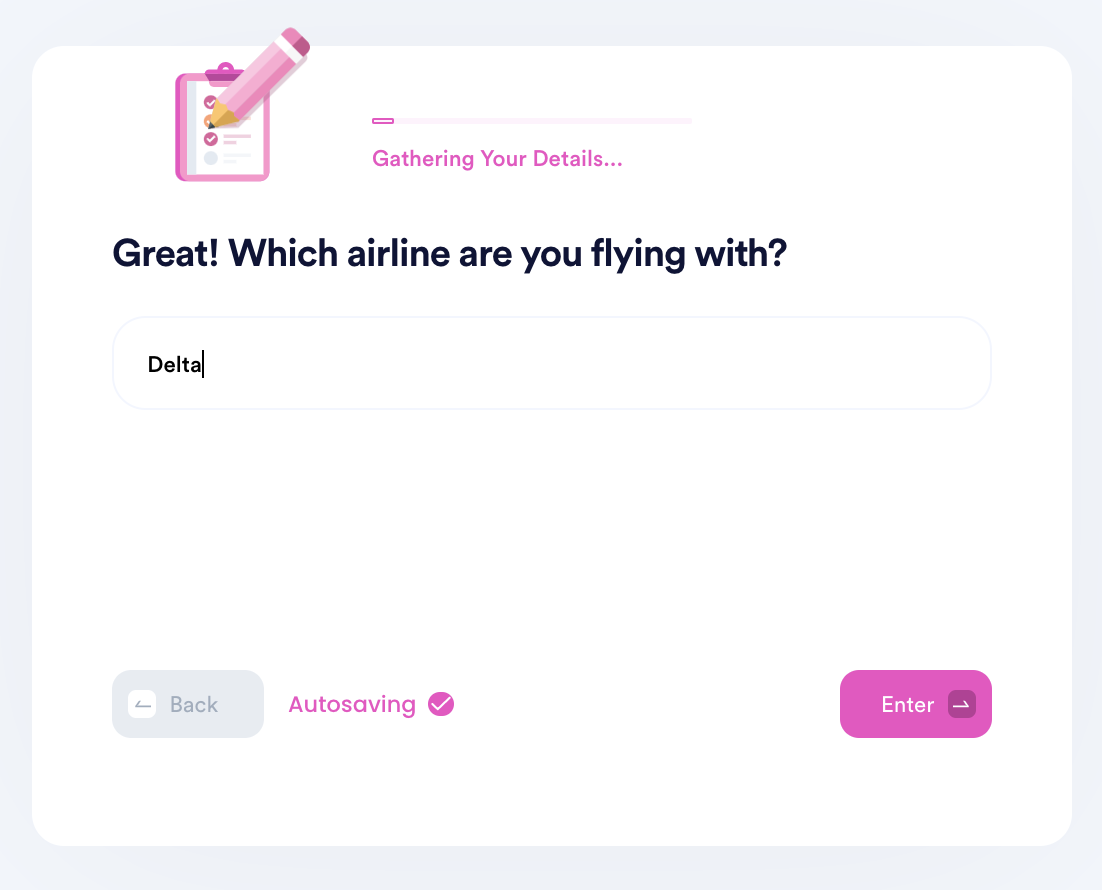 What Else Can DoNotPay Do for Me?
Once you see how much time and hassle is saved using DoNotPay to search for Avios points-based airport lounge access, you'll undoubtedly be excited to know about the other services offered by DoNotPay. Here's a list of travel-related predicaments that DoNotPay can quickly and easily help you resolve:
Learn how to make your life easier today by exploring all the products and services offered by DoNotPay.