How to Get an Anthem Refund in No Time
Anthem is an online video game made by Electronic Arts. Since it's designed to be played by multiple people, it provides an interactive experience. The game can be bought for PC, PS4, and Xbox. If you are not happy with your latest Anthem purchase, here is how you can get your money back.
Can You Get a Sony Anthem Refund?
Sony is no stranger to backlash when it comes to refund policies. The good news is that Anthem has been a bad experience for so many gamers that the company started to give full refunds for the game to dissatisfied buyers. There have even been reports of the game crashing people's PS4s.
How to Request an Anthem PS4 Refund Manually
If you are one of the people who bought the Anthem game for their Sony Playstation, there are two ways you can request a refund from the company:
Making a phone call

Chatting with the company on the Sony website
Keep in mind that the regular Sony policy on refunds for games and digital content dictates you must request a refund within 14 days of purchasing the item. To be eligible for a full refund, you can't download any of the content you bought. You can still try contacting the company's Customer Support if the item is faulty.
Anthem PS4 Refund by Phone
One way in which you can try to get your money back for the purchased Anthem game is by making a phone call to Sony. Since the game has been problematic, like we've seen, this is what you would probably be tempted to do if it caused your PS4 console to crash. Follow the steps below to request a refund by phone:
Prepare your account information

Dial +1 (800) 345-7669

Wait out the phone queue to get a Sony representative on the line

Place your request to the company
Although people have gotten refunds this way due to a bug in the game, there are high chances phone lines are overwhelmed, and you won't be able to reach the Sony customer support.
Request a PS4 Anthem Refund on Their Website
If you're lucky, you might be able to request your Anthem refund on the company's website. People do this by engaging in a live chat with Sony agents. Here's how:
Access the Sony Support page

Choose the Request a Refund option

Below the Contact Us section, click on the Chat option

Fill out your information to log in

Sit through the waiting period

Request your refund once a representative reaches you
Note that even using the live chat, you may not reach Sony representatives in hours. If you do decide to request your refund this way, the Sony support chat is supposed to be open Monday–Friday, 8 am–7 pm PST.
Ditch the Trouble and Get Your Anthem Refund With DoNotPay

You heard us right! DoNotPay can help you request an Anthem refund without you having to deal with Sony at all. It also doesn't matter whether you purchased the game for your PC, PS4, or Xbox One — our robot lawyer is here for you!
The only task you have is to log into DoNotPay from any web browser, and the rest is on us. To have us request a refund for you, follow these simple steps:
Go to the Chargeback Instantly section

Provide the payment details you used to buy Anthem

Tell us which company you bought the game from (EA, Sony, or Microsoft)

Verify your signature
That's that! Once you go through these steps, our robot lawyer immediately faxes your request to your bank, and you get the confirmation email in your inbox right away. We can also send a dispute letter to the company on your behalf, including all important VISA or Mastercard details, and help you receive your refund as soon as possible.
The other way in which DoNotPay helps is by contacting any customer service for you. If you wish to speak to Sony personally, we can wait out the cumbersome phone queues in your stead.
| | |
| --- | --- |
| Can You Request a Refund Via | Yes/No |
| DoNotPay | Yes |
| Email | No |
| Phone | Yes |
| Letter | No |
| Website | Yes |
| In Person | No |
Watch Out for This if You Want the Anthem Game Refund
Sony is not known for having a clear-cut returns policy. No matter your reason for requesting a refund from them, you may experience various issues. Here are a couple of things you should watch out for:
Sony is also notorious for changing its terms of service often and putting the blame on the customers for a faulty product.
When Will Your Sony Refund Arrive?
When Sony approves your refund request, you should get your refund in no less than two weeks. The company itself should process the return to you in two working days, while it may take more for the funds to be credited back to you. It all depends on the bank you're using. The longest it could be is a week or two.
Can You Get an Anthem Refund for Xbox?
Just like with PS4, you can try requesting an Anthem refund for Xbox too. Xbox is a gaming brand produced and owned by Microsoft. If you get your Anthem game from Microsoft, you can apply for a refund by following these steps:
Go to the Subscriptions and Billing page on the

Microsoft website

Log into the account you used to buy the game

Fill out a refund form

Wait for an answer
The process seems simple, but there are quite a few requirements you'll have to meet. They are as follows:
You purchased the game from the digital Microsoft Store

The item was discovered to be faulty

The game was bought less than 14 days before requesting a refund

You haven't played the game for longer than two hours

You downloaded the product to check if it works 
Phew! That's a lot of requirements you have to meet. The takeaway is that if your Anthem game has a bug that's damaging your Xbox device or you are dissatisfied with it for any other reason, you have to request your refund fast. You'll also need sharp nerves to get through all the hassle in communicating with the company. Of course, you can skip all that by requesting your refund with the help of DoNotPay. Just make an account using any web browser and follow the steps we listed above.
Do You Feel You Have Been Cheated?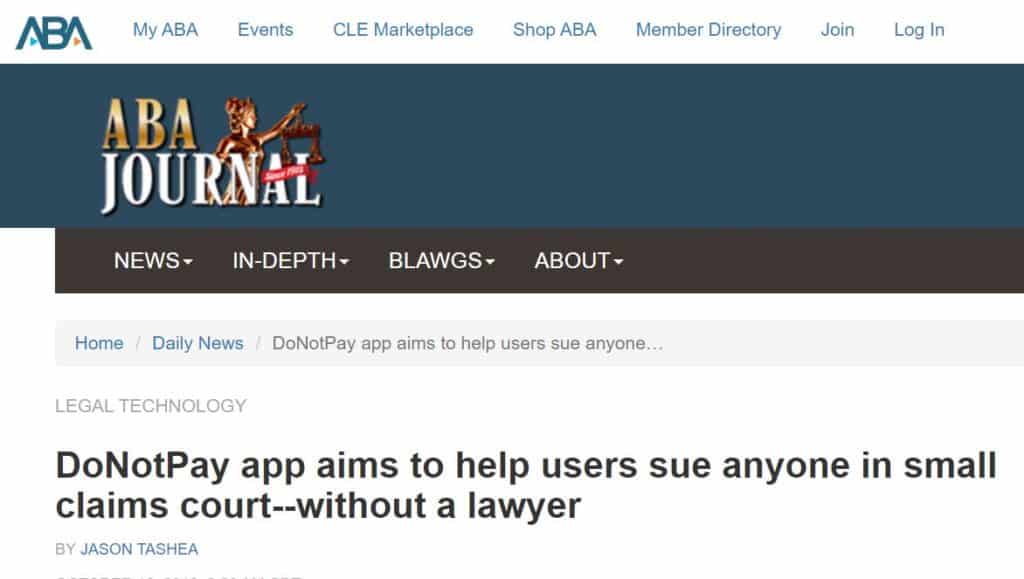 If you feel like you are being misused in any way by EA, Sony, or Microsoft, you would not be the first person to have that happen to them. The excellent news is that you can easily sue anyone in small claims court with DoNotPay. We can draft the paperwork for you and guide you through the process of filing the claim. The only task you'll then be left with is showing up in court. Even then, you'll be highly prepared thanks to the script we can draft to help you win your case.
DoNotPay Makes Customers a Priority

DoNotPay has always cared about customer rights and dealt with situations when those rights are infringed. We offer a number of services to help you deal with various companies. Access DoNotPay from your web browser and start enjoying the benefits today. Here is a list of what we do to make your life easier:
Appeal traffic tickets

Appeal speeding tickets