Get Your Highland Village Pet License With Ease
As a pet owner, you are aware that they come with a lot of responsibilities. The fact is, pet ownership is much more than just snuggling and teaching them cute tricks. Not only do they need a healthy diet and adequate exercise, they need mental stimulation so that they do not become destructive. They also need to be legally licensed. A pet license is typically used to prove that you are in compliance with local vaccination records, and can help your pet get returned to you if it gets lost. If you have questions about obtaining a Highland Village pet license, DoNotPay can help answer questions, and can even quickly apply for the pet license.
Highland Village Pet License Overview
According to the City of Highland Village, Texas website, the city ordinance requires that any animal within the city limits must be registered.
All dogs and cats older than 4 months are required to have a current rabies vaccination and a city registration
Registrations are to be renewed annually.
Registration tags should be worn by pets, especially when they are outdoors.
An Animals in Excess Permit can be obtained for any number of animals in excess of the above numbers - they require an inspection of the premises and must also be renewed annually.
It is also important to know that Highland Village restricts the maximum number of pets one may have based on the species of that pet. The restrictions as of right now are:
| | |
| --- | --- |
| Dogs | Max number: 4 |
| Cats | Max number: 4 |
| Potbellied Pigs | Max number: 2 |
| Pygmy Goats | Max number: 2 |
| Ferrets | Max number: 4 |
| Other Domestic Animals | Max number: 8 |
How Much are Registration Fees?
The city registration fee is currently listed as $5 per pet. However, any pet owner that is over the age of 65 may register their pet for free, simply by providing proof of age.
How to Obtain a Highland Village Pet License on Your Own
Getting your pet registered in Highland Village is not especially difficult, though it can be a little tedious and time-consuming, especially if you don't want to bother with printing documents and writing checks. 
Pet Registration By Mail
Go to the Pet Registration page on the Highland Village website.
Scroll down to "pet registration" by mail and click the link for the registration form.
Print the form and fill it out manually. Alternatively, you can type directly into the PDF form, print and make sure you sign.
You can only pay by check or money order. Make it payable to Highland Village Animal Registration.
Include a copy of each pet's current rabies vaccination
Mail to the following address:
Highland Village Animal Registration c/o PetData
PO Box 141929
Irving, TX 75014-1929
Pet Registration Online
The City of Highland, Texas website directs you to an online registration form on a pet licensing website. However, this website does not currently have a form to register your pets, and directs you to contact the city of Highland Village for questions regarding pet requirements. If you still prefer to file for registration quickly online, DoNotPay can do that for you! 
DoNotPay can Quickly Register Your Pet in Highland Village 
You are a busy person, so save yourself time and hassle by using DoNotPay to quickly register your pet.
How to Save Time Registering Your Pet in Highland Village using DoNotPay:
1. Go to the Pet Licenses product on DoNotPay.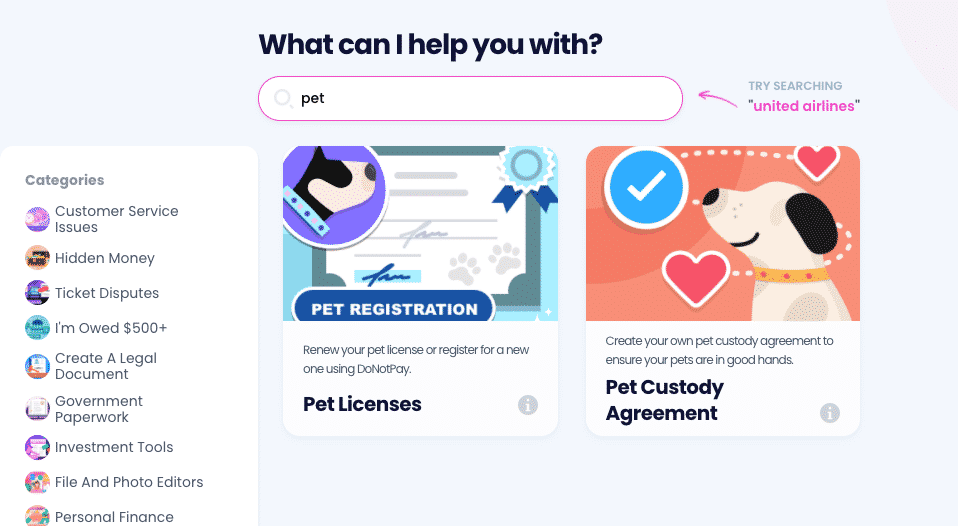 2. Enter the county or city you are looking to register your pet in.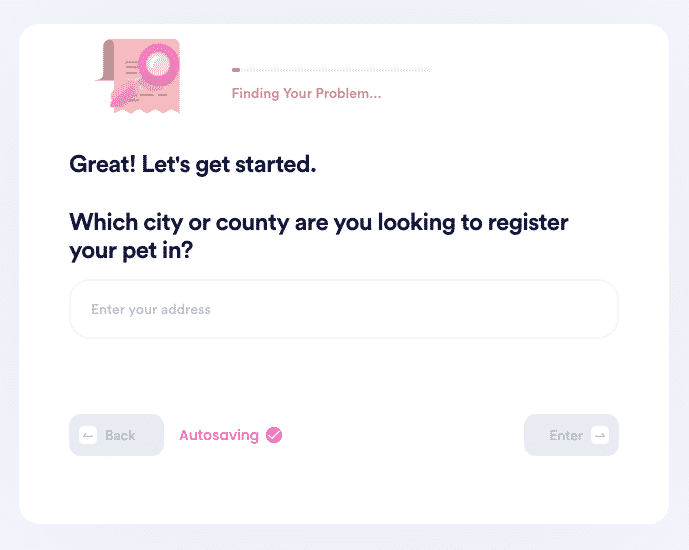 3. Tell us more about your pet, including the breed, gender, whether they are spayed/neutered, approximate age, and more.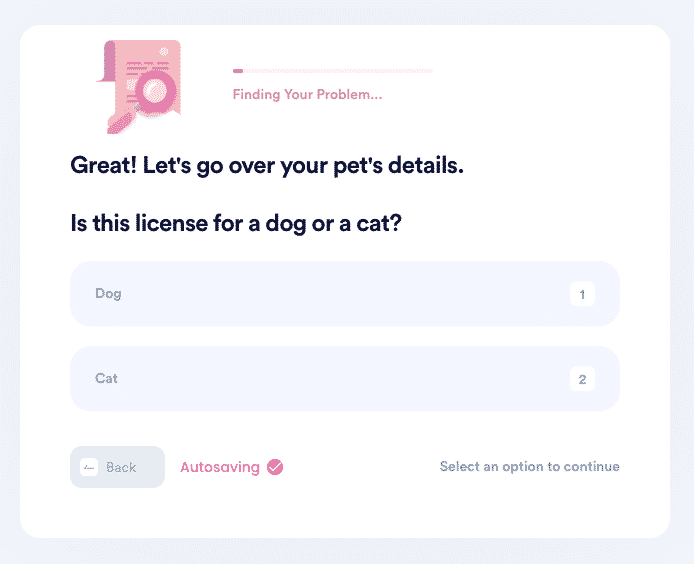 4. Upload evidence documents that prove that your pet has been spayed/neutered (if applicable) and a copy of the rabies vaccination certificate.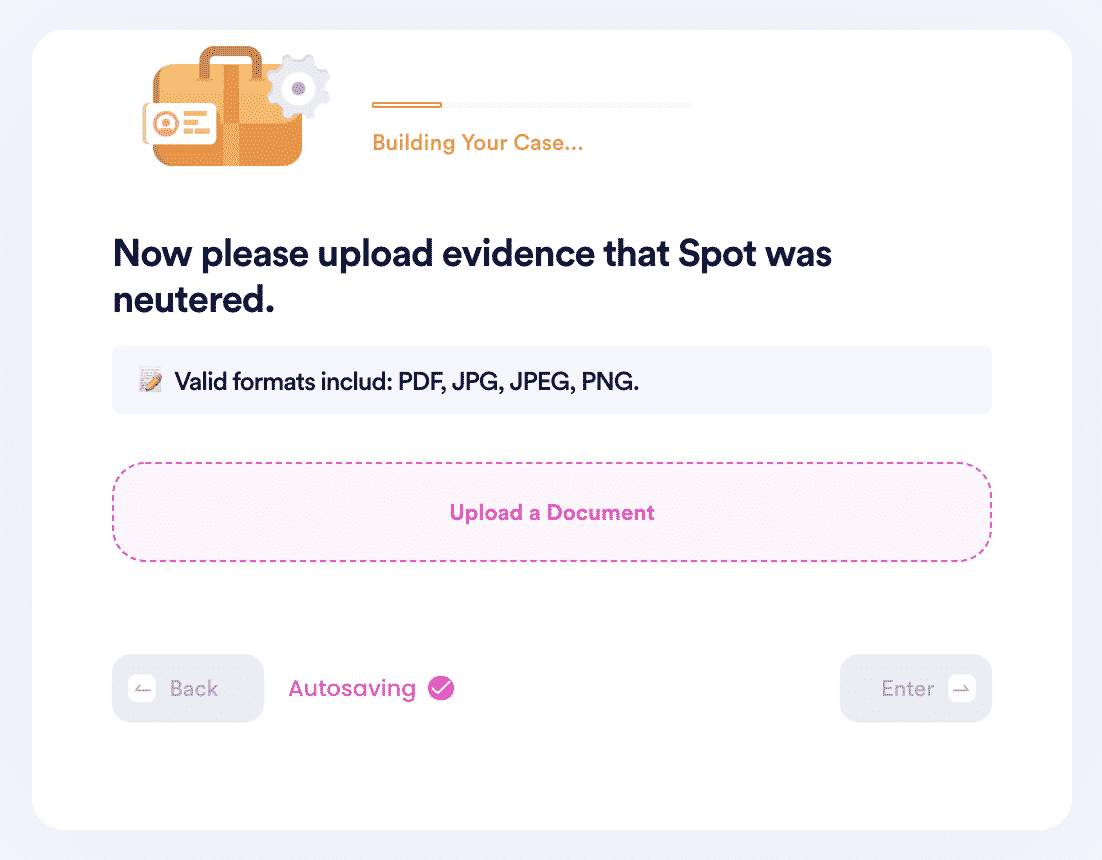 5. Enter your contact information, including email, address, and phone number.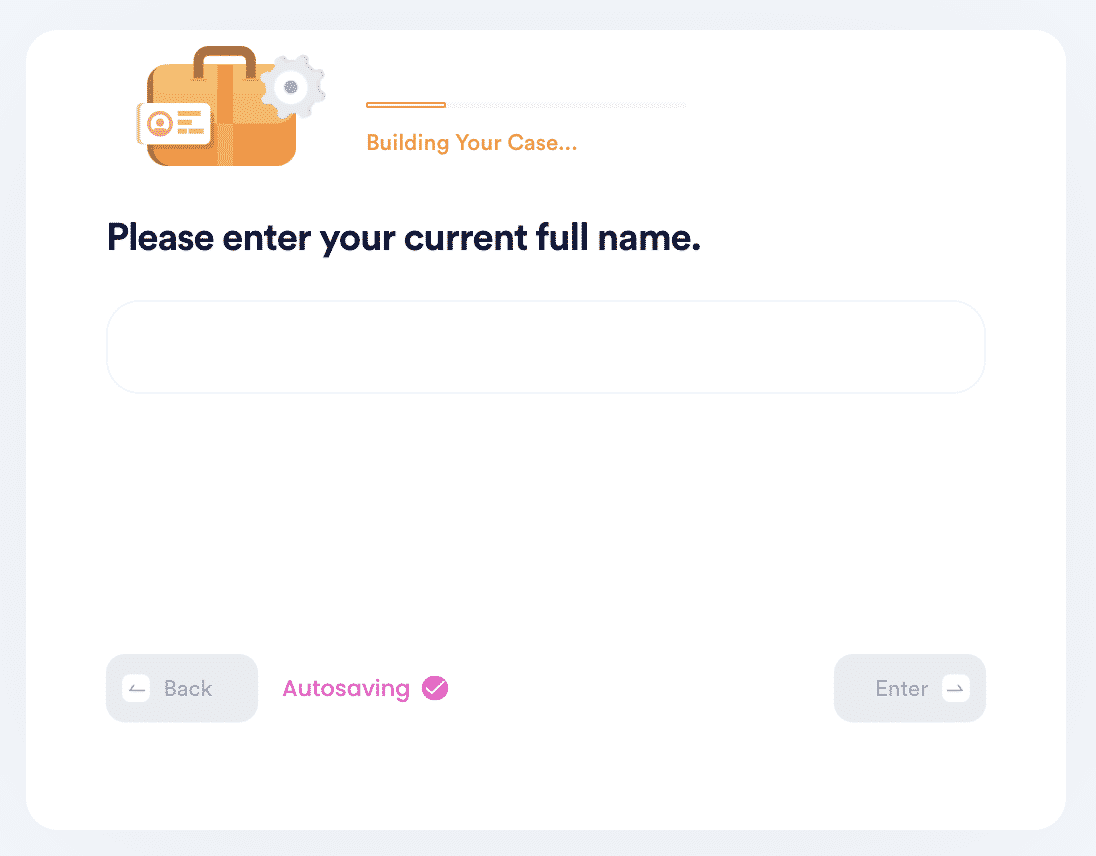 6. Complete your application by paying the license processing fee, so we can file the application on your behalf.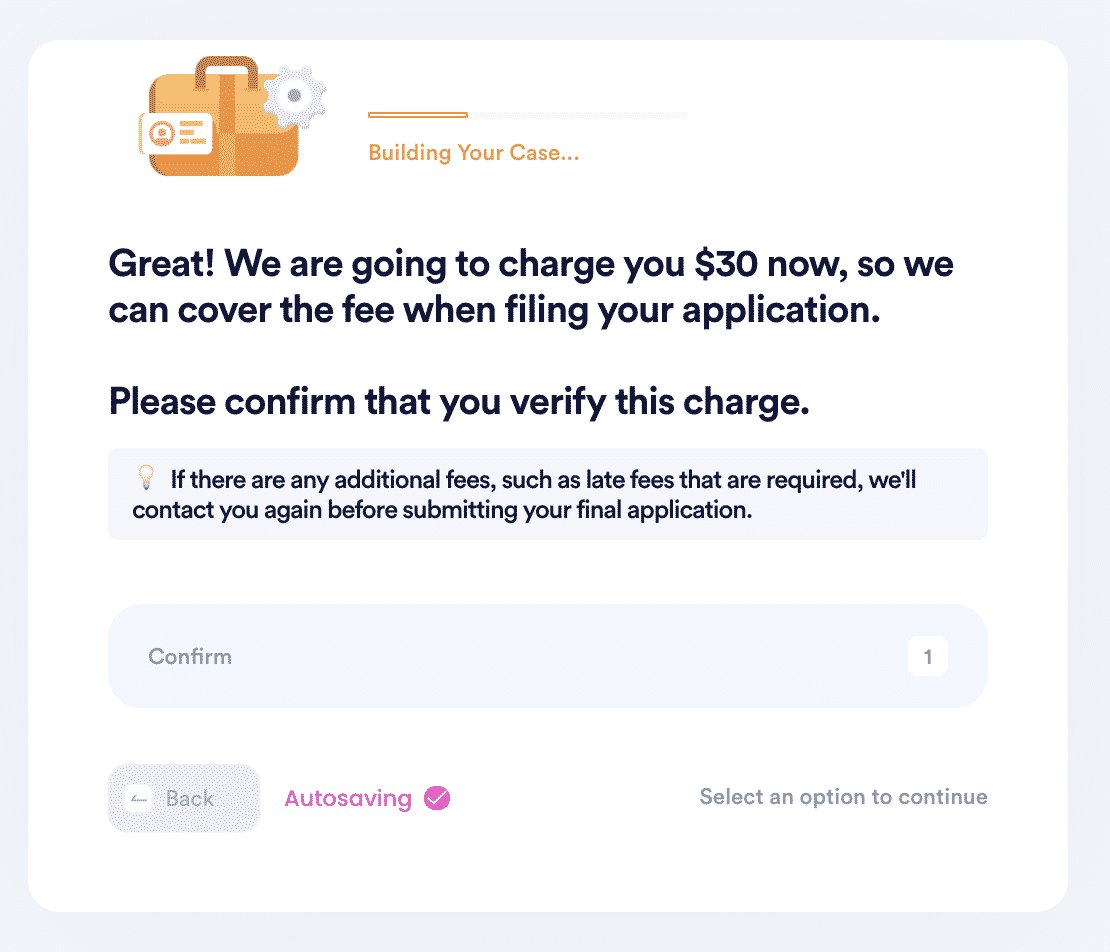 Why Should You Use DoNotPay to Apply for a Pet License?
DoNotPay is an easy, fast and successful solution to registering your pet. You only have to give us your information, instead of printing forms, writing checks or trying to remember to mail in the forms. You can take care of everything right here, right now. We will file the registration on your behalf, and you can get back to taking care of your animals!
DoNotPay Helps You License Pets Anywhere 
DoNotPay's Pet Licensing service works everywhere, not just The City of Highland Village. For instance, we have successfully helped people register pets in cities, counties and states across the country, including:
How Else Can DoNotPay Help You Today?
In addition to helping pet owners with licensing, we can help you in many other ways, including:
Let DoNotPay solve your problems today.