Need help with FPL bill? Let's see what can be done
Heating is not something you need to worry about in the sunny state of Florida, but cooling does require a lot of power, and FL residents need it all year long.
Florida Power and Light (FPL) company is one of the major players on the utility scene in the Sunshine State, serving around 5 million customers. That amounts to 10 million people, so if you are an FL resident, the chances are that you will be an FPL customer.
The good news is that the company does not have any scandals related to its business, and most users are satisfied with the quality of service. This does not mean that the prices are low, so let's see what can be done to lower the bills or get some assistance with paying for them.
Let DoNotPay help with your FPL bill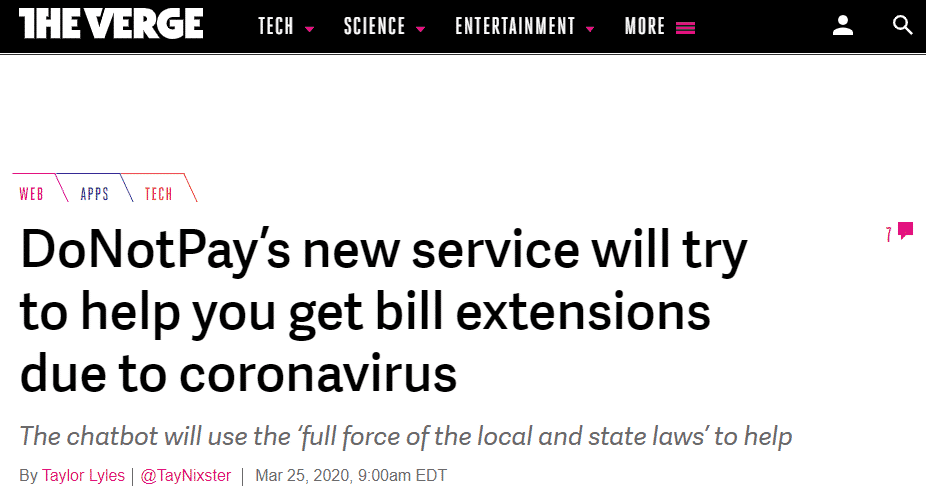 Whatever the problem is with your FPL bills, you should know that you are not alone in your struggles. Many customers are having difficulties in keeping up with their payments. Apart from various assistance programs available in Florida, you can always turn to DoNotPay for help.
It's a free app that uses AI to assist people with administrative tasks that take a lot of time and effort. Most of us don't have a team of suits to take care of the intricate red tape, so DoNotPay acts as a virtual legal advisor that you can contact in case you need professional help.
The procedure is quick and easy:
Log on DoNotPay through your

Choose Corona Relief from the menu

Pick the type of bill

Provide the necessary info through a short chat with our robot lawyer
DoNotPay will suggest further steps as soon as possible. There are numerous things the app can do for you. Don't hesitate to contact us if you need an extension, waiver, or even someone to jump the queue for you while you wait for FPL customer support to pick up.
Learn how to read your FPL bill
The first thing you should do is learn how to read your FPL bill. Utility bills may seem like heavily coded messages if you don't understand the line items. FPL is one of the best providers in the States, but that does not mean that its bills are not complicated to figure out.
The issue comes from the fact that almost half of the total amount has nothing to do with your actual energy usage. Fees and surcharges are a considerable portion of the sum. They serve to cover various costs of the company. It seems unfair that you have to pay for the expenses of an energy giant, doesn't it? The bad news is that the Florida Public Service Commission approves all fees and surcharges, and trying to dispute them is futile.
What you can do is understand how much power you do use and see if there is a way to cut down on unnecessary usage, and be more responsible with energy. FPL created a useful app called the Energy Analyzer that can show how much power you are using, and offers tips on how to manage it effectively.
Check your FPL bill for errors
FPL is a responsible company that tries to provide the best service to its customers. This does not mean that they don't make mistakes, so make sure that you check your bill for errors every time.
Pay attention to the following:
A sudden increase in one of the line items

Duplicate items

Account number

Your personal data
Although everything is digitalized, there is a lot of room for errors. A simple check can save you a lot of time and money, so make sure not to take the total amount at face value.
FPL bills during the COVID-19 pandemic
FPL took a customer-oriented approach in dealing with the coronavirus outbreak that affected the entire country. The company announced that it would cut down the electricity bills for May 2020 by 25% for all customers.
| | |
| --- | --- |
| Typical FPL utility bill (1000 kWh) | FPL bill after the May 2020 discount (25%) |
| $101.27 | $75.95 |
Florida utility regulators approved the request from FPL, so you can expect a significant reduction in your statement. The company advised that the decrease in the cost of fuel is the reason behind this grant.
Other good news is that FPL will not perform any disconnections during the national health crisis, and it will waive late fees for users who are affected by the public health emergency.
If you are an FPL customer, you should know that the company offers rates much lower than the national average, as you can see in the table below.
| | | |
| --- | --- | --- |
| | Amount | State |
| Lowest typical residential bill (1000kWh) | $89.34 | Washington |
| Typical FPL residential bill ( 1000kWh) | $101.27 | Florida |
| National average | $141.56 | / |
| Highest typical residential bill (kWh) | $369.65 | Hawaii |
Ways to save on your FPL bill
Squandering energy is one of the main reasons for high power bills, so you should try to be as responsible as possible when it comes to energy that you use. With the ongoing climate crisis, we all need to step up because the unnecessary overuse is as destructive as it is expensive.
FPL offers advice on how to manage your power usage:
Lowering the temperature on the water heater by 10 degrees can reduce the costs by 3–5%

Turning off the fan when you are not in the room because a fan that is active non-stop amounts up to $7 on your bill

Replacing and cleaning the filters on your AC regularly reduces the cooling costs

Cleaning the filters on your dryer makes it more energy-efficient

Using the sensor function on your dryer keeps your clothes from overdrying and the machine from spending unnecessary power

Switching your thermostat to auto for both heating and cooling allows for more reasonable energy use and lower bills

Turning off the lights when you leave the room contributes to the preservation of the environment as well as the home budget
Following these tips may result in a lower bill, so you should give them a chance. Discipline is vital, so try to set reminders and get other household members to comply with the rules.
Negotiate your FPL bill
What most customers are unaware of is that utility bills are negotiable, especially if you live in an area where you can switch providers. In this highly competitive market, utility companies are fighting for every customer, so take advantage of that.
These negotiations are not going to be easy. Energy suppliers—and FPL is not an exception—will try to make as much money as they can on you, so you need to come prepared to the negotiating table.
Follow these steps before you start bargaining with FPL:
Research the competitors

Formulate a plan regarding what you want

Make a backup plan if the negotiations fail
Researching the competitors
You need to know what the competition offers so that you can get a better negotiating position with FPL. There are several power providers in Florida, so get a quote from as many as you can, and compare the offers. Note all the things that you need or like and put it in your plan.
The plan
It is crucial to be realistic in your demands. See what the lowest offer is for the level of service you need and make it your starting position. You should be precise regarding what you need and how much you would like to pay. Be polite but firm, and clearly state that you have a counteroffer, and you are willing to take it if things don't work out with FPL.
Backup plan
Make sure that you have a backup plan in case the negotiations fail. It is vital to understand that the FPL customer representatives have vast experience in dealing with clients, and they tend to know if you are bluffing. Don't make empty threats and be ready to switch providers if FPL doesn't want to give you a better deal.
Ask FPL for an extension on the due date with DoNotPay's assistance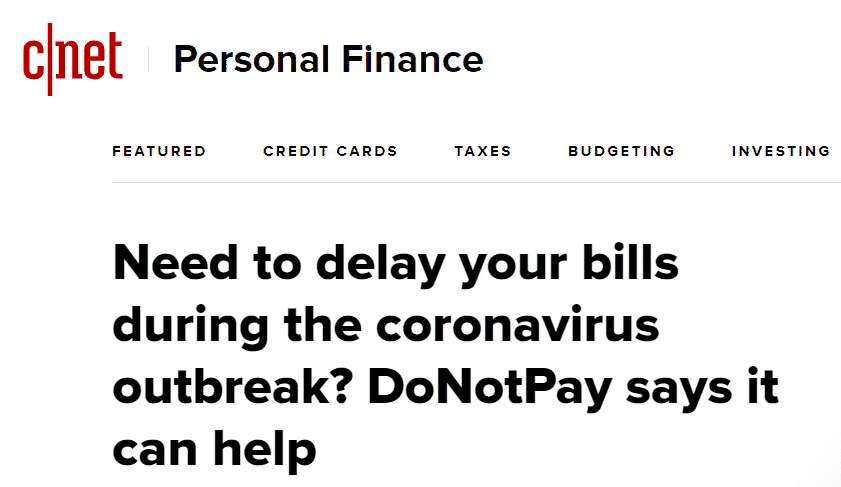 If you realize that you are going to be late with paying your FPL bill, the first thing to do is ask for an extension. Although the company will check before granting this relaxation measure, most extension requests are successful.
By extending the due date, you save the money on late fees. In case you are not skilled in writing extension letters, DoNotPay can jump in and help you. All you have to do is provide the date, account number, and necessary personal information, and we can have that letter ready in a matter of minutes.
The due dates often do not coincide with your payday, so you can try asking for a permanent change of the due day from FPL. That way, you can cover the costs immediately and not worry about setting the sum aside.
Ask for a waiver on late fees with the help from DoNotPay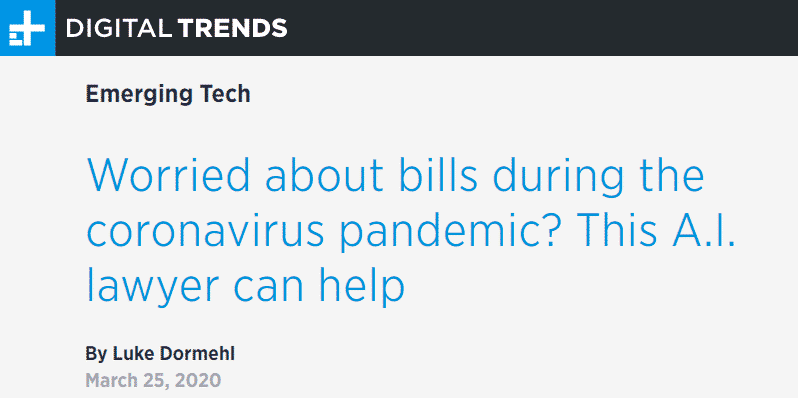 Getting a waiver on late fees is a great way to get some of your money back, but the process is not as simple as getting an extension on the due date. These are your options:
You can get a lawyer or a customer rights consultant to do it for you

You can make an appointment with FPL's customer representative

You can do it via email
The third option is the easiest and cheapest, but most people are not sure that they can write the waiver letter correctly. Enter DoNotPay, and the problem is solved. You just need to give us the details, and our robot lawyer will create a professional waiver letter and even send it instead of you.
What happens with unpaid FPL bills?
Not paying your FPL bill is not a good idea because the company can turn off the service. This means that your power can be shut off until you pay the entire amount or at least cover a significant portion of it.
The good news is that FPL will probably not sell your debt to the collection agency because energy bills are usually covered as soon as possible. The bad news is that being shut off means that you may be required to cover pricey reconnection fees in addition to your original debt.
In case you have a debt that is piling up, or you are already facing a shutoff, it is imperative to discuss your options with FPL. The best course of action is to try to make a deal with the provider directly. You can ask for the following:
A payment plan that would allow you to cover your debt in affordable monthly installments

A discount if you can cover most of the debt immediately

Switching to a more affordable level of service
What you should never do is ignore the company's emails and phone calls from their representatives. If you break communication, it is more likely that FPL will resort to a shutoff.
Taking a bank loan to cover your FPL bill
Getting a loan from the bank or paying the bill with a credit card is not something you should do. Although it is an instant solution to the current problem, it may result in complications in your finances later on.
Both personal loans and credit cards come with significant interest rates. If you are struggling to pay your power bill, you are probably in a tight spot already. Banks are way more challenging to deal with if you fail to meet the payment plan.
The biggest concern is that they can pass your debt to a collection agency, which complicates the situation further. You may end up paying the original debt plus the interest rates and the agency fee. Try sticking with FPL and avoid borrowing money from financial institutions or other lenders.
Assistance programs that can help with your FPL bill

If you realize that paying your FPL bill is an ongoing issue due to low income or other financial hardships, you should consider applying for one of the assistance programs available in Florida. Participating in one of them can help in keeping up with your payments until you get back on your feet.
These are some of the best assistance programs for FPL customers:
Care to Share

Emergency Home Energy Assistance for the Elderly (EHEAEP)

Low Income Home Energy Assistance Program (LIHEAP)
Care to Share
Charities, businesses, customers, and FPL participate in funding the Care to Share Program. It is managed by local government and non-profit agencies who determine whether you qualify for assistance by following the rules set by FPL. Some additional requirements may be added depending on the agency running the Program in your area.
The beneficiaries can receive up to $500 that they may use solely for covering utility bills. Care to Share funds are limited. Since the demand for the program is high, it is tricky to become a participant. In case you have children under the age of 10, disabled household members, or you are over 60, the chances of getting the funds increase significantly.
Additional demands are as follows:
You must provide proof of an ongoing family crisis

You should present a plan on how you will cover for upcoming utility bills (as this is one-time assistance)

You should show proof of exhausting all other available financial assistance programs (Care to Share is a last-resort program)

You should qualify as a low-income customer according to the

federal poverty guidelines
Emergency Home Assistance Program for the Elderly
With a significant number of senior residents, Florida needed a program that would help them keep up with their energy bills. EHEAEP is available for people over 60, but they also need to meet the following criteria:
Broken cooling or heating system

Lack of wood, fuel, or other materials used for heating

High energy bills because of unforeseen circumstances
You can apply for EHEAEP two times a year, once during the heating and once during the cooling season. Local community agencies are responsible for determining the eligibility of the applicants. The Florida Department of Elder Affairs manages the program.
Low Income Home Energy Assistance Program
LIHEAP is a federal program with funds distributed through local agencies. FPL teams up with local distributors to assist the people who are struggling to pay their energy bills. You must qualify as a low-income customer according to the federal poverty guidelines to apply for the program.
This alone will not guarantee the grant because the resources are limited, and the demand is high, not only in Florida but throughout the country. The following applicants have a priority:
Seniors

Disabled persons

Individuals in a financial or medical crisis
What else can DoNotPay do to assist you?
Apart from assisting with FPL bills, DoNotPay can make your life easier in many ways. Even if you are not struggling with your utility bills, you probably have numerous mundane tasks that you cannot cope with because of the extensive red tape involved.
DoNotPay is there to deal with those issues because our robot lawyer will never get tired of helping you with:
Fighting speeding tickets

Disputing traffic tickets