Stop shying away from the dentist! DoNotPay offers help with dental bills!
Dental bills are a serious financial burden for most American citizens. According to a recent study, 13% of Americans forgo dental care due to high-cost treatments. This should not come as a surprise when, on average, simple teeth cleaning routine costs between $75 and $200 (x-ray not included)—getting braces done means at least a $3,000 out-of-pocket expense!
Fortunately, there are multiple ways to lower your dental bills and keep your dental health in check. DoNotPay will show you how! 
Cut back on dental bills with DoNotPay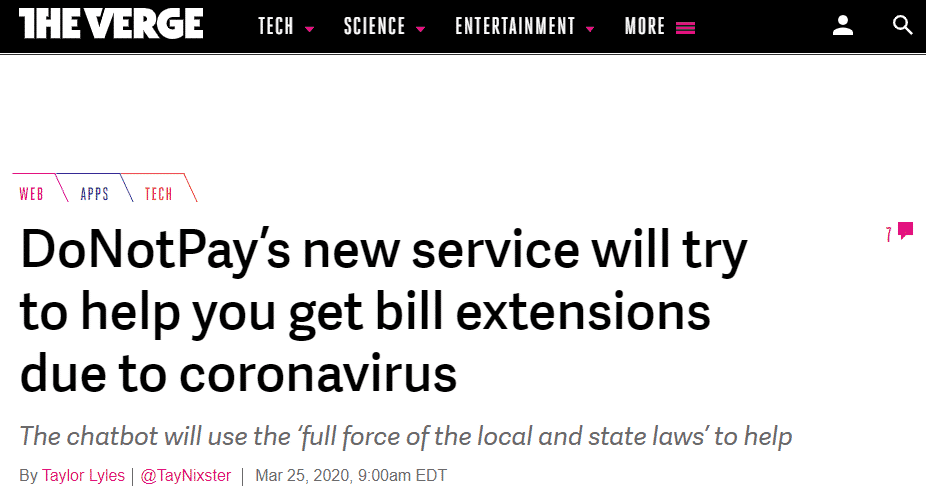 Asking DoNotPay for help is as easy as ABC, and most importantly, it is free of charge. Our app was designed to be as user-friendly as it can be, and enable you to get things done in a snap. DoNotPay is a type of middleman that puts you first! To get our assistance, all you have to do is:
Open DoNotPay via a

web browser

Click on Corona Relief

Let us know how we can help you

Share some personal information with us
Here is the most common information we will ask you for:
Your residential address

Your full name

Your email address
By deciding to use DoNotPay, you will save yourself a whole bunch of time. There will be no phone queues to deal with, no endless forms to fill out, or any other type of time-consuming nonsense. If you ask us to write a demand letter for you, we will have it ready within minutes. We know how precious your spare time is, and we want you to have more of it.
Easy ways to get cheaper dental bills
There are ways to keep your teeth healthy and clean without having to spend a small fortune on basic procedures. These are the best ways to get financial help for expensive dental costs:
Type of help
Basic overview

Dental care insurance plans

HMO insurance plans for frequent dental care

National and regional coverage provided

Insurance plans can be used alongside existing benefits such as

Medicaid

Government assistance

Insurance coverage depends on the state

A limited number of covered procedures

Non-profit organizations and charities

Offer free or low-cost dental services to low-income families

Limited financial assistance for free dental care

Provide bill payment programs

Dental schools

Procedures performed by dental students under the supervision

Some services are free

Most dental health centers are federally qualified
Save on dental bills with dental care insurance plans
Insurance plans for dental care are a great option when your employer provides limited coverage or does not provide dental insurance at all. You can settle for an independent dental insurance company in these cases and get the benefits you need. Keep in mind that both regional and national insurance companies can provide you with the coverage you are looking for.
A good place to start is to purchase an individual insurance policy. These policies typically work the same way as regular health insurance plans do. You will have preferred health organizations, provider organizations, indemnity plans, etc. The best thing about these insurance policies is that they can be used side by side with other government or employer benefits, leaving you with a fraction of the cost to cover!
Families and individuals in need of frequent dental work have the option to settle for an HMO insurance plan. These are great because they come at a reasonable monthly fee, include low dental bills, no annual preventive care maximum, and many other benefits.
The biggest problem with HMO insurance plans is that the whole HMO network offers a small number of dental practitioners and health care providers to choose from. 
If you end up getting a dental care insurance plan, do your best to read and understand what the plan entails thoroughly. You know which procedures you are going to need in the future, so make sure that they are covered by the insurance plan you are opting for!
Save on dental bills through government assistance
Another safe way to save some cash on dental bills is to apply for government assistance. Programs such as SCHIP (State Children's Health Insurance Program), Medicaid, and Medicare offer a great variety of benefits. Still, the application process tends to be a bit overwhelming, as you are required to meet a lot of qualifications. 
The catch with these low-income programs is that they usually cover necessary dental work related to other covered urgent treatments. For example, if you have a car crash and your jaw gets broken, these programs will cover the jaw reconstruction operation. 
Another thing to have in mind is that the government often funds community clinics. These health centers tend to offer either free or low-cost dental work to patients. Most importantly, it is easy to find a free community clinic in your state.
Save on dental bills through non-profit organizations and charities
In case some of your past dental bills are overdue, and you have found yourself in debt, contacting a non-profit credit counselor might be a good idea. Not only will the counselor provide you with free financial advice, but he or she will often mediate the process of reaching a settlement with the dental care provider you owe money to. 
Various charities work wonders when it comes to providing affordable or free dental services to low-income individuals and families. The most notable ones are:
Dental Lifeline Network
Dental Lifeline Network has clinics in every state in America. This organization typically helps the elderly, disabled, and any other individual in need of urgent dental service. All procedures provided by this charity are completely free of charge! You can reach out to them by calling 303-534-5360.
United Way
Like Dental Lifeline Network, United Way also has hundreds of U.S-based, but international clinics as well. To reach out to them, you can call 703-836-7112. Some of United Way's dental clinics are mobile, meaning that your new dental care provider might show up around the corner anytime soon!
Smiles Change Lives
Smiles Change Lives is aimed at helping the American youth get braces at a fraction of the cost. Though the organization does not fully cover the expense of the braces, it lowers it significantly. One downside is that you will have to spend a lot of time waiting to get your application approved. Plus, you will have to meet certain requirements to be able to receive help from the organization. Only people under 21 are eligible to apply. 
Save on dental bills through dental schools
Local dental colleges and schools are great places to visit for free or low-cost dental treatment, and they are open to the general public. The dental work is performed by students under the close supervision of licensed practitioners to ensure the best possible service. 
Dental schools offer a wide variety of services, including surgeries, X rays, cleanings, fillings, etc. 
It is worth mentioning that dental hygiene schools also provide free or low-cost services to the general public. Like in dental schools, licensed practitioners supervise each step of the process. This is a great place to get free or affordable preventive dental care, as well as help future hygienists, gain much-needed experience. Here are a few dental clinics at colleges you might want to check out:
| | |
| --- | --- |
| State | University |
| Arizona | |
| California | |
| Florida | |
| Massachusetts | |
| New York | |
| Utah | |
It is possible to negotiate your dental bills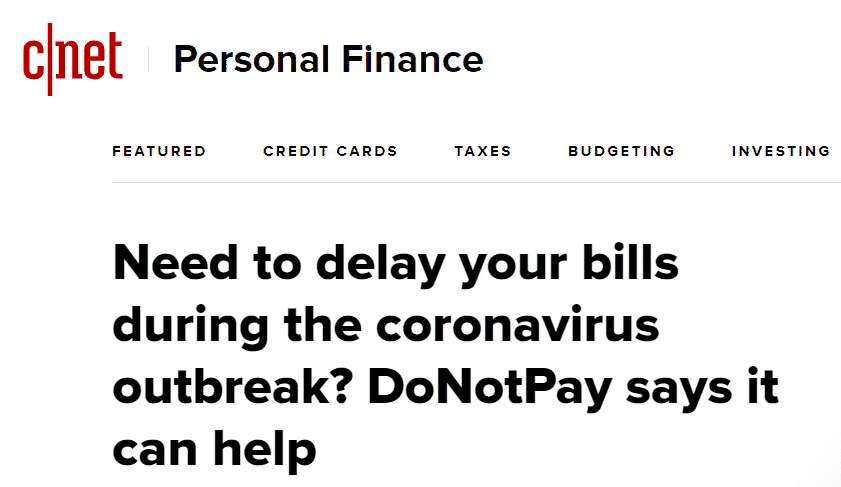 As with all other products and services, you can negotiate the cost of your dental work and save some money along the way. It might not work every time, but it is worth giving it a go since you can shave off a substantial amount of the initial cost. To secure the best possible deal, follow these next few steps:
Negotiate before you get the procedure done

Research the market 

Keep friendly at all times

Cash-out for the service

Do not give up

Ask for an insurance rate
Negotiation comes first
Negotiating with your dental care provider beforehand is a must. Before you get the procedure done, the dentist will do everything that is in their power to keep you around so that they can make a profit. That is why doing negotiation first is a great way to lower your dental care expense. 
Understand the prices
Before you embark on this journey, take some time to research the dental care market. By doing this, you will understand the differences in prices for the procedure you are looking to get. If you approach your dentist with a request to lower the cost of the procedure by 40% or 50%, chances are they will turn it down. If you let your knowledge of the prices shine through, your request will seem more reasonable, and your chances of getting a better deal will increase.
Staying friendly is key
Your attitude matters. If you approach the dental practitioner with a harsh tone and demand something instead of asking for it, you will not get what you are asking for. Negotiation is all about subtleties and non-verbal communication. As long as you remain calm and friendly, your chances of getting a better deal will improve.
Paying in cash is always a good idea
People who pay for products and services with cash usually get the best deals. When you get the dental work done, ask the practitioner for the bill, and inquire about cash discounts. More often than not, they will offer you a deal you will not be able to refuse! This option is great for those who feel less comfortable with negotiation. 
Persistence is key
Knowing when to stop is incredibly valuable. But knowing when to keep pushing makes an even greater impact. Being persistent when negotiating your dental bill is pretty handy when the dental practitioner fails to act upon an agreement, or when the bill shows an item that should not be there. Remind the dentist of the price you agreed on, and if possible, show some kind of proof. If you notice that you have been charged for something you were not supposed to, keep pushing until the bill is reduced! 
Ask for an insurance rate
Another way to use research to your advantage is to ask your dentist for an insurance rate. By doing this, you will showcase that you are knowledgeable about how things work with dental services and that insurance companies tend to get lower prices! If the insurance companies can get them, why would you not? Try not to rub this fact in the dentist's nose. Your only goal is to minimize your expense, and your dentist should know that!
Get a waiver on late fees with DoNotPay

In times of financial hardship, getting a waiver on late fees is an outcome most of us would wholeheartedly embrace. Usually, to get a waiver on late fees, you would have to:
Reach out to the customer service 

Ask for a waiver in person

Consult a consumer rights advisor

Send a waiver request letter
If you decided to ask for a waiver in-person or over the phone, know that you will probably have to spend a lot of time in queues.  You could use our app to jump phone queues, but we have a better solution to offer. 
The most efficient way to get a waiver on late fees is to send your service provider a letter. We will take care of the writing process, and all you have to do is provide us with some basic personal information.
By this point, our robot lawyer has become a real master of writing waiver letters that secure favorable outcomes for our users! We will make sure that the letter is carefully constructed, and that the reasons for your inability to pay the bills shine through.  
Getting a loan to pay off your dental bills
You might be wondering if it makes sense to get a personal loan to cover dental work. In some cases, most definitely.
One major advantage of getting a loan to cover your dental bills is that they usually come with lower interest rates, unlike credit cards. Lower interest rates mean lower monthly installments, which is exactly what you are looking for. On average, interest rates on credit cards are 16%, whereas, with personal loans, we are looking at 10.3% to 12.5% for excellent credit scores.
Depending on how good your credit score is, getting a loan to cover your dental bills might be a great idea, especially if you need basic dental work done, such as cavity fillings.
Paying your dental bills with a credit card
Paying your dental bills with a credit card is a two-edged sword, depending on how good your credit score is. For example, if your score is excellent, you could qualify for a 0% introductory APR. During the introductory period, which usually spans from twelve to twenty-one months, you will get to pay off your debt with no interest charges. 
If you still have some leftover balance when the introductory period runs out, you will continue paying off the remainder of your debt at the regular purchase APR.
If your credit score is not so great, you do not have the option to qualify for the 0% APR credit card. Plus, if you do not have insurance to cover 50% of your bill, you would find yourself in a tight spot. APR's for people with bad credit scores can skyrocket to 20%, and let us not forget about compound interest. 
In case your credit score is not good, you should probably look at other alternatives, such as personal loans, special dental payment plans, etc. 
DoNotPay's world of possibilities
From the get-go, our sole aim has been to spare you from the hard work and stress of overcoming obstacles on your own. Instead of letting pressing issues wear you down, turn to us for assistance, and we will gladly solve them on your behalf. As a brief preview, here are all the things DoNotPay can aid you with:
Fighting speeding tickets

Disputing traffic tickets