Is Experian IdentityWorks Legit or a Scam?
Experian IdentityWorks allows you to closely monitor accounts and information online in your name. It helps to protect your identity from theft and assists should you ever discover your social security number or other personal details have been used illegally. If you're wondering if , then you've come to the right place.
DoNotPay has the answers on this business and how well (or not) it works for people trying to keep their identity and information safe and secure. Things like Experian Boost, Equifax Free Credit, FormSwift, and LifeLock can also be explained by DoNotPay. We work to provide you with any information that can prove useful and make your life easier.
More About Experian ID Works
is one option out of the three allotted credit bureaus. You can use the service for general credit monitoring.
To go a step further, sign up for Experian ID Works and unlock numerous features, such as:
A trace on your social security number
Monitoring of social networks for your name and identifying features
Surveillance of the dark web to ensure your name and personal details are not being sold
Identity theft insurance
Fraud protection and assistance
Address change verification
These are all included in the IdentityWorks Plus package.
There is also a Premium package that unlocks even more:
Up to $1 million in identity theft insurance, instead of the $500,000 available to Plus subscribers
Payday loan monitoring
Court records
Sex offender registry monitoring
A quarterly look at all 3 credit bureaus to check FICO scores
Pros and Cons of Experian ID Works
Plenty of people have utilized the service already. Some have had great feedback, while others haven't had the best experience.
Experian ID Works Pros
You get quite a lot of features when you sign up for the service. You also get to try it for 30 days free before you're charged and need to start paying the monthly fee. (Hint, if you ever need to sign up for a free trial for any business, use DoNotPay's virtual credit card to avoid later charges.)
Some users also enjoy:
The option to add children to the plan to monitor their names and social security numbers as well
The option to unlock more features with the second package
Experian ID Works Cons
You'll need to update to the higher-priced plan if you want to unlock all of the features. The $19.99 current price as of July 2022 equates to nearly $240 per year. You can at least save close to $40 if you decide to get billed annually, but that means spending $200 up front for the service.
Some other notable cons of the service include:
Higher fees to add children or another adult to your plan
There isn't 24/7 access to customer service if you have a problem
Contacting Experian
Contacting Experian may not be as easy as you'd hoped. They offer their corporate phone number and address but prefer that you use the help center to get your question answered. They even detail on their website that assistance related to consumer credit reports is unavailable at these places.
Still, you can attempt to reach them by:
Phone
1-714-830-7000 (Corporate)

1-866-617-1894 (Membership department)

Mail
475 Anton Blvd. Costa Mesa, CA, 92626
Facebook
@experian
Twitter
@Experian_US
Instagram
Experian
What's the Easiest Way to Deal With Identity Theft?
, but there is an easier way to deal with identity theft — using DoNotPay! All you have to do is:
1. Search "Identity Theft" on DoNotPay and select the type of incident you would like to report.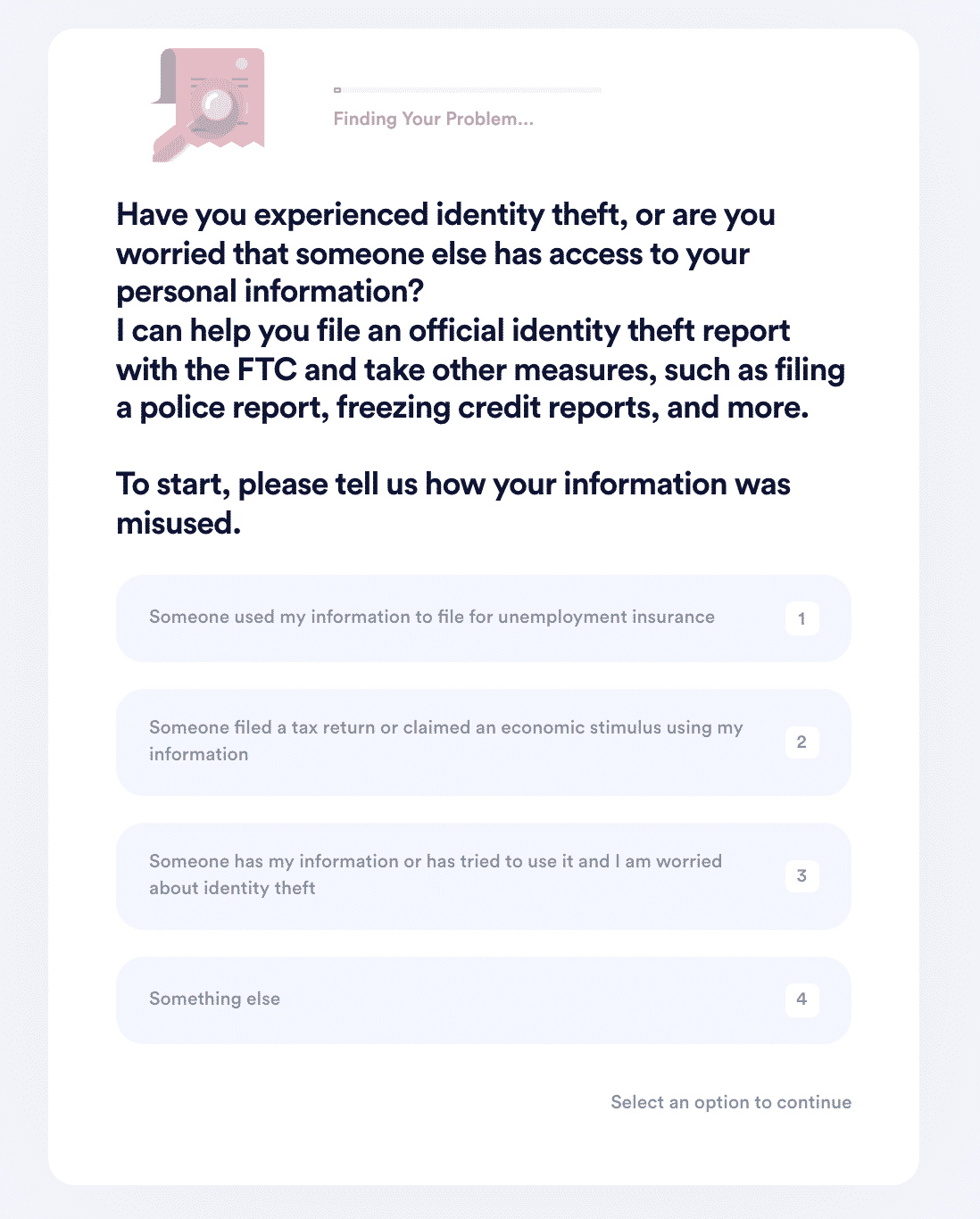 2. Tell us more about the incident that occurred, including the location, date, time, financial loss, and any suspect information you may have.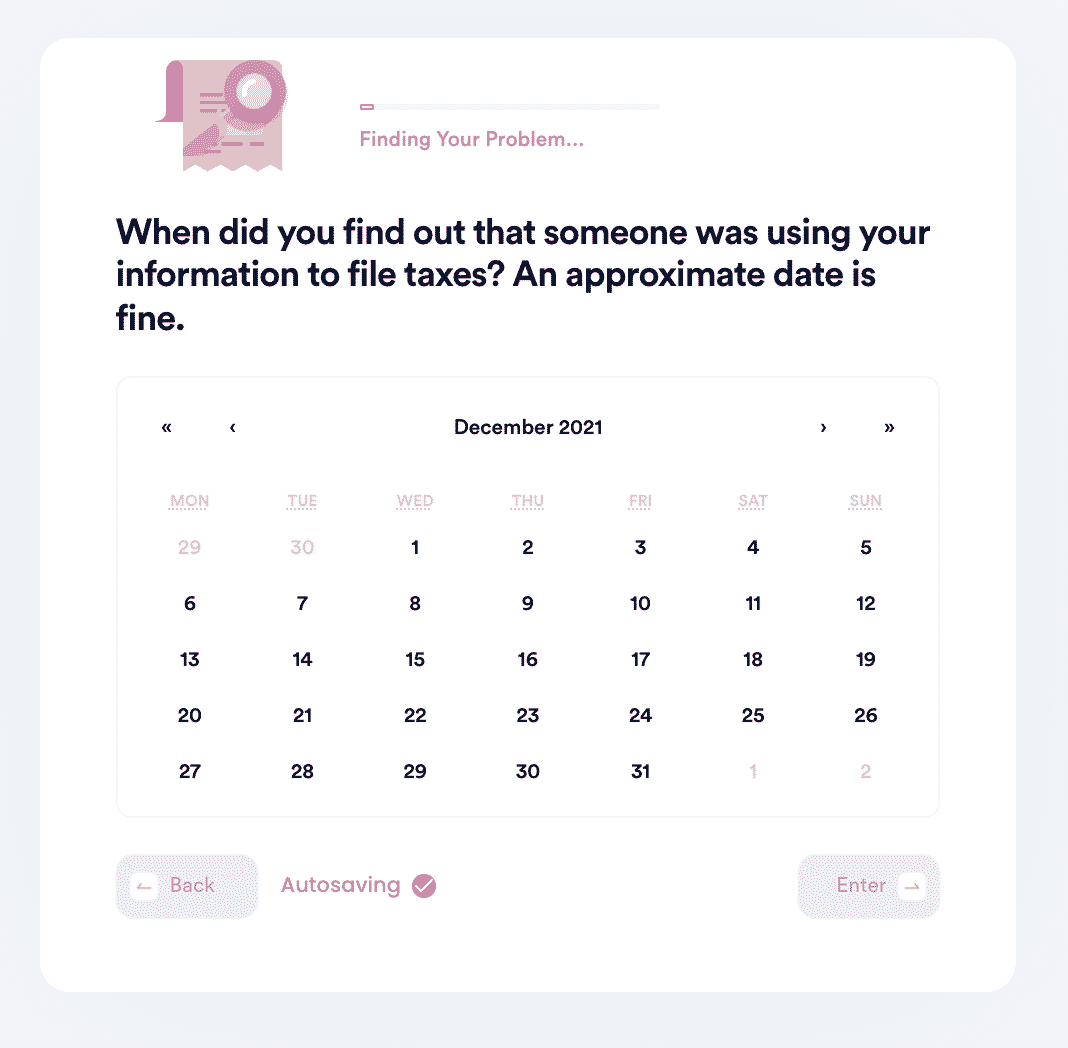 3. We'll identify whether you should file an FTC report, contact the IRS, freeze your credit report, contact state agencies, or file a police report. Once we guide you through the best options, we'll automatically submit the reports on your behalf!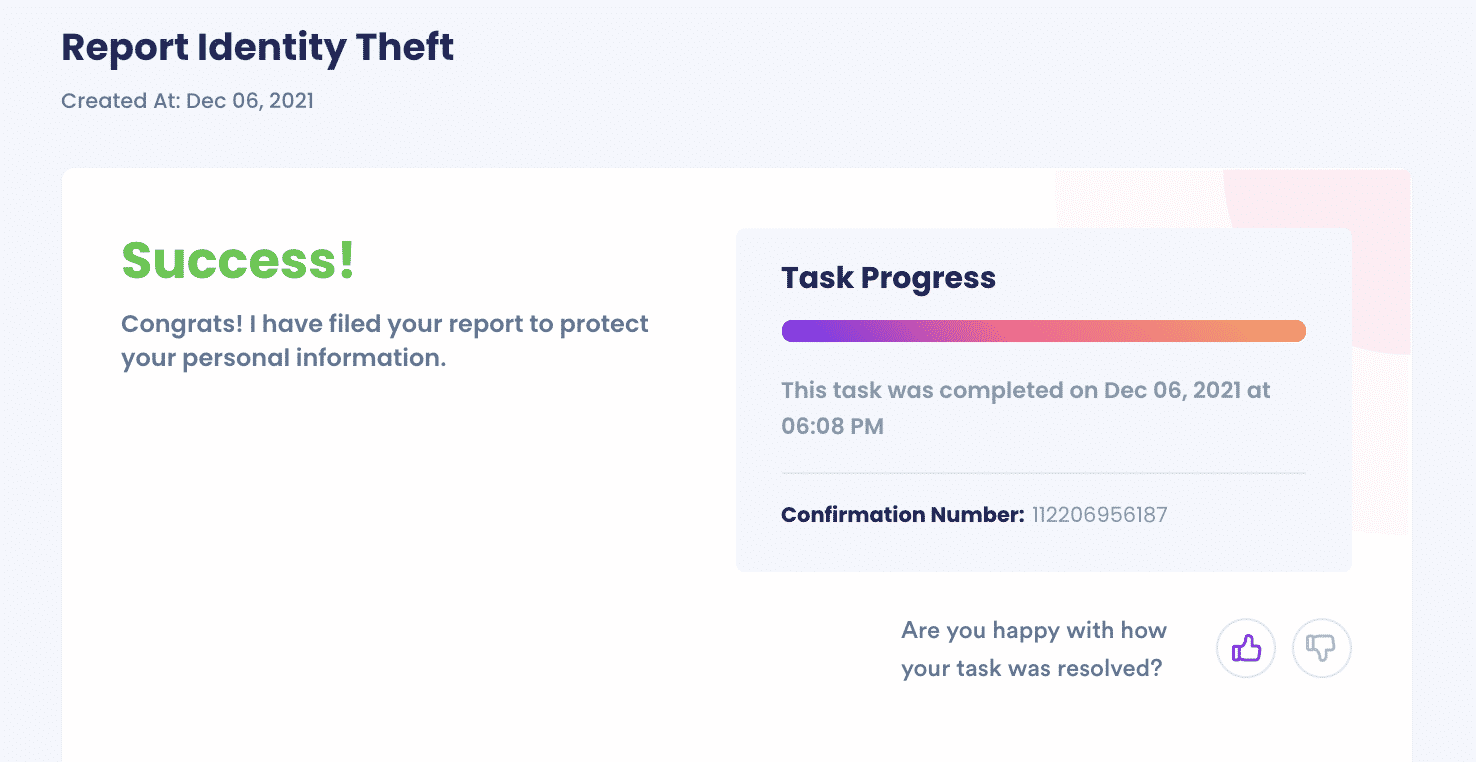 The goal is to help combat the problem in the best way possible. We want you to be safe and protected.
Why Should I Use DoNotPay Instead?
DoNotPay is a superior service. We always strive to offer fast and reliable service that you can trust.
Count on us:
Quick
Efficient
Effective
We will get you the results you need, or find an alternative solution that's worthwhile. DoNotPay also offers numerous other products so you can always ensure your most pressing problems can be handled in one place. One account is all you need.
What Other Advice on Businesses Can DoNotPay Provide?
As the world's first robot lawyer, we offer a wide range of products that'll help you save time and money! Here's a list of what we can do:
We are also here to help in other situations. Whether you need to file a warranty claim or look up a warrant, DoNotPay will guide you through it.