Clinical Trials Indiana
—What You Should Know
Clinical trials are a process that involves conducting medical experiments on human volunteers to develop the best treatments for different diseases and conditions. In accordance with their key role in the advancement of medicine, they should be available everywhere. If you live in Indiana, you won't have trouble finding the right clinical trial for you.
Everything You Need To Know About
Indiana Clinical Trials
Clinical trials are potential standard therapies of the future, and participating in these clinical studies is crucial for finding the best treatments fast. It's not a short process, and there are certain phases of clinical trials that take time so that we get a safe medical product. 
If you live in Indiana, your best bet for finding a clinical trial is Indianapolis. Indiana University Melvin and Bren Simon Comprehensive Cancer Center is a great choice if you are looking for cancer interventional studies. You can find them at 535 Barnhill Drive, Indianapolis, IN 46202, or contact them by calling (888) 600-4822.
Even if you don't live in Indiana but are looking for the safest cancer interventional study, you should consider checking out their offer because the travel expenses might be worth it.
Why Should You Participate in
Clinical Trials
in
Indianapolis
?
Researchers look for different participants for different types of medical surveys. Some need patients with a disease at a certain stage, while others would benefit most from healthy volunteers paid for their participation.
If you live in Indianapolis, the obvious choice would be to look for clinical trials in your vicinity and possibly save some money on travel expenses. The IU Simon Comprehensive Cancer Center has excellent options for patients dealing with different kinds of cancer and can't benefit from standard therapies.
The Center has around 250 investigators who conduct all phases of cancer research, including:
Clinical trials

Laboratory studies

Population-based studies focused on environmental and behavioral factors that contribute to cancer
It has an ongoing partnership with the state's largest health system—IU Health. The research facility prides itself on the fact that its staff helps patients from disadvantaged and diverse backgrounds. They conduct hundreds of clinical trials for pediatric and adult cancers, and they have been internationally recognized for their work.
There, you can find the most advanced treatments in Indiana, thanks to their expert research team. IU Health and IU are the only institutions in this state that offer CAR-T therapy, which is a new scientific breakthrough approach.
DoNotPay Can Help You Find
Paid Clinical Trials
in
Indiana
Fast and Without Stress

Finding a clinical trial on your own can be a complicated and time-consuming process, especially if you are looking for the ones that pay for participating. Wondering about reliability and quality and dealing with different filters you have to apply is potentially overwhelming. 
The good news is that it doesn't have to be that way if you turn to DoNotPay for help!
Our app has the simplest and most effective system for finding all kinds of clinical studies (the paid ones as well) in all states, including Indiana. To find the right match, do the following:
Open DoNotPay in your

web browser

Click on

Clinical Trials

Click on

Get Started

Set up the filters

Pick a study you want to be a part of

Click on

Contact
We will send an email to the researchers to make sure your clinical trial journey begins as soon as possible. Get in touch with as many research centers as you like and explore all your options. DoNotpay is the only platform where you can search for clinical studies based on estimated safety, distance, compensation, and date/time posted. 
If you want to be informed about the new clinical trials, make sure to turn on our real-time notification feature! That way, you can rest assured that you won't end up without a spot at a perfect clinical trial in Indiana.
Clinical Trials Indiana
—Who Can Participate?
The investigators choose who can participate in a clinical trial based on the eligibility criteria. To be able to volunteer in a clinical study of any sort, a person needs to match the inclusion criteria. Doctors and nurses in charge of enrollment can provide you with this information.
Some studies need healthy volunteers, and others are looking for patients who have illnesses being studied. Always consult your physician before joining a clinical trial because they can point you in the right direction. The same rules apply to people who want to be a part of Indiana clinical trials.
Some of the most common factors that the investigators look into when deciding who is eligible to participate in their clinical study are:
Age

Sex

Type of disease

Stage of a disease

Medications used

Medical conditions

Recent participation in another clinical trial
What Are the Phases of
Medical Studies
in
Indianapolis
?
Clinical trial phases are stages in a lengthy process of making sure that the tested drug is safe and effective to use as a treatment. The Food and Drug Administration (FDA) needs to approve the drug, and only then it becomes a part of standard therapies for different diseases. The same rules and regulations of clinical trial phases apply across the U.S.—including Indiana. There are five stages of clinical studies:
Phase
Description

Phase 0

Not more than 15 participants

The first time researchers give the drug to human volunteers

Investigators use a small dose for safety reasons

Phase I

From 20–80 participants

The goal is to determine the right dosage of the drug

The phase doesn't last longer than several weeks

Phase II

Usually a couple of hundred participants

The focus is on short-term side effects

This phase can last for several years

Phase III

Several hundred to 3,000 participants

The medication being tested is compared to the standard treatments

The researchers try to determine the effects the drug has on different populations

Phase IV

Thousands of participants

The focus is on the long-term effects of the medication
Other Ways DoNotPay Can Help You Out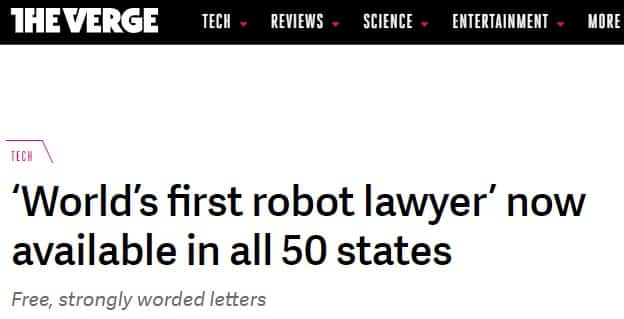 DoNotPay is skillful in assisting you with numerous administrative tasks.
We can help you find clinical trials according to the disease or condition, such as osteoarthritis, Parkinson's disease, pulmonary fibrosis, or spinal cord injury.
You can also find interventional studies based on the way they are performed, whether they are randomized or open-label clinical trials.
In case you would rather look for clinical studies by location, we help you find them in cities like Denver, San Diego, Los Angeles, or Las Vegas.
In case you are having trouble with medical bills, DoNotPay can tell you what happens if you don't pay them and if going to jail is one of the options. 
Open DoNotPay in your web browser and let us help you solve any of the following problems:
Disputing traffic tickets

Fighting speeding citations