How to Cancel Your Wounded Warrior Project Quickly
Wounded Warrior Project is a charity organization created with the aim to help and provide for the war veterans who are suffering permanent mental or physical disabilities, most notably Post-Traumatic Stress Disorder (PTSD). If you're no longer able to donate to the organization's Advance Guard program or wish to quit the Wounded Warrior Program for any reason, here's how you can cancel your memberships in just three clicks.
Cancel Wounded Warrior Project in a Moment With DoNotPay

The quickest way you can have your Wounded Warrior Project donation canceled is by letting DoNotPay help you. You don't even need to call any customer services or fill out complicated email forms.
Here are the steps to take:
Sign in to your DoNotPay account from any

Click on the Find Hidden Money tab

Enter Wounded Warrior Project
After you take these three steps, you're all good to go. You can rest easy knowing we'll cancel your Wounded Warrior Project donation program within 48 hours of you submitting your request. We'll also email you as soon as we do it.
Another way you can enlist the help of DoNotPay is by connecting your email or bank account to your DoNotPay one and have us keep tabs on all your paid memberships. Some of them you may have even forgotten you signed up for in the first place. Why give all that money to the tempting subscription services when you can have our robot lawyer terminate the memberships you no longer use?
How to Cancel Wounded Warrior Project Donation Manually
You have two ways to cancel your monthly giving program on the Wounded Warrior Project on your own:
Calling the organization

Sending the Wounded Warrior Project an email
When you get in touch with the organization, they may ask for your:
First and last name

Physical address

Email address

Billing information

Contact number
Calling Wounded Warrior Project to Stop With Donations
Take these steps if you wish to contact the Wounded Warrior Project agents over the phone:
Call the organization at +1 (855) 448-3997

Tell the agent you want them to cancel your donation program

Provide the information they ask of you

Ask to be sent an email confirming your cancelation

Keep the email in your inbox
If you have a problem reaching the Wounded Warrior Project over the phone, check out how DoNotPay can get in touch with any customer service for you.
Emailing Wounded Warrior Project to Stop With Donations
You can also email the Wounded Warrior Project and inform them you wish to stop with your donations in writing. Here's how:
Compose your cancelation request in a new email

Include the necessary personal information

Send the email to

advanceguard@woundedwarriorproject.org

Wait for the organization to respond and confirm your cancelation

Keep the email confirming your cancelation in your inbox
In both cases, you should not delete the email that is the proof of your cancelation in case the Wounded Warrior Program charges you by accident in the future.
| | |
| --- | --- |
| Can You Cancel With | Yes/No |
| DoNotPay | Yes |
| Email | Yes |
| Phone | Yes |
| Letter | No |
| In Person | No |
| Company Website | No |
When Will My Wounded Warrior Project Cancelation Be Effective?
You have to know two key information regarding the Wounded Warrior Project cancelation policy:
If you cancel within the first week of the month, your program will be terminated at once

If you cancel within the last three weeks of the month, your cancelation will be effective the next month
Potential Problems When Trying to Cancel Your Wounded Warrior Project Donation
When you get in touch with the Wounded Warrior Project to cancel your monthly giving program, don't be surprised if it takes the organization ages to process your request. Since you could be waiting a while to hear back from the company's agents—and there aren't any ways to cancel your membership on your way automatically—your best bet is to go with DoNotPay to terminate your program.
Where Else Can You Donate Money Except at the Wounded Warrior Project?
Perhaps you would like to keep donating money to an organization helping war veterans, but something about the Wounded Warrior Project just rubbed you the wrong way. Here are some alternatives to choose from as well as the niches they belong to:
You Can Say Goodbye to Administrative Issues With the Help of DoNotPay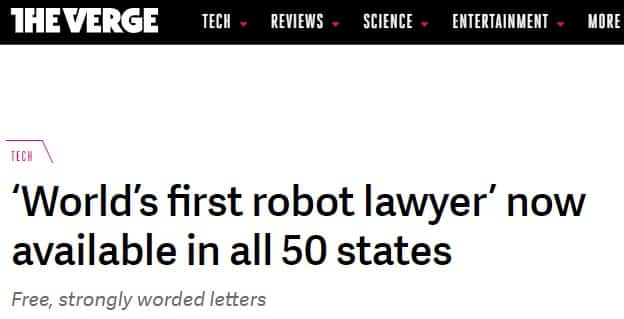 DoNotPay is the first robot lawyer in the world, which means that you can have help with countless administrative issues ready in your pocket. Create a DoNotPay account from your chosen and you won't need to struggle with the following matters by yourself ever again:
Disputing traffic tickets anywhere

Contesting speeding tickets
How Wounded Warrior Project Donations Can Look on Your Bank Statement
Here's how charges from the Wounded Warrior Project Subscription can appear on your credit card statement:
| | | |
| --- | --- | --- |
| CHECKCARD WOUNDED WARRIOR PROJ ROCKVILLE | Misc. Debit WOUNDED WARRIOR PROJJACKSONVILL | WOUNDED WARRIOR PROJECT 8554483997 FL |
| POS PURCH WOUNDED WARRIOR PROJECT 90429673 | POS PUR WOUNDED WARRIOR PROJ8554483997 | POS PURCHASE WOUNDED WARRIOR PROJJACKSONVILL |
| POS Debit WOUNDER WARRIOR PROJ 9044051115 | POS Debit WOUNDED WARRIOR PROJECT 90429673 | POS PUR WOUNDED WARRIOR PROJ ROCKVILLE |
| CHKCARDWOUNDED WARRIOR PROJ ROCKVILLE | CHKCARD WOUNDED WARRIOR PROJECT 90429673 | Visa Check Card WOUNDED WARRIOR PROJ8554483997 MC |
| Misc. Debit WOUNDED WARRIOR PROJ 9044051115 | CHKCARDWOUNDED WARRIOR PROJECT 90429673 | CHECKCARD WOUNDED WARRIOR PROJJACKSONVILL |
| PENDING WOUNDER WARRIOR PROJ 9044051115 | POS PURCH WOUNDED WARRIOR PROJ8554483997 | Misc. Debit WOUNDED WARRIOR PROJ8554483997 |
| POS PURCH WOUNDED WARRIOR PROJJACKSONVILL | WOUNDED WARRIOR PROJ9044051115 FL | POS PUR WOUNDED WARRIOR PROJEC ROCKVILLE |
| POS Debit WOUNDED WARRIOR PROJ8554483997 | POS Debit WOUNDED WARRIOR PROJ 9044051115 | CHECKCARD WOUNDED WARRIOR PROJECT 90429673 |
| POS REFUND WOUNDED WARRIOR PROJ ROCKVILLE | POS REFUND WOUNDED WARRIOR PROJ8554483997 | PRE-AUTH WOUNDED WARRIOR PROJECT 90429673 |
| WOUNDED WARRIOR PROJECT | POS PURCHASE WOUNDED WARRIOR PROJEC ROCKVILLE | CHECKCARD WOUNDED WARRIOR PROJEC ROCKVILLE |
| Visa Check Card WOUNDED WARRIOR PROJEC ROCKVILLE MC | PENDING WOUNDED WARRIOR PROJ ROCKVILLE | Misc. Debit WOUNDER WARRIOR PROJ 9044051115 |
| POS PURCHASE WOUNDED WARRIOR PROJ ROCKVILLE | Visa Check Card WOUNDED WARRIOR PROJ ROCKVILLE MC | PRE-AUTH WOUNDED WARRIOR PROJJACKSONVILL |
| Misc. Debit WOUNDED WARRIOR PROJ ROCKVILLE | POS PUR WOUNDED WARRIOR PROJ 9044051115 | POS PURCH WOUNDER WARRIOR PROJ 9044051115 |
| CHKCARDWOUNDER WARRIOR PROJ 9044051115 | POS PURCHASE WOUNDER WARRIOR PROJ 9044051115 | PRE-AUTH WOUNDER WARRIOR PROJ 9044051115 |
| POS Debit WOUNDED WARRIOR PROJJACKSONVILL | Visa Check Card WOUNDER WARRIOR PROJ 9044051115 MC | CHKCARD WOUNDED WARRIOR PROJJACKSONVILL |
| CHKCARD WOUNDED WARRIOR PROJ8554483997 | CHECKCARD WOUNDED WARRIOR PROJ8554483997 | WOUNDED WARRIOR PROJ8554483997 FL |