How To Cancel EXS Billing Fast and Easy
EXS Billing is a merchant account provider company, and it provides websites with customer support around the clock. It also deals with billing questions, password assistance, cancelation of memberships and subscriptions, technical difficulties with accessing the content of different websites, etc.
Canceling EXS Billing on Your Own
If you wish to cancel EXS Billing by yourself, here are some options and information on how to get it done!
| | |
| --- | --- |
| Can You Cancel With | Yes/No |
| DoNotPay | Yes |
| Email | Yes |
| Phone | Yes |
| Letter | No |
| In Person | No |
| Company Website | No |
Canceling Via Email
One way to cancel your service is by contacting EXS customer service and requesting the cancellation via email. Type out your email and send it to support@exsbilling.com.
Canceling Via Phone
Another possibility is to call customer service via phone and to speak with an employee directly. There is a toll-free number: (866) 791-9281.
Cancel EXS Billing Fast and Easy With the Help of DoNotPay

DoNotPay saves you the trouble of going through the overbearing process yourself and does all the work for you. These are the steps you should follow to let our app cancel the service quickly:
Open DoNotPay

in your

Click on

Find Hidden Money

Enter

EXS Billing

as the name of the service you wish to cancel
And you're done! Another way to do this is to connect your email/bank account with the app, and all of your active subscriptions will be identified and pointed out. Now you can click on the ones you wish to cancel, and the app will notify you when the service has been terminated.
Does EXS Billing Free Trial Auto-Renew Into a Paid Subscription?
Yes—if not canceled during the defined trial duration, all trial memberships will convert to monthly memberships. The EXS Billing website informs you that you should check the terms and conditions on the website from which you have purchased a trial membership. That way, you'll be able to verify the trial period and the recurring billing process.
Luckily, DoNotPay's Virtual Credit Card Stops Free Trials Before You Get Charged!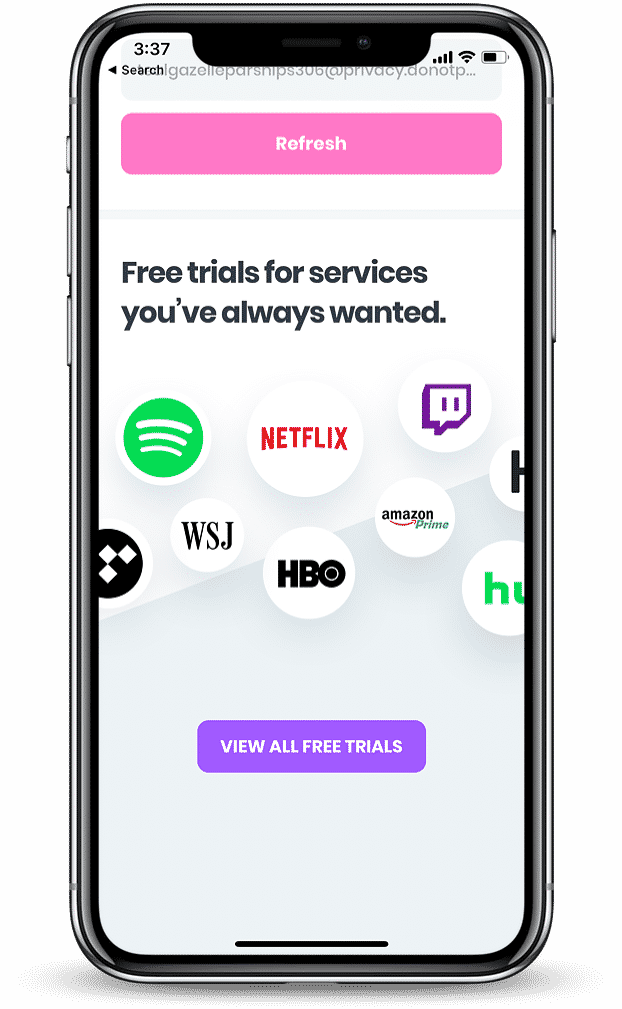 DoNotPay's virtual credit card enables you to launch free trials without thinking about being charged. The free-trial card helps you by:
Generating a random credit card number

Canceling subscriptions for you

Approving on free trial pages automatically

Not approving subscriptions or other charges
Potential Problems When Canceling EXS Billing
Two of the most common issues when dealing with EXS Billing are:
Being billed even if you only purchased a trial membership

Getting billed after canceling your subscription to the service
In order to confirm the trial period and the annual billing process, you would need to check the terms and conditions of the website on which you have obtained a trial membership. One of the ways to resolve these problems is to contact customer service via phone or email. Another— and the easiest —way to solve the issue is via DoNotPay. Our app can connect you to customer service without forcing you to wait on hold, thus saving your precious time.
In Case EXS Billing Is Being Too Difficult, DoNotPay Can Help You Sue the Company!
If you have been wronged by EXS Billing, and you can't seem to get the resolution you seek on your own, you may need to escalate. DoNotPay makes it super easy to sue businesses in small claim court. Download the app now and use it to fight back and get the justice you deserve!
Let DoNotPay Get Rid of Useless Subscriptions

DoNotPay helps to make users aware of their active subscriptions, which makes it easier to see which ones are wasting your money. Link your bank or email address to DoNotPay and allow it to locate all your subscriptions, point out the ones you don't need, and then help you cancel them.
What Else Can DoNotPay Help You With?

If you open your and go to DoNotPay, you'll find a ton of fun and easy-to-use features it has to offer, such as:
Disputing traffic tickets

Fighting speeding tickets