Filing An Online Police Report in Texas? Let Us Help You 
If you were a victim of a crime or even a witness to a crime against someone else, you may wonder whether the law requires you to file a police report. The criminal justice system maintains that it is important to file police reports about crimes, even with respect to those that are non-violent. The information you provide may help catch the perpetrator or help the police convict a criminal. You may also wonder how to file a police report in this day and age and whether citizens have the option to file an online police report for any crime that occurs in Texas.
There are many issues that may arise when you try to file a police report by yourself, such as:
You may feel concerned about the potential inconvenience and stress of traveling to a police station to sit for hours while a police officer types up your statement.
You may need to miss work, maybe even lose a whole day's pay.
You may need to come face-to-face with the perpetrator while in the police station.
You may have to wait while other citizens file their reports on the same or even separate incidents.
You may find you need to fill out endless, confusing, forms in order to file a report yourself.
If you are brave enough to try to navigate your way through filing a police report, you may find the process daunting without help from attorneys or other professionals. For instance, you may not know how to file a police report about car accidents and hit-and-runs. The information needed for a car accident may differ substantially from a police report on stolen items, like a stolen phone, wallet, or package, or reports for stalking and harassment, identity theft, and scamming.
Well, you can relax. DoNotPay provides a faster, more convenient way to file a police report online in Texas. DoNotPay is an automated system that provides a far less frustrating way for you to resolve this important issue.
What Types of Reports Can You File Online?
You may file a police report for many types of losses. Just as examples, you may file a police report for:
Assault and Battery
Abandoned vehicles
Burglary
Criminal mischief
Property damage to vehicles
Stolen vehicles
Theft
Identity theft
Harassing phone calls
Vandalism
DoNotPay recognizes the particular requirements for each jurisdiction when it comes to online police report filings.
What Is Required To File An Online Report?
Many jurisdictions in Texas have online reporting systems. Generally, these online reporting systems permit citizens to report criminal incidents to the local police department. These crime reporting systems are for non-emergency incidents and incidents without threat of immediate harm. After you submit an online report, the system will provide a temporary report number.
Once the system accepts the report, you will receive a permanent records number.
How to File a Police Report on Your Own?
In most instances, if you want to file a police report on your own, you must go to the local police department assigned to that location's jurisdiction. If you want to report identity theft, however, you must file your report with the Federal Trade Commission (FTC). The FTC has its own forms that you must fill out, but you can fill them out online.
It is important to remember that filing a false police report is a crime in and of itself. This law is codified in the Texas Penal Code Section 37.08. This section makes filing a false police report a class B misdemeanor. The crime is punishable up to 180 days in jail and a fine up to $2,000.
Filing a false criminal complaint is also against federal law.
What Information Goes Into the Police Report?
If your report concerns a low-level crime, you may find your local police department allows you to file the report online. Severe crimes, however, may require you to make the trek to the local police department to report the crime.
To fill out a police report, you need to submit the following information:
| | |
| --- | --- |
| Who was involved? | Names, addresses, contact information for anyone involved |
| Where did it happen? | Incident location |
| What was involved? | Property descriptions, including serial numbers if relevant |
If you do not know who committed the crime, you will need to note that, too. As you can see, there's a respectable amount of investigative work that needs to happen before you file. Gathering the necessary information, completing the necessary forms as well as the travel time to and from the local police department often makes filing the reports a tedious and onerous activity.
Next Steps to File a Police Report if You Can't Do it Yourself
Attorneys and insurance claims adjusters give a lot of weight to police reports. In practical terms, that means that the police report frequently serves as a crucial piece of evidence in a case, whether it goes to trial or settles out of court.
If the police do not come to the scene of the crime, that leaves you to record and preserve the evidence about the cause of the accident. You will want to take pictures of the damage, interview witnesses, take down names and contact information, insurance information, and driver's license information. You will want to record the road conditions, information on stoplights, time of day, etc.
If your police report involves domestic violence, information regarding the attack may be determined by the state jurisdiction in which it occurred. That means you will have to research your jurisdiction's requirements in addition to the details surrounding the incident.
This brief glimpse into the process gives you a hint of how frustrating and lengthy it can become, but there is an alternative solution. If you cannot file the police report yourself, there is something you can do.
Filing a Police Report Online With DoNotPay
Online activity often results in the following common problems:
Resetting passwords
Time management issues
Troubleshooting technical problems
Poor search engine activity
Poor research skills
Cybersecurity issues
DoNotPay is the perfect solution to your problem because DoNotPay makes the entire procedure easy and circumvents personal frustration.
How to File a Police Report Using DoNotPay
If you want to file a police report but don't know where to start, DoNotPay has you covered in 3 easy steps. These are:
1. Search "police report" on DoNotPay and select the type of incident you would like to report.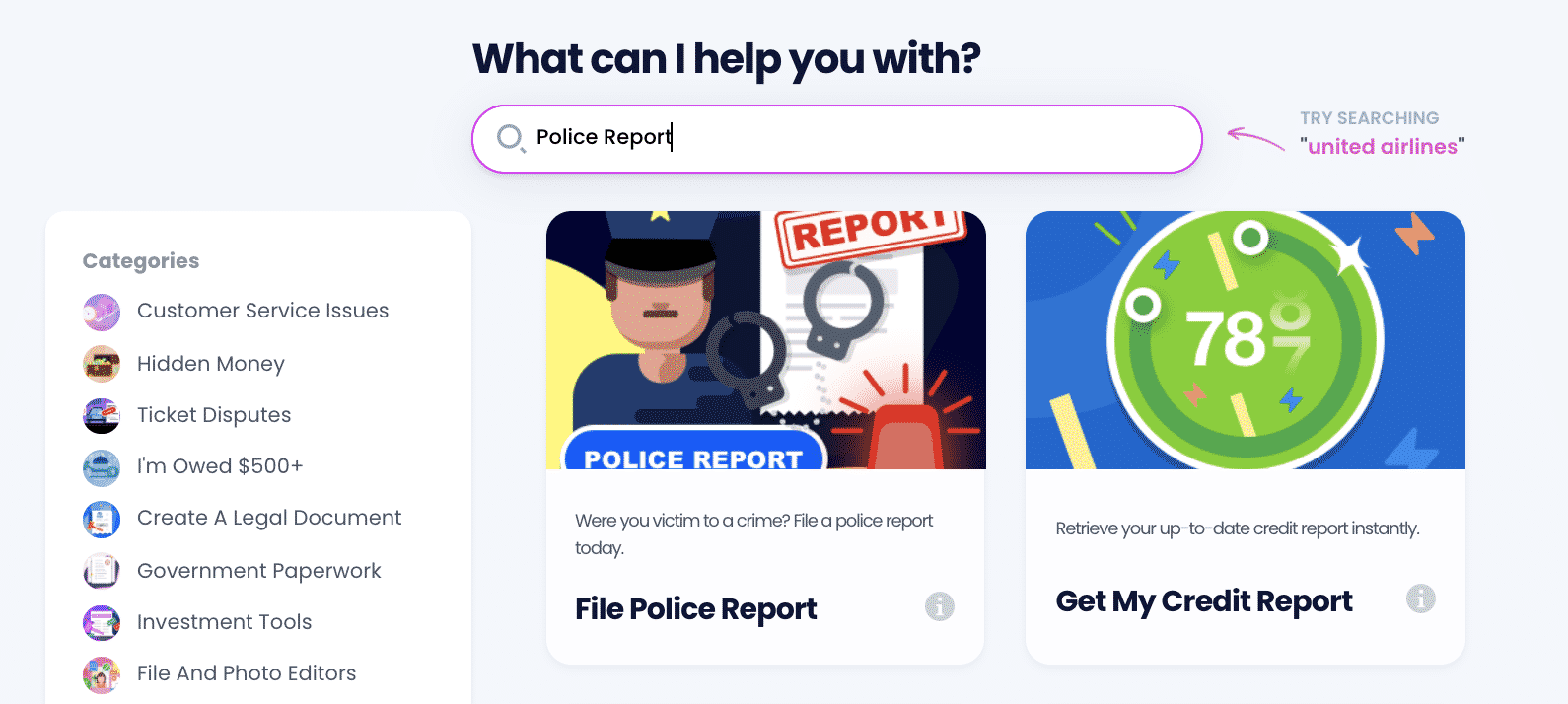 2. Tell us more about the incident that occurred, including the location, date, time, and sequence of events. Include information on financial losses, personal injuries, or property damage that happened as a result.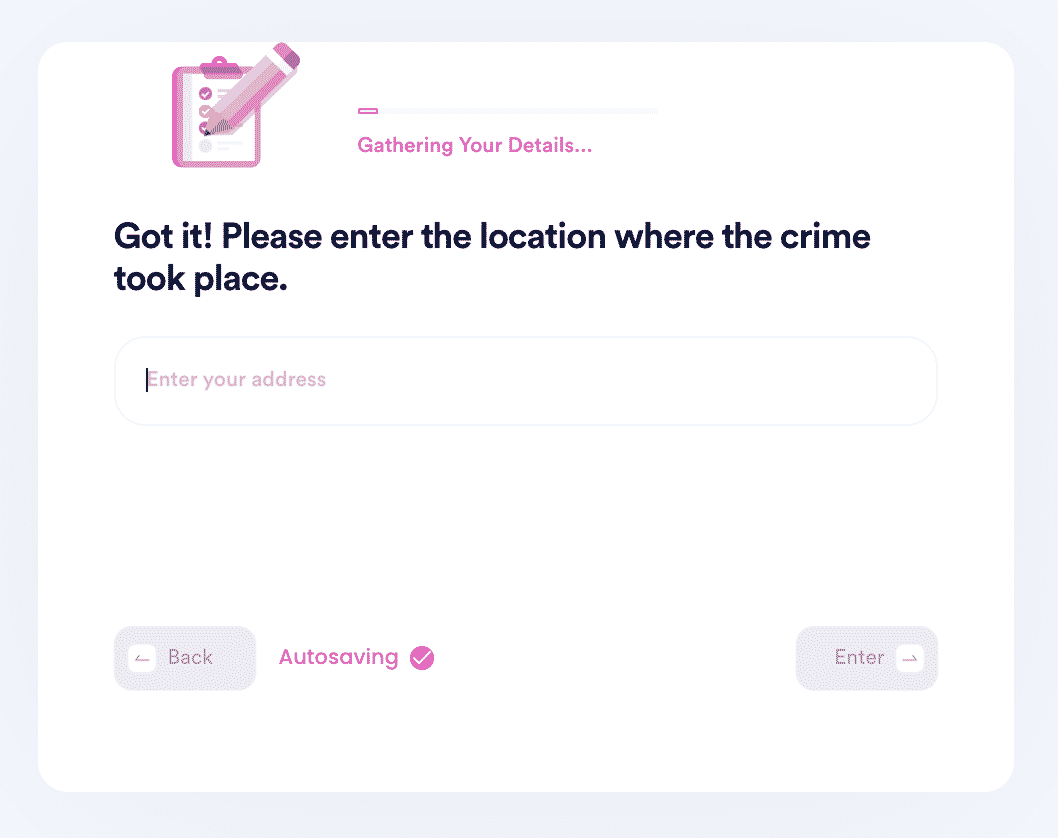 3. List any suspects or witnesses you are aware of, verify your contact information, and submit.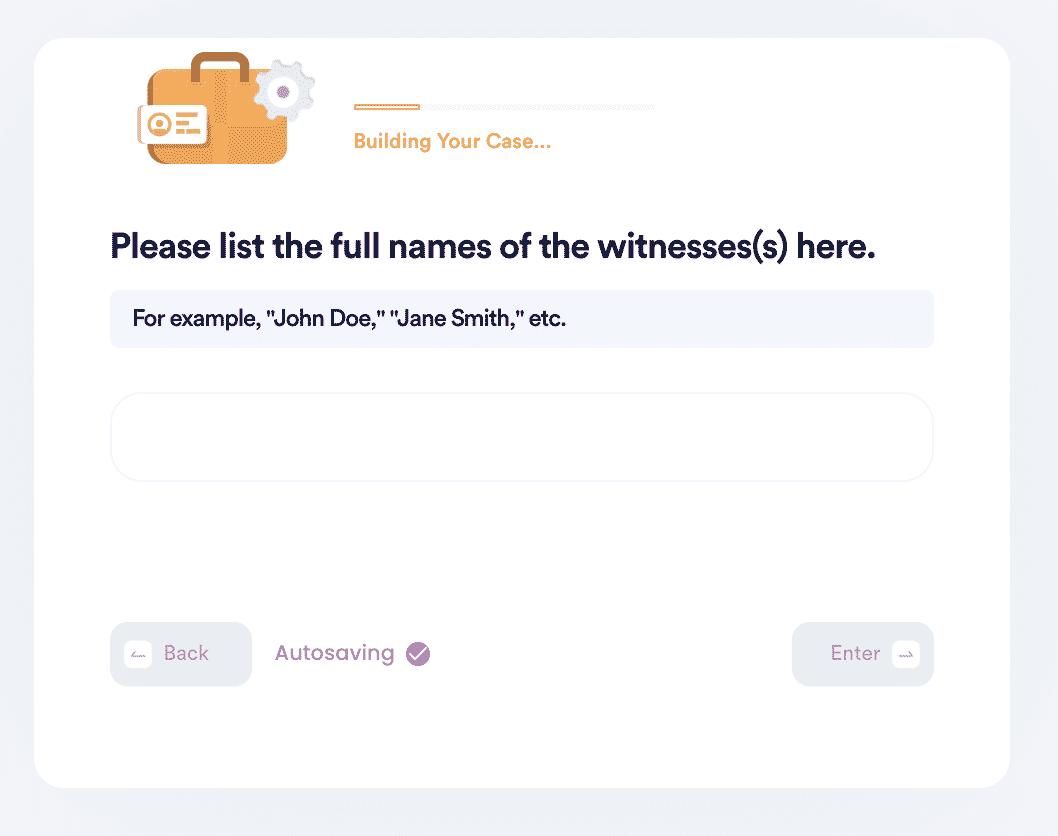 Why Use DoNotPay to File Online Police Reports in Texas?
DoNotPay is the automated system that is:
Fast—You won't spend hours trying to solve the issue.
Easy—You won't struggle to fill out tedious forms or track the steps involved in solving your problem.
Successful—You can relax, knowing that we will create the police report that best describes your case.
Click the Button: DoNotPay Helps Solve Your Issue Across Companies
With DoNotPay, you don't have to file a separate report for each issue and for each company involved. Aside from helping you file a police report online in Texas, DoNotPay can help you recover account passwords for you whether it is Spotify, Amazon, eBay, or Steam. DoNotPay can also help you obtain a copy of your birth certificate whether you were born in Kentucky or California.
DoNotPay is your hub for solving your business complaints when you don't get what you deserve.
What Else Can DoNotPay Do?
DoNotPay solves problems. Helping you file police reports is just one of the difficulties for which DoNotPay can provide answers. DoNotPay is the internet's first robot lawyer. DoNotPay helps with the following issues, but is not limited to these items:
Check out the DoNotPay website to learn the various ways this automated system can help you.