What to Do After Binance Locks a Portion of Your Assets
Cryptocurrency trading is one of the most lucrative ventures in the digital economy. However, it is frustrating and disheartening for traders if their crypto-currency accounts, such as Binance, are . In some instances, the funds might be locked for no reason, which is infuriating considering the cumbersome procedures you must undergo to have your Binance account unlocked or unfrozen.
Recovering your account by yourself is challenging and tiresome, as you have to undergo several procedures. It is worse for you if Binance has flagged your account for malicious activities. In most instances, the process is unsuccessful, leading to loss of assets. Losing your hard financial assets is painful.
Fortunately, DoNotPay has the Crypto Exchange Platform, which helps you . All you have to do is describe why you cannot access your account, and it will handle the asset recovery on your behalf. Using DoNotPay is easy and convenient, as you can access it from anywhere so long as you can access the internet with your device. Aside from dealing with Binance, you can also use DoNotPay to assist with issues such as:
Keep reading to learn more about how you can easily unfreeze Crypto funds from Binance or other platforms.
What Is Binance?
Binance is a prominent cryptocurrency exchange globally that provides crypto-to-crypto currency trading in over 600 cryptocurrencies and virtual tokens, especially Bitcoin, Ether, Litecoin, and Binance Coin. Binance also offers support services that allow users to earn interests and transact using cryptocurrencies.
Prospective traders wishing to start trading using Binance must meet the mandatory KYC requirements. After successfully creating their accounts, users can add cryptocurrency funds to the public wallet address Binance provides and start trading. Traders must be careful while trading, as any malicious activities might prompt
Why Does Binance Freeze or Lock Accounts?
Binance, like any other financial institution, is committed to providing its customers with a safe trading environment. However, the rise in unscrupulous activities in the blockchain and crypto-ecosystems have made Binance tighten its security measures to secure its clients' crypto assets. Additionally, Binance adheres to local, state, and federal laws to ensure flawless and secure trading.
or lock your accounts for several reasons. This is per its terms and conditions. Users must read the platform's terms and conditions to avoid violations.
Some of the major reasons Binance freezes or locks your account include:
A hacker is trying to access your funds
You have interacted with a known scammer
You have traveled to a sanctioned country or territory
You have violated Binance's terms and conditions.
Order from a Law enforcement agency
What to Do to Recover Your Locked Portion of Assets in Binance
Binance understands the frustrations associated with a locked account. They have established several procedures you must undergo to recover your account and crypto assets. It advises traders to contact its customer care to seek more insights into the lock or freeze and the steps one should take to recover their accounts. Alternatively, you can visit their Support Center to have your issue addressed.
You can try reaching out to Binance customer support through any of the following avenues:
Binance Customer Support Number
(929) 228-3440
Binance Support Email Address
Not available
Binance Mailing Address
Binance

23 Lime Tree Bay Ave

George Town, George Town

Cayman Islands

Binance Website
www.binance.com
In most instances, account lifting entails providing the Binance team with necessary information regarding a transaction and verification documents. In cases where your account lock or freeze is linked with Law Enforcement Agencies, you are advised to follow the proper legal channels to recover your frozen crypto assets.
Recovering a Portion of Your Locked Assets in Binance by Yourself
Recovering your locked assets at Binance is not guaranteed to be smooth sailing. For example, the customer service might be uncooperative or might take you through a rigorous process before lifting the freeze. In other cases, they might refuse to address your problem. In such a case, it is highly advisable to involve third parties such as DoNotPay to help you out.
Use DoNotPay as the Fastest and Most Convenient Way to Recover Your Binance Account
DoNotPay is the fastest and simplest way to . It only requires you to provide the necessary information regarding the freeze, and it will handle the rest. DoNotPay will draft and send a demand letter to push Binance to expedite the unfreezing of your account. If this fails, you can use DoNotPay to assist in filing a case against Binance in the Small Claims Court.
Retrieve your BInance account with the following easy steps:
1. Search "Crypto" on DoNotPay.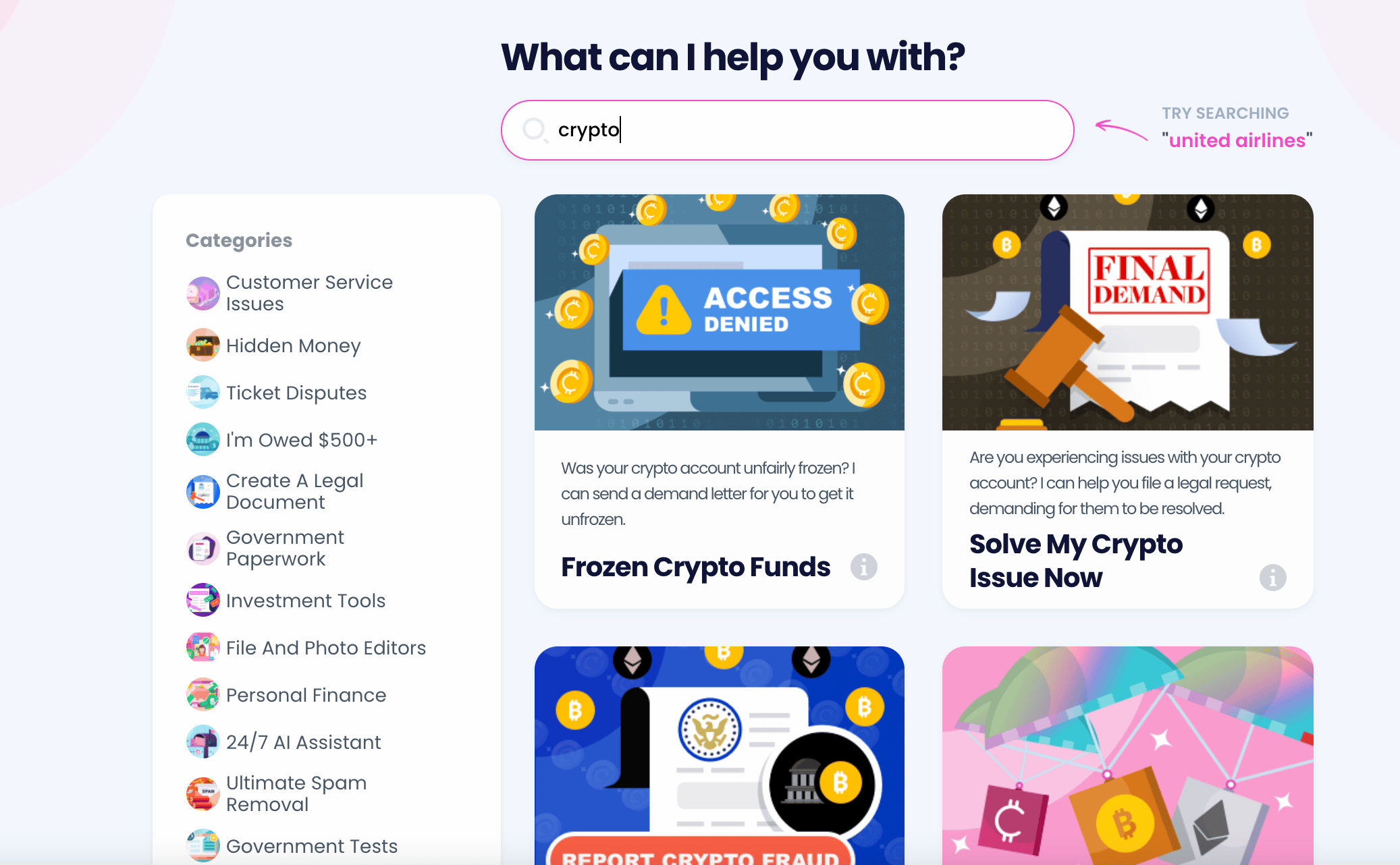 2. Select the crypto exchange platform you use.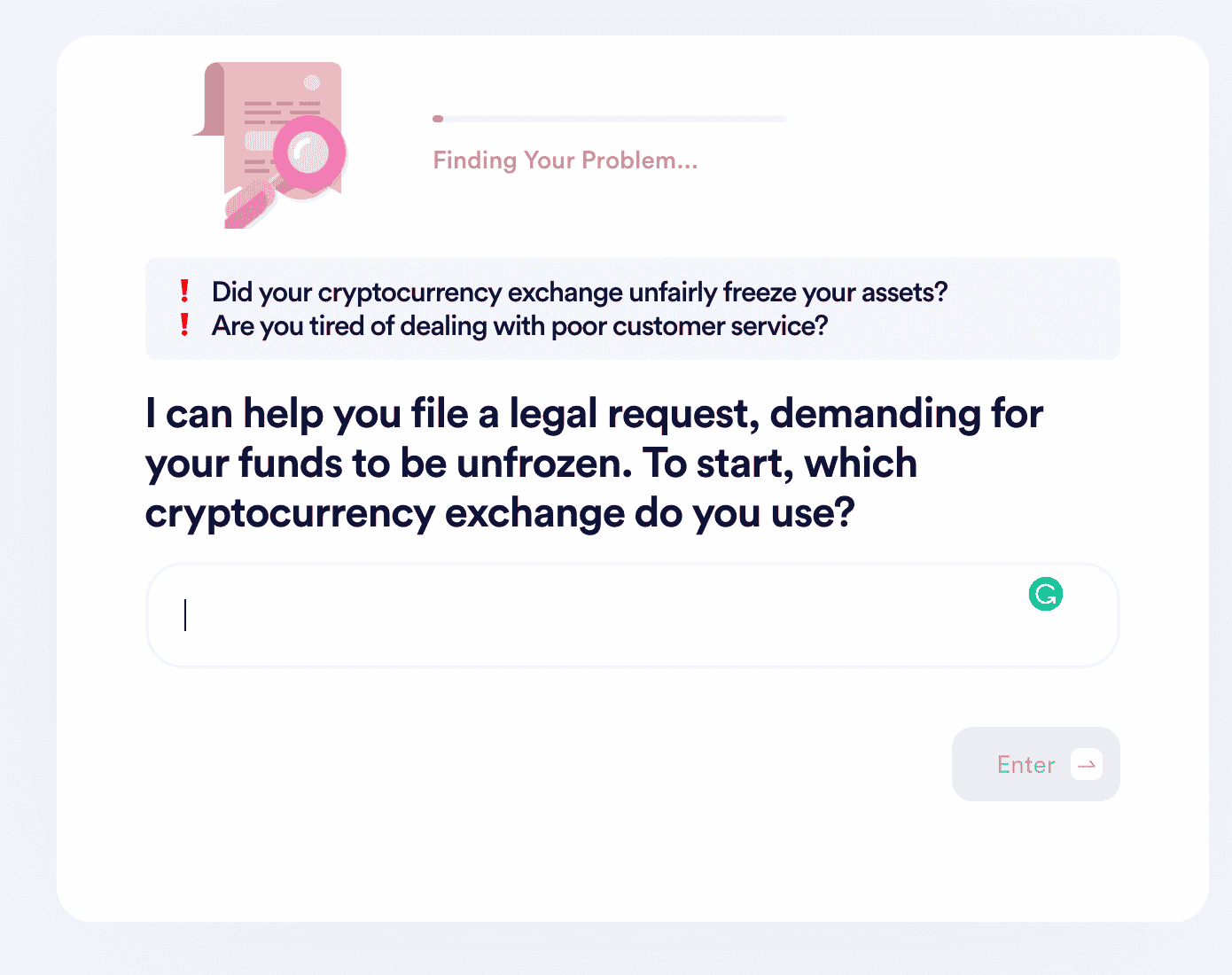 3. Tell us when this problem started and estimate the losses you incurred from your inability to make trades/cash out.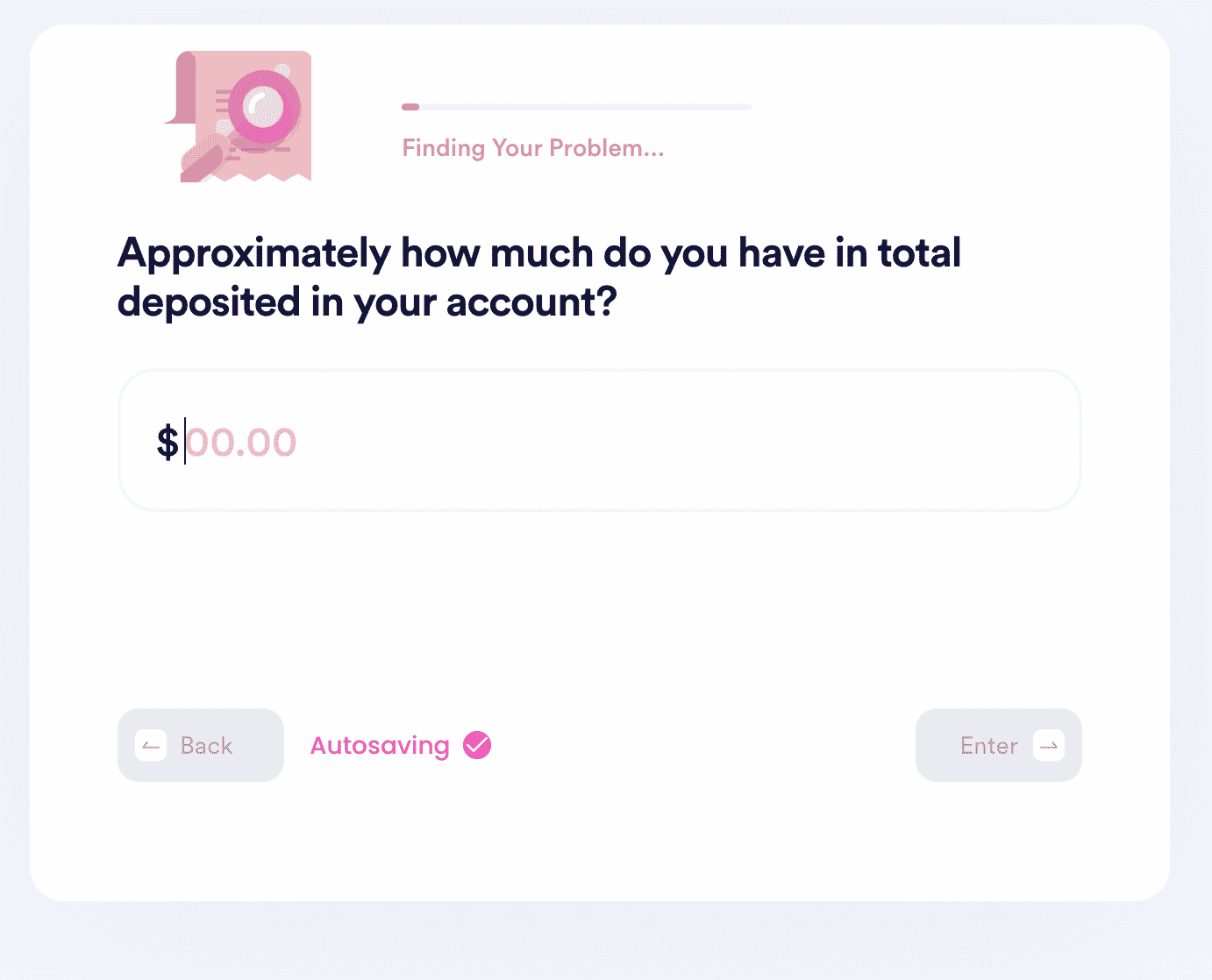 What Else Can DoNotPay Do For You?
DoNotPay offers various products and services to help you solve your social or legal problems. You can use it with other account-related issues such as:
to unfreeze your locked assets in Binance without the headache.