What Are Traffic Light Tickets and How to Appeal Them
The primary function of traffic lights is assigning the right of way to conflicting traffic movements at intersections. They ensure an orderly traffic flow, allowing pedestrians and other road users to cross intersections safely. If you violate traffic laws, you'll receive a traffic ticket.
Depending on the severity of your variations, a traffic light ticket may require your presence in court. As a result, your violation may appear in your record. Contesting a  on your own is possible but not worthwhile. It's a complex and lengthy process that will take up too much of your time.
Types of Traffic Tickets
Aside from a , the traffic ticket you'll receive depends on the specifics of your traffic violation. Here are the main types of traffic tickets:

Stop Sign Tickets
A stop sign ticket may be issued if you fail to stop at limit lines, crosswalks, or an intersection. The traffic violation attracts a fine of between $75 to $300. The penalties may be even higher if pedestrians were present when the violation occurred.

If you get charged in court, common defenses include challenging the officer's observation and subjective conclusion, proving that the action was justified, and claiming a mistake of fact. You may also argue that the stop sign was newly installed, and you weren't aware of its existence.

Red Light Tickets
These tickets are often triggered by sensors. They are issued if you're photographed entering an intersection after the traffic light signal turns red. Penalties for a red-light ticket include hefty fines and a conviction on your driving record.
Speeding Tickets
Speeding tickets get issued to drivers who exceed the stipulated speed. Typically, they indicate the violation and the fine you'll have to pay.
Cellphone Tickets
Using a handheld device of electronic entertainment device when driving can attract a cellphone ticket. It implies you were driving while distracted and attracts a minimum fine of $20 for first-time violators and $50 for subsequent violations.
How to Dispute a Traffic Ticket
Here are the available legal options if a traffic light ticket is issued to you:
Hire an attorney to appear in court on your behalf and resolve the case.
Appear in court and request a trial.
Request a trial by written declaration. In this case, you'll need to fill out a declaration form and include the necessary evidence, including your statement of what happened.
How to Pay Your Traffic Ticket
If you opt against contesting your traffic light tickets, and decide to pay, you'll need to wait for it to get processed first. The four options for paying a traffic ticket are
By phone
My mail
Online on the court website
In-person at the court where you get charged.
It's best to check the ticket, court website, or payment reminder to confirm the most appropriate payment methods.
Is Contesting a Traffic Ticket Worth the Hassle?
Yes, it is. Getting issued with a traffic ticket means you're essentially accused of breaking the law. If convicted, it will go to your record, so fighting the ticket leaves you with a clean record. It also helps you to avoid a points deduction. With DoNotPay, fighting your traffic ticket is even easier and more convenient.
What Happens if I Ignore My Traffic Ticket?
Ignoring or failing to respond to a traffic ticket only worsens the situation for you. Your fine will not only increase, but you also face additional penalties such as license suspension. Failing to appear in court on the trial date and not paying the fine is seen as ignoring your traffic ticket.
You're likely to be found guilty of another crime, which compounds an already grave situation. 
If you prove that paying the traffic ticket may lead to financial hardship, the court may reduce the ticket or order you to make staggered repayments. So, you shouldn't ignore a traffic ticket regardless of your circumstances.
Contest Traffic Tickets in Less Than 120 Seconds
Thanks to DoNotPay, fighting traffic light tickets has never been easier. Making your appeal takes as little as two minutes. If you choose to write an appeal letter, you'll need to undergo a long process. As reported by Venture Beat, the chatbot lawyer has handled over 200,000 cases successfully, and yours could be next.
Here's how to get started:
Log-in to DoNotPay and go to the Ticket Disputes category. Select the correct product based on your traffic ticket.

 

Upload a photo of your citation.

 

Provide us with some details on why you believe the citation issued is a mistake.

 

Select whether or not you want the letter mailed to the traffic ticket issuer on your behalf! 
That's it! You'll receive an appeal letter that contains state vehicle codes to boost your case.

 
What Else Can DoNotPay Do?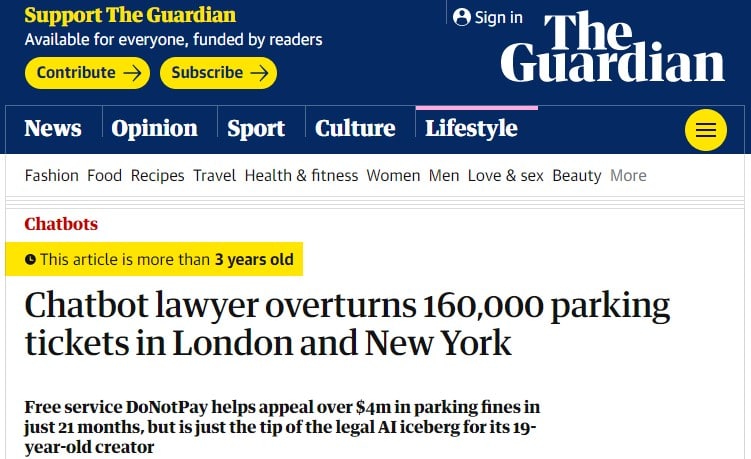 Aside from traffic light tickets, we can also assist you with the following inquiries:
Besides helping you dispute traffic tickets, DNP can help with:
If you've recently been issued a traffic ticket,  on DoNotPay and have it dismissed in two minutes.