How to Contest a Traffic Light Camera Ticket
Traffic light cameras are a common tool used by cities to catch drivers who run red lights. These cameras allow law enforcement agencies to enforce traffic laws without having to put dedicated personnel at busy intersections and help to reduce the number of accidents caused by drivers running red lights.
Many people oppose these cameras, arguing that they are an invasion of privacy and unfair since they can result in a ticket even if the driver was not speeding or otherwise breaking any traffic laws. As a result, many drivers end up disputing their tickets in court. If you have received a traffic light camera ticket, it is important to understand your rights and options before simply paying the fine. By taking the time to contest your ticket in court, you may be able to have the charges against you reduced or even dismissed entirely.
If you are planning on contesting a , DoNotPay can work on your behalf to help you with your case. 
How Traffic Light Cameras Work

 are automated systems that use radar or laser technology to monitor intersections for vehicles that run red lights. These cameras work by capturing video footage of a driver's vehicle when it passes through an intersection after the signal has turned red. The footage is then reviewed by traffic enforcement officers, and a ticket is sent to the driver in the mail, along with a fine.
How to Pay for Your Traffic Light Camera Ticket
Depending on where it was issued, there are a few alternatives to pay for a ticket that has been issued by a traffic light camera.
Some choose to simply mail in the fine amount, while others prefer to take advantage of alternative payment options such as online or phone payments. To learn more about your specific payment options, it is best to contact the traffic court in the jurisdiction where the ticket was issued.
What Happens if You Don't Pay the Summons?
You may be thinking that since you didn't receive the ticket directly from a law enforcement officer in person, it can be forgotten about. This couldn't be further from the truth.
As is the case with any ticket, if you fail to pay the summons or follow up with the court to contest it, you may be subject to additional penalties, including late fees, collection costs, and increased fines. You may also have your license suspended or be required to appear in court. If you continue to fail to pay the ticket, you may end up with a warrant for your arrest.
Reasons to Contest a Traffic Light Camera Ticket
If you have been issued a , there are a few ways you can get the charge dismissed:
| | |
| --- | --- |
| Date and time anomaly | Check the date and time of the infraction to ensure that the photo was taken on the correct day. If the photo was taken on a different day than what is listed on the ticket, you can request a dismissal. |
| Poor photo quality | Check to see if the photo clearly shows your vehicle and license plate. If the photo is blurry or does not clearly show your vehicle, it is grounds to have it dismissed. |
| Missing signage | Verify there is signage at the intersection stating there are traffic light cameras installed. If no warning is posted, this is also grounds to dismiss your charge. |
How to Contest a Traffic Light Camera Ticket on Your Own
Once you have gathered the necessary evidence to contest your traffic light camera ticket, it is important to contact the issuing agency as soon as possible. This will give you a chance to review the photo and ensure that no errors were made by the cameras or in transferring the data from the camera to your ticket. If you are still unable to get your ticket dismissed, you can then begin to prepare your case for court.
To contest a traffic light camera ticket in court, you will need to do the following:
Gather evidence to support your case. This may include witness statements, photos or video footage of the event in question, and other documentation.
Contact the prosecutor and negotiate a plea deal, if appropriate. If you are able to demonstrate that there is reasonable doubt about your guilt, they may be willing to reduce your charge or dismiss it altogether.
Prepare for your trial. This may involve gathering further evidence or consulting with a lawyer to ensure you have the best possible defense in court.
Attend your trial, presenting your case to the judge and arguing for an acquittal or reduced charge. If you are unable to convince the judge that you are not guilty, you will be required to pay the fine for the violation.
If you are unable to successfully contest your ticket in court, consider appealing your case. Appeals are generally heard by higher courts, so this will give you an opportunity to have your case reviewed by a different judge or jury.
Is There an Easier Way to Dispute Traffic Tickets?
DoNotPay has successfully handled more than 200,000 tickets without the need for a lawyer. Here's how to fight your ticket with the help of DoNotPay.
Log-in to DoNotPay and go to the Ticket Disputes category. Select the correct product based on your traffic ticket. 
Upload a photo of your citation. 
Provide us with some details on why you believe the citation issued is a mistake. 
Select whether or not you want the letter mailed to the traffic ticket issuer on your behalf!
That's it! You'll receive an appeal letter that contains state vehicle codes to boost your case. 
It's really that simple! Look out for your traffic ticket issuer's response to discover whether you won!
We Can Dispute All Types of Traffic Tickets for You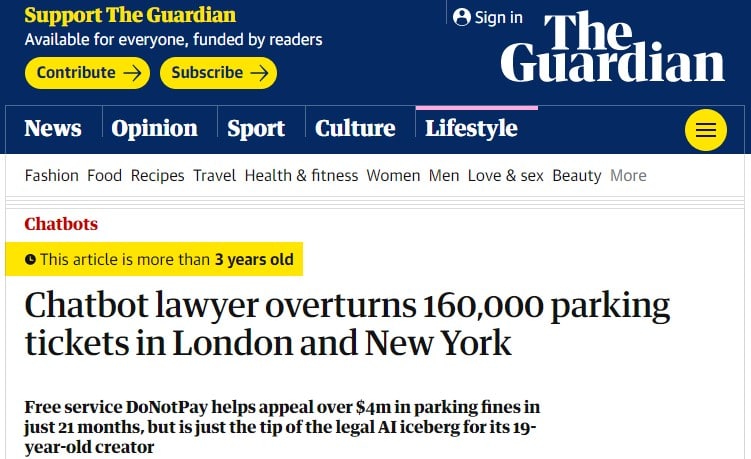 In addition to disputing traffic light camera tickets, DoNotPay can also help you with:
Fighting LA traffic tickets
What Else Can DoNotPay Do?
In addition to helping you contest your traffic light camera ticket, DoNotPay can solve the following situations and many more:
 DoNotPay cuts through bureaucratic red tape to save you time and money. They clearly level the playing field for everyone with their extensive guides and solutions to tackle many of today's administrative problems.