Contest a San Francisco Traffic Ticket Online in Two Minutes
Did you receive a traffic ticket in San Francisco? Are you struggling with an unfair moving violation? While San Francisco police officers may be issuing traffic citations less frequently, drivers in the county are still receiving an average of 139 tickets each day.
Do you need to fight a ? Not gonna lie but the process can get rocky and exhausting. No need to worry or feel intimidated about making a stand though. No need to get a lawyer when fighting a San Francisco traffic ticket when you can completely rely on DoNotPay.
We are well-versed in traffic laws across the country. Rest assured that we can assist you in other cities as well. Some of the most common tickets we've handled include:
LA Traffic Tickets

California Traffic Tickets
Ready to plead not guilty to a traffic ticket? Keep reading and we'll let you know everything you need to win.
The Most Common Types of Traffic Tickets in San Francisco, CA

Drivers may find themselves dealing with various depending on the error they committed on the road. However, there are five types of moving violations that are cited more commonly than any other throughout California.
Speeding Tickets
The speed limit is perhaps the most commonly referenced traffic law. It may also be the most often violated law on the books. Drivers in San Francisco may find themselves pushing the speed limit, especially if they manage to break out of the heavy traffic often present around rush hour.
Cell Phone Violations
California law notes that you cannot use a cell phone or other communication device by holding it in your hand. While you can use voice commands or a speakerphone, you cannot take your hands off the wheel to use a phone while driving.
Drivers under 18 cannot use cell phones at all. If an officer catches a driver engaged in those dangerous behaviors, the officer may issue a cell phone violation citation.
Failure to Stop at a Stop Sign
Failing to make a complete stop at a stop sign can pose a serious problem, since other drivers may not realize that the dangerous driver intends to proceed through the intersection. Officers in San Francisco may also issue traffic tickets for drivers who fail to come to a complete stop at a stop sign, also known as a "rolling stop."
Tailgating and Aggressive Driving
Tailgating is one of the top dangerous behaviors in San Francisco, in part due to the heavy traffic. Aggressive driving may also include:
Excessively high speeds
Swerving in and out of traffic
Trying to force another vehicle off the road
An aggressive driving ticket may carry heavy fines and penalties.
Red Light Tickets
Red lights help govern the safe flow of traffic through intersections. Ignoring a red light can have serious consequences. A driver who runs a red light can expect a substantial traffic ticket.
Contesting a Traffic Ticket in San Francisco, CA
To contest a traffic ticket in San Francisco, you will need to either:
Plan to appear in court. During the arraignment, you will be advised of your rights and the charges you face, then enter a plea. During the trial, on the other hand, you will testify about the case, and the citing officer will be subpoenaed to appear.
Manage a trial by written declaration. You can protest your case by mail by sending in the appropriate forms.
Contesting a traffic ticket in San Francisco by yourself can prove very difficult. You may have a long wait in court, including taking the day off work to deal with the process. If you fill out a request for a trial by written declaration but fail to provide relevant information or properly fill out the forms, you may end up losing your appeal, which could result in points on your license and the need to pay the associated fees.
How to Pay a San Francisco Traffic Ticket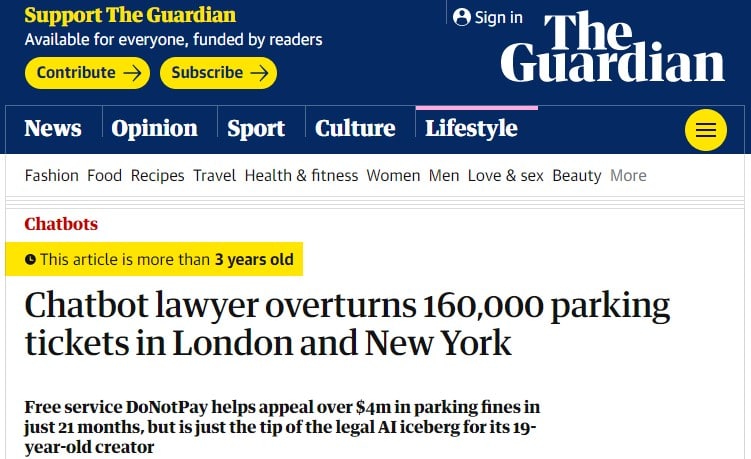 If you've decided to proceed in paying the fine instead of contesting your , here are a few options on how you can do so:
By Mail
If you have the pre-printed envelope, make your check or money order payable to "SFMTA" and include the citation number before mailing.

If not, simply mail your payment to:

SFMTA Customer Service Center

11 South Van Ness Avenue

San Francisco, CA 94103

Online
You can pay online for same day payment posting.
In Person
You may visit the Municipal Court on the 3rd floor of the Criminal Justice Facility. They are open seven days a week except on holidays, from 10:00 AM to 4:00 PM.
By Phone
Call (415) 701-3099 or (800) 531-7357.
Remember that you can still fight the traffic ticket without hiring a lawyer. You can rely on DoNotPay to make a solid appeal on your behalf!
DoNotPay Can Help You Contest Your San Francisco Traffic Ticket in Just Two Minutes
Newsweek claimed that DoNotPay has already helped overturn more than $4 million worth of traffic tickets. With DoNotPay, contesting a traffic ticket through a trial by written declaration is simple. You can complete the process in less than 120 seconds.
Here's how to get started:
Log-in to DoNotPay and go to the Ticket Disputes category. Select the correct product based on your traffic ticket.

Upload a photo of your citation.

Provide us with some details on why you believe the citation issued is a mistake.

Select whether or not you want the letter mailed to the traffic ticket issuer on your behalf!
That's it! You'll receive an appeal letter that contains state vehicle codes to boost your case.
It's that simple! Look out for your traffic ticket issuer's response to discover whether you won.
What Else Can DoNotPay Do?
Do you need to fight a traffic ticket in San Francisco? DoNotPay can help. Check out our traffic ticket tool today, or take a look at our other valuable tools to help make your life easier.
with DoNotPay today and enjoy having a reliable and efficient robot lawyer fight your battles with you.