Contest a King County Traffic Ticket in Two Minutes
Getting a traffic ticket in King County translates to hefty fines. Worse still, a conviction for such a ticket can raise your insurance rates considerably. You risk having your license terminated and additional demerit points on your driving record.
In this case, you can plead guilty and pay the associated fine or contest the King County traffic ticket. Unfortunately, contesting a  traffic ticket is complex, and involves various steps and signing different forms at the traffic department. You may also need to make several visits to the King County District Court, which deals with different traffic offenses.
Some people opt to engage an attorney, but this can be time-consuming. You have to find a skilled lawyer and pay for the services. This can cause delays and is costly. You do not have to do it by yourself. DoNotPay can help you dispute the online easily and conveniently, saving you the trouble associated with the manual process.
Types of Traffic Tickets in King County, WA

There are different types of traffic violations in King County. The main ones include traffic infractions and criminal traffic offenses. Traffic infractions are minor traffic offenses that warrant a traffic ticket. The tickets are issued by city police officers, sheriffs, or patrol officers.
A traffic infraction can affect your insurance premiums and your driving privileges. Examples of  that you can get for traffic infractions are:
| | |
| --- | --- |
| Red Light Ticket | A red light ticket is issued when a driver enters an intersection after a traffic signal controlling the intersection turns red. King County has a camera surveillance system to enforce red-light violations in school zones and many other areas. If you violate this rule, the camera captures an image and a ticket is mailed to the vehicle's registered owner. |
| Speeding Traffic Tickets | Exceeding a limit of 35 miles per hour warrants a speeding ticket in King County. |
| Cell Phone Traffic Ticket | Using a phone while driving contravenes traffic rules in King County. The violation of this rule can subject you to a fine of $20 as a first offender and more for subsequent offenses. |
Contesting a King County Traffic Ticket
It is wise to contest the ticket or request a mitigation hearing. To do this, check the "contested hearing" section at the back of the ticket and return it to the court within 15 days. You can also contest a traffic ticket online with the help of renowned companies like DoNotPay.
Other ways you can use to contest your traffic ticket include:
Court appearances and extensions: If you appeal for a contested hearing, you can request a deferred hearing to push the date further. You can also submit a written response. Avoid presenting yourself on the date indicated as you are likely to meet the officer involved, making it tricky to defend your case.
Written claims: You can submit a claim stating why you think you are innocent; the officer involved in your case should do this too. However, they will likely not do it, thus improving your chances of winning by default.
How to Pay a Traffic Ticket in King County, WA
If you've decided to just pay the traffic ticket that you were issued, here are a few options where you can send the payment.
Online
King County Online Payments
By Mail
Make the money order or check payable to:

King County District Court

Mail it to:

King County District Court

516 Third Avenue, Room E-340

Seattle, WA 98104

Take note of the infraction case number on your payment.
Remember that paying the ticket is an admission of guilt. If you still wish to fight the traffic ticket, DoNotPay can show you how you can do so even without a lawyer.
Dispute a King County Traffic Ticket Using DoNotPay
It is now easy to contest a traffic ticket, thanks to DoNotPay. Newsweek even raved about how the renowned robot lawyer DoNotPay was able to win more than 160,000 ticket appeals.Yours could be the next.
Moreover, the procedure is simple, and you can do it in the comfort of your home. If you are wondering how to protest a King County traffic ticket, DoNotPay  can take care of it for you.
Follow the simple steps to dispute your traffic ticket in King County:
Log-in to DoNotPay and go to the Ticket Disputes category. Select the correct product based on your traffic ticket.

 

Upload a photo of your citation.

 

Provide us with some details on why you believe the citation issued is a mistake.

 

Select whether or not you want the letter mailed to the traffic ticket issuer on your behalf! 
That's it! You'll receive an appeal letter that contains state vehicle codes to boost your case.

 
What Else Can DoNotPay Do?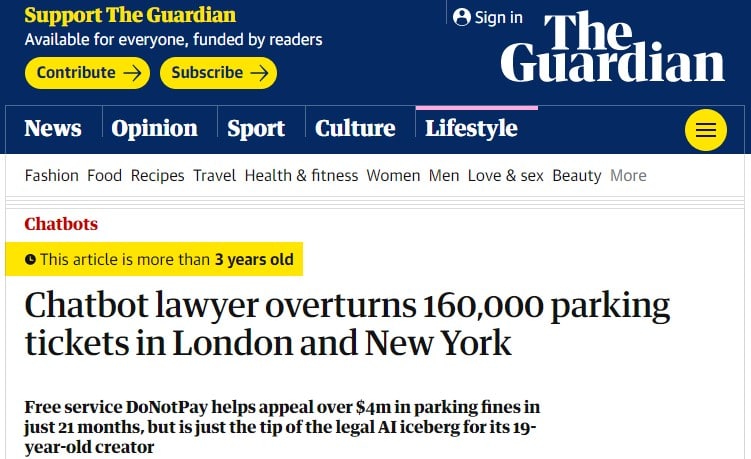 DoNotPaycan give detailed information on traffic tickets from anywhere in the United States. We can help you deal with any traffic ticket such as:
LA Traffic Ticket
DoNotPay also offers different services to ensure you get justice and ease you of your troubles. Some of the services you can take advantage of from the app include:
 today to contest your traffic ticket easily and conveniently in King County.