Junk Email Vs. Spam — What's the Difference Between Them?
What that junk emails and spam emails have in common is that they both clutter our inboxes.
Traditionally, junk mail referred to unsolicited advertisements that people would find in their mailboxes. With the introduction of emails and the Internet, junk mail became the term used to define emails that are automatically thrown into your Junk Mail section since they are marked as advertisements. Companies that send out junk emails are well aware of that and offer you a chance to unsubscribe from their mailing list.
Spam is different. It is defined as irrelevant or inappropriate messages sent to a large number of people. Spam emails come in different forms and are sent through different media. They have the purpose of tricking you into revealing your personal or financial information.
| | |
| --- | --- |
| Junk Emails | Spam/Phishing Emails |
| Mail | Emails |
| Emails | Social Media |
| | SMS |
The Dangers of Spam and Phishing Emails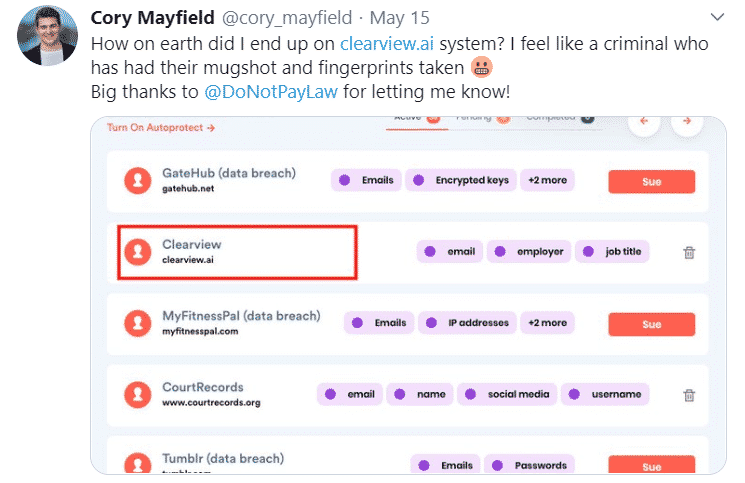 Phishing scams are classified as a form of cybercrime that includes defrauding users or obtaining sensitive information. Cybercriminals are disguised as legitimate companies or organizations and work on obtaining personal and financial information to make a profit.
Phishing is also one of the most used methods to infect users' computers with harmful software. Cybercriminals use links that lead to websites that are infected with a malicious virus.
Phishing allows cybercriminals to go after millions of users at the same time. The emails that cybercriminals use are specifically designed to lure the user into opening the email. These emails usually contain financial independence offers or quick and easy diet offers. Cybercriminals use fear and intimidation to manipulate users to reveal their information.
Most of these emails contain links that usually look pretty normal, but they have an embedded URL that leads to an infected website. When you click on that link, you are redirected to a phishing website.
Malicious software may also come in the form of an attachment. Do not download these attachments, let alone open them on your computer.
How Can DoNotPay Help You With Spam Emails?

Dealing with spam or phishing emails on your own can prove to be quite difficult. That is why DoNotPay is here. We can help you get rid of fraudulent emails and decrease the chances of you being scammed. Here's a step-by-step guide to dealing with spam:
Log in to your DoNotPay account in your

Select the Spam Collector option

Enter your email address to connect it with DoNotPay

Forward the spam to

spam@donotpay.com

if you receive it
After you've forwarded the fraudulent email, there will be two options:
You will be unsubscribed automatically

Your case will be added to a class-action lawsuit against the sender (if there is one), and you will be eligible for compensation.
The second option is possible if the spam email is illegal. If your case is added to a class action settlement, you will be able to see a flag in the Spam Collector tab in your DoNotPay dashboard.
Using DoNotPay to fight spam is much more comfortable than doing it on your own. The only thing you have to do is forward the email, and we will take care of the rest. If you choose to do it on your own, you may end up going through hundreds of pages about spam and phishing.
How Can You Report Spam Emails On Your Own?

You can report spam emails by sending an email to your email provider. Make sure you state that you're being spammed at the top of the message. Most email services have options that allow you to report spam or mark messages.
If you receive a phishing email that is disguised as a legitimate company, you can report the email directly to the company in question. For example, if you receive an email from a spammer, claiming to be PayPal, you can forward the email to PayPal, and the company will investigate. Major email providers have worked on improving their spam filters to protect their users. The more you report spam on Gmail or Yahoo, the better the protection will be. This will not eliminate the chances of being targeted by the same spammer again, and that is why DoNotPay offers you a chance to fight the senders and be compensated.
Reporting Spam On Gmail
If you are using Gmail, the more spam you report, the easier it will be for Google to automatically mark similar messages as spam. Here's how it's done:
Open your Gmail

Select one or more emails

Click Report Spam (represented by an exclamation mark)
After you've reported an email for spam, Google will get a copy of the email, which will be analyzed. To make sure that you are completely rid of the spam, go to the Spam section of your inbox and delete all spam messages by clicking on Delete Forever.
Reporting Spam On Yahoo
To report phishing mail on Yahoo, follow these steps:
Visit Yahoo Mail and log in

Find the suspicious email and click on the selection box next to it

Click on the option next to Spam

Click on Report a Phishing Scam on the menu
These steps will automatically delete the email in question, and it will be reported to Yahoo and investigated.
Reporting spam using the options provided by your email service is useful, but it is not enough in some cases. Some spam emails will just keep coming, and that is why reporting fraudulent and phishing emails is more effective through DoNotPay.
What Else Can DoNotPay Do For You?

DoNotPay, as the world's first robot lawyer, can help you with a variety of online and offline problems. We can help you with anything from disputing parking tickets, all the way to fighting harassment and stalking.
You can use our services to sue big corporations, such as Uber, Comcast, United Airlines, and more. DoNotPay will be there to help you through the process at small claims court. Aside from this, DoNotPay can help you save money too. Thanks to our Virtual Credit Card service, you will be able to apply for online free trials without being charged for the full month after the trial is over. Our card will keep the money in your pockets since you will not be spending it unknowingly on a subscription you are not even using.
DoNotPay can help you challenge annoying parking infractions. Our services helped overturn 160,000 of the 250,000 citations it challenged. Our app saves people millions of dollars from traffic infraction all across the United States.
Do not hesitate to use our services. You are just a couple of clicks away from becoming one of our happy customers. All you have to do is register to DoNotPay in your , and you'll be all set. Here's what we can help with:
Disputing traffic tickets

Fighting speeding tickets