How to Get Extensions on Traffic Tickets in Arizona Effortlessly
Getting a traffic ticket is rarely a welcome surprise. It entails paying fines, being made to attend a defensive driving class, and sometimes attending a court hearing if you want to plead not guilty to the traffic ticket.
If you barely have time on your hands, dealing with a traffic ticket could even be frustrating if it clashes with your typical overloaded schedule. There's no need to fret. DoNotPay can help.
This reliable robot lawyer can lessen processing times and assist when you're close to the deadline but it doesn't look like you'll make it. Read on if you want to learn how to pay an Arizona traffic ticket,  on your own, or how you can fight your traffic ticket without hiring a lawyer.
Types of Arizona Traffic Tickets

There are two major types of . Here's what you need to know about them:
Civil Traffic Tickets
Civil traffic tickets are the most common types of traffic tickets. These are the tickets that you will receive for speeding violations, failure to stop for a stop sign, failure to follow a parking rule or failure to yield the right of way.
Criminal Violations
Considered as more serious traffic tickets, they are further broken down into two categories - felonies and misdemeanors.

If you receive a DUI or a ticket for reckless driving, you will likely receive a criminal violation and face more serious consequences than you would for a civil traffic ticket.
Can You Get an Extension on a Traffic Ticket in Arizona on Your Own?
If you believe you need more time and your payment due date or court arraignment date is fast looming, you might be interested in .
There's no hard and fast rule on traffic ticket extensions - but in general, here are some things to keep in mind:
It will probably be easier to get an extension on a civil traffic ticket rather than a ticket involving a criminal incident, such as a DUI.
The process for actually getting an extension can vary, but in general, your first course of action is to contact the number on the traffic ticket you received. Ask how to get a traffic ticket extension and note that you believe you were ticketed unfairly.
The court might be able to work with you to either extend your court date (if you were given one) or discuss your payment options if that is the issue at play.
Traffic ticket extensions can be confusing to deal with on your own. DoNotPay is the way to go if you want better chances of getting your deadline moved at a later date.
How to Pay Your Traffic Ticket in Arizona
Fines for traffic tickets in Arizona can vary, based on what type of ticket you received, the city or county where you committed the infraction, and any other incidents that might be on your driving record. If you want to pay your ticket and move past the incident, you do have some options.
Here are the different ways to pay your Arizona traffic ticket:
Online. The traffic ticket that you received should list the web address if you want to submit an online payment. To pay the ticket online, you will need the ticket in hand, as well as a method of payment that you want to use.
Mail. Many people choose to submit their payments through the mail. The traffic ticket should list a mailing address, where you can send your check or money order. You will need to allow some extra time for processing with this method, including 7-10 days for your payment to be received in the mail as well as a few extra days for the check/money order to be processed.
In-person. The traffic court will have a physical address where you can go if you want to pay for your ticket in person. Make sure to verify the hours ahead of time, to ensure that you don't waste time driving there only to discover that the office is closed.
Use DoNotPay to Get an Extension on Your Arizona Traffic Ticket
DoNotPay has the experience you need to get your traffic ticket issues handled. Business Insider notes that DoNotPay has successfully dealt with more than 160,000 parking tickets.
Here's how to get started:
Log in to DoNotPay and go to the Ticket Disputes category. Select the correct product based on your traffic ticket.

 

Upload a photo of your citation.

 

Provide us with some details on why you believe the citation issued is a mistake.

 

Select whether or not you want the letter mailed to the traffic ticket issuer on your behalf! 
That's it! You'll receive an appeal letter that contains state vehicle codes to boost your case.

 
It's really that simple. DoNotPay can assist with your traffic ticket from anywhere in the US. We have successfully handled:
DoNotPay Can Help With Other Vehicle-related Issues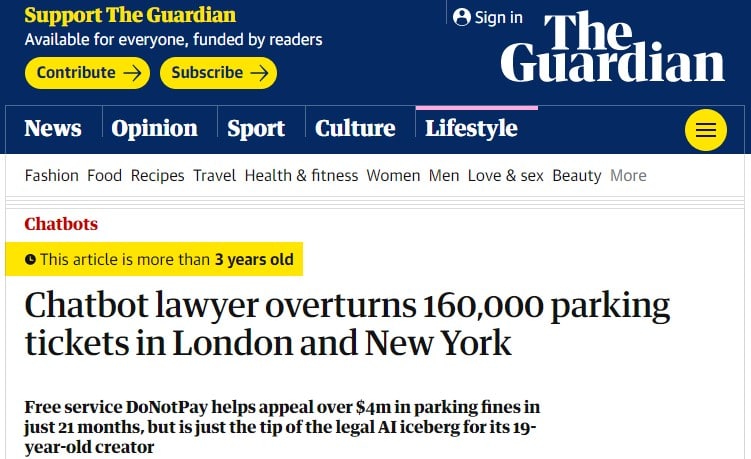 DoNotPay is not limited to just handling traffic ticket problems. You can also use the app to deal with:
 right away so you can send us the details of your concern and we can begin with all the hard work.