How to Dispute Hillsborough County Traffic Tickets and Win
So, here you sit, with a , wondering what to do next. Whether this is your first traffic citation or the tenth on a stack of other tickets, you know you have to take action. You know your options include paying or contesting. But as you start to explore the Hillsborough County Clerk's website, you realize it's a little more complicated than just paying or disputing.
Because Florida issues demerits to your driving record based on a point system, you should take your Hillsborough County traffic ticket seriously. And there are timelines to adhere to in making your next move. Additionally, there are various types of Hillsborough traffic citations that will warrant different responses and actions.
You can do your best to decipher the policies, fees, and requirements outlined online and hope for the best. Or you can tap into an easier and simplified solution for your Hillsborough County traffic ticket problem with DoNotPay. Keep reading. This may be the most informative resource you find, complete with answers and advice you need for the next steps to take.
Different Types of Hillsborough County Traffic Tickets

The Clerk of Court and Comptroller in Hillsborough County, Florida outlines the various types of tickets or traffic citations motorists can get. There are both moving and non-moving violations. And there are distinctions for those offenses that qualify as civil versus criminal. Here's what's important to know to determine what your implies for you.
Civil Hillsborough Traffic Tickets
These are considered less severe infractions. You have 60 days to pay your fine and admit guilt or 30 days to request an extension. Hillsborough County traffic tickets assign point demerits to your driving record, too.
Here are your options if this is the type of ticket you have:
Pay your fine
Go to a safe traffic school
Request a court hearing date
Plead no contest
Red Light Camera Tickets
These types of Hillsborough County traffic tickets are those issued by a camera. When any vehicle passes through a red light, there are cameras recording the license plate of the vehicle.
Here's how to distinguish your citation for the next steps:
Evidence is first sent to law enforcement for review.
Officers decide if the violation warrants an official traffic ticket.
These citations will arrive by mail.
Check to see if yours is issued by the City of Tampa or the Hillsborough County Sheriff.
Mandatory Court Appearance Traffic Tickets
Some Hillsborough County traffic tickets will require a mandatory court appearance. If your charges include any criminal traffic violations or certain non-criminal violations, the court will be mandatory.
These citation examples include:
No proof of insurance by the vehicle owner
Passing a stopped school bus
Speeding 30 mph or more over the limit
Violation that results in bodily harm
Leaving an unattended child alone in a running vehicle
Proof of Compliance Traffic Tickets
If your Hillsborough County traffic ticket involves faulty equipment on your vehicle, you have options to prove remedy of the issue. If you repair the equipment within 60 days from the issue date of the citation, law enforcement will reinspect your vehicle to confirm the repair.
Upon proof of repair, the officer will provide a signed affidavit.
Submit the signed ticket and affidavit to the Clerk's office within 60 days of the initial issue date.
The Clerk's office will instruct you to pay the fine, and demerit points will be waived.
Criminal Violation Traffic Tickets
Your ticket might be considered to be a criminal offense and titled as a criminal violation traffic ticket. You will be notified by mail promptly if your Hillsborough County traffic ticket is criminal, and a mandatory court date will be scheduled.
Examples of these more serious violations include:
Reckless driving
Leaving the scene of an accident
Driving with a suspended driver's license
Driving under the influence
How to Quickly Pay for Your Hillsborough County Traffic Ticket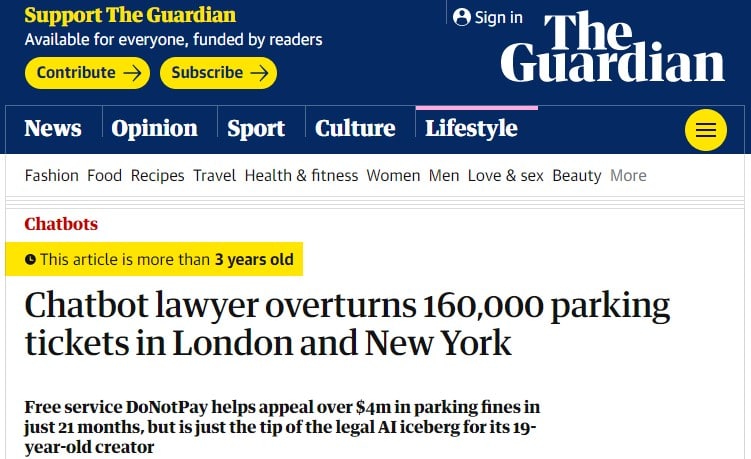 If you're interested in admitting guilt to the violation and want to pay your Hillsborough County traffic ticket, you'll have a few options to consider. There are additional resources to address frequently asked questions via the Hillsborough Clerk's office website.
Have your ticket ready when paying for your traffic ticket. You must also include copies of the traffic ticket copies when you mail in your payment. Note that all credit card payments will be assessed an additional 3.5% fee.
How to Dispute Your Hillsborough County Traffic Ticket by Yourself
If you're interested in disputing your Hillsborough County traffic ticket, you'll need to prepare to plead your innocence. Depending on the type of Hillsborough County ticket you have, you may need to first determine your specific dates, court requirements, and proof to back your contestation. Here's an outline of the traffic ticket disputing process.
Schedule your court hearing.
Assemble your evidence of innocence, including pictures, witness statements, or paperwork.
Attend your court hearing and prepare to testify on your own behalf.
A judge will determine guilt or innocence.
Verify the changes on your driving record in either finding.
Do You Need a Lawyer to Contest a Hillsborough County Traffic Ticket?
If your situation is more dire, based on the nature of the violation or implications of a criminal traffic ticket, you might feel obligated to consult with a legal professional. Lawyers can be helpful in navigating those mandated court appearances, too. However, it's important to know that you don't need a lawyer to effectively contest a Hillsborough County traffic ticket. What you really need is DoNotPay, the world's very first robot lawyer to handle disputes on your behalf. It's like having attorney-level answers and services without having to hire an attorney.
How to Contest Your Hillsborough County Traffic Ticket in Under 120 Seconds
Yes, you read that right. DoNotPay has successfully helped people like you contest and reverse findings in more than 200,000 traffic ticket cases. Check out how easy it is to become the 200,001st on the list. Just explore some of the recent headlines, including Newsweek, describing how our robot legal products can handle Hillsborough County traffic tickets for you.
Here's how to get started:
Log in to DoNotPay and go to the Ticket Disputes category. Select the correct product based on your traffic ticket.

Upload a photo of your citation.

Provide us with some details on why you believe the citation issued is a mistake.

Select whether or not you want the letter mailed to the traffic ticket issuer on your behalf!
That's it! You'll receive an appeal letter that contains state vehicle codes to boost your case.
It's really that simple. Look out for your traffic ticket issuer's response to discover whether you won.
You can use DoNotPay to fight your traffic citations in Las Vegas, New York, LA and other cities in California. Frankly, DoNotPay can help you fight traffic tickets across all states.
DoNotPay's Superpower Is Solving Consumer Problems
Helping you with your Hillsborough County traffic ticket is only the beginning. DoNotPay also has a complete line of products perfect for handling confusing tasks and over-complicated processes. Explore everything DoNotPay can do to help simplify your life.
Let DoNotPay help you take care of that the easy and painless way. Then explore the other services DoNotPay has to offer.