How to Easily File a Police Report in Portland
Unfortunately, crime is something that occurs on a daily basis. Everything from identity theft and stolen packages to stolen wallets, car accidents, scammers, and other stolen items are common occurrences. If you live in Portland, you may be wondering how to file a police report.
If you are a victim of a crime like a hit-and-run or a stolen phone, there are steps you can take to get justice. Of course, when you have just gone through a horrible experience like that, the last thing you probably want to do is deal with a police report.
Thankfully, there is something else you can do rather than deal with the problem yourself. Reach out to DoNotPay, and we will handle filing your for you.
What Types Of Reports Can Be Filed Online in Portland?
In Portland, there are certain crimes that are eligible for an online police report. Here is a list.
Theft from a vehicle
General theft
Adding additional property information to an already established report
Vandalism (excluding graffiti)
Vandalism to a motor vehicle
Suspicious activity
Shoplifting
Non-injury hit and run
What Is Required to File an Online Report?
To fill out an online police report, these are the general requirements:
18 years of age or older
A valid email address
Whether or not you know who did it (if you do, call the police rather than filling out the form)
Any information you have about the crime
How to File a Police Report in Portland by Yourself
First, it is against the law to file a false police report, so you should only file a report if you are positive someone committed a crime. The three most common ways to report a crime are over the phone, online, or in person.
Over the Phone

If it is an emergency situation, call 911, and you will be directed to your local police department.
For a non-emergency situation in Portland, Oregon, you can call the police at 503-823-3333.
Someone will pick up the phone whenever they are available, and you can explain what happened.
The police officer will ask for more information as needed and will likely give you a case number so that you can check up on it later.

Online

Certain crimes can be submitted online, like suspicious activity and shoplifting, among others.
Go to this website to check if you can report your crime online.
If you can report your crime online, there is a link near the bottom of the page to fill out a report.
Click on the link and then answer the questions as they come up.

In-Person

You can also go to your local police station and report the crime there.
The address for the Portland Police Bureau is 1111 S.W. 2nd Avenue, Portland, OR 97204
You will likely be asked to fill out a form detailing what happened, and the police officer will ask you for additional information as needed.
Depending on the crime committed, you may have other things to be dealing with. You might not have the time to fill out a report or call the police department and potentially wait on hold. Instead, reach out to DoNotPay, and we will handle it for you.
File a Portland Police Report With the Help of DoNotPay
Rather than dealing with having to drive down to the police station or wait on hold on the phone, let DoNotPay file your Portland, Oregon police report for you.
If you want to file a police report but don't know where to start, DoNotPay has you covered in 3 easy steps:
1. Search "police report" on DoNotPay and select the type of incident you would like to report.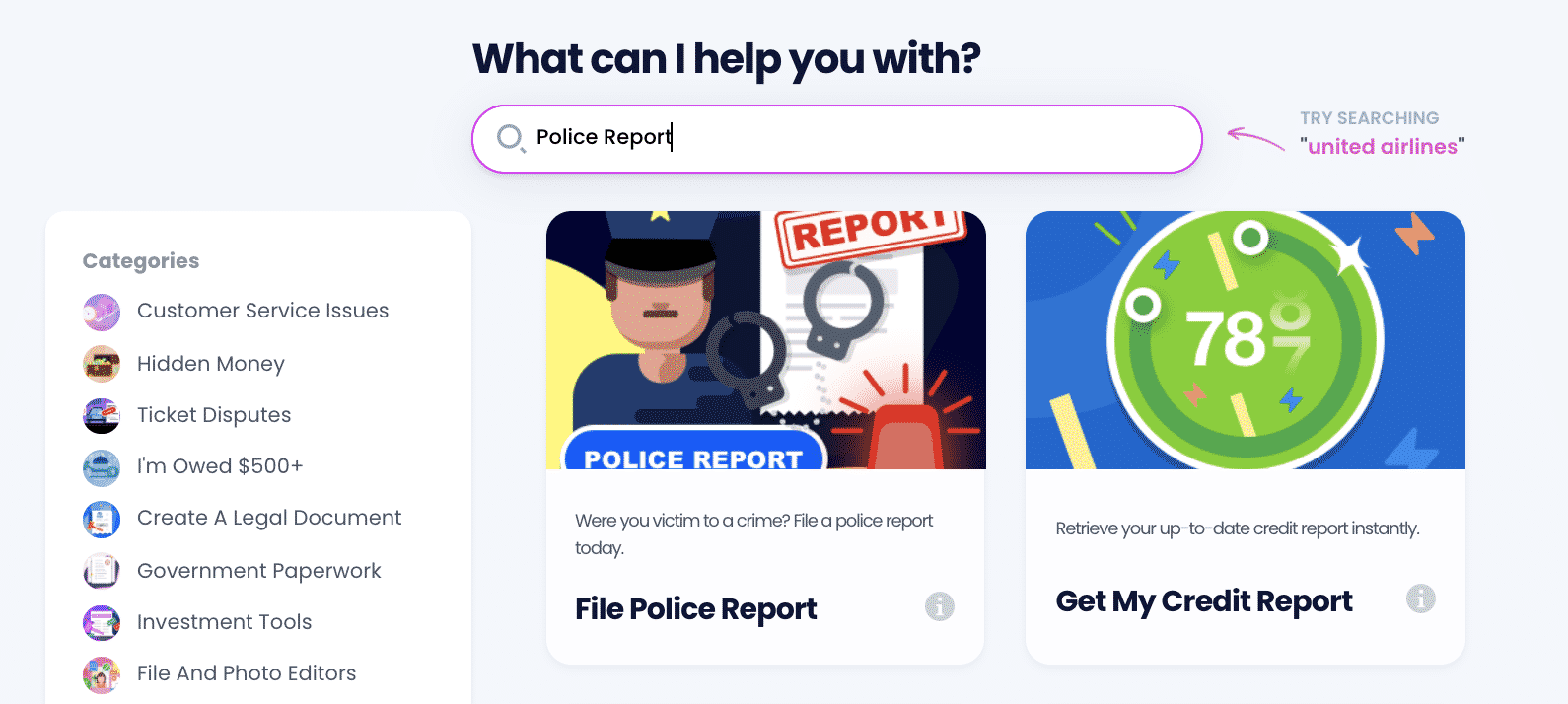 2. Tell us more about the incident that occurred, including the location, date, time, and sequence of events. Include information on financial losses, personal injuries, or property damage that happened as a result.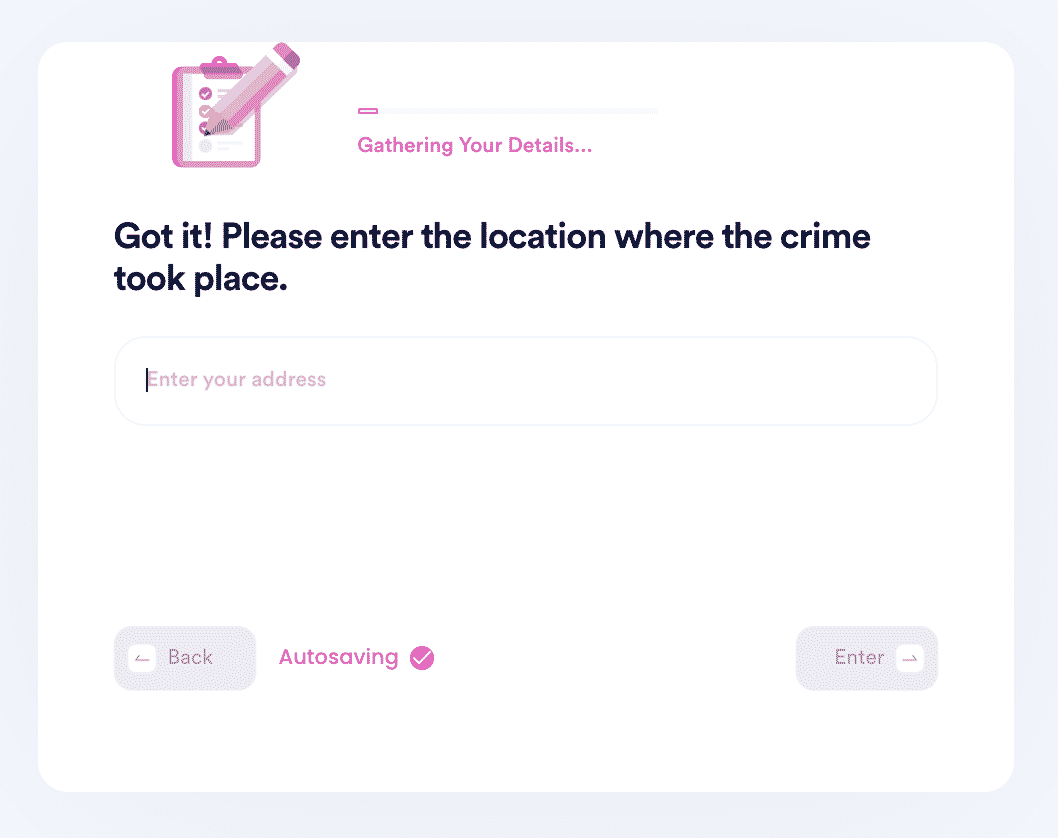 3. List any suspects or witnesses you are aware of, verify your contact information, and submit.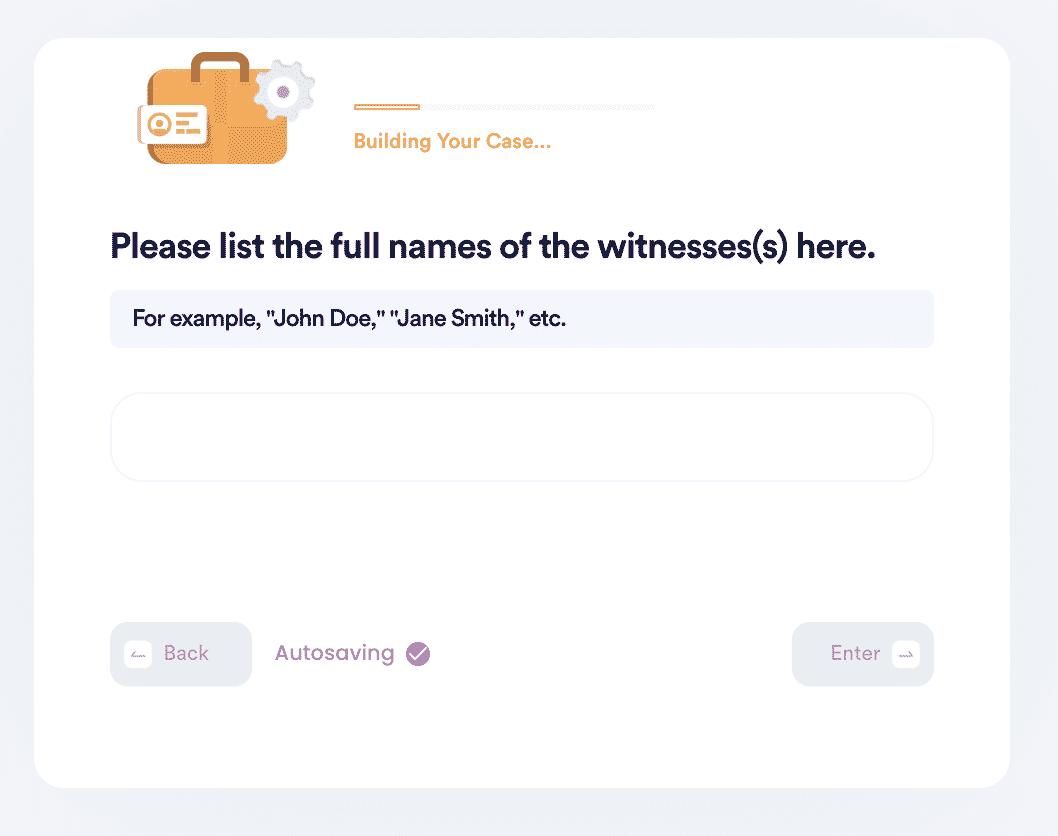 Why Use DoNotPay to File Your Portland Police Report
There are three big reasons why you should use DoNotPay to file your Portland police report.
It's fast: The only time you lose is however long it takes you to give us information.
It's simple: All you do is enter some information, and we handle the rest.
It's successful: You can trust that DoNotPay will get your Portland, Oregon police report filed.
When you notice a crime has been committed, you may dread having to fill out a police report. When your day is already busy, it is just another thing to deal with. Instead, reach out to DoNotPay, and we can file a police report for you.
DoNotPay Works Across All Companies/Entities/Groups With the Click of a Button
DoNotPay doesn't just handle police reports. We can complete many different tasks by working with different companies/entities. Here are some examples.
Recover your Amazon password
Get your Kentucky birth certificate
Understand the sex offenders registry
Help with

standardized legal document