How to Easily File a Police Report in Phoenix
Unfortunately, crime is something that will occur no matter what happens. You always hope that you don't witness a crime or aren't a victim, but crimes like identity theft, stolen phones, and scammers happen frequently. This article will guide you through the process of filing a police report in Phoenix.
If you find yourself a victim or witness of a crime like a hit-and-run, other vehicular accidents, stolen wallet, or a stolen package, there are actions you should take. However, there is a way for you to avoid those steps if you don't want to deal with filing a police report.
If you don't want to fill out a police report on your own for whatever reason, there is something else you can do. Reach out to DoNotPay, and we can file a for you.
What Types Of Reports Can Be Filed Online in Phoenix, Arizona?
If you live in Phoenix, there are certain crimes for which you can file an online police report. Here is a list:
Criminal damage
Lost property
Theft
Harassing or nuisance phone calls
Supplemental information for an already established report
Theft from a vehicle
Fraudulent use of a credit/debit card
Identity theft
Theft from vending machines
What Is Required To File An Online Report in Phoenix?
If you want to file an online police report in Phoenix, you will need the following:
Be at least eighteen years old
Have a valid email address
Have information on the crime (What happened? Where did it happen? Who were involved?)
The crime must have occurred within Phoenix city limits
Theft of property cannot exceed $10,000
How to File an Online Police Report in Phoenix by Yourself
It is illegal to file a fake police report, so make sure you are only doing so if you truly witnessed a crime or were a victim of a crime. The three main ways to file a police report are in-person, online, and over the phone.
In-Person
1. If you want to, you can go down to your local police station and file a report there.

2. The address for the Phoenix Police Department is:

Phoenix City Hall

200 W. Washington Street

Phoenix, AZ 85003

3. You will probably be asked to fill out a physical form and answer any additional questions the officer has.

Online

You can file certain crimes online. Check here to see if the crime you witnessed or were a victim of qualifies to be reported online.
Along with being on the list of crimes that you can report online, it must also meet these qualifications:

Occurred in Phoenix
You have an email address
Stolen property doesn't exceed $10,000

If you believe you qualify to file a report online, go to this page and fill out the survey to ensure you do. Then, click on Start Report at the bottom of the page.
Answer the questions as they come up, and eventually, you will get a confirmation that your report has been submitted.

Over the Phone

If you are experiencing an emergency, call 911.
If it isn't an emergency, you can call the Phoenix police at 602-262-6151 or call as a silent witness at 480-WITNESS.
You may have to wait on hold, but someone will pick up and take down your information about the crime. If necessary, the officer will ask for more information.
Waiting on the phone to reach a police officer can be a frustrating and time-consuming experience. You may also not have time to go down to the police station to file a report. Instead, contact DoNotPay and let us handle your Phoenix police report for you.
File a Police Report in Phoenix With the Help of DoNotPay
Avoid a long wait on the phone or having to drive down to the station and let DoNotPay file your Phoenix police report for you.
If you want to file a police report but don't know where to start, DoNotPay has you covered in 3 easy steps:
1. Search "police report" on DoNotPay and select the type of incident you would like to report.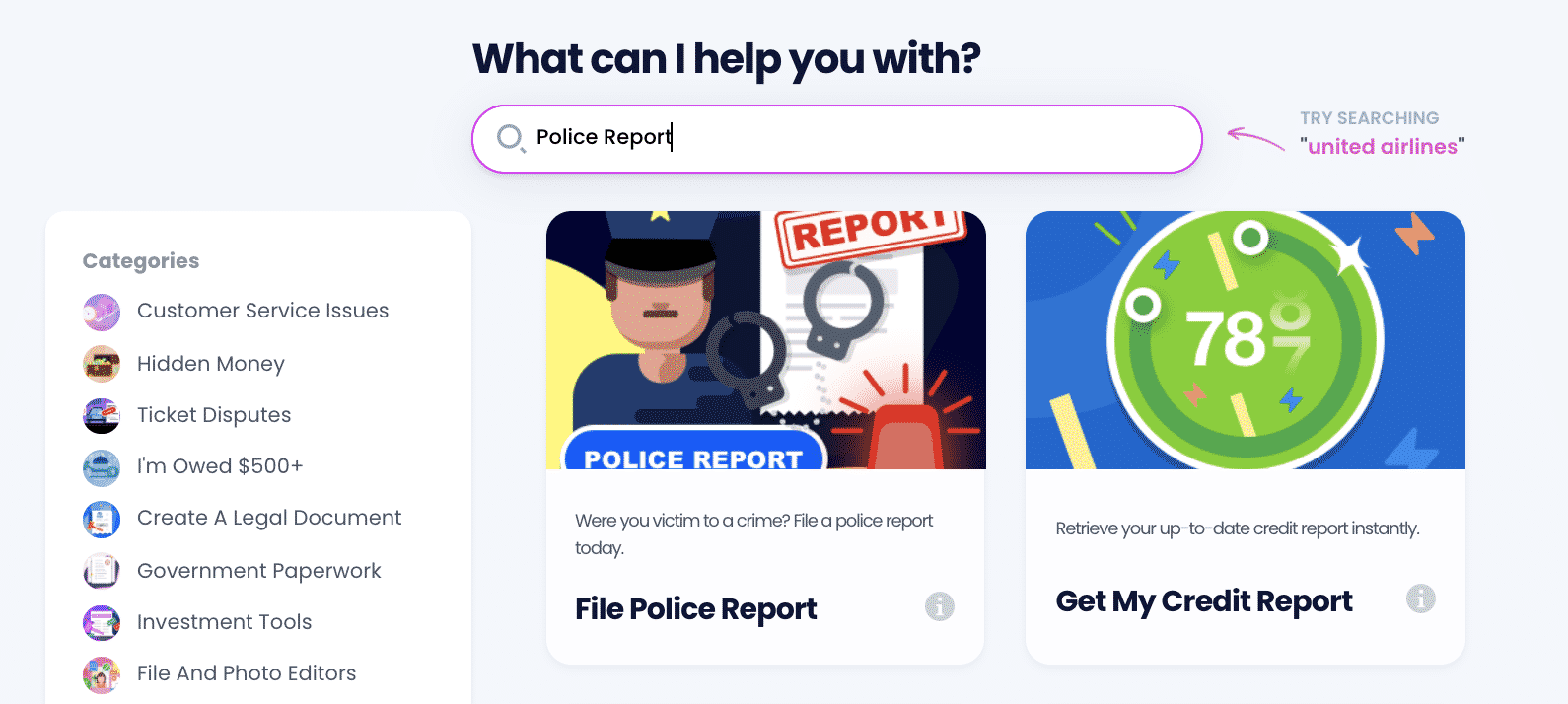 2. Tell us more about the incident that occurred, including the location, date, time, and sequence of events. Include information on financial losses, personal injuries, or property damage that happened as a result.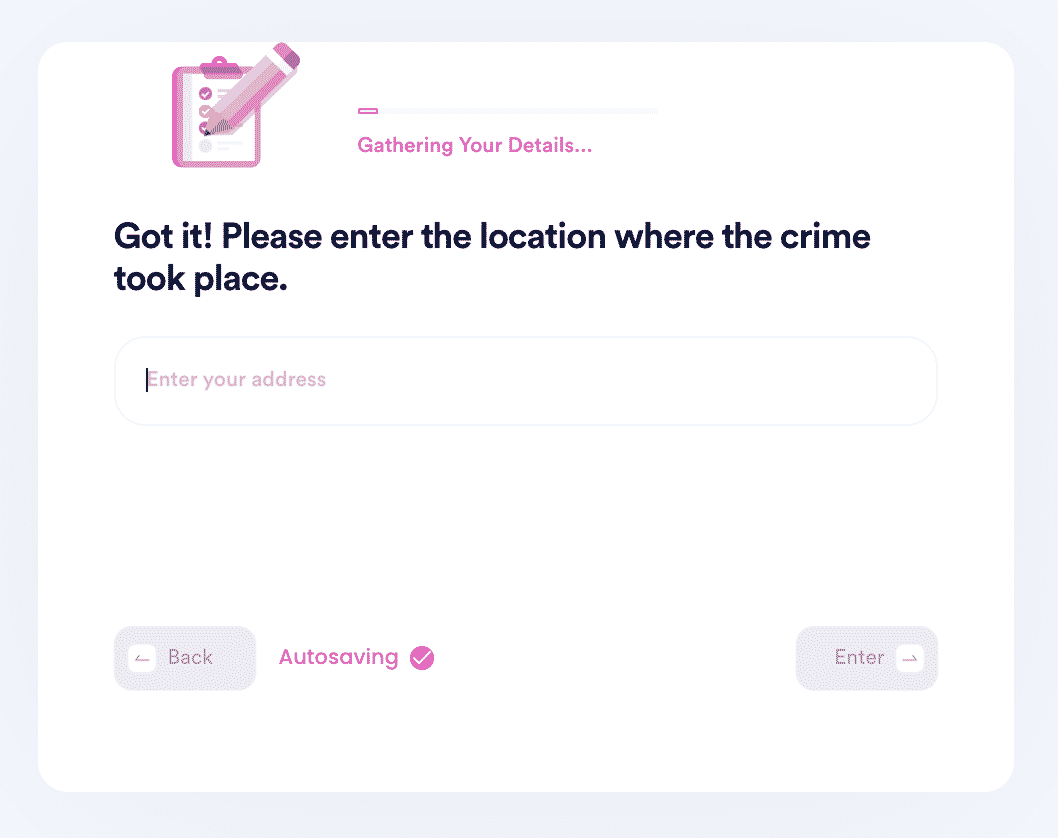 3. List any suspects or witnesses you are aware of, verify your contact information, and submit.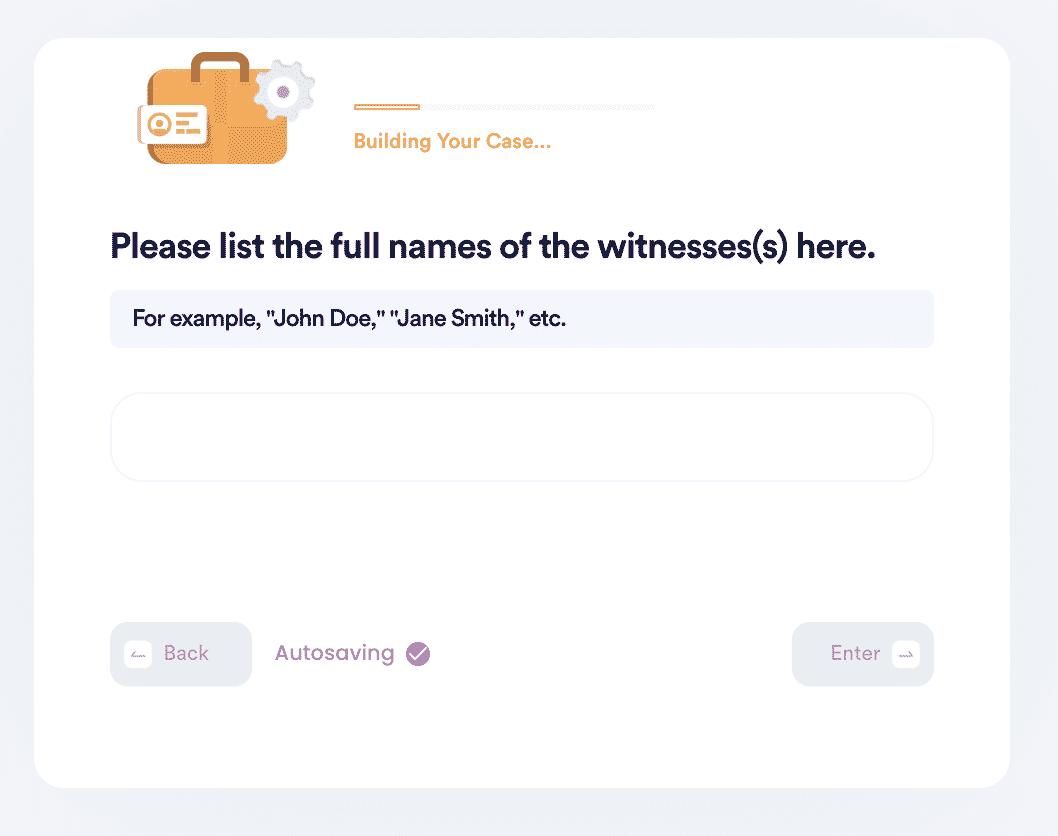 Why Use DoNotPay to File Your Phoenix Police Report?
DoNotPay is a helpful resource that can help you in many ways. Here are a few reasons why you should use DoNotPay to .
It's quick: You only lose a little bit of time entering information.
It's easy: All we need from you is a little information, and we do the rest.
It's a success: You can trust that DoNotPay will get your Phoenix, Arizona police report filed.
DoNotPay Works Across All Companies/Entities/Groups With the Click of a Button
DoNotPay is a hub that can handle a wide variety of tasks because we work with many companies and entities. Here are some examples of what we can help you with.
Recover your eBay password
Get your Wyoming birth certificate
Help you understand the sex offender registry
Help with

standardized legal documents
Reach out to DoNotPay to see how we can help.