How to File a Police Report Online in Oklahoma City
If you or someone you love is in a precarious and potentially dangerous situation, being able to would be nice. However, the Oklahoma City Police Department (OKCPD) offers little in the way of a comprehensive online complaint filing system. This is despite the fact that other cities have since introduced new online report filing systems for nonviolent crimes.
Whether insufficient time is the issue or complainants feel apprehensive about dealing with law enforcement, a significant number of crimes go unreported. NBC News revealed that inadequate reporting has resulted in more than 2,300 unsolved cases involving Native American women missing or murdered. With DoNotPay as your virtual legal partner, you can file a police report online with Oklahoma City PD anonymously and securely.
Different Categories of Crimes
A crime is generally defined as volitional behavior (or negligent conduct) that violates criminal law and/or is detrimental to individuals as well as to society. Criminal legislation is meant to defend and safeguard the fundamental interests of a community, such as human rights, freedom, human life, and property.
Depending on the legislation, court proceedings, among other elements, crimes are typically classified as follows:
Private Crimes
Private crimes include things like casting aspersions, slandering, and otherwise damaging the good reputation of a person or organization with the intention of causing harm. Criminal proceedings involving private crimes are initiated by a private citizen or a prosecution association rather than by a district attorney (DA) who represents a governmental institution.

Private prosecutions are still permitted under common law in many jurisdictions in the United States. For example, according to the Department of Justice (DoJ), "The Federal False Claims Act, various Federal environmental statutes, California's Unfair Competition Act, and other State laws authorize citizens to serve as "private attorneys general," even if they have suffered little or no direct harm at the hands of alleged wrongdoers."

Unlike filing a police report, the justifications for private prosecution typically lack the same penalties associated with ordinary criminal prosecutions. Hence, DAs play more significant roles in prosecuting certain private crimes.

Semi-Public Crimes
Semi-public crimes comprise violations of the bodily integrity of another. In the realm of Human Rights, such violations are deemed severely unethical at the very least and potentially criminal at the very worst. Semi-public crimes are oftentimes an infringement on an individual's rights or grossly intrusive, such as rape, molestation, physical assault, property theft (including digital theft), the threat thereof, extortion, among other behaviors.

Unless the victim is a minor or mentally impaired, proceedings for semi-public crimes can only begin once the victim has filed an official complaint with local law enforcement where such a crime took place. That generally means that DAs may only initiate court proceedings involving semi-public crimes after the victim(s) files a police report.

Public Crimes
Examples of public crimes are murder, kidnapping, child sex abuse, domestic violence, and robbery. It is sufficient that the Public Prosecution Service becomes aware of the crime in any way for criminal proceedings to be initiated. In other words, the case begins regardless of whether or not the victim wishes to press charges and the crime may be reported by anyone.
Crimes to File With OKCPD
Assault and Battery
These two crimes exist in both criminal and tort law and are separate offenses though they're commonly used in tandem. In a criminal law context, the two terms are paired because a battery (an act of physical violence) inherently causes a victim to fear grievous bodily harm. The fear caused by the battery is assault.
Bullying
Mass murderers Dylan Harris and Eric Klebold from Columbine High School in Colorado forever changed how Americans viewed bullying. Subsequently, the rise of social media has allowed us to witness in real-time the destructive consequences of incessant cyberbullying. As a result, Oklahoma passed legislation making acts of bullying because of race, disability, or other specified criteria a hate crime. While some bullying isn't prosecutable, certain behaviors that are indicative of bullying are. Some examples include:
Assault
Assault with intent to commit a felony
Assault and battery
Aggravated assault and battery
Assault and battery with a dangerous weapon
Robbery
Sexual battery
Stalking
Kidnapping
Vandalization of property
Among other such crimes
Cyberbullying
Using the Internet to bully others is against the law in Oklahoma. The specifics of the legislation can be found in the Oklahoma Computer Crimes Act. Child pornography, including sexting with underage persons, also falls under this piece of legislation. Furthermore, obscenity, threats, or harassment by telephone or other electronic communication is considered to be cyberbullying.
These are but a few examples. Any activity considered a crime by the Oklahoma Legislature can be included in your online OKCPD police report. Simply use the DoNotPay app to get it done quickly.
How Can DoNotPay Help You File a Police Report Online in Oklahoma City?
Through the new Police Report product, we'll help you file the police report for you by walking you through all of the evidence necessary and contacting the police on your behalf. Here's how you can file a police report using DoNotPay:
1. Search "police report" on DoNotPay and select the type of incident you would like to report.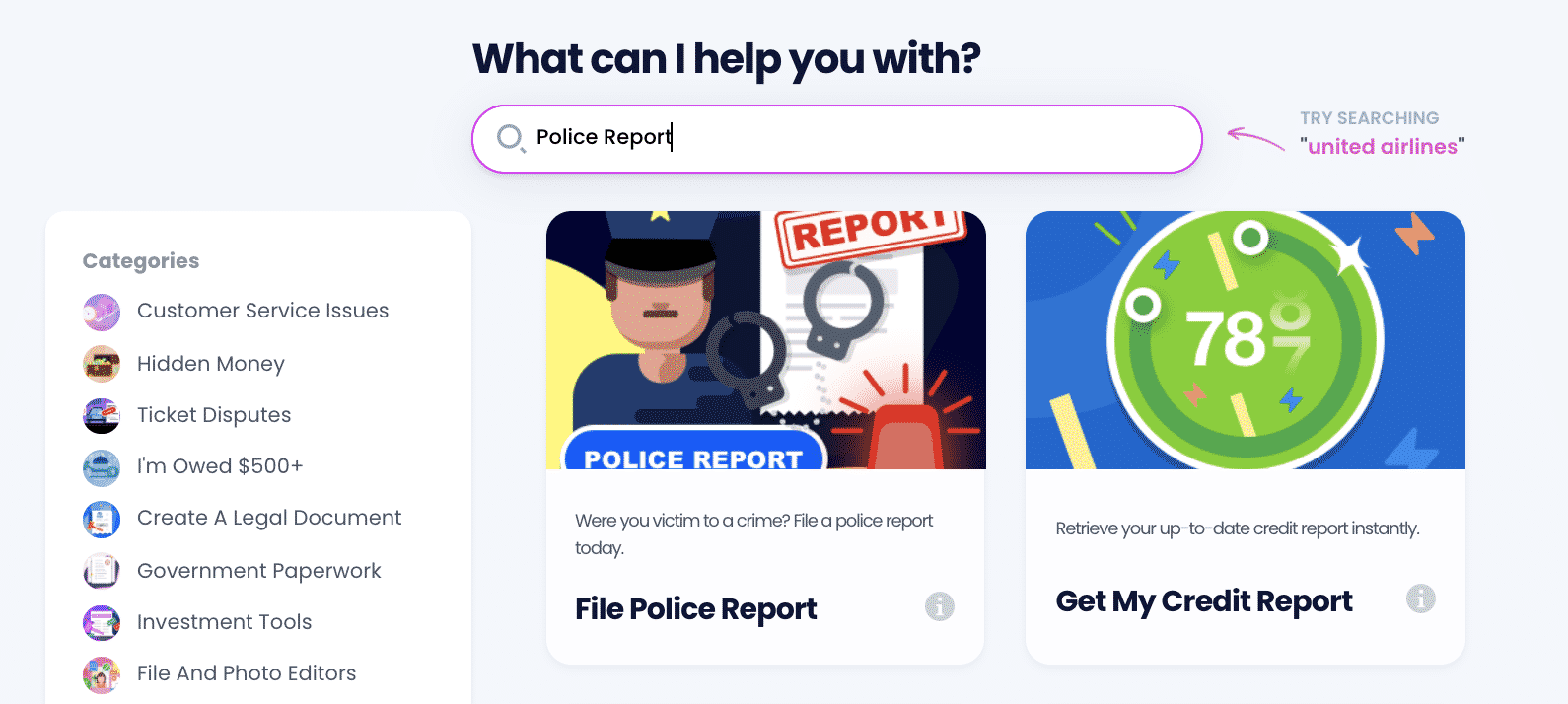 2. Tell us more about the incident that occurred, including the location, date, time, and sequence of events. Include information on financial losses, personal injuries, or property damage that happened as a result.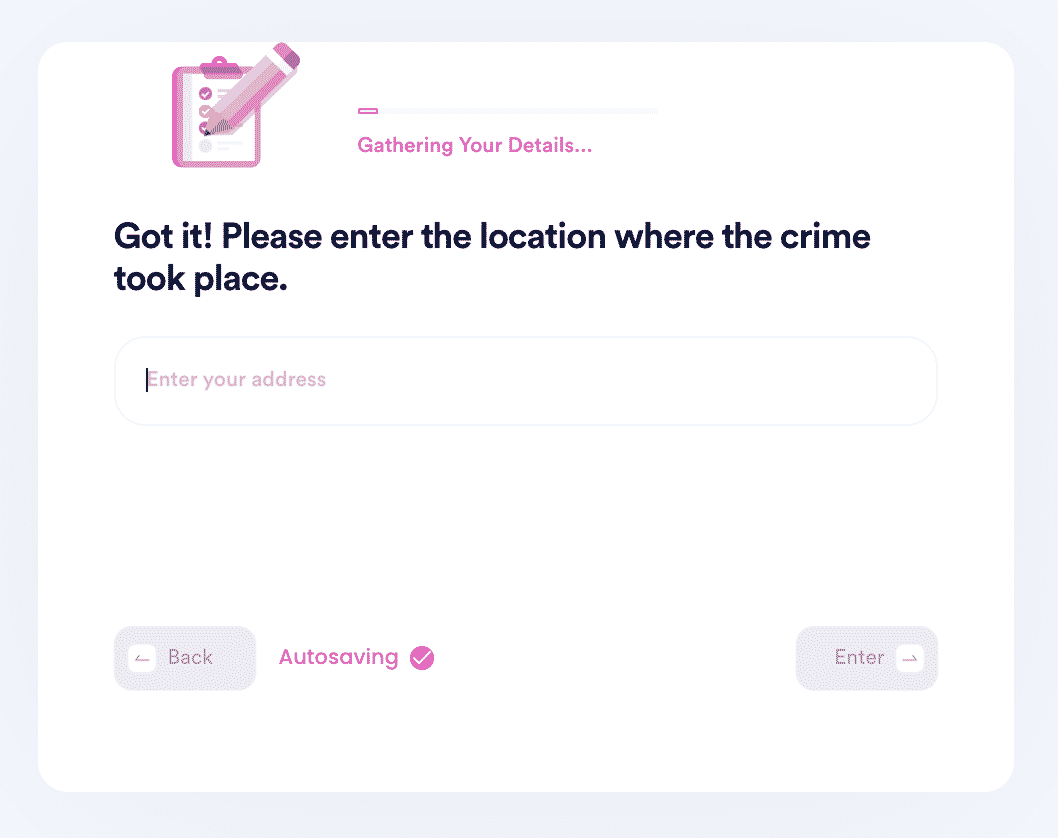 3. List any suspects or witnesses you are aware of, verify your contact information, and submit.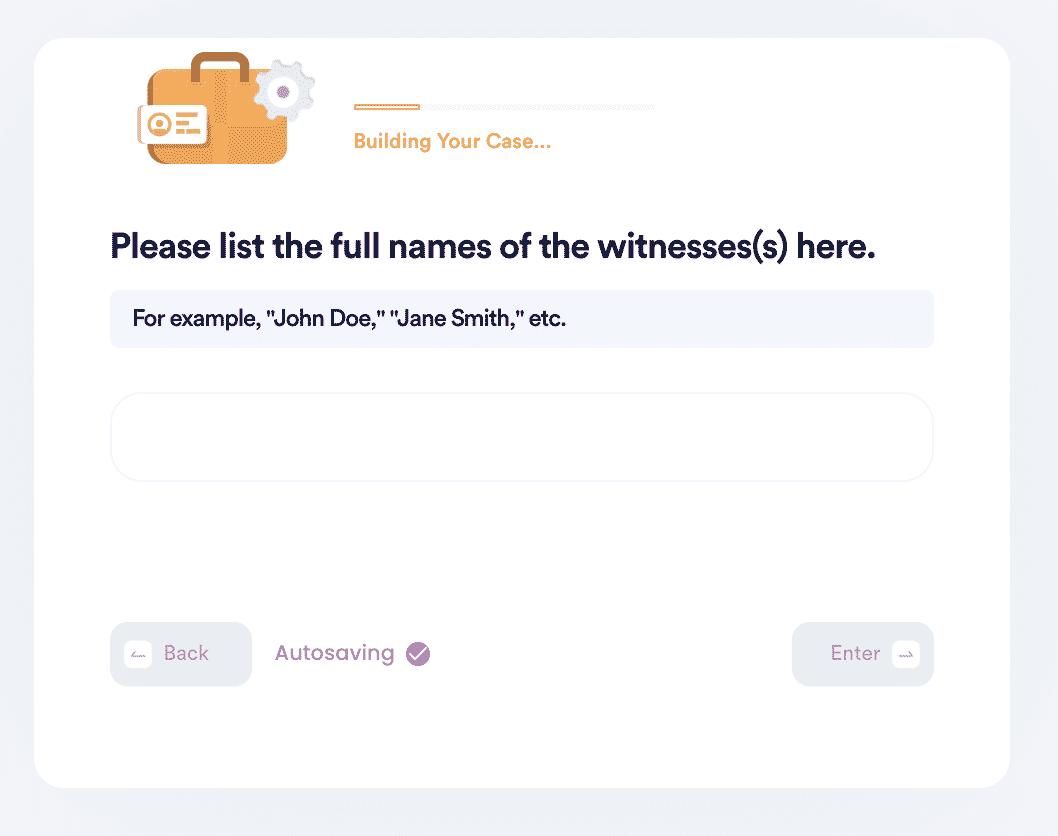 And that's it! DoNotPay will file the police report on your behalf to the police department that regulates the district the incident occurred in. You should hear back from them with further questions and status updates within 2 weeks.
Please note: This product is not anonymous. Your information will be provided to the police upon filing.
Other Ways DoNotPay Can Help You:
Are you interested in learning other tips concerning filing various police reports in Oklahoma City? See how DoNotPay can help you now:
How to File an Online Police Report Yourself in Oklahoma City
In most jurisdictions, both the Canadian County Sheriff's Office and OKCPD handle criminal complaints. Under rare circumstances, either one might refer you to the other, such as during high call volumes or jurisdictional purposes. But generally speaking, both institutions process complaints about all sorts of crimes. However, both of them don't offer an online criminal complaint platform, commonly called an e-reporting system by law enforcement institutions that do.
OKCPD only offers you a downloadable police report that is strictly limited to reporting property theft and loss (Theft/Loss Report PD16). The "Online Reports" link on OKCPD's website is intended for Crime Stoppers tips only. To file a more comprehensive police report in Oklahoma City, you will have to visit one of the following locations:
Hefner Division (Northwest OKC) – (405) 297-1150
Bricktown Division (Entertainment District) – (405) 297-1180
Santa Fe Division (Southeast OKC) – (405) 297- 1190
Springlake Division (Northeast OKC) – (405) 297-1160
Southwest Division (Southwest OKC) – (405) 297-1177
The Canadian County Sheriff's Office offers no way to submit a criminal complaint online — you will have to submit your complaint in person. The sheriff's office is located nearly 30 miles away from Oklahoma City at:
Canadian County Sheriff's Office, 208 West Rogers, El Reno, OK 73036
Main Line (non-emergency): 405-262-3434
DoNotPay Helps You File Police Reports and More!
Not only can the DoNotPay app help you get the justice you deserve, but it can also help you solve many other legal issues. We can go to bat for you against big corporations such as insurance companies when they refuse to pay up.
For example, you can get amazing tips on writing insurance appeals letters without effort, show you how to prepare a power of attorney document, and even guide you in suing anyone in small claims court! Can't find what you're looking for? That's not a problem. us today, so DoNotPay can help you figure it out.