Were You the Victim of a Crime? Did You Witness One? Easily File a Police Report in Tulsa Now!
When you're the victim of a crime or witness one, you might wonder what your next step needs to be. In many cases, you need to file a police report in Tulsa, so the authorities are aware of the situation and can find the culprit. The police might even be able to recover lost or stolen property if they know about it.
Since most people rarely witness a crime or are a victim of one, you might not know how to . There are some crimes that you report online without the hassle of meeting with a police officer, and you can try to file one by yourself. However, DoNotPay makes the process of filing a Tulsa police report quick and simple.
What Types Of Reports Can Be Filed Online?
In the wake of being a victim of a crime or witnessing one, you're unsure of your next steps. Do you need to call the police or go to your local station? Can you report all crimes online? There are some crimes that you can report online, but it's limited. Here are a few to consider:
| | |
| --- | --- |
| Graffiti | When someone paints, scratches or etches something onto a surface where they aren't supposed to, this is considered graffiti. A common example is someone spray-painting on a wall or storefront window. |
| Lost property | While not a crime, you can file a police report when you lose an item. It might be that you left your laptop in the back of a cab or set your scarf down on a park bench and left it behind. |
| Petit larceny | This is a type of theft where you weren't stolen from in person, and the amount of the loss is less than $1,000. It might be someone stole a laptop during a party or someone took a valuable object off your desk at work. |
| Criminal Mischief | When someone intentionally damages your property, it's considered criminal mischief. An example includes someone throwing rocks through car windows in a neighborhood. |
What Is Required to File an Online Report?
One question you might have is about the requirements necessary to file a police report in Tulsa online. There are a few things that are necessary if you want to file an online police report, and you usually can't report the crime anonymously. Generally, these include:
Unknown suspect
Minimum age to report a crime, usually 18
Valid email address
How to File a Police Report in Tulsa on Your Own
You can try to file a police report in Tulsa on your own, but you may find it's a hassle. Start by visiting the Tulsa police webpage at https://www.tulsapolice.org/police-report/report-a-crime-online.aspx and selecting "Crime Report/Supplemental Crime Report" at the bottom of the page.
Select the type of crime and then choose between an original report or supplemental report. Provide all of your personal information and then describe the crime. When you're done, you'll see this statement: "Your online police report has been submitted."
Solve the Challenges When You Want to File a Police Report in Tulsa With the Help of DoNotPay
You know that you have a civic duty to report a crime you witnessed in Tulsa, and if the crime happened to you, it's essential that you file a police report in Tulsa. You want to file a police report as easily and quickly as possible, which can be challenging if you try to do it on your own. With the DoNotPay app, you have an option that makes your life a little easier.
If you want to file a police report but don't know where to start, DoNotPay has you covered in 3 easy steps:
1. Search "police report" on DoNotPay and select the type of incident you would like to report.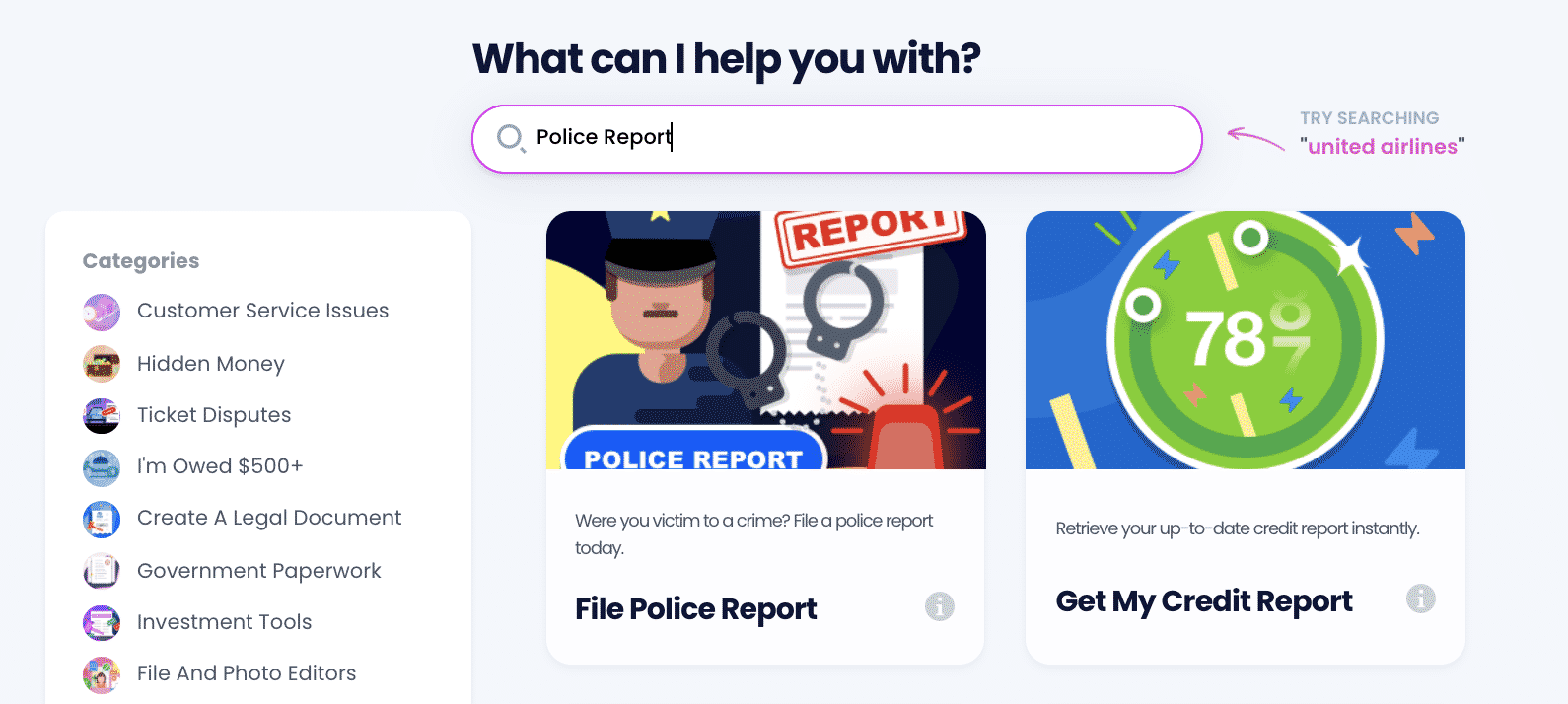 2. Tell us more about the incident that occurred, including the location, date, time, and sequence of events. Include information on financial losses, personal injuries, or property damage that happened as a result.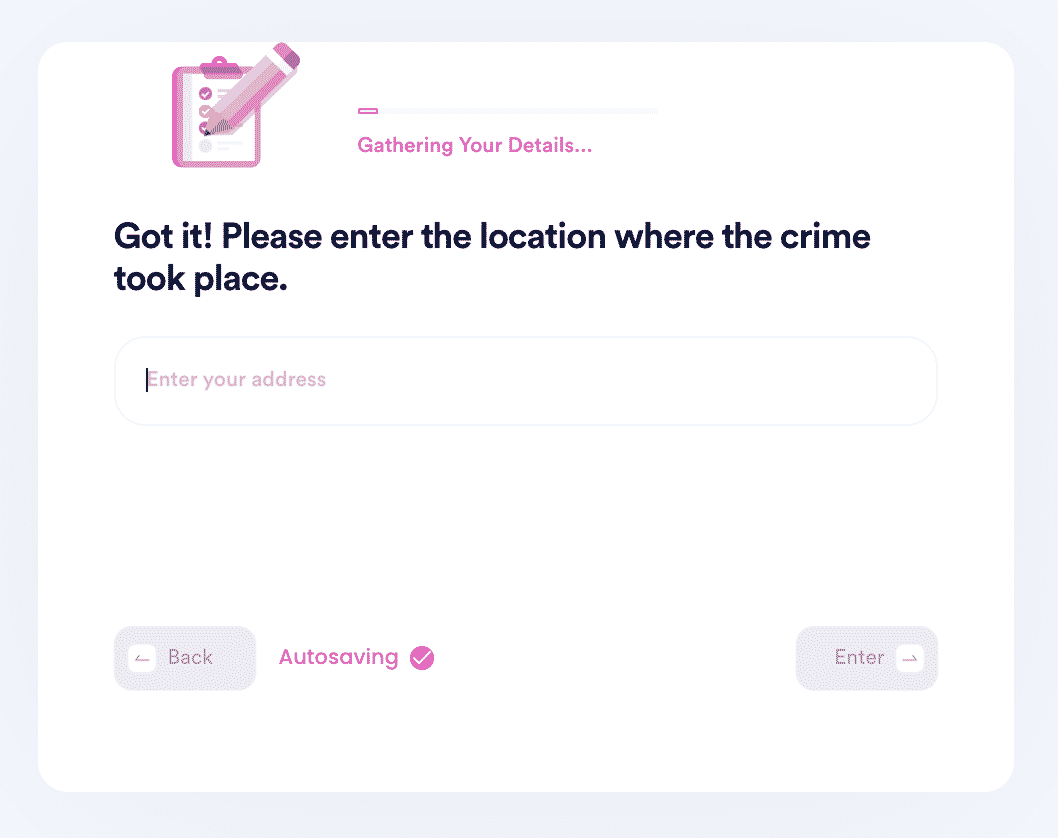 3. List any suspects or witnesses you are aware of, verify your contact information, and submit.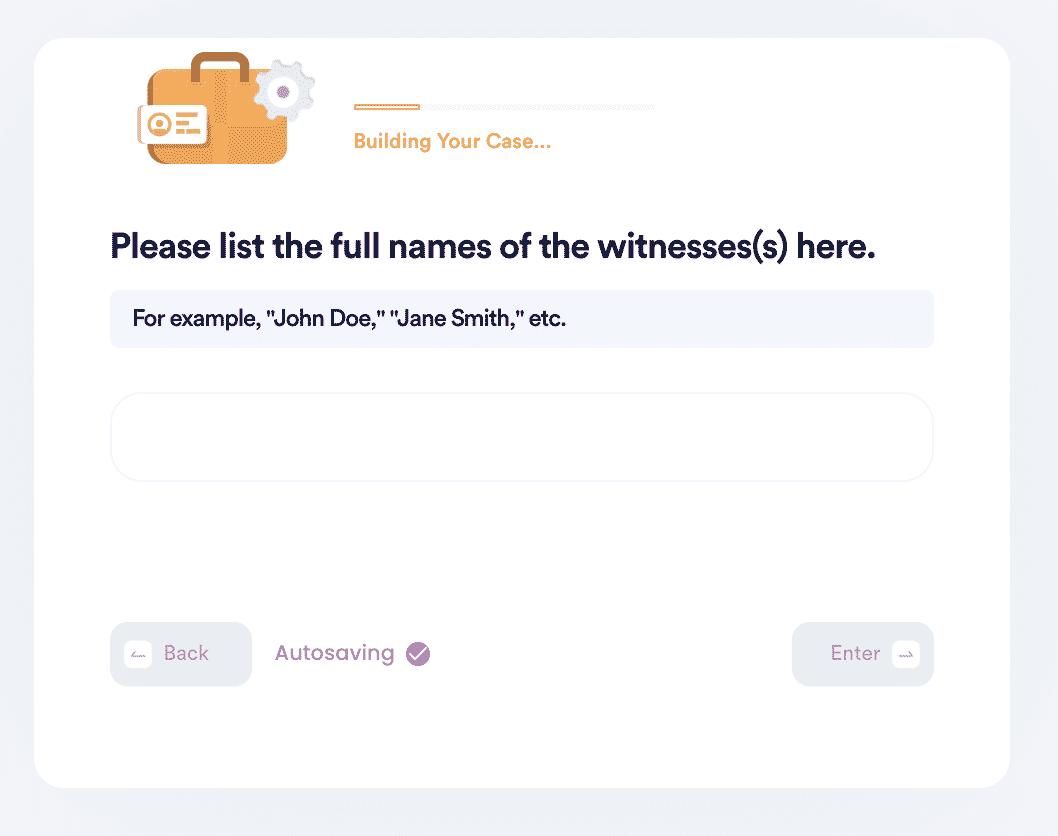 Why Use DoNotPay to Solve the Challenges When You Want to File a Police Report in Tulsa?
You can try to file a police report in Tulsa, but you might invest a lot of time without any results. DoNotPay can partner with you to file a Tulsa police report and get the job done the first time. Here are the three main reasons that you should use the DoNotPay app:
It's fast!
It's successful!
It's easy!
DoNotPay Works Across all Companies/Entities/Groups With the Click of a Button
When you use DoNotPay to file a police report in Tulsa, you'll enjoy how easy the process is to use. The good news is that you can use the DoNotPay app to file a police report for a variety of reasons. These include:
Other stolen items
What Else Can DoNotPay Do?
Filing a Tulsa police report with DoNotPay is easy and hassle-free, so you'll want to do more with the app. With DoNotPay, you can accomplish a variety of tasks designed to help make life easier for you. These include:
Start now and file your police report in Tulsa with DoNotPay!