How Do I File a Police Report in Harris County?
Did you know that it helps to file police reports, even for non-violent crimes? Most people don't like reporting issues because they don't want to get involved. You are encouraged to file a police report to reduce crime rates and be the eyes of the police as they cannot be everywhere. Thanks to technology, you can online, but if it is an ongoing crime, you need to call 911.
It might take the police ages to solve crimes like abandoned vehicles or harassing phone calls, but that is not the case for emergencies such as vehicular accidents. DoNotPay offers you a simple, fast, and successful way to file a police report. Best of all, it can be done at any time and anywhere.
What Type of Reports Can I File Online?
Some of the police reports you can file in Harris County include:
| | |
| --- | --- |
| Criminal mischief | The intentional damage of property by a person or persons, like intentionally damaging property such as breaking a car's windshield or window. |
| Lost property | The property you have lost or misplaced, like leaving a cell phone or a handbag in a restaurant, cab, or bus. It does not include property lost to theft. |
| Theft | This includes stolen items, like a stolen wallet, phone, package, or even a bicycle or car that was stolen outside a store or in the parking lot. |
Please note that filing a false police report is a crime.
Other reports that you can report include:
Assault or battery
Abandoned vehicle
Theft
Fraudulent use of credit card
Vandalism or graffiti
Stolen vehicle
Harassing phone call
Lost property
What Is Required to File an Online Report in Harris County?
To file an online police report in Harris County, go to http://harriscountyso.org/ and file your report. You need to have:
Details of where the crime occurred
Evidence of the crime such as documentation or photographic evidence
Your contact information such as valid email or postal address
Whether or not you know who committed the crime
If you report identity theft, you should also report to the FTC (Federal Trade Commission).
Who Do I Call to File a Police Report?
You can physically go to the police to make a report or call their non-emergency line 713-221-6000 for a non-emergency patrol response. However, this takes time, and if you are a busy person, the bureaucracy and the entire process may frustrate you. You can file the report online, but the incident might go unsolved as the police have to determine whether the issue deserves immediate attention.
Go to the Harris County Sheriff's office or log in to their website and give an account of the incident, including the date, time, location, and event sequence. The whole process, from reporting to hearing from them, might take a couple of weeks.
Please note that filing a false report in Harris County is a Class B Misdemeanor under Section 37.08. The offense is punishable by up to 180 days in jail and a fine of up to $2,000.
How to File a Police Report in Harris County With the Help of DoNotPay
DoNotPay is an AI-powered legal assistant that helps you solve any problem that you have. Dealing with the police system is not easy since they have so much on their hands. Everything you report goes through a process, and it can be frustrating for you. DoNotPay makes the process painless and less frustrating.
Through the new Police Report Product, we'll help you file the police report by walking you through all the necessary evidence and contacting the police on your behalf. This product is not anonymous, and the police will have your information upon filing.
If you want to file a police report but don't know where to start, DoNotPay has you covered in 3 easy steps. These are:
1. Search "police report" on DoNotPay and select the type of incident you would like to report.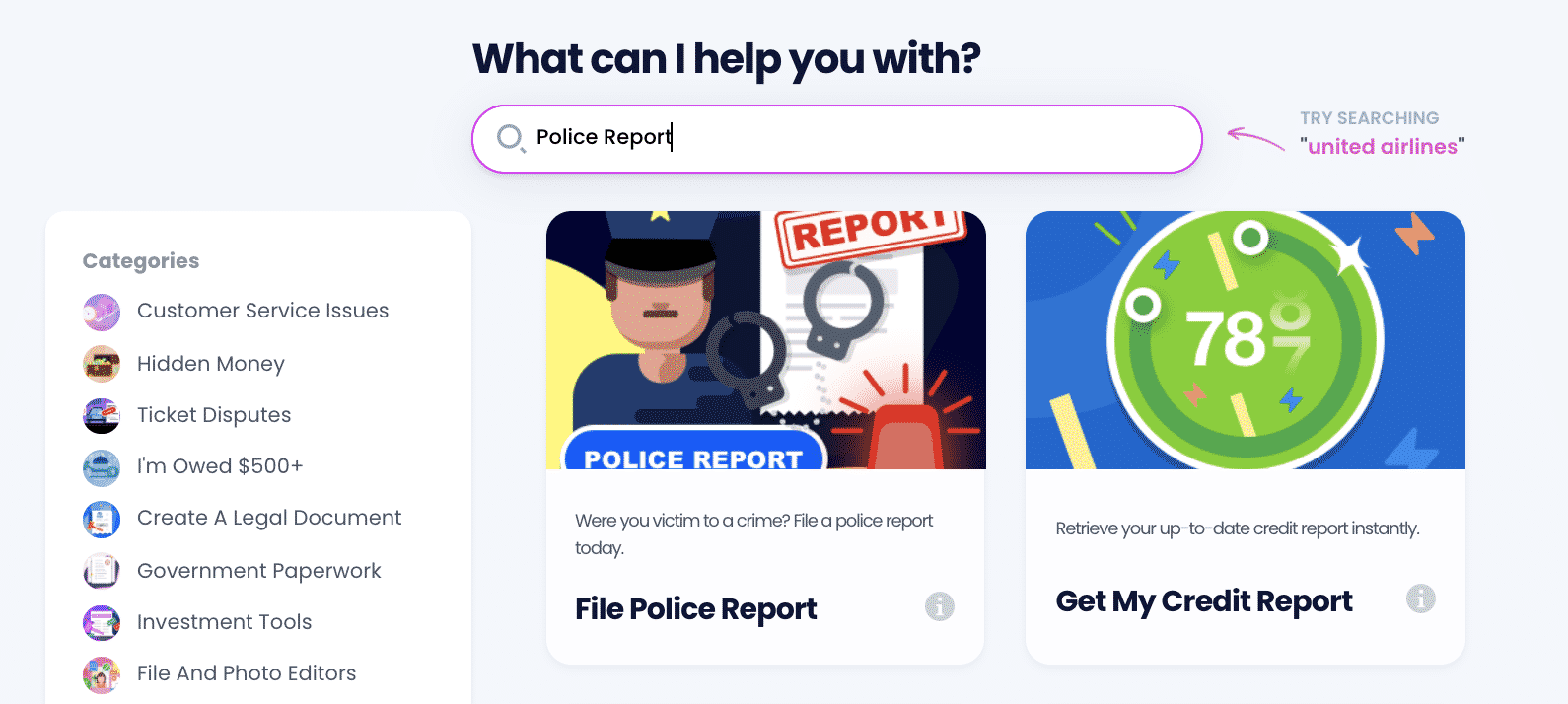 2. Tell us more about the incident that occurred, including the location, date, time, and sequence of events. Include information on financial losses, personal injuries, or property damage that happened as a result.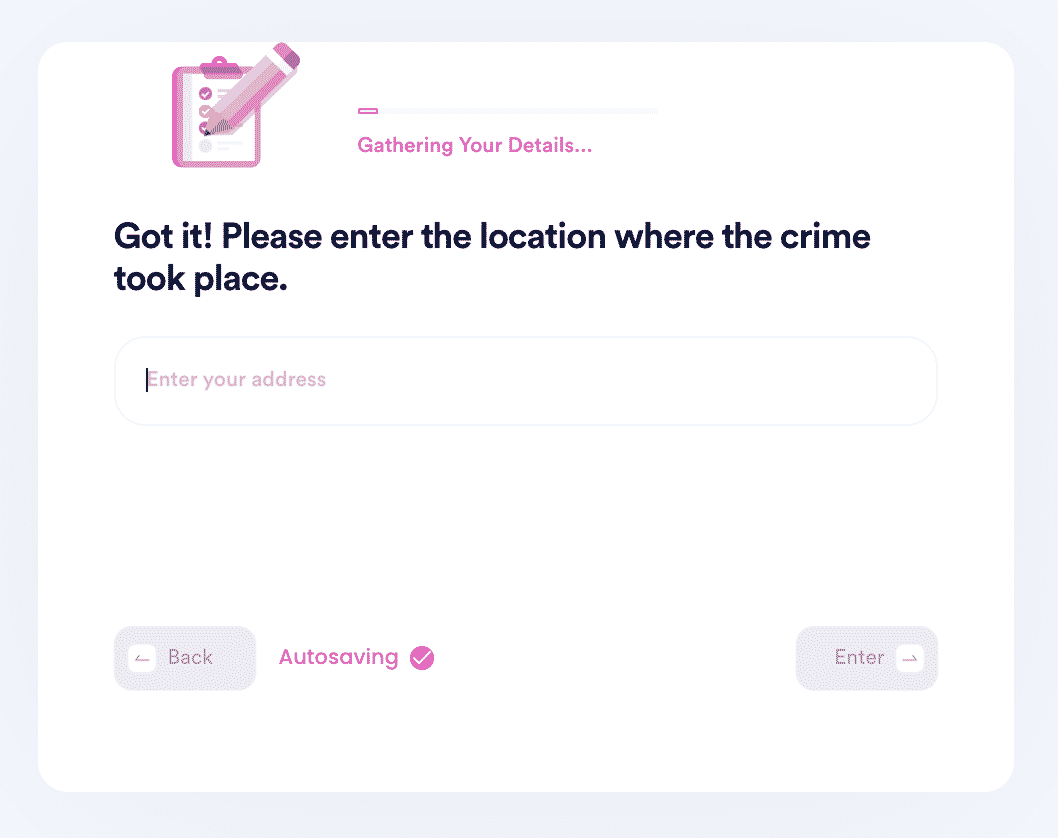 3. List any suspects or witnesses you are aware of, verify your contact information, and submit.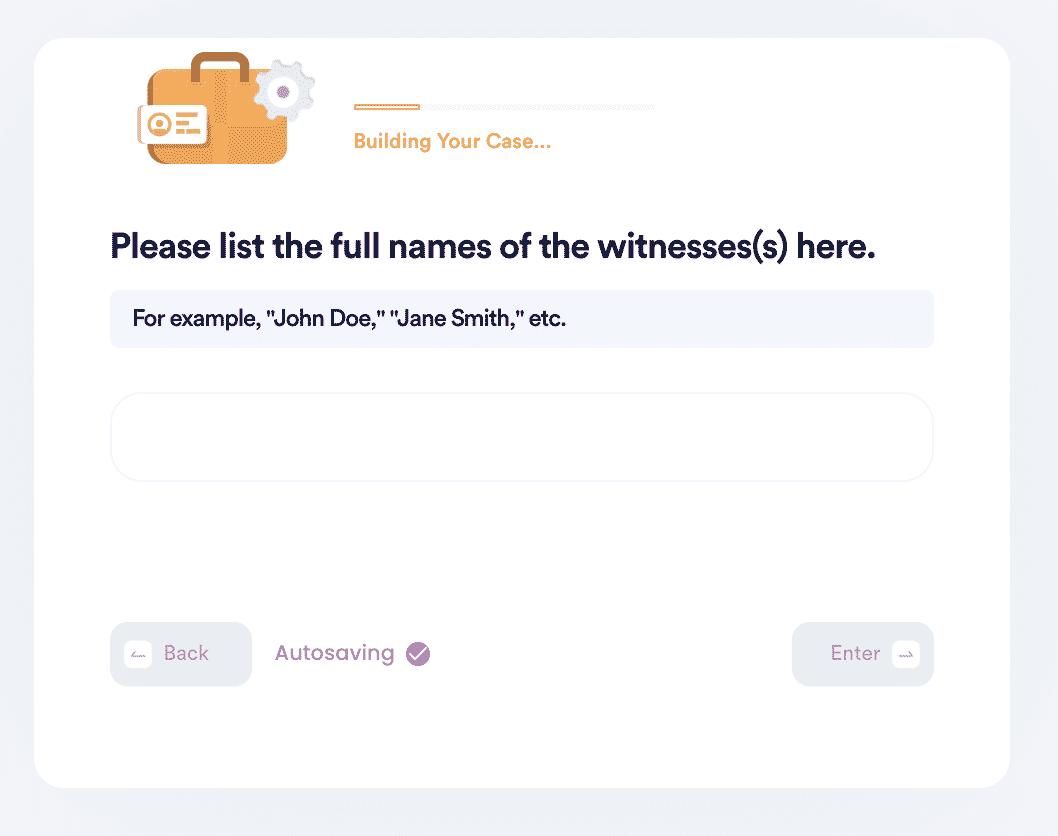 And that's it! DoNotPay will file the police report on your behalf to the police department that regulates the district in question. You should hear back from them with further questions and status updates within two weeks.
Why Use DoNotPay to File a Police Report in Harris County
DoNotPay is the perfect way to solve all your problems for several reasons:
Fast: You don't have to spend days and weeks following up the case with the Harris County Sheriff's Department.
Easy: You do not have to struggle filling out tedious paperwork or keep track of the entire process.
Successful: You can rest easy knowing that DoNotPay will make the best case for you.
Other Ways DoNotPay Can Help
DoNotPay can do so much more than help you easily. It can also help you:
Draft standardized legal documents
DoNotPay is the way to go for any problem that you might think is not easy to solve. We will tackle the issue and give you bonafide results.